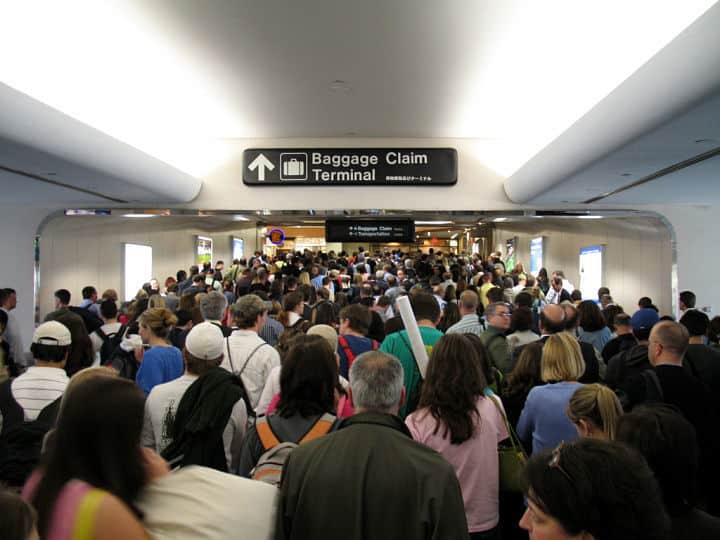 Thanksgiving is certainly a wonderful holiday, filled with food and family. However, traveling on Thanksgiving is like "The Hunger Games"—you must sharpen your instincts and weigh survival against love.
Before you become so stressed out that you don't even know where to begin planning, like Katniss in Mockingjay, let's take a look at the projected 10 busiest airports this year so you can plan extra travel time/days accordingly.
Airlines for America® analyzed its flight booking data of airports around the country for Thanksgiving weekend, and found that these will be the 10 busiest airports in 2016:
Hartsfield-Jackson Atlanta International (ATL)
Los Angeles International (LAX)
Chicago O'Hare International (ORD)
Dallas-Fort Worth International (DFW)
New York City's John F. Kennedy International (JFK)
Denver International (DEN)
San Francisco International (SFO)
Las Vegas International (LAS)
Charlotte Douglas International (CLT)
Phoenix Sky Harbor International (PHX)
Source: Airlines.org
Now, get planning!
Photo by Flickr user Scott used under the Creative Commons Attribution license