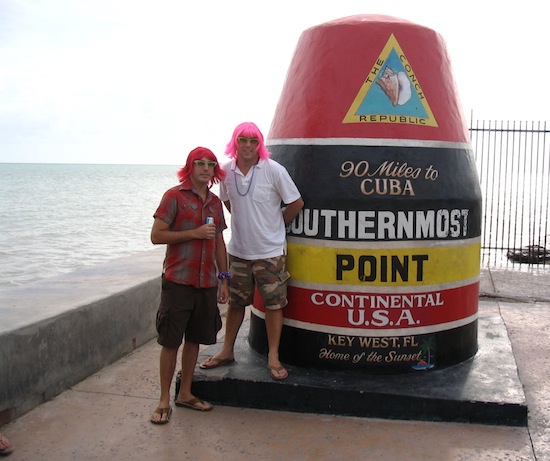 Ernest Hemingway wrote, "Everyone behaves badly — given the chance." Yes, old Ernie knew Key West.
The southernmost island of everyone's favorite archipelago lures travelers year-round. A come-as-you-are spirit, tropical atmosphere, beautiful landscaping, crystal water and clothing-optional attitude — what's not to love? Key West means happiness.
Always ready for a party, Cuba's tiny neighbor amps it up during Fantasy Fest, a 10-day, no-holds-barred fête filled with costumes, body paint, drinking, dancing, life loving and skin aplenty. I consider it a high holy day (lowercase; no offense here!) and fly south for it every year, meticulously planned outfits in tow. The celebration — themed "Political VooDoo & Ballot Box Barbarians" for 2016 — is going down right now.
Headed to the bash? Here are the highlights. Wish you were going? Keep scrolling down to the anytime suggestions for your off-Fest getaway.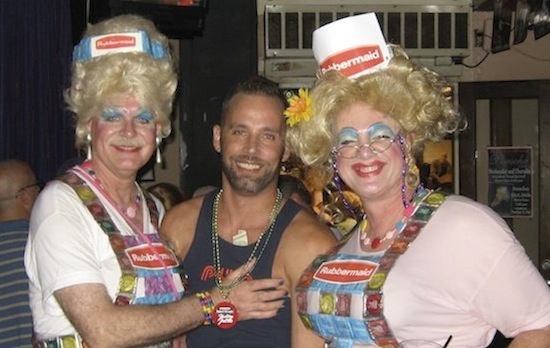 Fantasy Fest (Now Through Oct. 30)
Tutu Tuesday: Get creative with your tutu — you know you have one — for this crazy-fun party. It starts off with a one-mile social run (read: no training required) that includes an obstacle course and shots and ends at Mangoes for the official event. Note that you must be wearing a tutu for entry. And why not, right?
Dungeon of Dark Secrets and Fetishes: Likely named by a straight-shooter kind of guy, this Wednesday night event at 801 Bourbon Bar/Saloon 1 shouldn't require much explanation. You can watch the action from the sidelines or get hands-on to explore your inner desires. Saucy.
Exposed at the Bourbon Street Pub: Pool, hot tub, foam — and that's just outside. Indoors at Bourbon Street Pub, DJs, exotic dancers, glow sticks and big screens broadcasting fantasy scenes set the mood for Thursday's all-nighter. Don't know what to wear? Let's just say that you need not worry about that here.
Masquerade March: Crowds make their way through Old Town to the tune of music and noisemakers during the Masquerade March, also known as the People's Parade, on Friday. Join at any point along the route (step-off is at the Key West Cemetery), and take drink breaks at participating guesthouses along the way.
3Wishes.Com Fantasy Fest Parade: Happening on Saturday evening, this is the main event, so try to save some energy for it. Pimped-out floats, extravagant costumes and fabulous performances take over Duval Street. It's like a Super Bowl parade. And everybody wins at Fantasy Fest.
Survival tip: You'll wear costumes every day, and people take them very, very, very seriously. Do not slack off. (Secondary tip: There's no such thing as "too risqué.")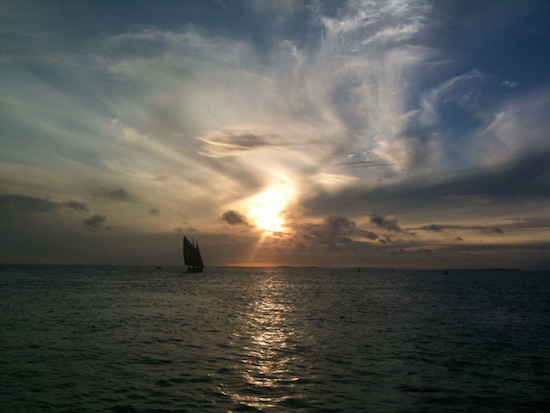 Key West (All the Time)
Schooner Wharf Bar: Start the day off right with a hearty breakfast. You'll probably need to soak up the residual beverages floating around in your system from the previous night. The food is basic yet delicious. Think alfresco greasy spoon. You'll be back for more before the end of your stay.
Graffitti Menswear: Between swimming, relaxing, sunning, drinking and dancing, you may find spare time to hit the town's stores. Put Graffiti Menswear on the top of that list for modern and hip (does saying "hip" make me unhip?) clothes. The house music may inspire you to venture into edgier territory.
Michaels Restaurant: This true steakhouse substitutes an elegant dining experience for the kitsch common in many Key West restaurants. The martinis are unreal, and they actually come with a sidecar. Leave room for the key lime pie.
Bourbon Street Pub: No surprise here. Bourbon Street is the star of Key West's gay bars, and it lives up to its rep every night. You won't get two feet in the door before witnessing the spectacle of hot dancers and partiers. Prepare for crazy fun; let loose and dive in.
801 Girls Cabaret: I cannot emphasize this enough: 801 Girls is an absolute must-do in Key West. The twice-nightly shows end up being different every time the ladies take the stage, so consider hitting up the 801 Bourbon Bar event a few times while you're on the island.
Lodging note: Key West's B&Bs/inns/guesthouses make for a unique tropical vacation experience. I prefer the all-male Equator Resort when I'm in town. Located on Fleming Street, it's just a short walk to always-buzzing Duval Street. The pool is awesome, the staff friendly, the setting picturesque, and the clothing elusive.
Southernmost Point photo by Jim Werner, Fantasy Fest photo by Mark Pence, Key West sunset photo by Jim Werner