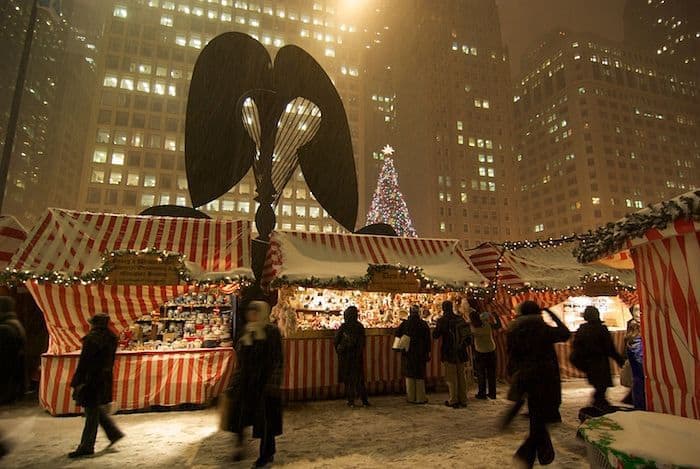 Originally a tradition in Europe, Christmas markets not only serve as a place to score some holiday cheer but also act as a central location for locals to eat, drink and catch up with friends. With vendors selling anything from sausages and schnitzels to baubles and handicrafts, each market has it's very own flair with singing and dancing to warm the heart.
Now these markets are finding their way across the Atlantic and, for good measure, have a little taste of the old world without digging out your passport.
We can't think a better way to get into the holiday spirit than sipping mulled wine or hot cocoa and walking from stall to stall in a Christmas market, so we've rounded up our picks of the neatest and most authentic markets around the country.