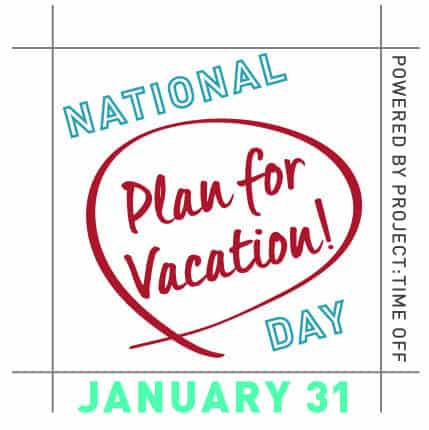 National Plan for Vacation Day is here!
Never heard of it? That's ok. It's new.
In case you're wondering, it's effort from US Travel Association and their Project: Time Off campaign. They are aiming to shift American attitudes so that taking time off is understood as essential to personal well-being, professional success, business performance, and economic expansion. And we fully support this idea!