Fagabond
Same Sex. Different Travel.
Why Fagabond?
When looking around at travel sites for gays, we noticed a couple things. We could find sites that gave us information on destinations. We could find sites that helped us book travel and hotels. But there was no site that let you do both. And some of these sites think slapping a rainbow flag at the top makes the site gay. There's a lot more to gay travel.
Fagabond is for gay men who can't sit still and who do not want to leave their sexuality at home when they travel. We want to gather all the advice, reviews, and deals you need to make your vacation as gay as you are. And let's be honest, that's pretty darn gay. We focus on U.S. destinations, so you can get away for the weekend or a week, without searching for your passport. And unlike some sites, we'll only show you places that are truly gay-friendly.
If you've been to one our destinations, email us your thoughts. By adding to Fagabond, you'll save your fellow gays from hetero travel—which is your duty to the traveling community. We're here, we're queer, now let's get outta town.
Why the F word?
The founders of Fagabond are part of the Queer movement working to reclaim the word "Fag," and we wear the label proudly. The only baggage we welcome on this site is a valise for your next gay vacation.
To quote Mama Ru:
It's not the word itself, but the intention behind the word

— RuPaul (@RuPaul) May 24, 2014
Who's behind Fagabond?
Jim Werner – Co-owner, #1 Philly Fag-Fan
Jim was born in Philly, raised in Philly, and lives in Philly to this day. He believes in brotherly love so much, he now works to promote Philly. He builds regional, state, and national relationships with brands like Southwest Airlines, American Express, Amtrak, Comcast and Logo TV to, you guessed it, bring people to Philly.
Jim entered LaSalle University in 1998 to study Finance only to change to Communications shortly thereafter. Despite his undying devotion to Philadelphia, Jim loves all aspects of tourism and travel, which is why this site is so important.
Catch him on his annual trip to Fantasy Fest in Key West, because he loves things that start with 'f' or 'ph.'
Contact him at jim@fagabond.com
Mike Sheridan – Co-owner, Busy Little Worker G
No stranger to hard work, Mike started his hospitality career on his hands and knees—as a maid—becoming general manager several years later. His expertise at rolling with the punches not only lets him put up with Jim, Jason and Zach, but has also lead him to pursue a master's degree in Hospitality Management at Temple University. Today Mike is teaching tourism and hospitality to the leaders of tomorrow—one gay at a time.
When he wasn't studying, Mike worked as revenue manager for a four-star hotel in Philly as well as hotel partnership director for Philly's tourism office. He also served on the executive board for the Philly Gay Tourism Caucus—mostly so he can say gay caucus.
He has traveled the world, sometimes a year at a time, but now lives in Philly where he was born. And to this day, Mike refuses to clean windows.
Contact him at mike@fagabond.com
Jason Paul – Editor, Sass-master

Jason grew up in Richmond, Virginia—a city you're not likely to see here. Once he left there, he never looked back. After studying chemical engineering at Brown University, he decided that petroleum and chemical plants were not for him. So he left Providence to head to gay mecca, San Francisco. There he traded in his scientific calculator for pen and paper to become an advertising copywriter.
When he's not writing snarky copy, Jason disposes of his income by way of gadgets and travel. It's pretty hard to convince him that he does not need to take a laptop on vacation, but usually a camera will suffice as a gadget when traveling light.
Jason currently lives, works, and p(l)ays in New York City.
Zach Thornbury – Copywriter, Gayviator
Zach may be so
uthern by birth, but he is most certainly a Yankee through and through. Taking flight for the first time at the age of 5 from the swamps of Florida to the hoods of Philly, he was destined to be a nomad.
Already, Zach has flew to 6 continents, 3 of which he's lived on. The goal of keeping his number of countries visited equal with his age (24) has helped propel him in his writing career. When every new year is another new journey, words are just easier to find.
After studying at Philadelphia's Temple University, Zach dabbled in non-profits, and then in tourism and now finally the advertising world in New York City as a copywriter. Zach has been on the move in many aspects of his life. He is always prepared to take big steps (literally, he's 6'4") to find what he loves. Men included.
Rayme Gorniak – Contributor, Campy Non-Camper
Growing up a Midwestern boy from Chicago, former Condé Nast Traveler online contributor Rayme Gorniak's innate need to explore started when he played travel agent in his room. Booking fake trips for fake clients led him to start booking his own real trips—something he does to this day.
Living and starting his life in Chicago was not enough, so he jumped at the chance to move overseas to experience Australia as a local. Living in Brisbane with his husband for 4 years he was able to soak up the city's vibrant culture which inspires his writing to this day.
Now settled back in the Windy City, Rayme enjoys the foodie culture of Chicago where he makes up for those indulgences with a healthy obsession of wellness and fitness. Between planning his next jaunt, meal or workout, one thing stays true—his drive to not only travel but tell stories of his adventures.
Matt Baume – Contributor, Adventure Queen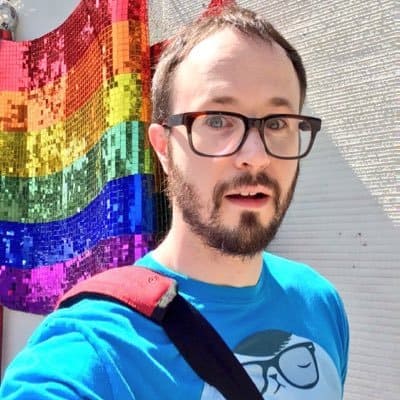 Matt's a writer, podcaster, and video-maker based in Seattle whose work focuses on queer culture, geeks, and all things strange and wonderful.
He's the co-creator of the podcast & live show Queens of Adventure, featuring drag queens on an Dungeons & Dragons quest, as well as the interview show The Sewers of Paris, the YouTube pop culture series Culture Cruise, and the LGBTQ news shows Weekly Debrief and Marriage News Watch. His book, Defining Marriage, chronicles the personal stories of people who fought for marriage equality over the last forty years.
Matt's work has been recognized by the New York Times as "thoughtful and thorough … informative and funny,"
DavidXDaisy – Contributor, House Music Fanatic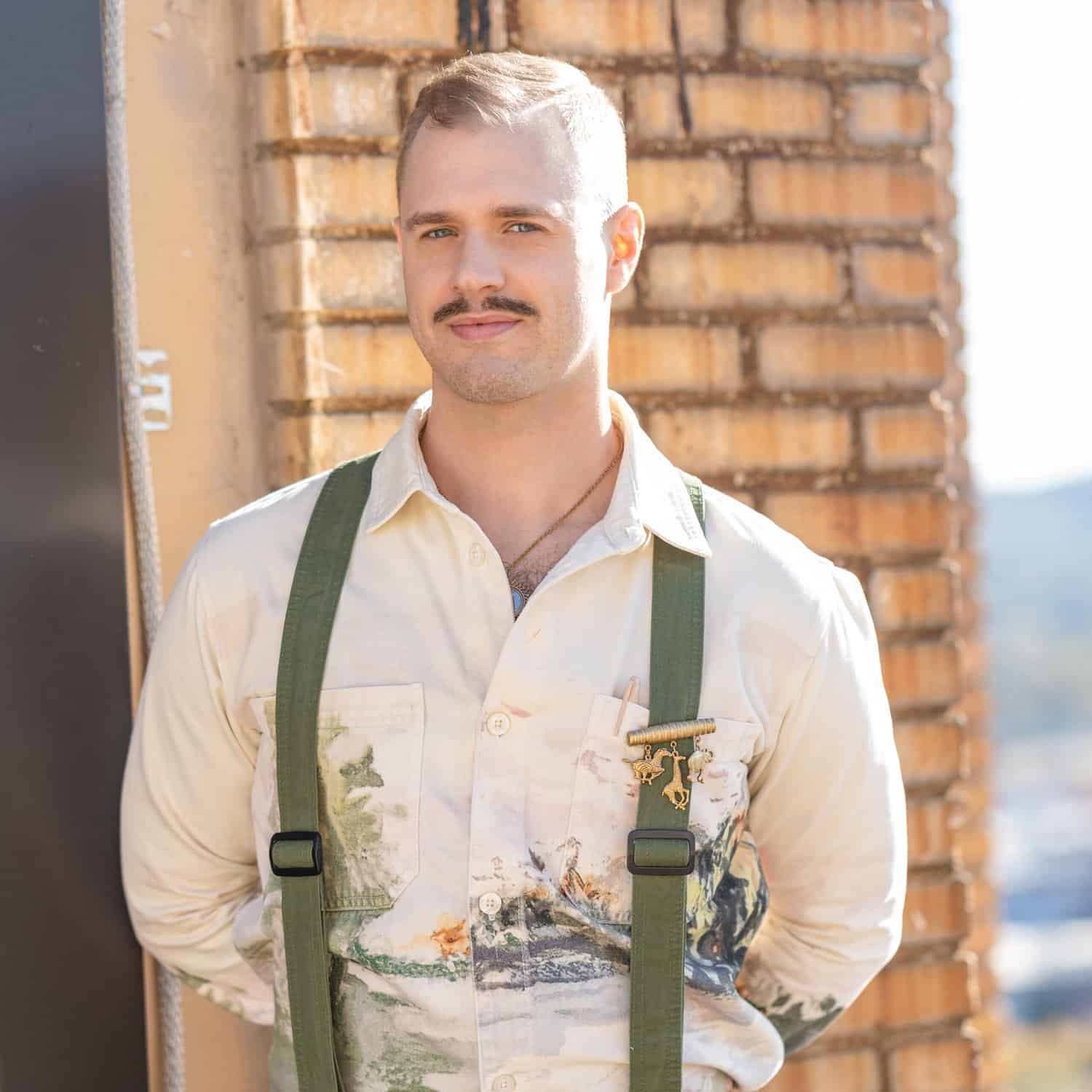 David is a multimedia creative with a passion for mid-flight prosecco. Known throughout the queer NYC dance music scene for a strong sense of style, DXD has worked creatively with some of the top LGBTQ+ events and brands throughout the United States.
After working in queer tech and nightlife in NYC, David is back in the South to lend his eye and sense of wonder to Alabama Weddings as he continues to create for clients near and far.
He is a writer at heart, a brand builder by day, and an aficionado of house music by night.
Want to partner with Fagabond?
If you couldn't already tell by the name, we here at fagabond are dedicated to the gay traveler. We aren't just slapping a rainbow flag on an existing logo. We are building a site to help our under-served brothers find the right vacation. And that's the same spirit we want from our partners.
We know that gay (*and lesbian) travelers account for about $54 billion in travel each year and that 85% of self-identified gays travel at least once a year. We also know that a contextually relevant partnership is going to mean more to them. And more to you.
They're here, they're queer, and they're using the Internet almost exclusively to book travel. Let us help you make a marketing plan that's relevant to our visitors so we can make their vacation as fabulous as they can be.
For more information on working together, email Jim Werner at jim@fagabond.com