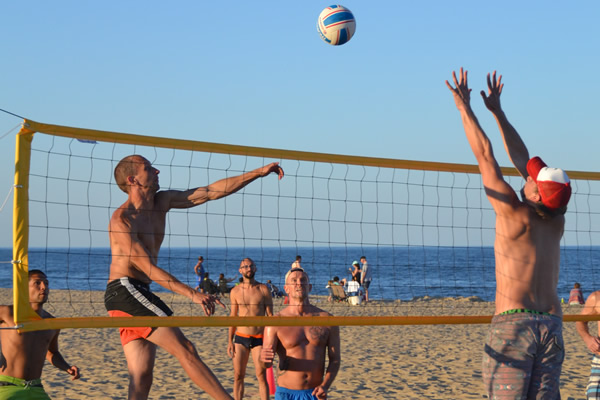 The D.C. Pride Volleyball League will host the Rehoboth Beach Open on Saturday, June 18 on Poodle Beach. The tournament is in its second year and organizers are hoping to draw about 30 teams.
The event will feature three competitive divisions of four-person teams starting with pool play and advancing to single elimination playoffs. A portion of the proceeds will go to CAMP Rehoboth.
The D.C. Pride Volleyball League was formed in January, 2015 and has already wrapped three seasons of indoor league play, last year's Rehoboth Beach Open and the 2015 President's Pride Cup indoor tournament. Commissioner Michael Zgoda points to two other teams, Gotham Volleyball in New York and Asbury Park Volleyball for their members' guidance in setting up the structure of D.C. Pride Volleyball.