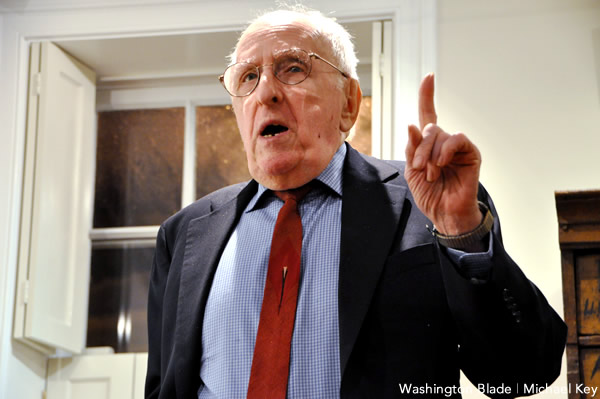 The John F. Kennedy Presidential Library in Boston is taking steps this month to publicize the dozens of letters, pamphlets and press releases that D.C. gay rights pioneer Frank Kameny sent to President Kennedy from 1961 to 1963.
In a prominent write-up on the Kennedy Library website, library official Stacey Chandler, a reference archives specialist, said the letters poignantly document Kameny's role as one of the nation's first advocates for the rights of gay people before the highest levels of the U.S. government.
Chandler said the letters and other documents from Kameny are part of the library's archives and are available for viewing online. Kameny died at the age of 86 in 2011.