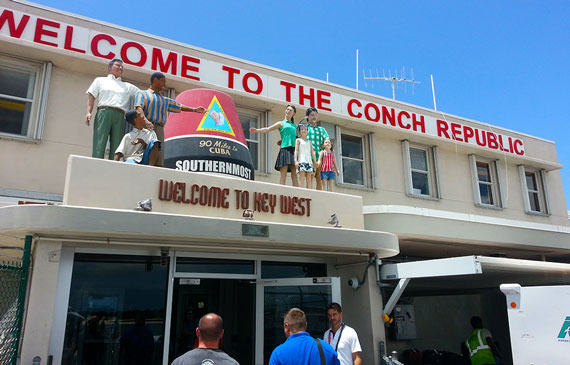 David Sloan knows well the magic of Key West. In his book, Quit Your Job and Move to Key West, Sloan describes his journey from corporate America to the laid back life of Key West. That was in 1996, and he hasn't regretted one minute.
Of course, Sloan is not alone in his love for Key West. The southernmost city has been an alluring travel destination for visitors from around the world for more than 75 years.  A great deal of those visitors have been and continue to be gay and lesbian. Key West has a well earned reputation as a welcoming destination. It was the first American city to launch a campaign to encourage gay tourism, and its official motto is "One Human Family."
While not every visitor to Key West decides to make it his or her home like Sloan, they are almost guaranteed to fall under the island's spell. Here are 12 Must Dos when in the famed Florida city.