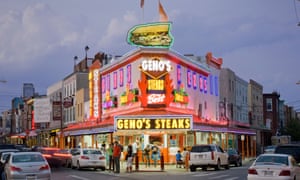 If the Liberty Bell isn't a symbol for the greatness of Philadelphia, I don't know what is.
Originally used to summon lawmakers to what's now Independence Hall, while the constitution and the declaration of independence were debated, the bell was later used as a symbol of both American freedom and the abolitionist movement. It is a symbol of both our city and of the American spirit. It is probably the most popular Philadelphia tattoo. But my favorite story of the Liberty Bell happened in 2001, when a man from Nebraska struck it four times with a hammerbefore park rangers tackled him.
I thought of this Liberty Bell story when hearing the news that Lonely Planet named Philadelphia the top destination in all of the United States for 2016.