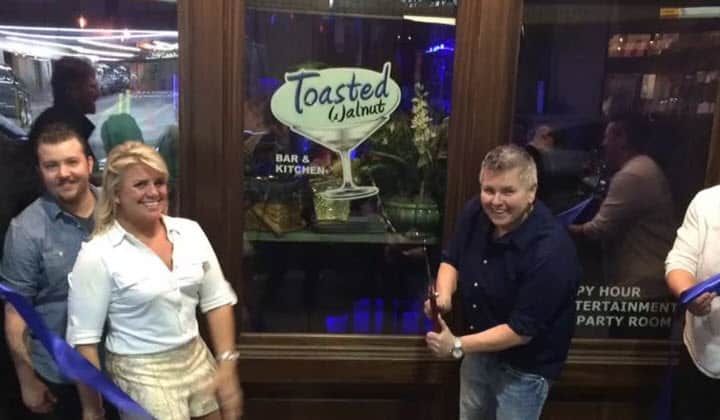 The new bar from former manager of nightclub Sisters Denise Cohen is officially open as of this week, after soft-opening not too long ago. Toasted Walnut is the name, and it's a mixed bag of elements — part bar (but the sort of party-vibes bar where one might not just sit and chat quietly), part-restaurant (and although the menu is aiming more at bar food for the moment, it's from a chef with some major credentials), and part LGBTQ-friendly hang spot (but by no means a gay or lesbian bar in the traditional sense).
"The city is from my point of view is a mixed bag and we're offering quite a different variety," explains Cohen.
Philadelphia chef and winner of Chopped Champions Diana Sabater is heading up the food site of that mixed bag, with what Cohen calls a more upscale, fresher and healthier take on bar food, avoiding a menu made up only of straight-out-of-the-fryer fare. Examples: empanadas and devilled eggs.