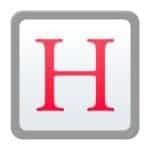 Gay Travel Advertising: Do We Need Our Own Invitations?
By
Jim Werner, fagabond for Huffington Post Gay Voices |
This week, the Philadelphia tourism office (Greater Philadelphia Tourism Marketing Corporation, GPTMC) released their newest television commercial — one inviting LGBT travelers to visit and starring the venerable Miss Richfield 1981.
GPTMC released its first, award-winning gay spot, which played up the city\'s historic assets and enduring independent spirit, in 2003. At the time, it was the first gay commercial by a destination, and it really was groundbreaking.