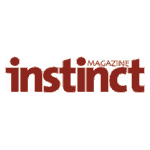 What site(s) do you use to book Gay Travel?
By
Adam Dupuis, Instinct Magazine |
What travel sites do you use to book your vacations?  Purpleroofs.com ? HEtravel.com ? Some of the more well known mainstream sites?
When it comes to booking vacations, I'm a crazy obsessed planner.  I have googlemaps and Gaycities and Orbitz and Kayak and everything all pulled up.  My goal is to find a place at a good cost that's near all the attractions, gay villages, bars, museums, restaurants, events, etc.  It's fun, exciting, stressful, time consuming, as well as a game I feel I can win, but as well need to win in order to have the best trip.