Plunge into a seriously great vacation on Florida's favorite island strip: Miami Beach. You're guaranteed to have an incredible time by trying out any of the following 10 must-do activities in Miami Beach, a legendary slice of ocean side glamour:
1. Rent some roller-blades and cruise down the scenic paths at South Pointe Park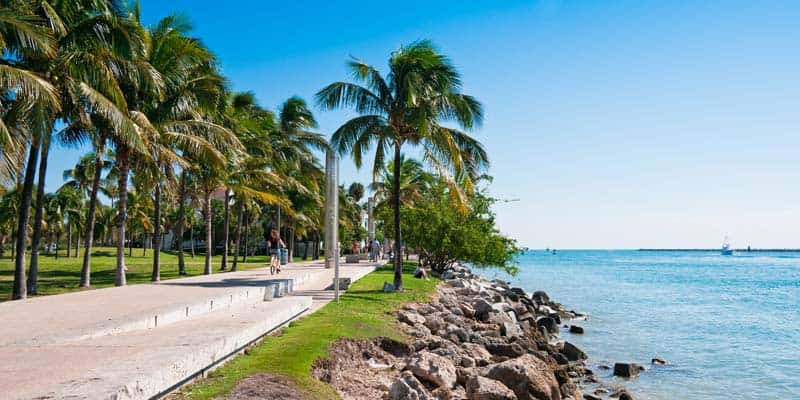 Rollerblades are by far the hottest way to get around here. And this Southern-most tip of Miami Beach has exceptional views of Fisher Island. Recently renovated, you can find it on the southernmost part of Ocean Drive (As its name sake). This beachfront area is quiet enough to relax. And as a bonus, you're not too far from good food, nightlife, and the boys.
2. Capture an unforgettable sunrise from the hip restaurant without walls atop of the 1111 Lincoln Road center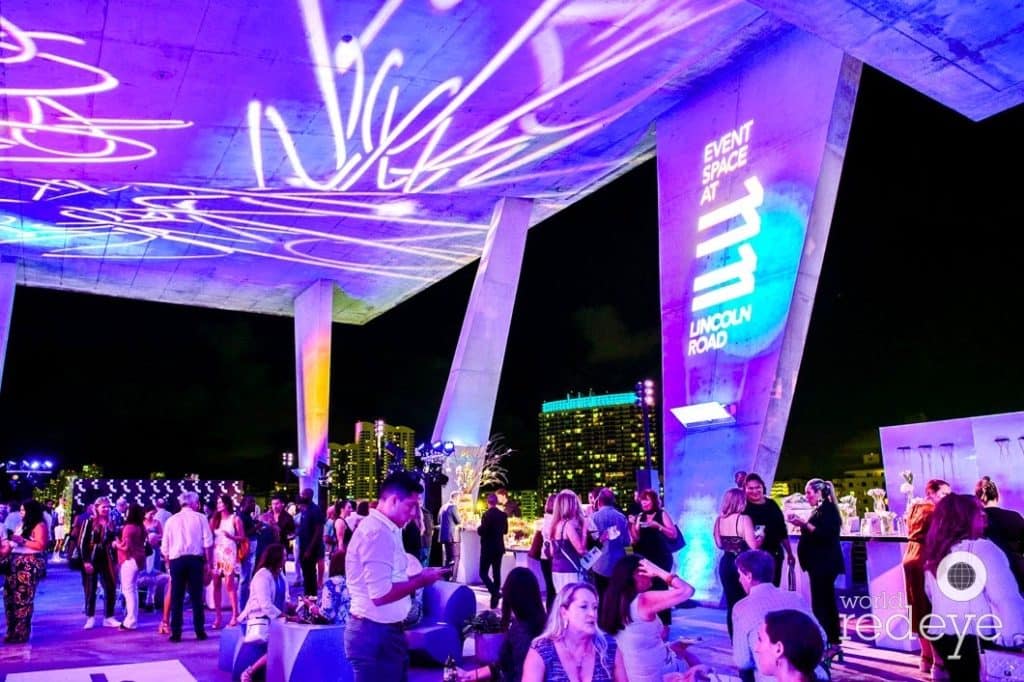 1111 Lincoln Road is actually a one-of-a-kind, multipurpose structure. It's a shopping center on the ground level. A multi-tiered parking garage throughout its core. And an urban-chic dining destination on top with high ceilings and literally no obstructions to your panoramic city views.
3. Jump from the ocean into the sky and soar like a seagull by parasailing

The South Beach Parasailing company is just off of 16th Street and Collins. Up to three people can "fly" at once. Consider it the perfect opportunity for an awesome selfie before heading back to your hotel.
4. Lose yourself in the hottest live street music in Little Haiti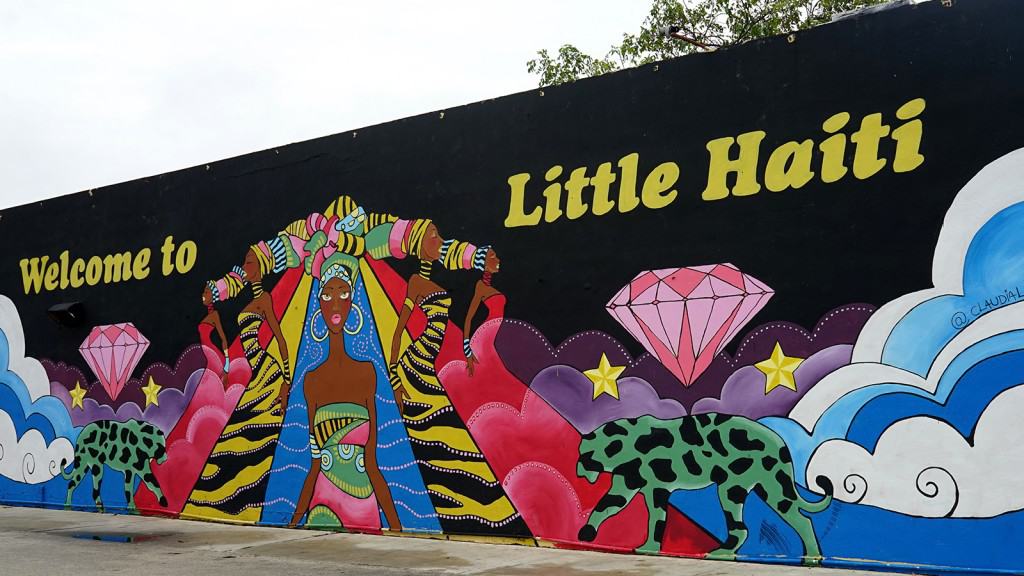 It's only a 20-minute drive from central Miami Beach to Little Haiti. And the Little Haiti Cultural Complex explodes into an ethnic "rara" music drum fest on both Friday and Saturday nights. This street parade of exotic drumming will delight your ears and spark your dancing feet! You'll get to see a lively show of snare, base and hand drums along with instruments you're probably not so familiar with: "graj," "kone," bamboo and various bells.
5. Socialize and soak your worries away at the Hotel Gaythering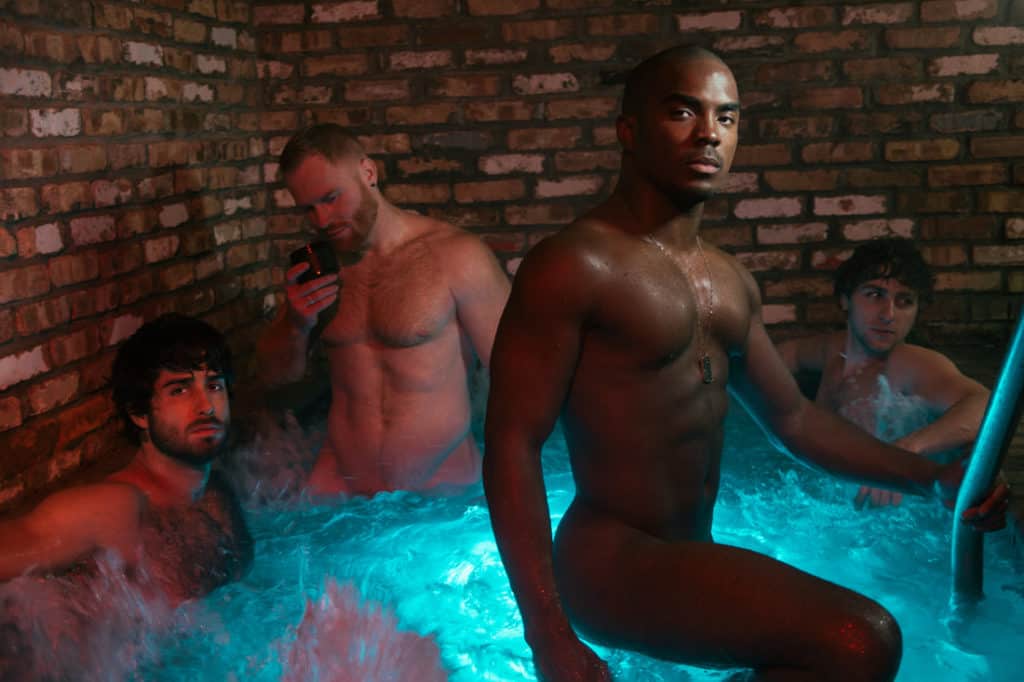 The Award-winning Gaythering is a unique gay hotel in Miami Beach. A place where guests don't just stay but are also encouraged to play. The central hub for gay vacationers and locals alike to enjoy a cocktail at its neighborhood bar or relax in the complimentary, clothing-optional Men's Only Self-Spa featuring a Jacuzzi, Steam Room and Sauna.
6. Strip down to your birthday suit to get a perfect tan on Haulover Beach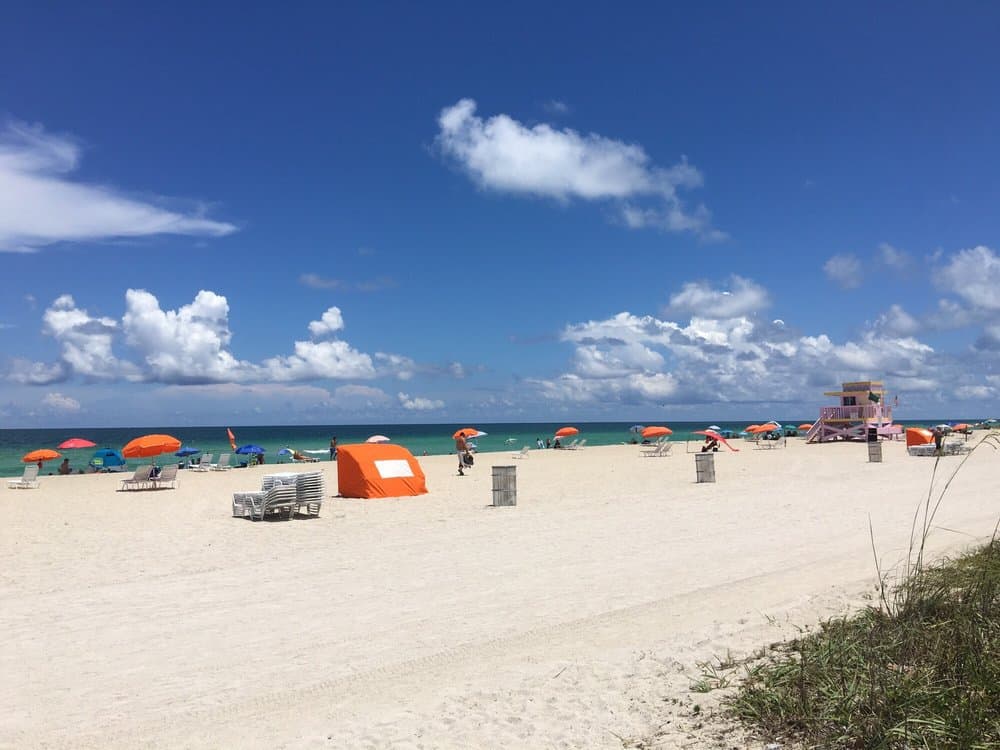 Many consider Haulover Beach one of the top nude beaches worldwide. It has 99 acres of clothing-optional fun with golfing, and tennis courts. Another excellent perk of this area is that the surf is usually great for swimming and fun for surfers to ride the waves clothing-free.
7. You've never really had brunch until you've had it during a live drag queen show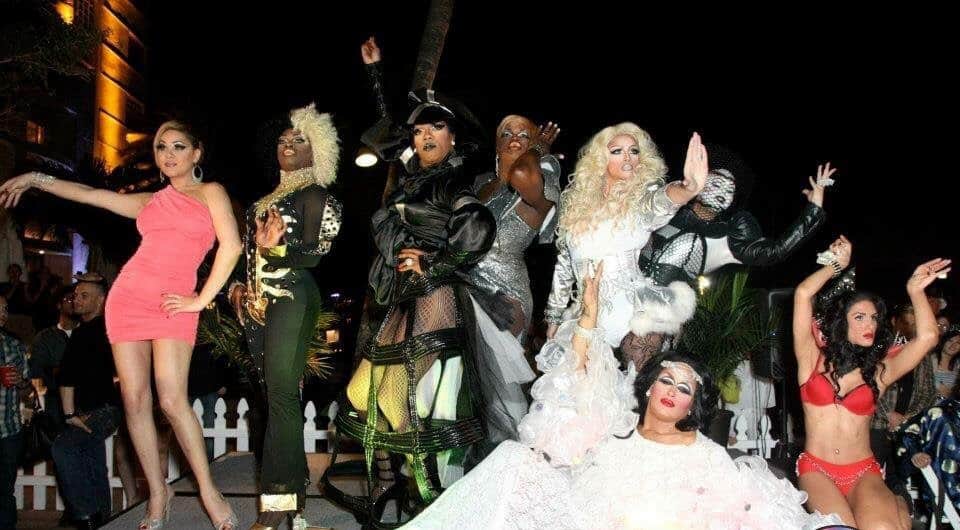 South Beach's renowned Palace Bar, which recently reopened in a new location on Ocean Drive, is undisputedly one of the top places in Miami to catch a show seven days a week. While the nighttime features great DJs, the infamous Sunday "brunchic" drag show is a must-see event. The mimosas are great, and the crowd is fun and ready to cheer. Bring your cameras; you could feel inspired to let out your own inner diva here at the ever-welcoming Palace, one of the most colorful jewels on Ocean Drive.
8. See real celebrity homes on an Island Queen cruise boat tour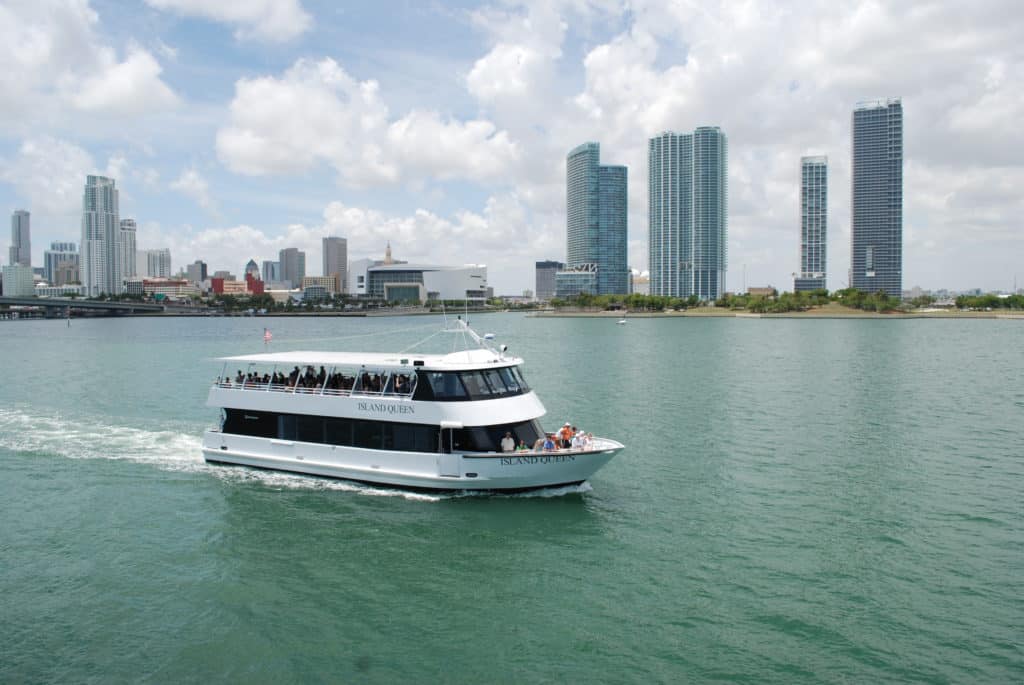 Island Queen cruises leave from Miami's Biscayne Boulevard, and you'll sail around the private Venetian Islands, Fisher Island, Star Island and Hibiscus Island. This 90-minute trip gives you a peek into the incredible beachfront residences of celebrity stars like Julio Iglesias and Gloria Estefan. Onboard you'll find a full bar, an air-conditioned cabin on the first deck and an open-air upper deck to catch the best views of the bay and the islands.
9. Launch from here on a scuba diving or snorkeling guided trip to the John Pennekamp Marine Sanctuary in Kay Largo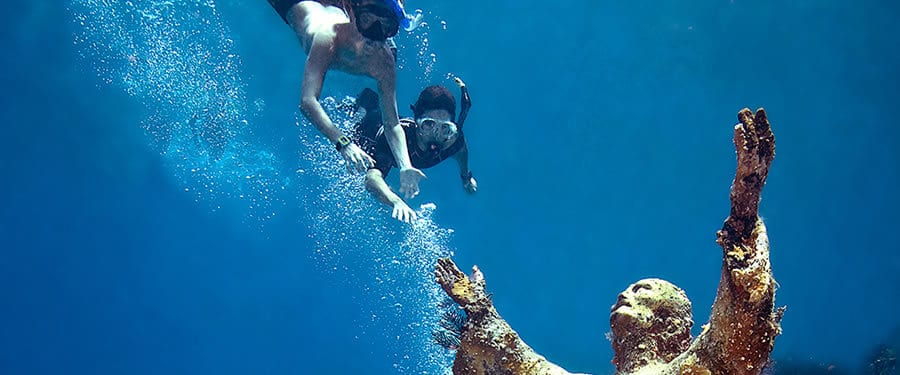 The South Beach Divers company can also take you diving around famous shipwrecks just off the coast. Just walk a few blocks away from an Ocean Drive hotel to reach South Beach Divers' headquarters on Washington Avenue, and you'll be well on your way to seeing breathtaking underwater wonders.
10. Swim with dolphins like you've always dreamed of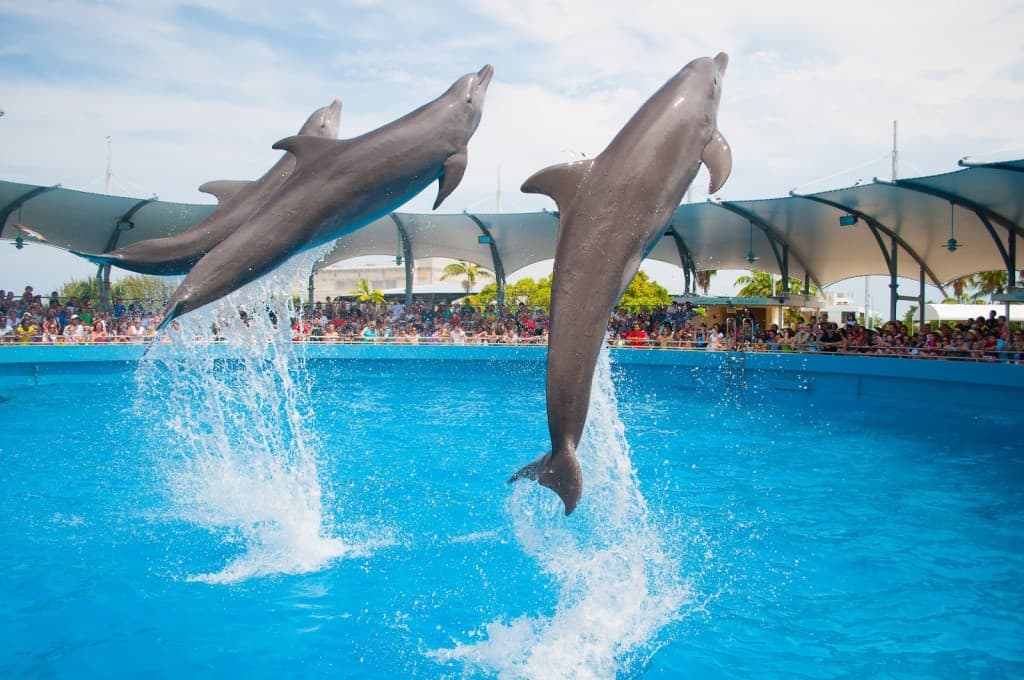 Located nearby Virginia Key Island, The Miami Seaquarium is a 20 minute car drive from the Beacon Hotel South Beach. This fantastic marine park offers a Dolphin Odyssey package that includes a 90-minute session of training and swimming with dolphins, perhaps one of the most intelligent aquatic animals on Earth. As one of the 10 must-do activities in Miami Beach this summer, you can participate directly in the dolphin's feeding time and ball-tossing games. Take a photo with your new dolphin friend after riding along its back in the water for the experience of a lifetime.
Editor's Note: This post on 10 must-do activities in Miami was originally published in June 2022 and has been updated for accuracy and comprehensiveness.