It's that time of the year again: resolutions! Before you resolve to volunteer more, drink less, and eat healthier you should jot down ways to improve your 2016 travel calendar.
In the spirit of ubiquitous "must-do" lists, here are 16 things you must-do should do this year. (Arranged by date where applicable.)
1. Go frolicking in Uncle Sam's backyard. The National Park Service celebrates its 100th birthday in 2016. What better way to join in the party than visiting one of America's awe-inspiring parks? Outdoorsy types have something else to cheer: 16 days of FREE admission to all 394 national parks. With locations in every state, finding a national park is easy. The hard part might be deciding which ones to visit. Discover one that fits you at FindYourPark.com.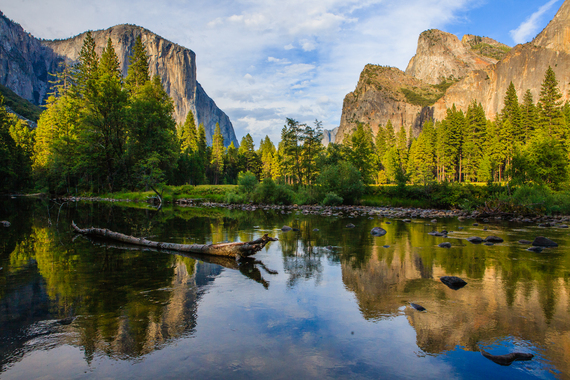 Yosemite National Park photo by Nick Stankus

2. See a flashy, feel-good show
in
Vegas
.
Jubilee
, the longest-running show on the Strip, stages its final performance (Feb. 11, 2016). Complementing the outrageous sets, dance choreography and lady parts are chorus boys in jockstraps. So there's that.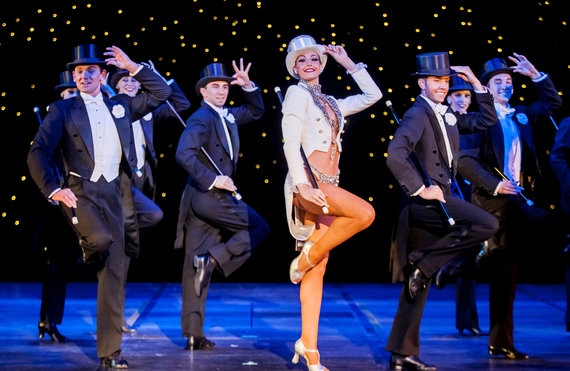 Jubilee photo by Jerry Metellus

3. Put that sweat to good use
at a hot party.
Washington, DC
's newest bash, DistriktC (Feb. 13, 2016), invites the gays to get gayer on the dance floor at the DC Eagle this Presidents Day Weekend. In-demand DJs Manny Lehman and Mark Demarko spin until 8 a.m., and Rocco Steele and Ray Diesel of XXX-fame make an appearance.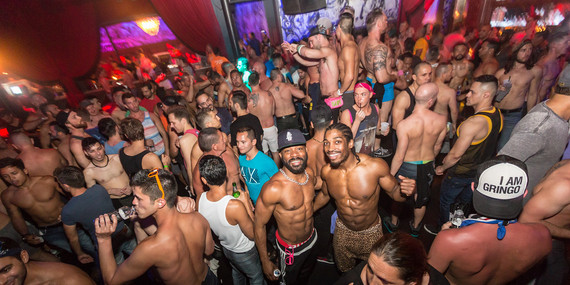 photo by Denis Largeron Photographie

4. Get your motor running
with
Austin
's food truck scene. It's not news — some of the country's much sought-after food isn't in restaurants, but in the streets. With an estimated 2,000 food trucks, Bat City embodies the biggest culinary trend since using utensils.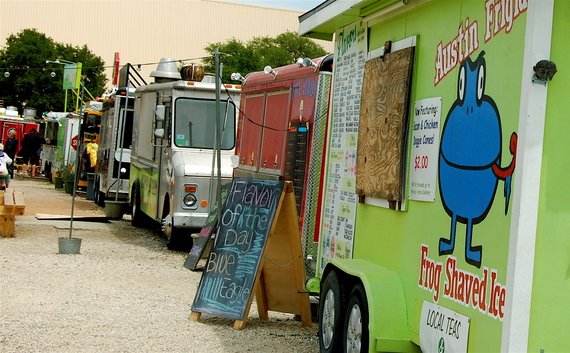 Food Truck Alley photo by Chris Pilch

5. Sashay your way
to RuPaul's DragCon in
Los Angeles
(May 7-8, 2016). Described as a mash-up of Comic-Con, BeautyCon, and Hello Kitty Con, this is a chance for lovers of drag culture to come together, inspire each other, and let their freak flags fly high. And if nothing else, it's a place to spill the tea with the fiercest queens in the country.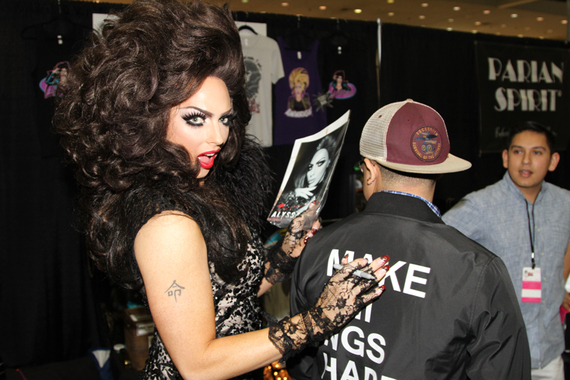 RuPaul's DragCon photo courtesy of World of Wonder

6. Strike a pose.
Get your
om
on at
Chicago
's Millennium Park free yoga classes. We all know that travel can be stressful. Ensure your sanity by scheduling a healthy and relaxing activity in your itinerary. Fitness classes are held on Wednesday and Friday mornings all summer long.
Millennium Park photo by Adam Alexander Photography

7. Splurge on that new bathing suit
and hit the sand in
Asbury Park
. This shore town proves that Jersey goes big when it comes to sunning (and hair, muscles, etc.). Use your PTO for a couple Fridays and Mondays this summer and head to one of the gay-friendliest sand-and-sun locales for a dose of Vitamin D. PSA: Wear sunscreen.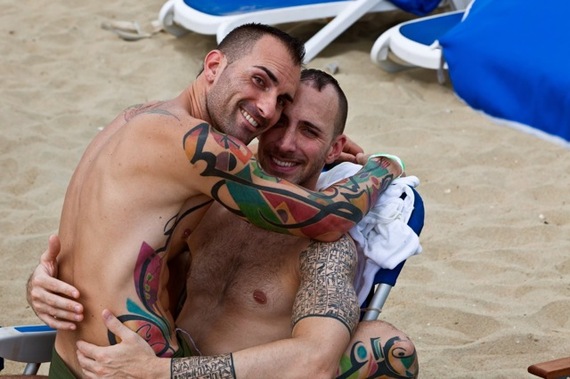 Asbury Park photo courtesy of Sand Blast

8. Unleash your inner child
at Walt Disney World in Orlando, Florida. Trite? Maybe, but stay with me here. If you're tired of the daily coverage of Trump-isms, you may find the innocence of Disney a great escape from reality. It's the perfect place to unplug and fill your day with laughter, smiles, and selfies with your favorite Disney characters. Pro tip: The gays take over the park for the annual Gay Days® Orlando (May 31 – June 5, 2016) and One Magical Weekend (June 3-5, 2016) .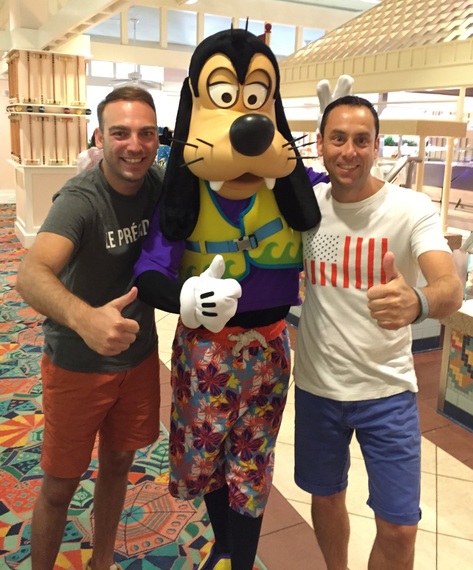 fagabond.com boys photo by Jim Werner

9. Wear Pride on your sleeve
at Rainbow Fashion Week in
New York City
(June 17-24, 2016). For the third consecutive year, RFW kicks off Manhattan's Pride events with eight days of queer style. Do not expect tents in Bryant Park with the typical do-you-know-who-I-am types; instead, this is a celebration all over town with over 25,000 attendees checking out NYC's LGBT creative pool.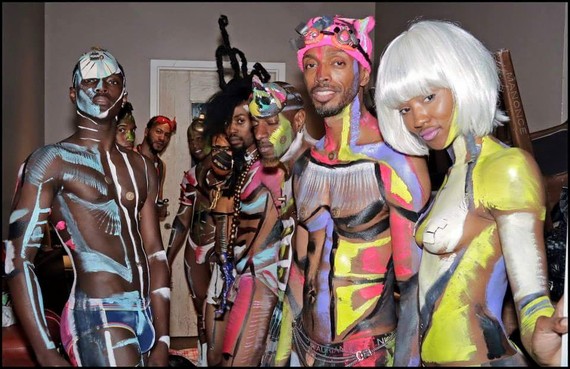 Rainbow Fashion Week photo by aTruLee Photography

10. Let it all hang out
in
Palm Springs
. Hollywood's playground hosts the most clothing-optional resorts in the world — more than 20 of them gay — so prude this town is not. Lose your inhibitions and tan au naturel. Pro tip: If you want to stay in the gay resort area, try the Warm Sands neighborhood, where you can catch an eyeful during the day, if not a handful at night.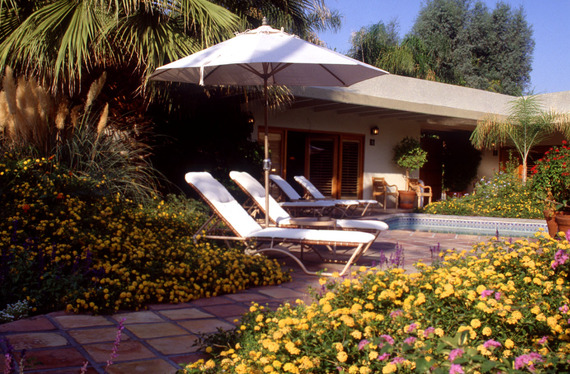 photo courtesy of The Hacienda at Warm Sands

11. Take a chill pill and head back to the 80s
at
Provincetown
's Carnival (Aug. 13-19, 2016). 1980s kids and admirers (let's be honest — it was the best decade for music) converge for this totally awesome festival. Neon popped collars, Z Cavaricci pants and high hair will take over Commercial Street.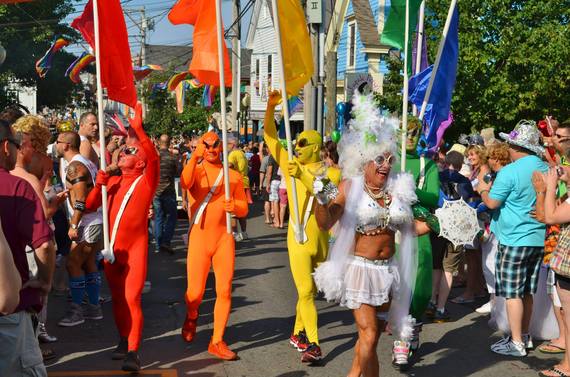 Carnival photo courtesy of The Provincetown Business Guild

12. Stretch your fetish tolerance
at
San Francisco
's famed Folsom Street Fair (Sept. 25, 2016). If you're very open to leather, this festival is for you. Think play stations, erotic artists, gear and toy vendors, live music, dance areas and skin aplenty. This is not the block party of your childhood.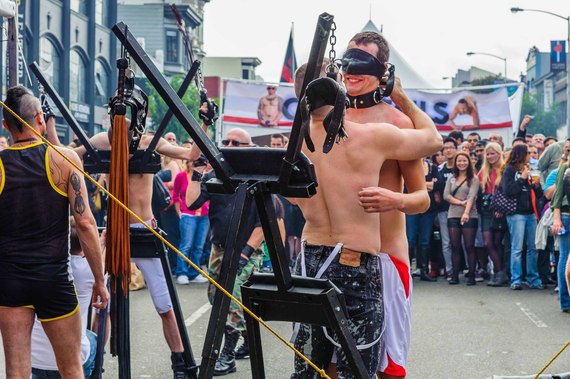 Folsom Street Fair photo by JoeSwickFoto

13. Dress up to an obsessive and borderline-inappropriate level
at
Key West
's 10-day Fantasy Fest (Oct. 21-30, 2016). The Conch Republic challenges even the most accomplished partiers all year long, and Halloween amps up the craziness on the intensely fun island. Come prepared — that is, with costumes and without inhibitions. Rule of thumb: It's a fantasy, so treat it that way.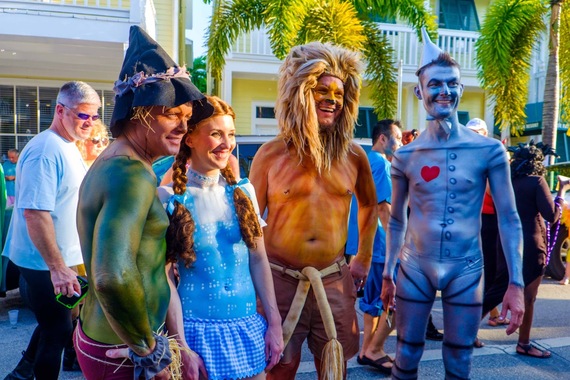 Fantasy Fest photo by JoeSwickFoto

14. Drive out of your comfort zone
with a road trip through New England. Bid your city and your stresses adieu. Grab some friends, jump in the car, and take the scenic route through the Northeast. Find brilliant little stops in
Rhode Island
and New Hampshire, and surprises tucked away in
Maine
. Pro tip: Choose a leaf-peeping autumn outing to catch one of Mother Nature's best shows.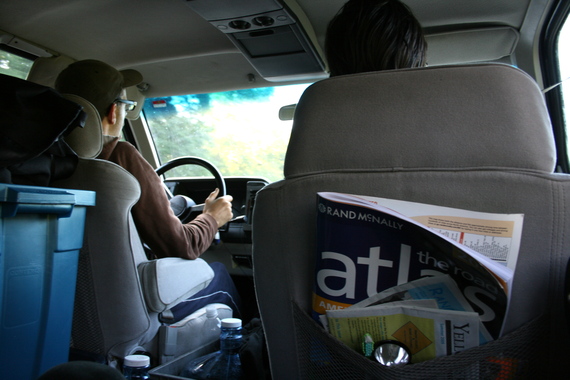 photo courtesy of eliduke.com

15. Set sail on the high seas
with Chumley's BearCruises out of
Fort Lauderdale
(Nov. 6 – 13, 2016). Princess Cruise Line's newest ship, Regal Princess, will serve beers and bears in equal proportion. Excursions in the Bahamas, Cayman Islands, and Mexico make this cruise a den of fun. Ahoy!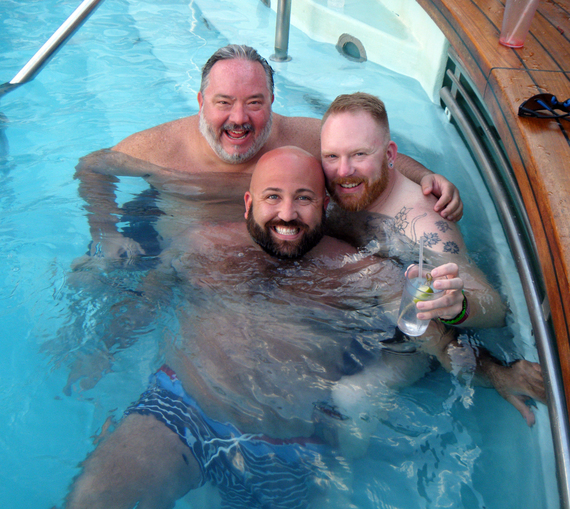 photo courtesy of Chumley's BearCruises

16. Find the next Dolly
in Nashville. There's something about crooning cowboys that makes us swoon. America's music city features incredible country and folk acts every night in venues around town. The hardest ticket to get is at the super intimate Bluebird, but it's also the most rewarding. Other spots for your music tour: the newer City Winery, the historic Ryman Auditorium, The Station Inn for laid-back bluegrass, and for a lively bar scene, Robert's Western World.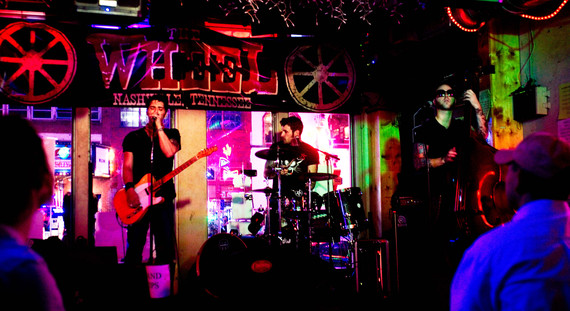 photo courtesy of Nashville Convention & Visitors Corp.