Break out the rainbow flags, this weekend is the official start of Pride season. All month long cities across the country will roll out the rainbow carpet to celebrate their LGBTQ+ communities.
Pride celebrates our freedom and promotes equality in this great country (thank you, Stonewall rioters.) However, we cannot ignore that the past year has been rough for our community. From fighting legislation that restricts where we can use the bathroom, where we can live, if businesses can refuse to serve us, if we're allowed to adopt children, and most recently, the systemic attack from this White House on the trans community — we also know this: There is a lot more to do, and we need to show up and proudly proclaim our rights and our life.
So, start researching your Pride getaway here. Then pack your bags, let your flag fly high and let everyone know: We're here! We're queer! And we won't give up until our whole community has equal rights!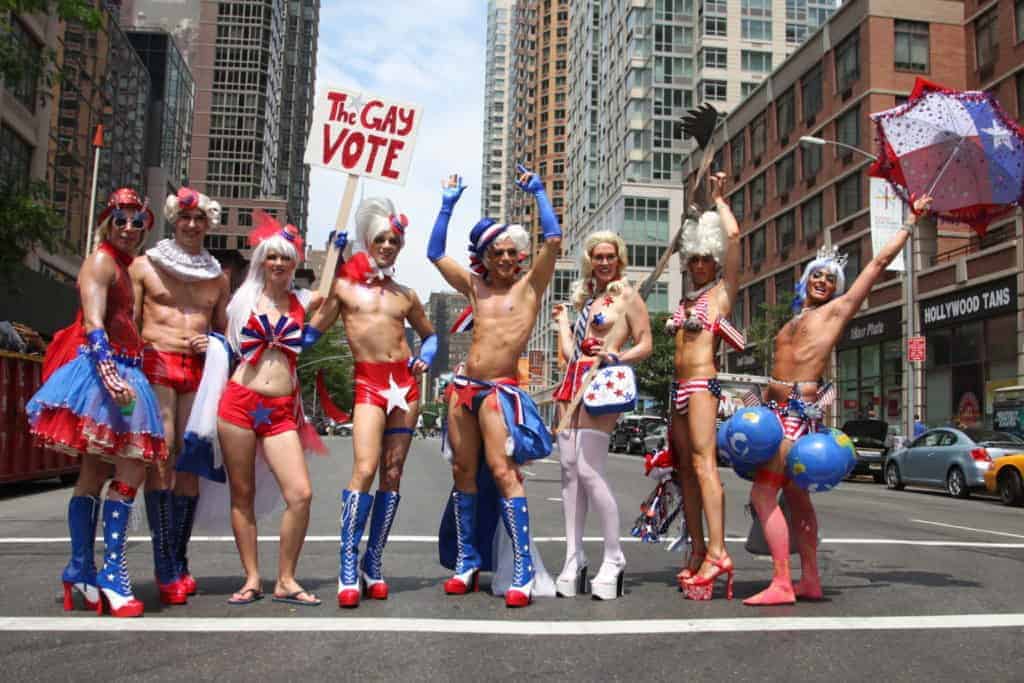 Pride Highlights:
New York City, NY (World Pride #Stonewall50) – June 1-30
I recognize that New York City is an obvious choice but you really should experience Pride in a very gay city — one that gets even gayer at the end of June. This year promises it will not disappoint with 3 to 4 million people descending on Gotham for World Pride to remember Stonewall at 50.
West Hollywood, CA (Los Angeles Pride) – June 7-9
As it does most things, this city within a larger city puts its own distinct spin on Pride. And don't forget: WeHo is normally gayer than a bareback orgy with a drag-show accompaniment. So, expect Pride to up the ante.
Providence, RI (Rhode Island Pride) – June 15
The country's smallest state proves that size isn't everything. Sometimes it's the smaller cities that have the bigger Prides.
St. Petersburg, FL – June 21-23
Relaxed and welcoming, St. Pete Pride is part-vacation, part-celebration, all amazing. Florida's largest Pride celebration packs a lot of pride into just one weekend. With its quirky neighborhoods, picture-perfect beaches, and a come-as-you-are attitude it's no wonder why 150,000+ people head to this gulf coast town.

Pride All Over:
Quick tip: Some of the dates listed below are for the actual Pride parades, but LGBTQ+ events fill the calendar in the days and weeks before. These are listed by end date and not ranked in order of importance.
Cleveland, OH – June 1
Dover, DE (Delaware Pride) – June 1
Naples, FL – June 1
Asbury Park, NJ – June 2
Buffalo, NY – June 2
Dallas, TX – June 2
Kansas City, KS – June 2
Provincetown, MA – June 2
Salt Lake City, UT – June 2
Santa Cruz, CA – June 2
Queens, NY – June 2
Venice, CA – June 2
Brooklyn Pride – June 8
Cheyenne, WY – June 8
Indianapolis, IN – June 8
Seattle, WA – June 8
Spokane, WA – June 8
Kalamazoo, MI – June 7-8
Albany, NY – June 9
Philadelphia, PA – June 9
Birmingham, AL – June 1-9
Key West, FL – June 5-9
Milwaukee, WI – June 6-9
Albuquerque, NM – June 7-9
Des Moines, IA – June 7-9
New Orleans, LA – June 7-9
Pittsburgh, PA – June 7-9
Washington, D.C. – June 7-9
Detroit, MI – June 8-9
Sacramento, CA – June 8-9
Boston, MA – June 1-11
Louisville, KY – June 14
Baton Rouge, LA – June 15
Fayetteville, AR – June 15
Portland, OR – June 15
Wilton Manors, FL – June 15
Bisbee, AZ – June 14-16
Boise, ID – June 14-16
Columbus, OH – June 14-16
Baltimore, MD – June 15-16
Denver, CO – June 15-16
Bend, OR – June 22
Cincinnati, OH – June 22
El Paso, TX – June 22
Flagstaff, AZ – June 22
Houston, TX – June 22
Oklahoma City, OK – June 22
Syracuse, NY – June 22
Augusta, GA – June 21-22
Norfolk, VA – June 21-22
Olympia, WA – June 23
Santa Ana, CA (Orange County) – June 15-23
Long Island, NY – June 21-23
Minneapolis, MN – June 22-23
Nashville, TN – June 22-23
Savannah, GA – June 28
Harlem Pride – June 29
San Antonio, TX – June 29
Santa Fe, NM – June 29
Lexington, KY – June 28-29
Omaha, NE – June 28-29
Chicago, IL – June 22-30
St. Louis, MO – June 29-30
San Francisco, CA – June 29-30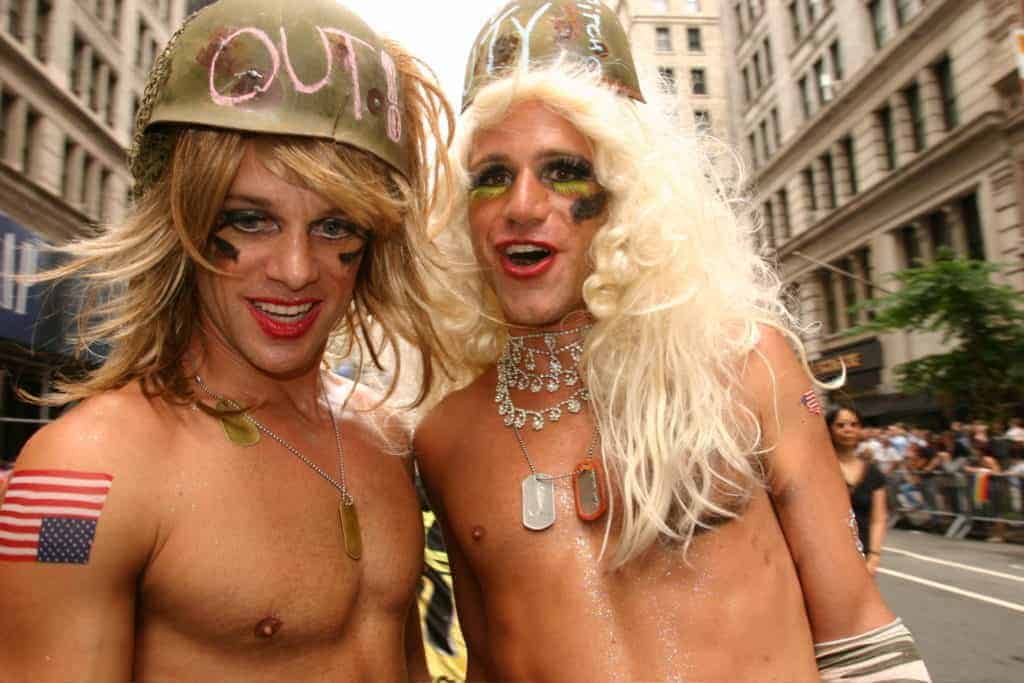 Post-June Pride:
You can wave your flags all year long thanks to events sprinkled throughout the calendar. Here are some notable Pride events after June:
Green Bay, WI – July 13
San Diego, CA – July 12-14
Colorado Springs, CO – July 13-14
Tacoma, WA – July 12-21
Rochester, NY – July 13-21
Austin, TX – August 10
Eugene, OR – August 10
Charlotte, NC – August 17-18
San Jose, CA (Silicon Valley Pride) – August 24-25
Boulder, CO – September 8
Burlington, VT (Vermont Pride) – September 8
Oakland, CA – September 8
Charleston, SC – September 7-14
Memphis, TN – September 28
Raleigh, NC (North Carolina Pride)– September 28
Richmond, VA – September 28
Wichita, KS – September 29
Las Vegas, NV – October 11
Orlando, FL – October 12
Atlanta, GA – October 12-13
Palm Springs, CA – November 1-3
Photos by Flickr user Thomas Hobbs used under Creative Commons and courtesy of New York Pride
RELATED ARTICLES:
7 Life Hacks For Your Best Gay Pride Yet
Same Celebration, Different City: Pride Beyond NYC