Mardi Gras is as New Orleans as beignets. But in case you can't make it to the Crescent City for Fat Tuesday, or want to avoid the rowdy drunks and ladies flashing their business, we have some Mardi Gras alternatives for you.
Mobile, Alabama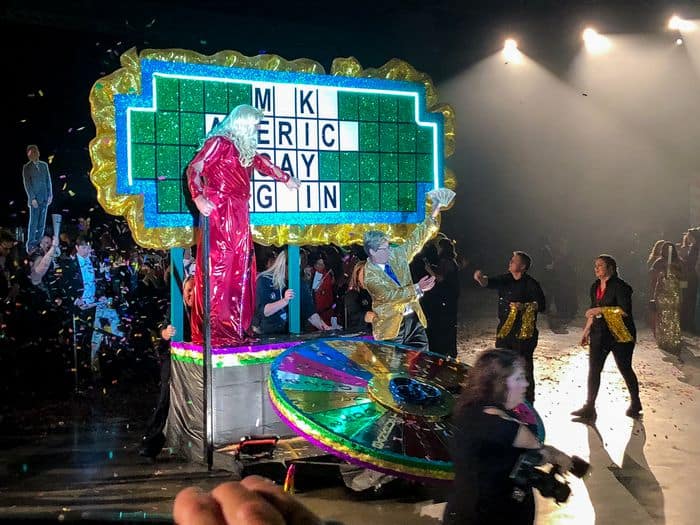 The Big Easy may be the most well-known Mardi Gras city, but Mobile claims to have celebrated the holiday first in 1703. This city is so serious about being the birthplace of Mardi Gras that it created the Mobile Carnival Museum, devoted to its history of the celebration. Unlike the X-rated New Orleans version, Mobile's Mardi Gras prides itself on being family-friendly. Parades with marching bands and big floats take to the streets daily through Fat Tuesday throwing out beads, moon pies, doubloons and candy.
Even though Mobile's Mardi Gras is not explicitly geared toward the LGBT community, the event does attract many gay and lesbian participants. There is even a queer krewe, the Order of Osris, that started in 1981 for the gays (Currently, the group has a variety of members ranging in age, gender, sexual orientation and race. According to them, "We started out as a gay organization, but we've evolved to so much more.")
San Diego, California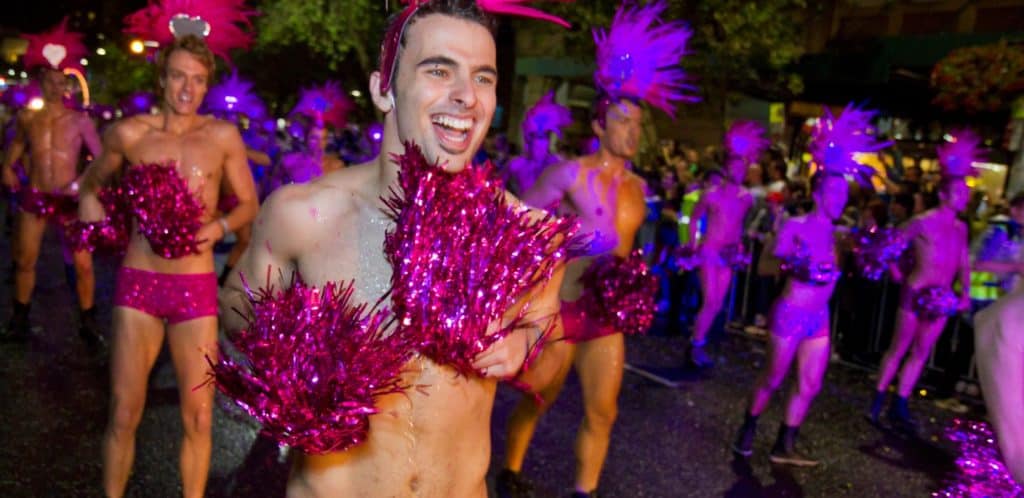 San Diego's 21-and-older party in the Gaslamp Quarter is definitely not family-friendly, as downtown is filled with barely dressed ladies on Fat Tuesday. More than 35,000 revelers are expected to turn out for the annual event, which includes parades, games, bands, DJs and aerial acrobats.
Luckily, San Diego host two Mardi Gras celebrations simultaneously. The second is decidedly queer as it's held in the city's gayborhood, Hillcrest. On Tuesday, February 21, the spirit of the French Quarter will take over Hillcrest bars with masks, beads, creative costumes and of course, drag queens.
St. Louis, Missouri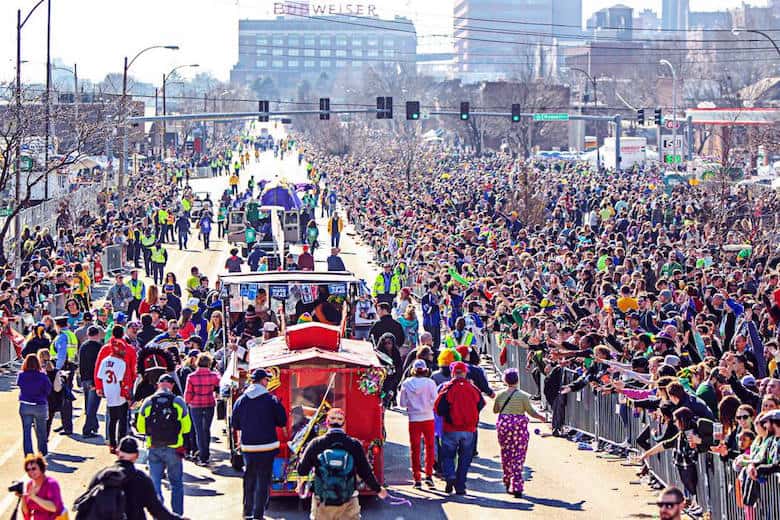 This city has the one of the largest Mardi Gras celebrations and it's one of the few holidays where the gay and straight worlds collide. The celebrations primarily take place in the Soulard area. And guess what, that happens to be one of St. Lou's gayborhoods and is home to arguably the #1 gay bar in the area, The Bastille.
Soulard Mardi Gras festivities include the Taste of Soulard food fest; a pet parade and wiener dog derby; the River City Casino Grand Parade, one of the Midwest's largest; and a Bud Light party tent that includes an all-you-can-eat Creole-Cajun buffet and an open bar for $100. All of it culminates in a nighttime Fat Tuesday parade. And the gays put their own spin on the celebration with a High Heel Drag Race.
Editor's Note: This post was originally published in February 2020 and has been updated for accuracy and comprehensiveness.