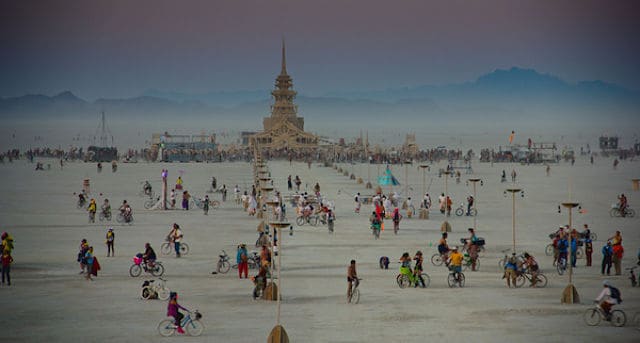 Just because we're in the dog days of summer that doesn't mean our calendars should slow down. There are plenty of events across the country where you can either pack up the car or score cheap airfare to explore a new city. From coast-to-coast, we're still celebrating our community with Pride events to parties under a scorching sun to flashbacks to better decades of music.
Pack your sunblock and boogie on down with one of these four fabulous remaining summer events.

Tropical Heat
August 11–14, the southernmost point of the continental U.S., heats up with art shows, dance parties, boating adventures and trolley tours. This all-male event fills the island with more than just sandy shores and sun-kissed faces proving to be a steamy weekend for all. Some cultural events keep the days going, but, in true Key West fashion, a few events are clothing-optional (tip: make sure you read the fine print before buying tickets.)
Carnival
We know elite level athletes are in Brazil vying to bring home an Olympic medal, but a little closer to home, Provincetown celebrates all things Carnival! August 13–19, PTown is flashing back to the 80s as neon and new wave music prevail for the 100,000+ visitors. Parades, day markets, and performances will fill the week, including Martha Wash and Lisa Lisa as some of the throwback entertainment. While in Cape Cod make sure to rent a bike to cruise Commerical Street (and the boys) and nosh on a lobster roll (you won't regret it!).
Austin Pride
Yee Haw! Head down to the Texas capital for more than bbq on August 27. Technically, Pride Week starts August 20 with WERK fashion show highlighting Project Runway all-stars. However, the Saturday Pride parade marching down Congress Avenue is the main event. Make sure you use the impressive state capitol building as a backdrop for rainbow selfies. Pro tip: Pack your boardshorts and keep the party going by staying a full week for the popular Splash Days on Lake Travis.
Burning Man
If you're looking for one of America's most unique experiences, eschew the city and head to the Black Rock Desert, about 110 miles north of Reno, Nevada. What looks like a cultural wasteland 50 weeks of the year truly turns into an artistic mecca starting August 28 and running through September 5. While not solely a queer event, Burning Man is an all-inclusive event celebrating performance and visual arts. Themed camps and mutant vehicles take over the area making it look more like the real-life version of Mad Max than the Nevada desert. Pro tip: In addition to packing a tent, make sure you pack an open mind and this will prove to be a memorable experience.
Photo by Flickr user StuartChambers used under the Creative Commons Attribution license