For the serious Seinfeld fans among you, next week is Festivus day. You know the deal: it's a secular holiday "for the rest of us." Some celebrate it earlier, but the 23rd of December is the official date.
For a truly orthodox Festivus celebration, one must not only erect a Festivus pole, but also participate in an airing of grievances and wrestling match. Though it's probably too late for you to buy a proper pole (supply chain issues, and all), that's nothing that can't be remedied by rummaging through your neighbor's garbage or a quick visit to the hardware store.
Background information on Festivus can be found on Wikipedia. There's even an original Festivus song called "Gather 'Round the Pole."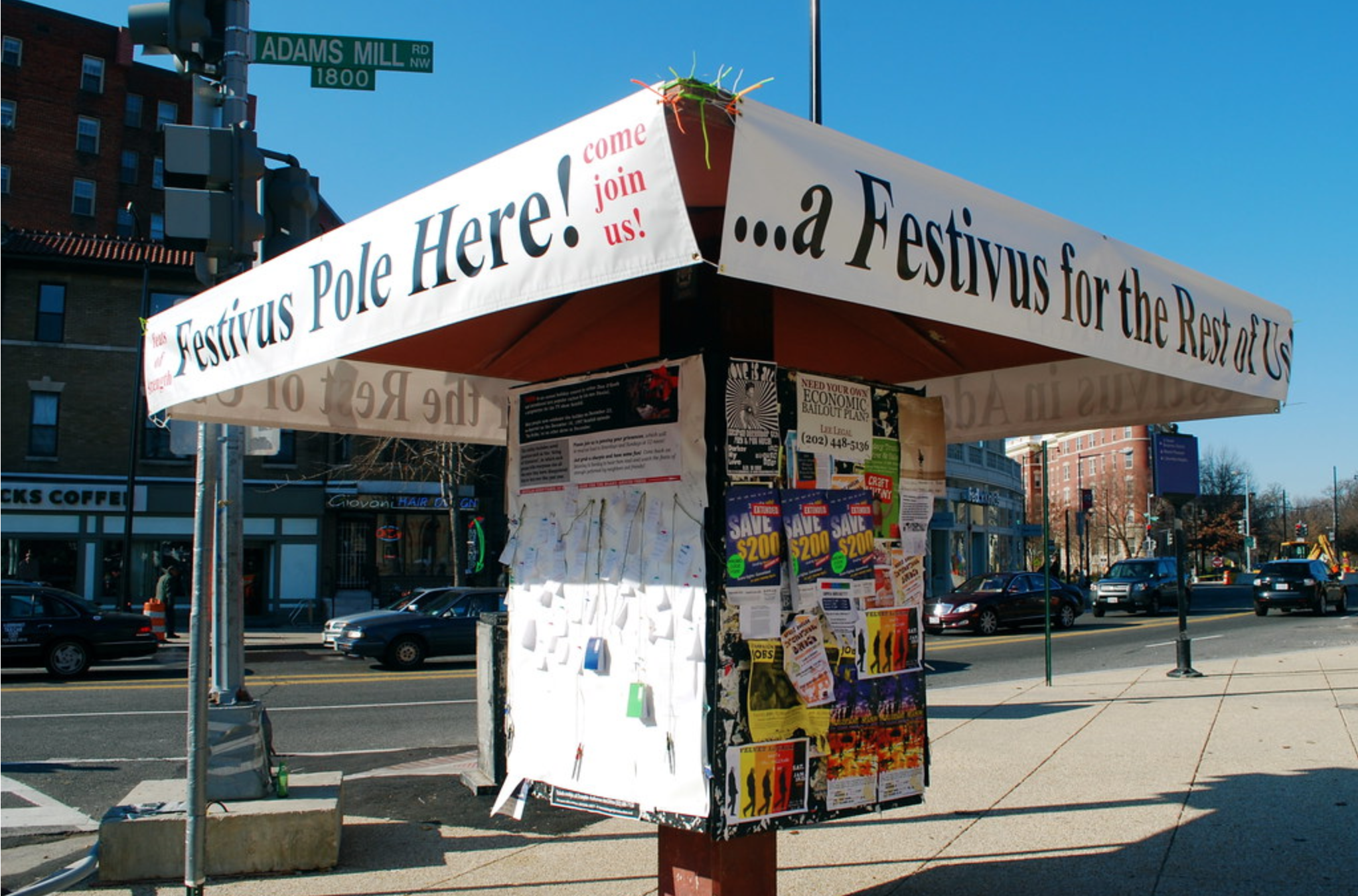 Whether or not your friends have agreed to celebrate with you, we'd like you to join us in airing your travel-related grievances. What travel news, experiences, and miscellany totally pissed you off this year? Tweet us at @fagabond.
Here, we'll start: Earlier this month, Delta Airlines made two major changes to basic economy tickets. According to The Points Guy, "Overnight, the Atlanta-based carrier discreetly added a note to its website that basic economy fares will no longer earn award miles in the SkyMiles program or earn credit towards Medallion elite status. The change is effective for tickets purchased on or after Dec. 9, 2021 for flights departing on or after Jan. 1, 2022. On top of that, Delta is ending its flexible travel waiver for basic economy but introducing a new cancelation option."
To whoever thinks this is a good idea: YOU SUCK!