Tomorrow is National Plan for Vacation Day (January 25, 2022)!
Never heard of it? That's ok. It's not that old. In case you're wondering, it's an effort from U.S. Travel Association to encourage Americans to plan their vacation days for the entire year at the start of the year.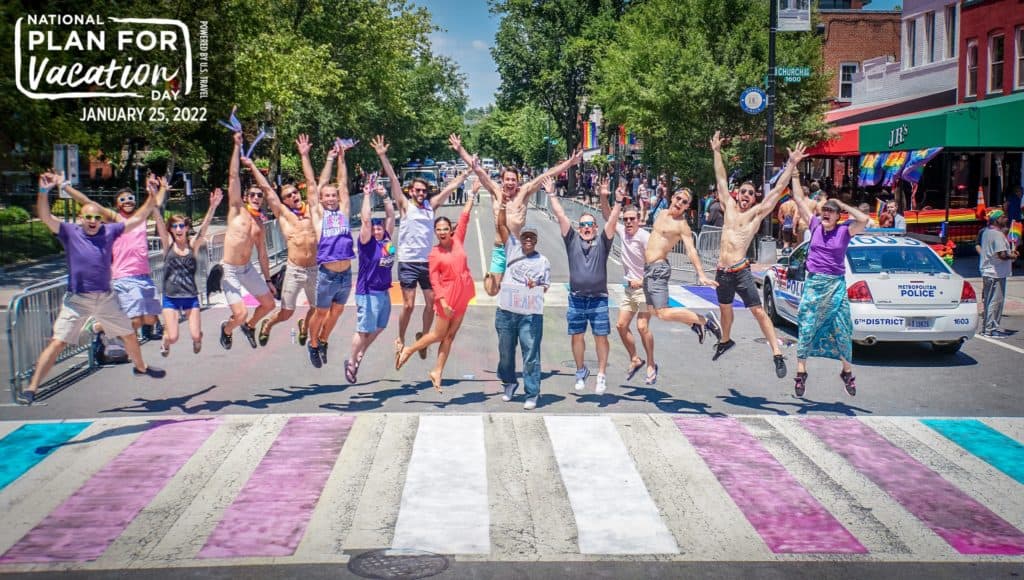 Planning is the key to taking time off and traveling. A new study from Destination Analysts reveals that Americans who plan out their paid time off take more time off to travel, but one-quarter (24%) of American households don't take this simple step.
Data also shows that vacations are essential to Americans' mental health and well-being. "The research reflects what so many have known for quite a while—that the stresses of the past year can, at least in part, be lifted by thinking about and planning time away to recharge and experience something new," said U.S. Travel President and CEO Roger Dow. "There are real benefits to getting vacation plans on the calendar at the start of the year which include the happiness associated with travel and committing to take off all the time that is earned for a well-deserved break."
It's time for you to take back your calendar and put downtime at the top of your list of priorities. Planning for vacation can be achieved in three simple steps:
Determine how much time off you earn and identify the vacation policies at your workplace.
Get to dreaming! Once conditions improve, how do you want to spend your time off this year?
Add your vacation plans to the calendar and share with your manager, your colleagues—everyone!
We'll even help you get started. Get inspired by checking out one of America's gayest cities.
Importantly, be sure to continue to adhere to healthy travel practices—whether planning a vacation in the short term or for later this year—including wearing a mask, frequent hand washing, maintaining physical distance when possible and staying home if feeling sick.
Source: Destination Analysts, 2021. Methodology: This research is based on an online survey of employed Americans distributed to the Dynata Business Professionals Panel, one of the largest in the world. Survey respondents must have worked at least 20 hours a week at a company that employed at least two people and earned paid time off in 2021. The survey was fielded December 6–December 17, 2021. In total, 1,200 completed surveys were collected.
Photo by Ted Eytan used under Flickr Creative Commons