Valentine's Day is right around the corner. How will you show your special one the depth of your love? If you're near Philadelphia and appreciate a hyper-literal interpretation of symbolism, we suggest taking a journey into a human heart.
The Franklin Institute's Giant Walk-Through Heart provides visitors with an inside look at the "engine of life," with narrow passages that follow the flow of blood through veins, arteries, valves, and chambers to the ever-present cadence of a heartbeat.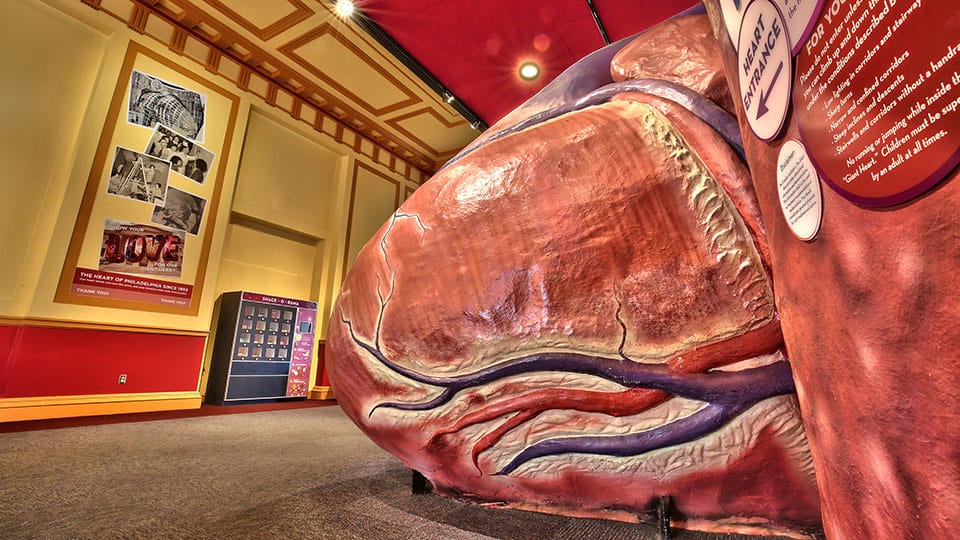 The heart has been a fixture of the institute since 1954, when a plaster and paper mâché version was created for what was supposed to be a temporary exhibit. It proved so popular that the heart lived on, undergoing several renovations over the years.
Today, it's the centerpiece of an exhibit entitled The Giant Heart: A Healthy Interactive Experience. Housed in a 5,000-square-foot exhibit hall consisting of four zones: blood, heart anatomy and physiology, health and wellness, and diagnostics and treatment — and it's the best place in the world to learn about what makes your ticker tick.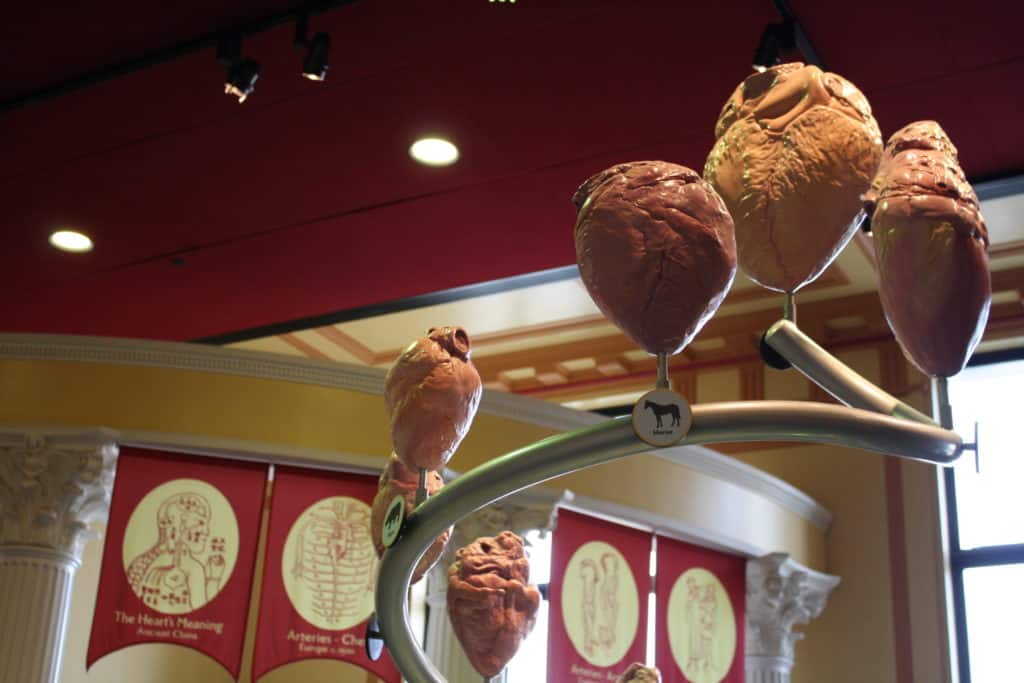 So, in addition to seeing how the heart works, you and bae can find out how to keep your own hearts healthy for a long life of love and snuggling. But set aside the diet restrictions until after V-Day and while in town enjoy heart-shaped artisanal chocolates from Verde by Philly's famed lesbian chef, Marcie Turney, because a life without the occasional indulgence is hardly worth living.
Editor's Note: This post was originally published in February 2020 and has been updated for accuracy and comprehensiveness.