Ahoy there! Fleet Week is on the horizon, and we have some key events that keep you up close and personal with the thousands of sailors and marines let loose in New York City.
Coinciding with Memorial Day weekend, Fleet Week is an annual event in New York City, held since 1984 to celebrate, and honor the U.S. Navy and Marine Corps. As you can imagine, this week has materialized into a huge party in which dress up, musical performances and an abundance of gay events take place to promote equality and diversity amongst a group that was traditionally at the center of homophobia. Fleet Week in New York City could not be more fun for the LGBTQ community, welcoming differences in everyone with open arms representing a culture of true liberty.
Usually timed around the end of May, this is the perfect event for gay travel if you are thinking of coming to New York. With so many events to choose from, it can be quite daunting if you aren't an annual Fleet Week go-er, so we have listed the top five things to do.
Ship Parade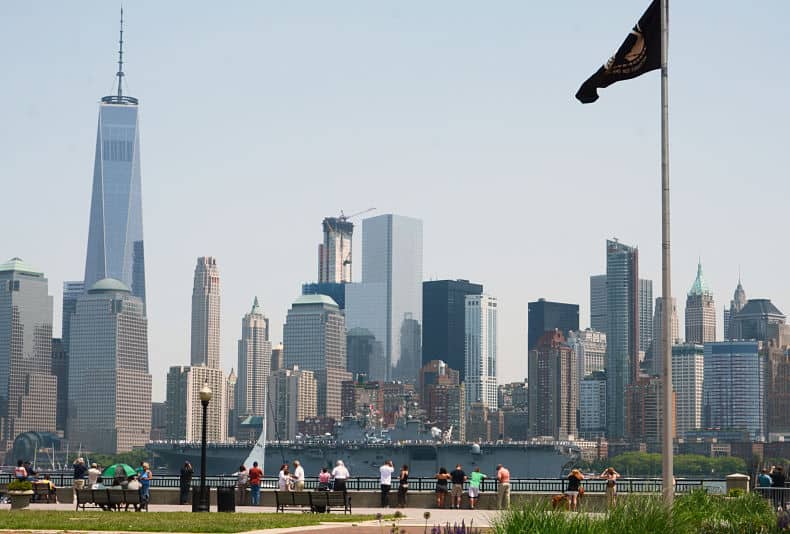 Watch our many servicemen and women come in on what would be classed as an entrance that could out stage Lady Gaga's meat dress at the MTV awards. Each year, they take down the Hudson River in a parade of ships that your jaw automatically falls open at. With the Navy spilling from the sides, waving to everyone, it is a great spot to take a picnic, some fizz and celebrate them coming into the harbor to kick off what will be a memorable Fleet Week celebration in New York City!
Free Musical Performances by Sailors and Marines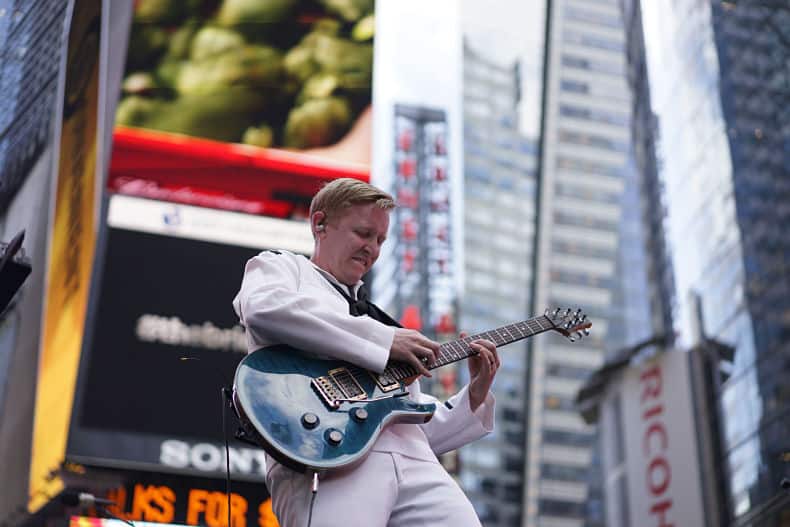 One of the real treats during Fleet Week is to see the sailors and marines dressed up in uniform performing musical numbers! Dotted across New York City, gay travel could not get any better then to walk into the live navy and marine bands performing to mixed crowds of men and women in uniform and everyone else in NYC. Head to Times Square and The Intrepid for some of the popular musical performances including The U.S. Navy Band. Alternatively, Bryant Park has some free concerts where you can dance, drink and take sailor selfies!
East Village Bar Hopping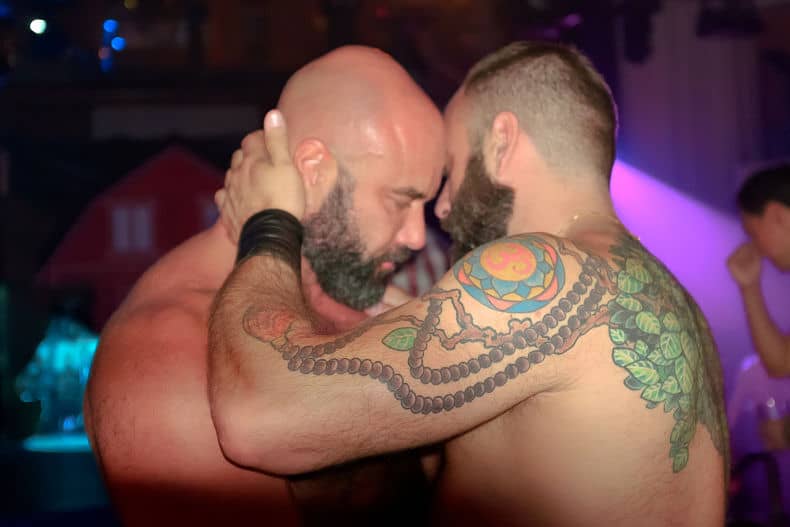 On Saturday night, what better than to join the crowds and head to the popular East Village bar crawl. For gay travel, this is a great way to embrace the fun of Fleet Week. With the streets lined with our favorite sailors, it could not be a better time to buy them a drink and party! Most bars have lots of events and offer on during Fleet Week, making East Village a gay magnet. Surround yourself with seamen at The Boiler Room and the ever-popular bar, The Cock. For any leather loving military men, make sure to take some time to visit the roof top at The Eagle Beer Blast on Sunday.
Special Movie Screenings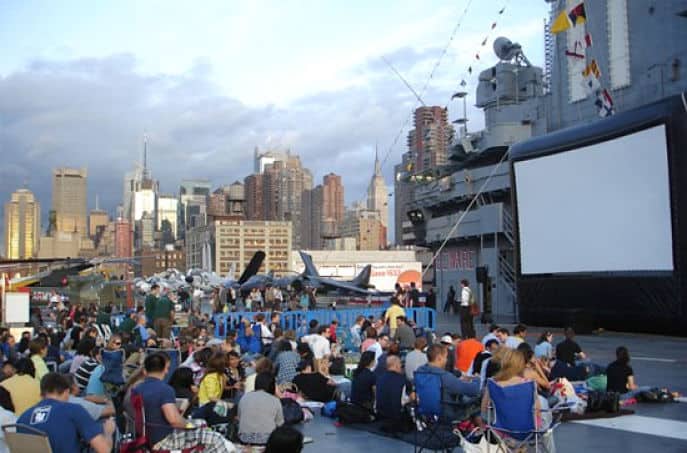 Join the men in uniform on top of the deck of the USS Intrepid for a special screening of Top Gun, the gayest military movie, probably, of all time. In honor of our diverse group of sailors and marines, watching Tom Cruise prance around in his military uniform, and of course, play volleyball (maybe one of the most important scenes) while surrounded by hundreds of men in uniform doesn't get much better. This is definitely one to add to the plans in this seven day fleet week celebration.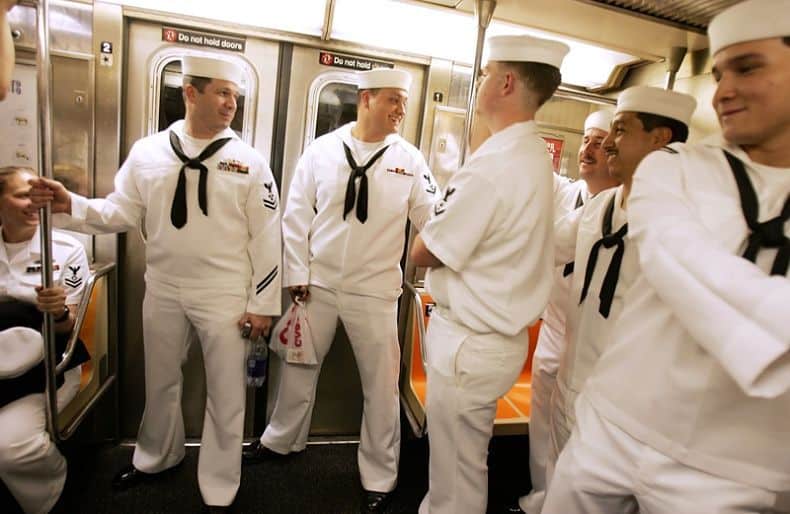 With over 5,000 navy and marine officials taking to the streets of NYC to party, Fleet Week feels like Christmas in May. Therefore you cannot overlook this as a destination to include in your gay travel experience. Remember to embrace the cheesiness, get on board with the puns and take as many selfies with our men in uniform as possible. Get patriotic and have a maritime, celebrating the ever-increasing number of LGBTQ community within the navy and marine corp and who knows, maybe you will nab yourself a sailor in the process.
Photos by U.S. Marine Corps photo by Cpl. Patrick P. Evenson; U.S. Navy photos by Chief Mass Communication Specialist Travis Simmons/Released; Mass Communication Specialist 2nd Class Abe McNatt/Released; Mass Communication Specialist 1st Class Patrick A. Gordon/RELEASED and Flickr user jbetac used under the Creative Commons Attribution license and courtesy of the Intrepid Sea, Air & Space Museum.

About The Author
Derek Cullen is a travel writer and adventure tour leader from Dublin, Ireland. On his blog No Hanging Around he shares his adventures, including across the United States. Derek may be best known for his solo bicycle ride across the African continent in 2014. Depending on the time of year he is either leading overland tours through Africa or travelling around the world in on search of new experiences.