This post was originally published on November 4, 2018 and updated on November 8, 2019.
Latino food, luscious parks, lively nightlife and a burgeoning art scene which culminates with the upcoming Art Basel Fair, December 5 – 8, 2019, although it may not be known as one of the most affordable cities in the States — not many gay travel destinations can boast the same attractions as Miami. Yes, this haven on the East Coast is blessed with more than enough culture, beaches and variety to enjoy a memorable weekend but when you consider the above mentioned Art Basel, the glorious weather and endless cultural attractions, you may even want to stay longer than just a few days.
Here are five things to see in South Beach during Art Basel:
Check out the amazing Museums and Fairs

Combining music with arts, the Pérez Art Museum Miami has proved a very popular choice for visitors during Art Basel but then you can also find some incredible works by Pablo Picasso and other famous names at Nova Southeastern University Art Museum Fort Lauderdale, Norton Museum of Art and Bass Museum of Art. And then there is Context Miami, Spectrum and Red Dot Miami Fair which have an incredible range of contemporary works of art on show. modern, contemporary and cutting-edge galleries. Some of these galleries will be in nearby neighborhoods such as Design District and Downtown but you will also find some great fairs in South Beach. Whether you are interested in arts or not, the museums and fairs have an energetic atmosphere about them while also offering a great insight into the fast emerging local art scene in South Beach.
Visit the best Gay Beach in Miami

Lummus Park is a beautiful leafy park on the beach front next to 5th Street but if you want to have some fun on the best gay beach in Miami, you really need to take a trip to 12th Street Beach. Predominantly visited by gay men, this beach is well marked and easy to find with bright rainbow flags next to the lifeguard huts. As far as gay things to do in Miami, this is quite possibly top of the list but if you want something a little quieter, there is plenty more sandy beach to enjoy back closer to Lummus Park.
Make the most of Miami's incredible nightlife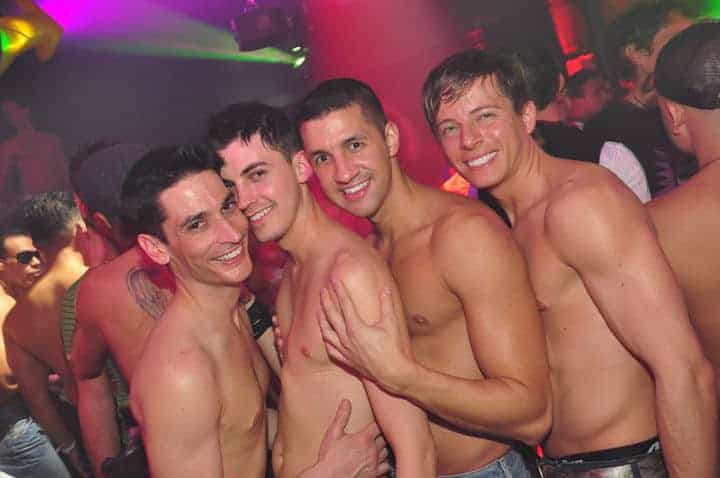 The sun, sand and sea are no doubt major factors as to why Miami is such an attractive gay travel destination but let's not forget the notoriously lively nightlife. Without any real dress code, Twist is a popular gay club which attracts a slightly younger crowd while Score is renowned for showcasing world class DJ's from time to time including Benny Benassi. Floppy Rooster is the only all nude gay strip club in Miami and Azucar Nightclub is the leading Latino gay club in town. Wherever you go, there is an incredible gay nightlife in Miami and while the cover charge can be a little expensive ($20), the experience is always worth more than any monetary value.
Check out Little Havana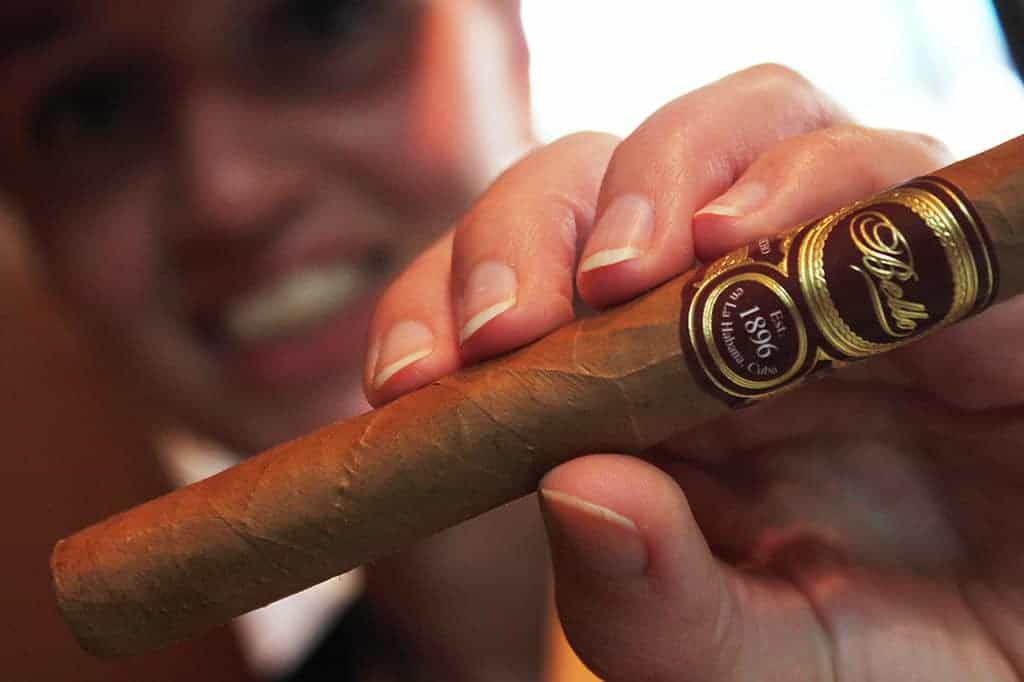 When you are done partying the night away and have grown tired of the gay beach in Miami, in the Calle Ocho district you will find the culturally rich Little Havana. Versailles, Exquisito and Casa Juancho are all top restaurants to explore the incredible traditional dishes on offer or maybe try Morro Castle and Plate for a bit of lunch. That being said, maybe you do want to keep partying? These streets come alive after dark on the weekend and when you thrown salsa dancing into the mix, you're always guaranteed another unforgettable night out in Miami. Where's the best gay bar in Little Havana you ask? Try Ball & Chain or El Patio.
Take an airboat ride in Everglades National Park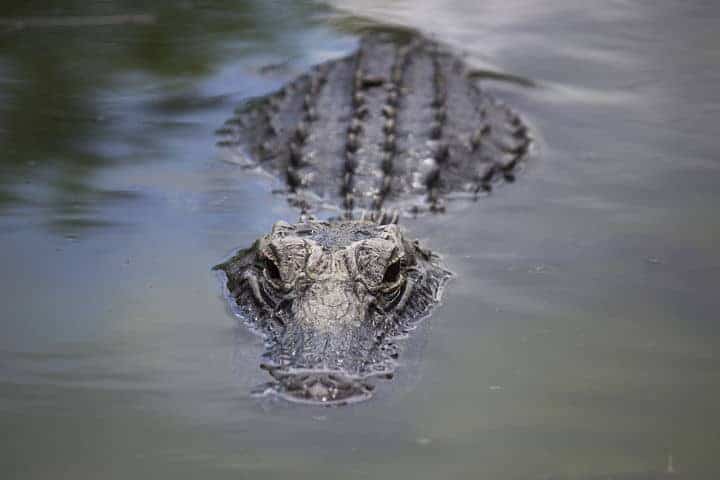 Not only is this a truly spectacular and unique park in terms of scenery but it's also likely you will come across some endangered species on an airboat ride such as crocodiles, manatee and the Florida panther. However, as beautiful as the animals may be, the highlight of an airboat ride in the Everglades is undoubtedly the opportunity to explore the inner reaches of a stunning wilderness at high speed and learn all about the incredible biodiversity of the area.
RELATED LINKS:
What to Pack for Art Basel Miami Beach
About The Author
Derek Cullen is a travel writer and adventure tour leader from Dublin, Ireland. On his blog No Hanging Around he shares his adventures, including across the United States. Derek may be best known for his solo bicycle ride across the African continent in 2014. Depending on the time of year he is either leading overland tours through Africa or travelling around the world in on search of new experiences.
Photos by Flickr users Ines Hegedus-Garcia, John S. and James L. Knight Foundation, Manhunt, Winter Party, iloveagrigento.it, and Dennis Church used under the Creative Commons Attribution license