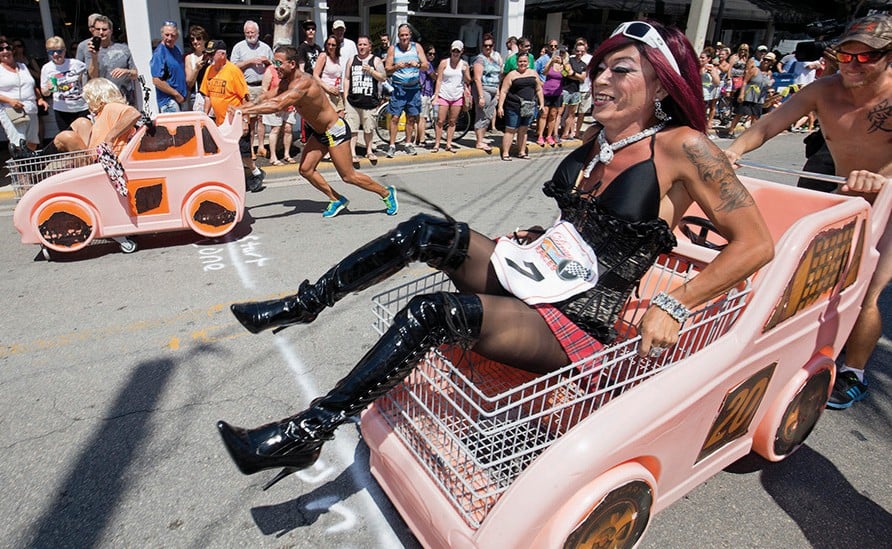 This zany race by Petronia St. Neighborhood Association begins at 2:30 p.m. outside Bourbon St. Pub.
The traditional auto-racing atmosphere is to be spoofed by organizers dressed as "pit crew" with checkered flags while a local DJ blares the roar of revving engines.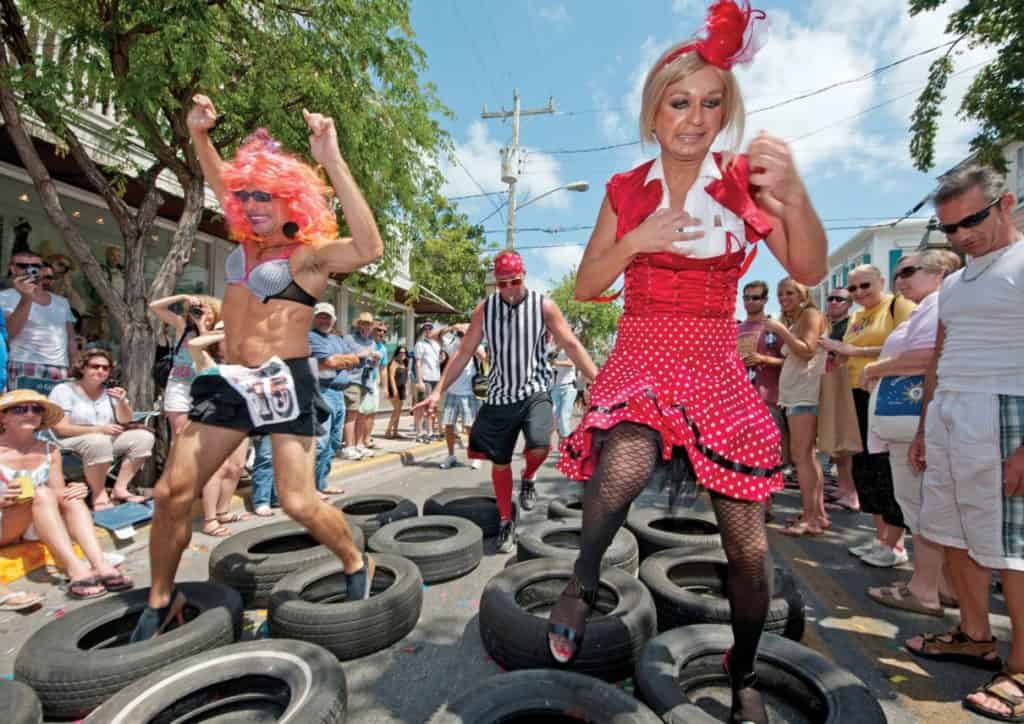 The event's main attraction, however, is the gaggle of dudes looking like ladies, all decked out in daringly short dresses, full makeup and teased wigs dashing down the pavement faster than their rivals while trying to avoid wipeouts, twisted heels and other wardrobe malfunctions.
Racers typically must navigate an obstacle course of tires and various other street hazards as spectators cheer for their favorites. The "dragsters" also get a diva-style ride along Duval Street in shopping-cart "hot rods" propelled by local male dancers.
Race registration is free for all contestants willing to don the required towering heels and eccentric drag attire.
Note: Our stay in Key West was sponsored by the Equator Resort and some activities and meals were partially covered by the Monroe County Tourist Development Council. We won't compromise integrity for sponsorship; opinions expressed are our own.