According to Wikipedia, Groundhog Day derives from the Pennsylvania Dutch superstition that if a groundhog emerging from its burrow on this day, sees its shadow due to clear weather, it will retreat to its den and winter will persist for six more weeks. And if it does not see its shadow because of cloudiness, spring will arrive early.
Sure the holiday seems a little silly, but why not check it out in person to truly decide. We're all for an early spring, so it might just be worth attending this year's events on February 2 in Punxsutawney, Pennsylvania, about an hour and half northeast of Pittsburgh.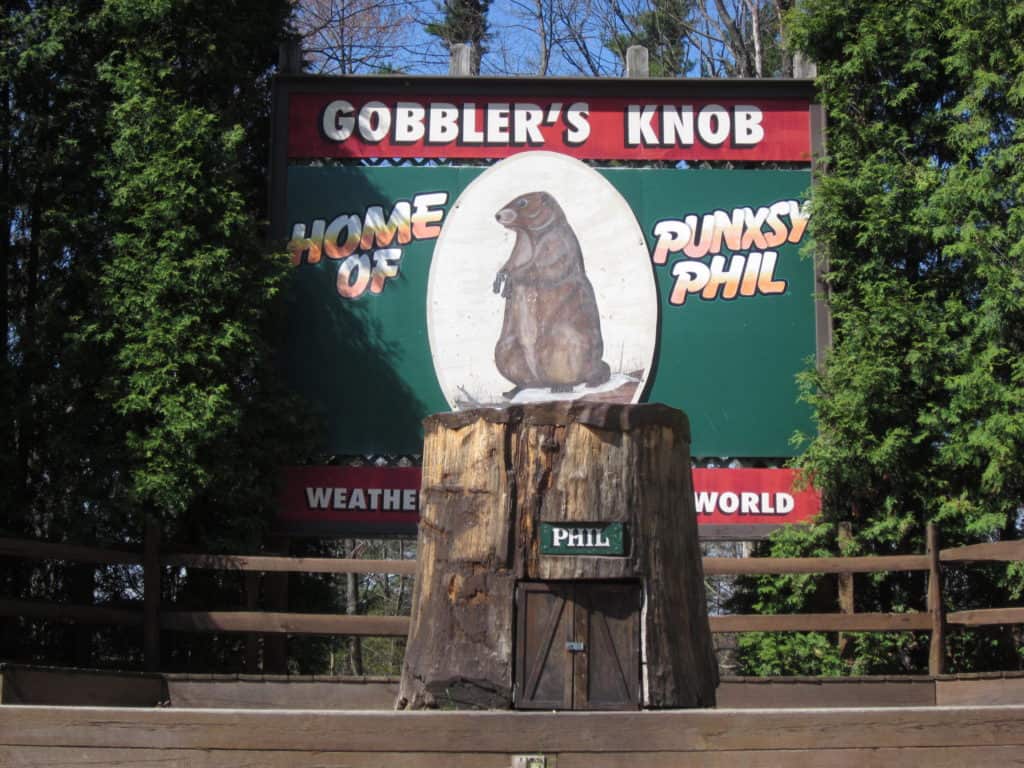 If you want to rub elbows with Punxsutawney Phil it's essential that you get to Gobbler's Knob—that's where his house is—as early as possible. Admission and parking are free, but the place opens up at 3:00am. There's separate sections for both students and families, as we're thinking the students probably had drink or two to help them make it through the night.
Get used to standing, because they kind of frown upon bringing your own chairs, and with the big crowds any portable seats will probably be useless. It's a good idea to dress warmly—puffy North Face jackets are welcome—even though there will be a bonfire to help kept the crowd from freezing alive. Pro tip: Definitely dress warmly—it is western Pennsylvania in the winter after all.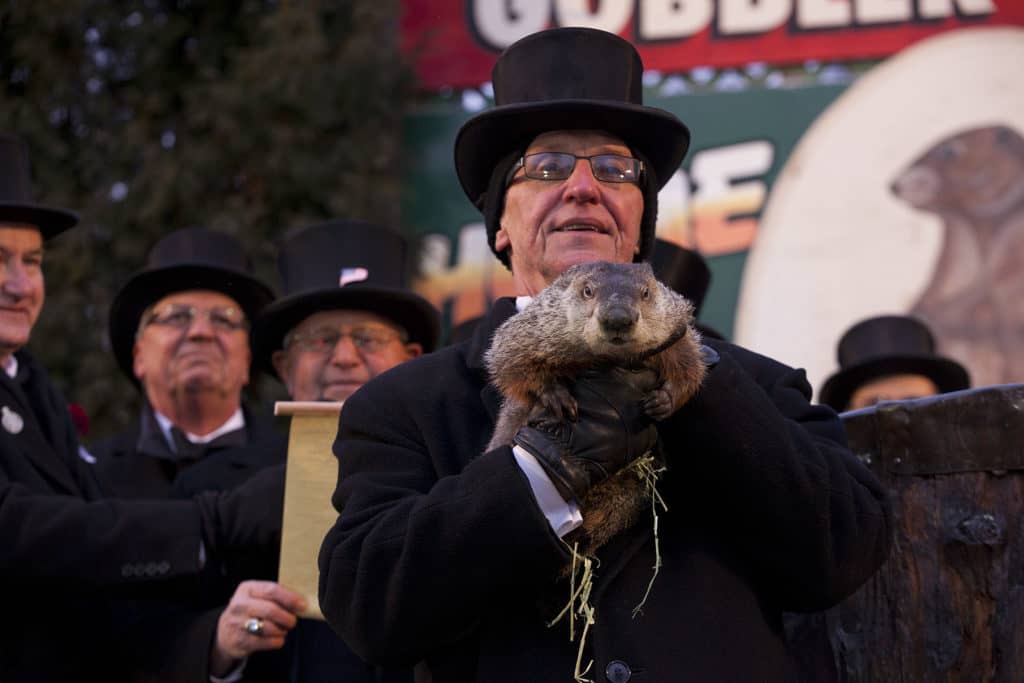 The action starts around 7:25am when Phil comes out to give his weather report. If you decide to stick around after the main event, there's some scattered entertainment throughout the day. And of course check out the groundhog souvenir sale, a pancake breakfast, and even a Punxsutawney Phil look-a-like contest—an appearance that probably won't help you score a date to the Groundhog Day after party.
And look, they even have a Groundhog Wine Trail now. So, give it a try! And to get you excited, the inner circle created this video—enjoy!