Key West is known for its year-round subtropical weather, but temperatures are predicted to increase dramatically August 9-13. The cause: the annual Tropical Heat celebration, an adventurous long weekend of all-male adult fun.
Tropical Heat offers five days of sizzling happenings in the island city whose openness and respect for diversity have made it a world-renowned gay vacation destination. The festival's intriguing events range from pool parties to drag shows to late-night gatherings at island clubs.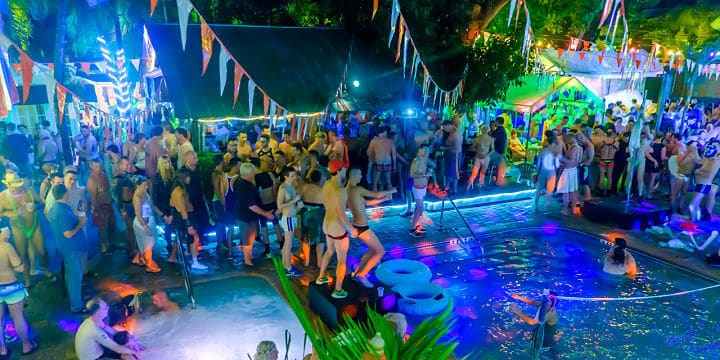 Here are a handful of things to put on your list:
The official start of the heat wave is 5 pm Wednesday, August 9, with a kick-off party at Island House, 1129 Fleming St.
The festival schedule offers attendees the chance to dance in their birthday suits at Aqua Nightclub, 504 Angela Street; take a snorkel cruise with Key West's Blu Q; enjoy late-night parties at Saloon One, 801 Duval St. rear, and Bourbon St. Pub, 724 Duval St.; and much more.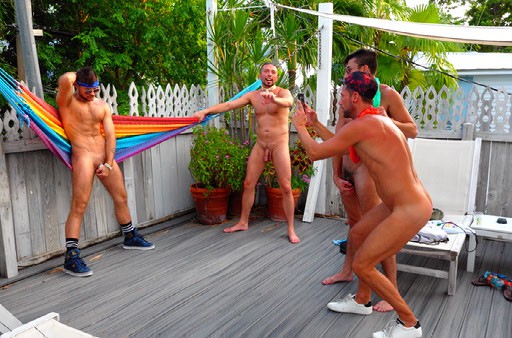 Drag shows are nightly at Aqua Nightclub, 711 Duval St., and at the 801 Bar, 801 Duval St.
In addition, Saturday features a male-only sunset cruise on BluQ. Please note: this cruise is BYOB — as in, bring your own booze.
Sunday's festival highlight is an island city tradition: the 4 p.m. tea dance at La Te Da, 1125 Duval St.
Tropical Heat will leave you with unforgettable memories of a spectacular Key West getaway. The good news: there is still plenty of time to book a trip to Key West!
Photos by JoeSwickFoto