It's an event that's as sacred to the city as cheesesteaks and the final score of Super Bowl LII (Eagles 41–33 Patriots) — later this month the infamous Philly Naked Bike Ride takes to the road. As the name hints, this gathering of nudists, cyclists, and nudes on cycles ride around the city. Here is your chance to pass historic sites such as Independence Hall and the Liberty Bell in the buff. Note: this event does happen in other cities around the world (typically in June). But as with all things, the City of Brotherly Love does its own thing.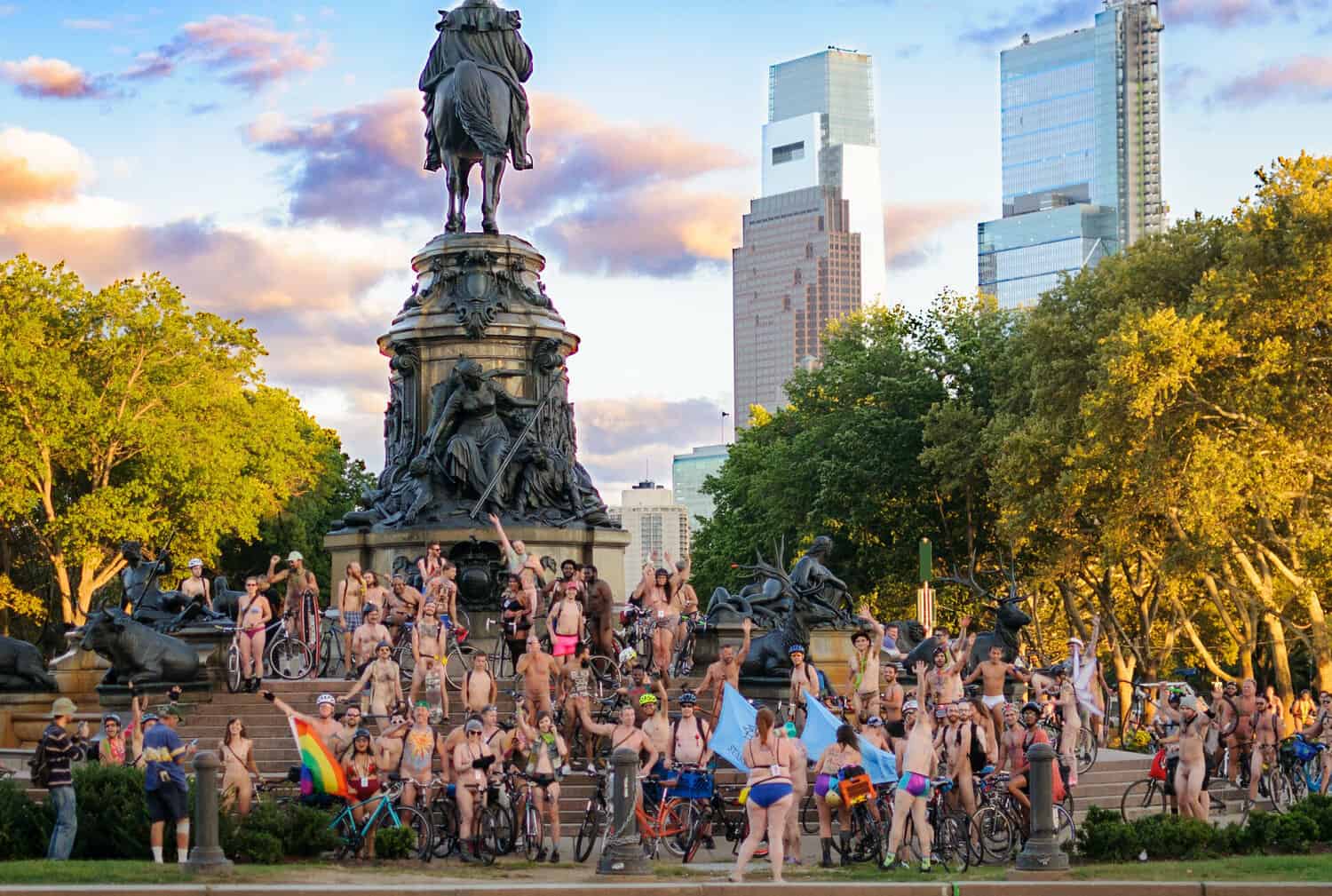 The official rules are thus: ride a bike and "wear what you wish." Also, no one, under any circumstance, should participate in any form of sexual or physical harassment. That includes unwelcome verbal remarks or physical behavior of a sexual nature, especially when concerning a person's body or sexuality. Read their full Code of Conduct here.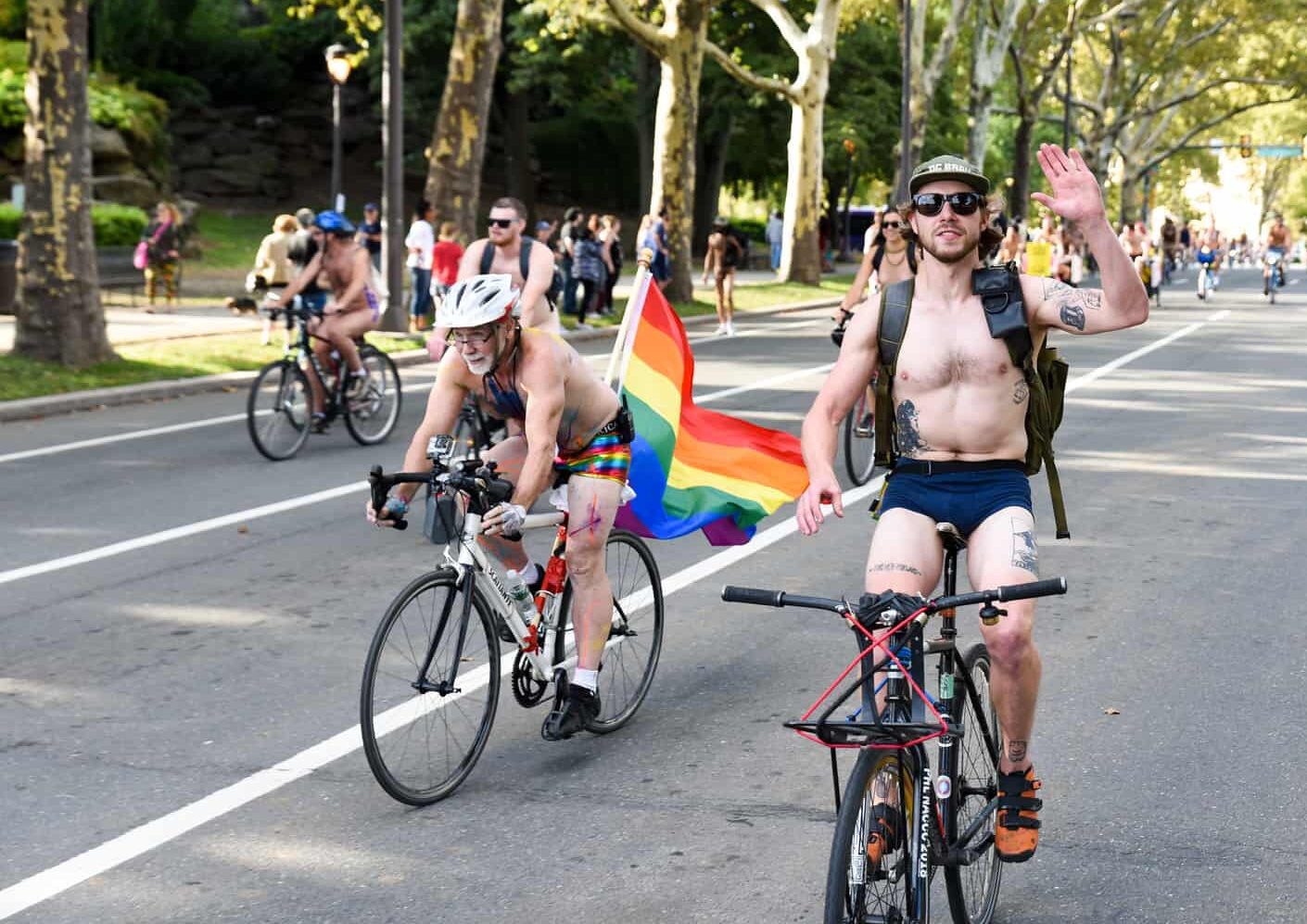 Join the group or gawk, starting at 5pm on August 26, with the starting location and route released on August 25 (twenty-four hours before ride time.) This is a peaceful ride, a kind of hunger-strike-turned-clothing-strike dedicated to making cycling, nudity and free expression safe and enjoyable for everyone. Riders can be completely nude or dress in any amount of clothing they're comfortable wearing. Some choose to paint body parts and scrawl messages on their bodies. Sneakers are suggested for safety reasons.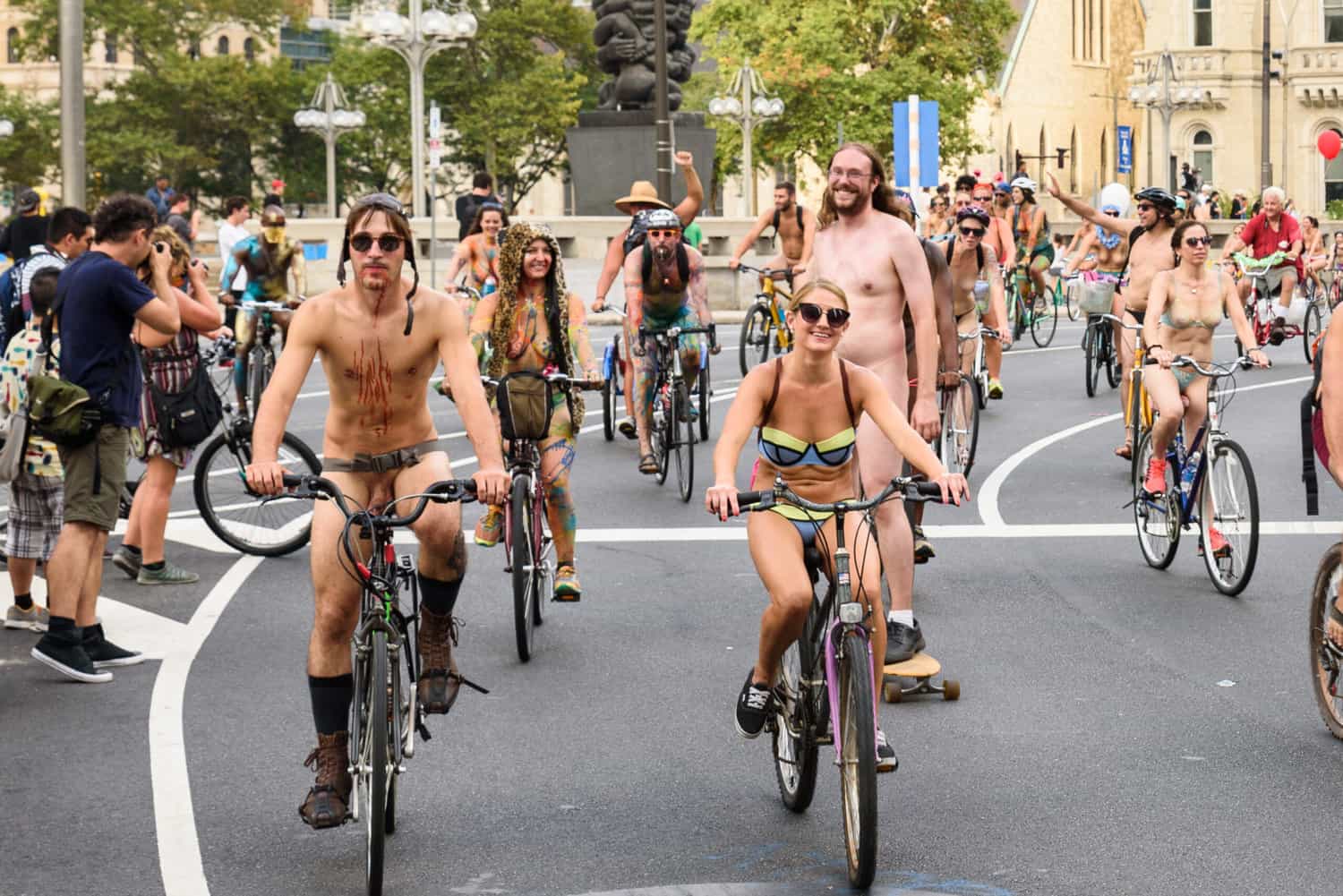 As with any proper organization, Philly Naked Bike Ride does have a blog and Twitter account (or X, if you're calling it that). Follow along to find out what route the naked riders will take.
If you aren't in town this year for it, start planning your PNBR 2024 Philly trip now. Pro tip: it's normally held on the Saturday before Labor Day weekend.