Editor's Note: This post was originally published in October 2020 and has been updated for accuracy and comprehensiveness.
You guys, Halloween is right around the corner and if you plan on just reverting back to an old costume idea … think again! There are plenty of spooky, gory, fun and even sexy disguises that are easy to complete on a time (or money) crunch. Here are some travel-inspired wears:
Flight Attendant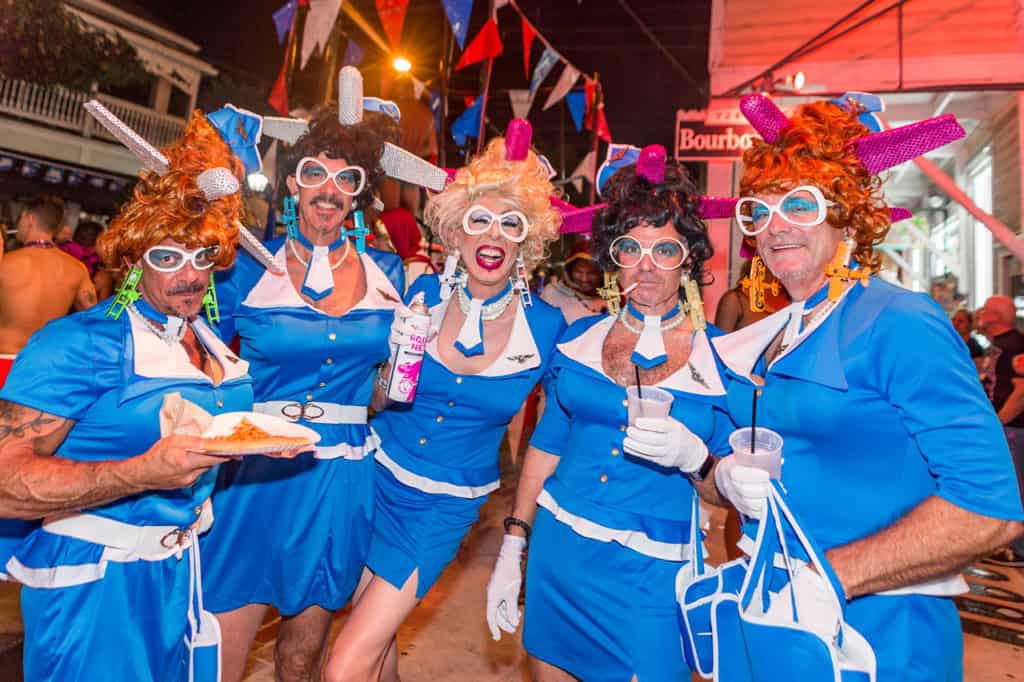 Here is your opportunity to go super butch or paint your face and try your drag talent. Obviously, a male flight attendant is a bit easier with make-shift epaulets and your favorite airline's wings, but a super-mod dress and a matching pill-box hat can make a great drag costume, fabulous!
Rio Carnival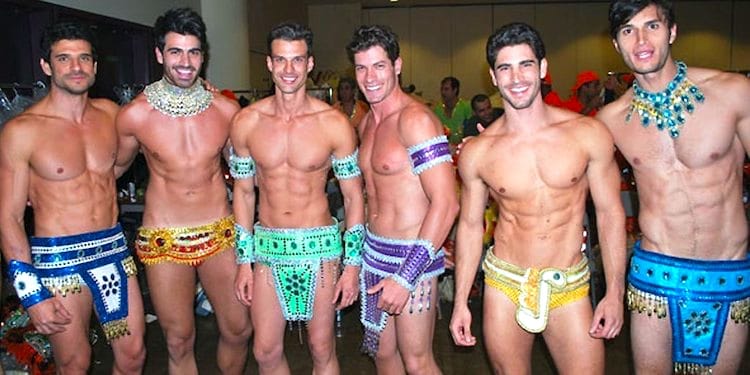 If you're looking a bit more destination-themed, there are few costumes that top the sexiness factor than bringing the flavor of Carnival to the streets of your hometown. Think short shorts, vibrant colors and lots of over-the-top feathers to give the illusion you stepped out of the Sambadrome.
Cowboy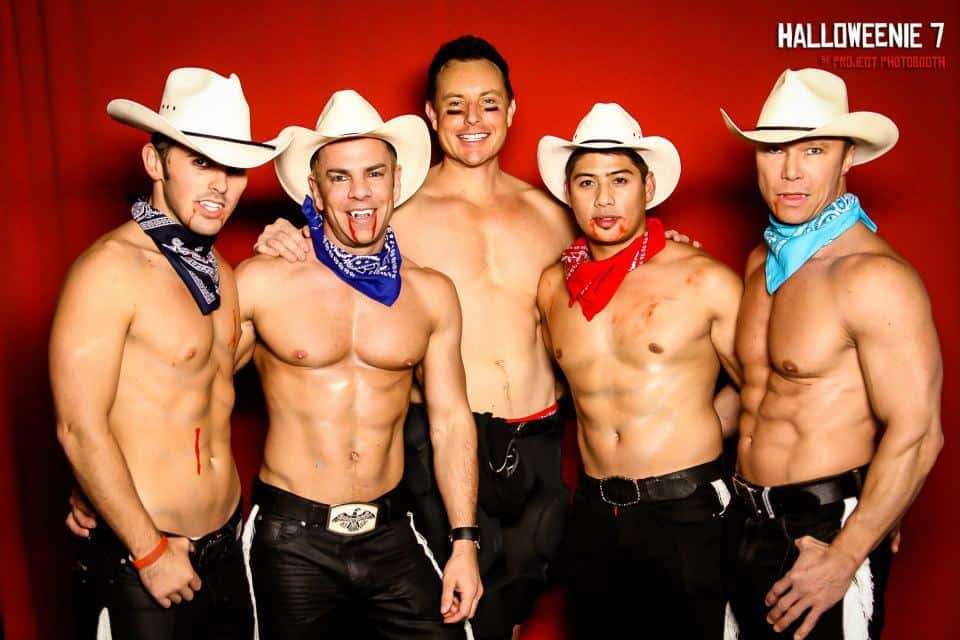 Just because you don't come from Texas, doesn't mean you can't rock a ten-gallon hat, jeans, and a giant belt buckle! It might be one of the easier costumes to pull off (not like that), so it might be nice to create a fun story about how you rode the trails all week to make it to the party. Or even make your cowboy a zombie that has been searching the plains for some brains.
BDSM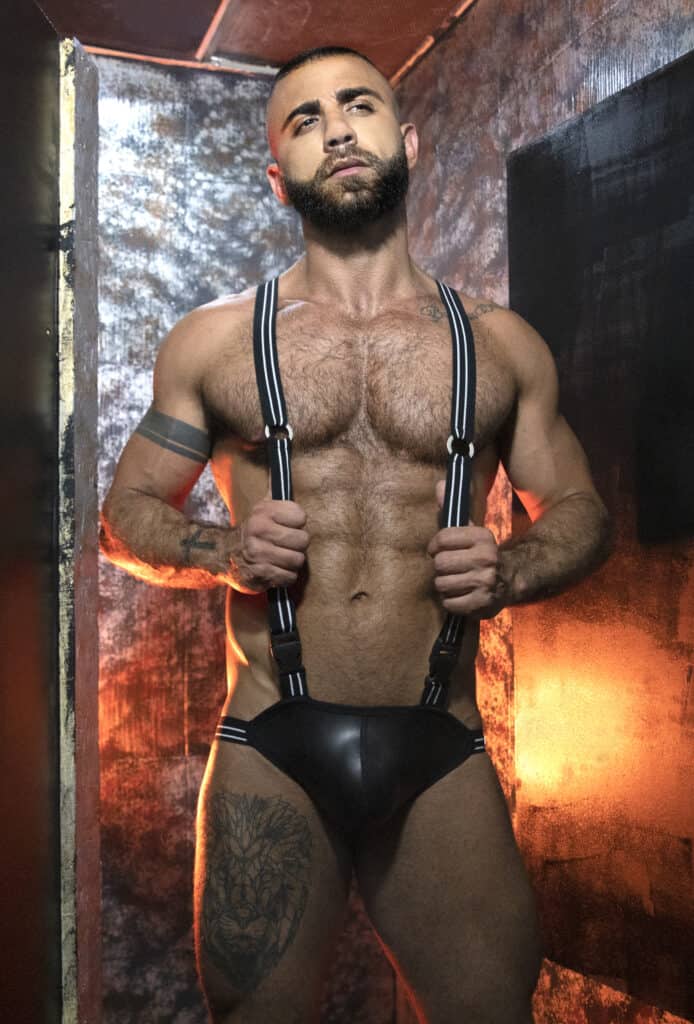 Ok. Ok. After you're done rolling your eyes, hear me out. This Halloween, shine a light on your fantasies in a BDSM costume or relive that trip you took to Berlin's Lab.Oratory. To complete the look, check out "Unchained" — the latest collection from gay-owned menswear designer, AD Fetish. This steamy line draws inspiration from the gay bathhouse scene and features crafted harnesses, singlets, and jocks.
International Spy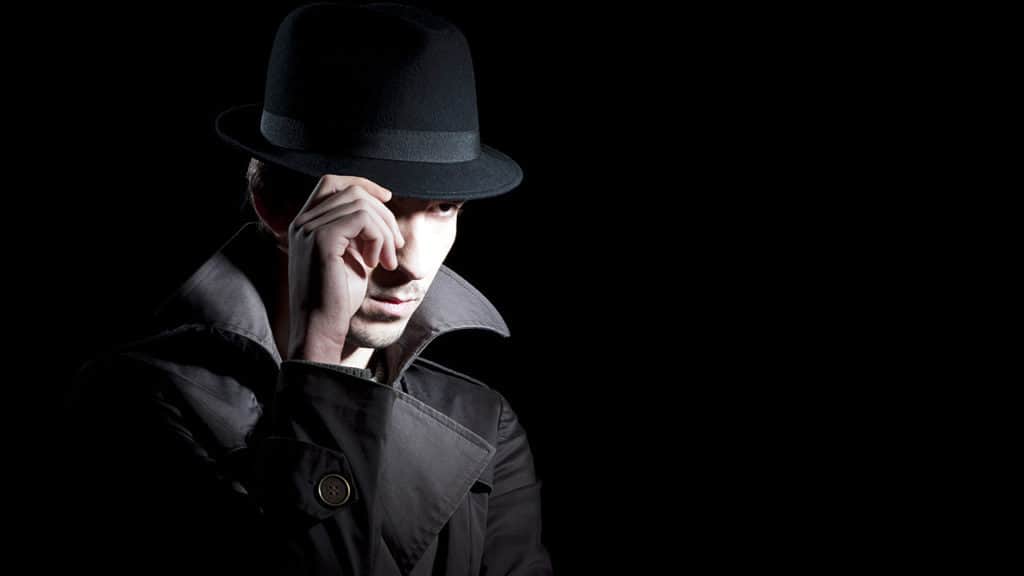 Have dark sunglasses? A long trench coat? Well, consider this Halloween complete since you can throw on a thick Russian accent along with these items and tell secrets and lies to get your next cocktail. It might be even more fun the change your nationality throughout the night to throw people off your track.
Customs Agent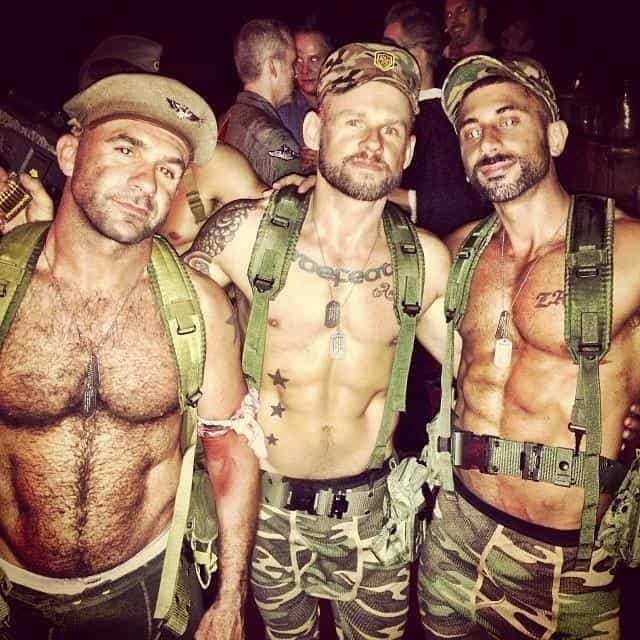 A common site in the arrivals hall of any international airport is the Customs Agent, essentially an army-style uniform with a few different patches. A fun twist on this costume idea is to use your own dog as part of your attire by draping a simple red blanket over their back with the word; CUSTOMS on both sides. Maybe your pooch will even sniff out a hottie for you.
Note: Some pieces of our 2022 Halloween costumes were provided by Addicted USA. Rest assured the views and opinions expressed in this post are 100% our own and we would never sacrifice our integrity for a sponsorship.