Editor's Note: This post was originally published in August 2013 and has been updated for accuracy and comprehensiveness.
Non-groundbreaking statement: Summer is a busy travel season. Work slows a bit for many people, and it's the perfect time to check that trip off your short-term bucket list. However, the stifling heat that takes over so many U.S. destinations can make some rethink their getaway timing. Never fear! You can enjoy even the alfresco aspects of your cool summer vacation. Here are 6 tips on city travel in the summer heat:

Rooftop Bars
Getting closer to the sun may sound counterproductive, but rooftop cocktails reign supreme as one of the most popular warm-weather activities. Whoever first thought, "I have a roof, and I need a drink. Eureka!" deserves a Nobel Peace Prize. While you're sipping your refreshing, seasonally appropriate drink (think mojito, Pimm's Cup, margarita), look around. That view is totally Instagram-worthy.
Our pick: Uproar Lounge & Restaurant in Washington, D.C. There's so much to love here: the friendly staff, the friendly guys, and the good jams. Yes, it's a little divey, but in all the right ways. For a swankier outing, hit P.O.V. Rooftop Lounge and Terrace at the W Hotel.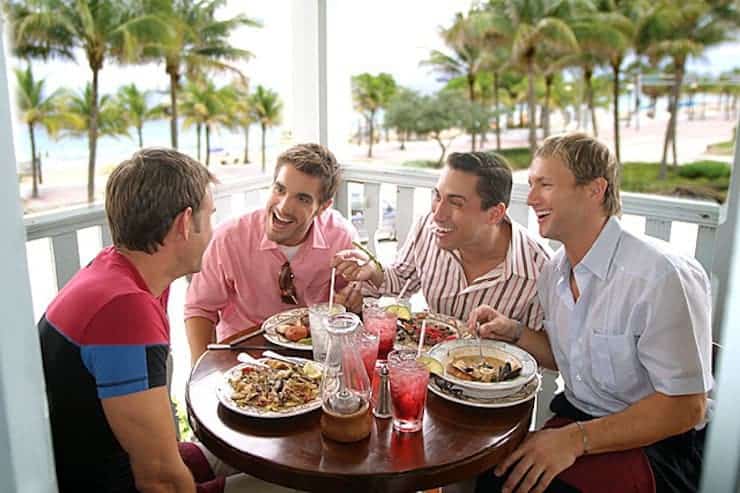 Alfresco Dining
Even if you can't get high up, indulge in outdoor eating on the ground level. Obviously, the later the dinner, the cooler the night. Paris and other European destinations have been taking their meals curbside for generations, and U.S. cities are catching on. Whether you're in a garden courtyard or perched on a pedestrian-heavy sidewalk, the fresh air transforms plain food into ah! cuisine.
Our pick: Chateau Marmont in Los Angeles. It's a legend for a reason.

Air-Conditioned Museums
Take breaks inside the city's museums, which typically keep the air conditioning pumping at full blast. Before you leave for your trip, try to find free or low-cost options near your planned activities so that you can pop inside as needed. And of course take time to stand in awe of the exhibits, as well as the chill.
Our pick: Museum of Contemporary Photography in Chicago. It's one of the only museums in the Midwest devoted exclusively to photography; they often exhibit work by gay artists. Best thing of all: It's free!

Dance Parties
Put that sweat to good use at a hot party. In cities all over the country, regular events invite the gays to get gayer on the dance floor. Some come with themes, happen in changing venues, take the fun outside or feature high-profile DJs. The better the party, the easier it is to forget the temp.
Our pick: Ty Tea at 3 Dollar Bill in Brooklyn. All tea, no shade!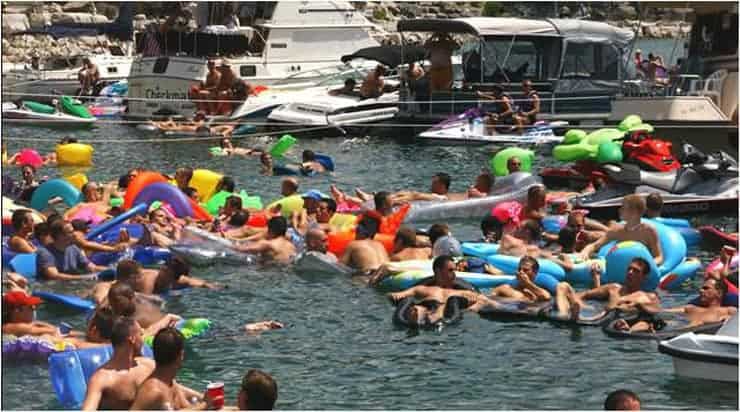 Jump In
Some cities are lucky enough to be situated on an accessible (read: swimmable) body of water. Visitors can get their metropolitan culture fix and then enjoy a much-needed cool-down in the H2O. Then it's back to your touring — so fresh and so clean.
Our pick: Hippie Hallow Park on Lake Travis in Austin is a great place to go when sunblock is the only thing you want between you and the sun.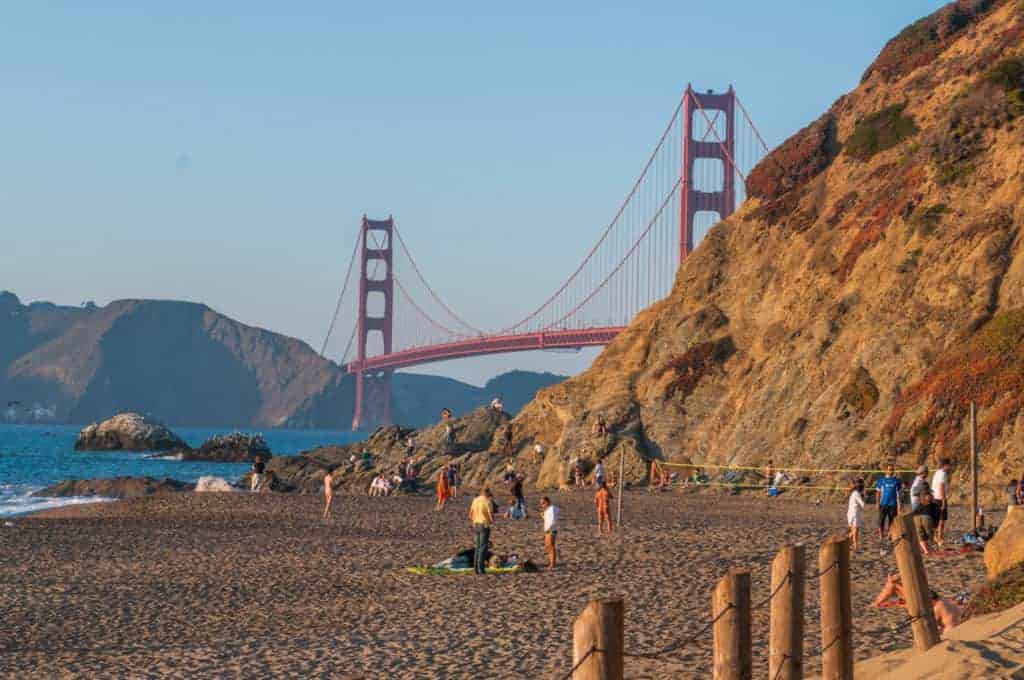 Go Cooler
If you really need a break from the heat, pack your layers and jump over to San Francisco, where highs are reaching mid- to upper-60s these days. Mark Twain (or someone equally shocked by the city's climate) once said, "The coldest winter I ever spent was a summer in San Francisco." #knowledgebomb
Photos by Flickr users Ted Eytan and Jbetac under creative commons