Break out the rainbow flags, it's Pride season!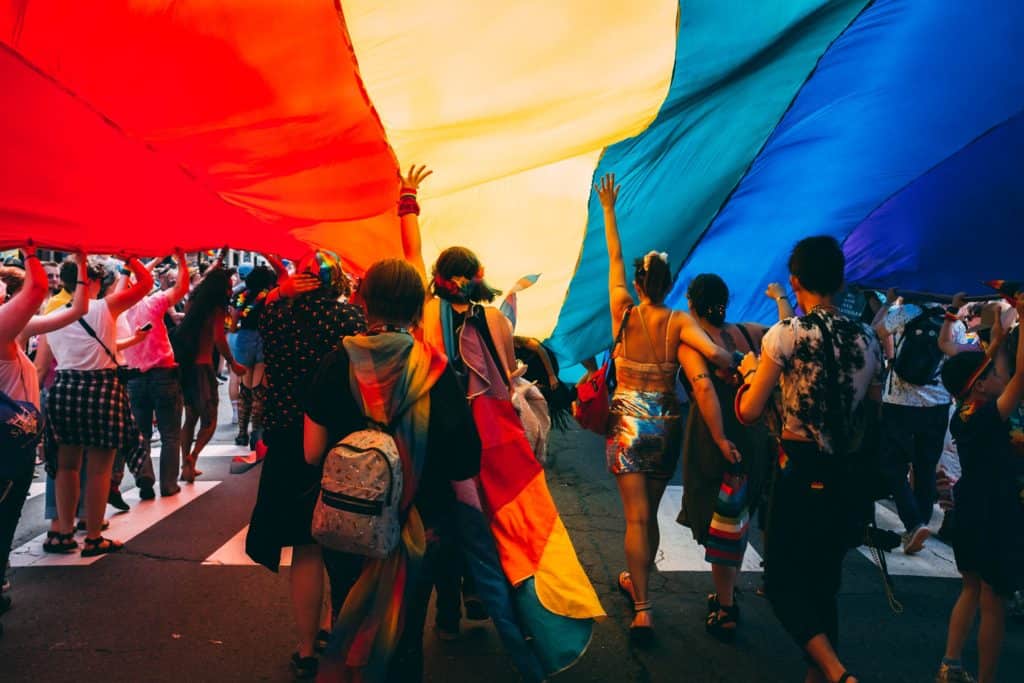 Pride celebrates our freedom and promotes equality in this great country (thank you, Stonewall rioters.) However, we cannot ignore that it's still rough for our community – especially our Trans brothers and sisters. There is a lot more to do, and we need to show up and proudly proclaim our rights and our life.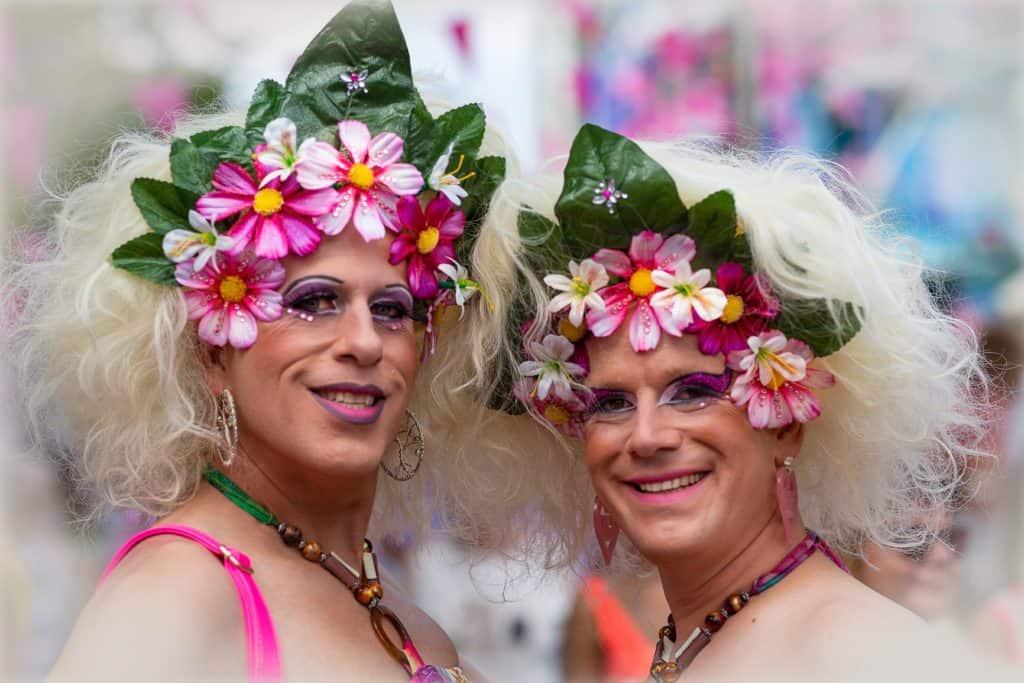 So, start researching your Pride getaway here. Then pack your bags, let your flag fly high and let everyone know: We're here! We're queer! And we won't give up until our whole community has equal rights!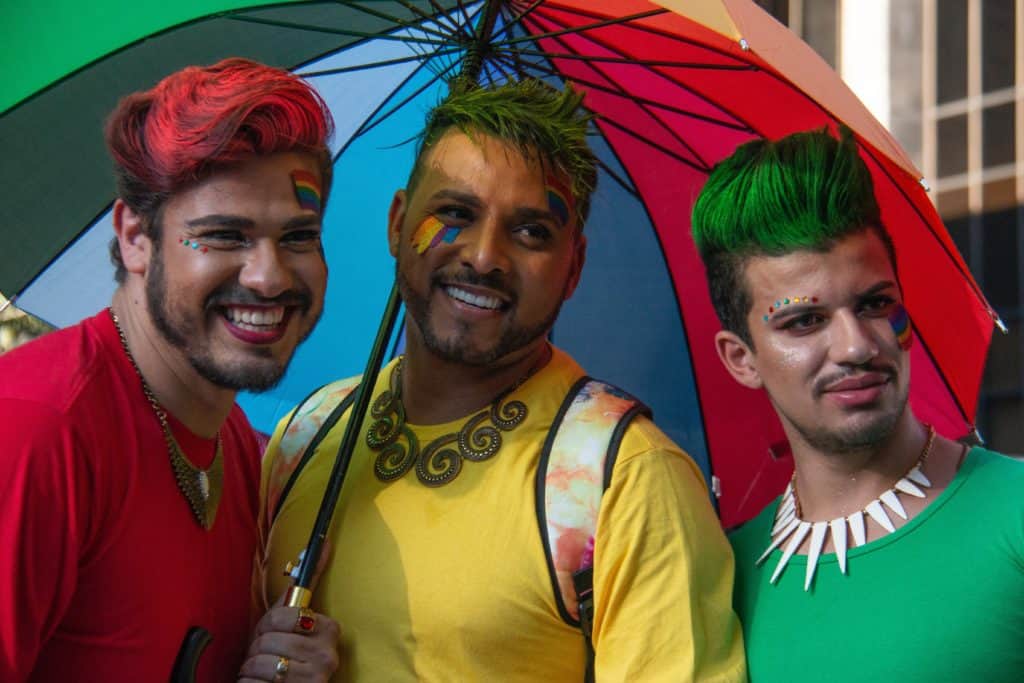 Pride Highlights:
Key West, FL – June 1-5
Key West Pride is part-vacation, part-celebration, and part-protest with this year's theme: "Don't say gay, SHOUT it!" — which is a direct protest against Florida's homophobic Republican-passed "Don't Say Gay" law.
Los Angeles, CA – June 11-12
As it does most things, this city puts its own distinct spin on Pride. And don't forget: LA is normally gayer than a bareback orgy with a drag-show accompaniment. So, expect Pride to up the ante.
Providence, RI (Rhode Island Pride) – June 18
The country's smallest state proves that size isn't everything. Sometimes it's the smaller cities that have the bigger Prides.
New York City, NY – June 25-26
I recognize that New York City is an obvious choice, but you really should experience Pride in a very gay city — one that gets even gayer at the end of June. This year promises it will not disappoint with thousands of people descending on Gotham.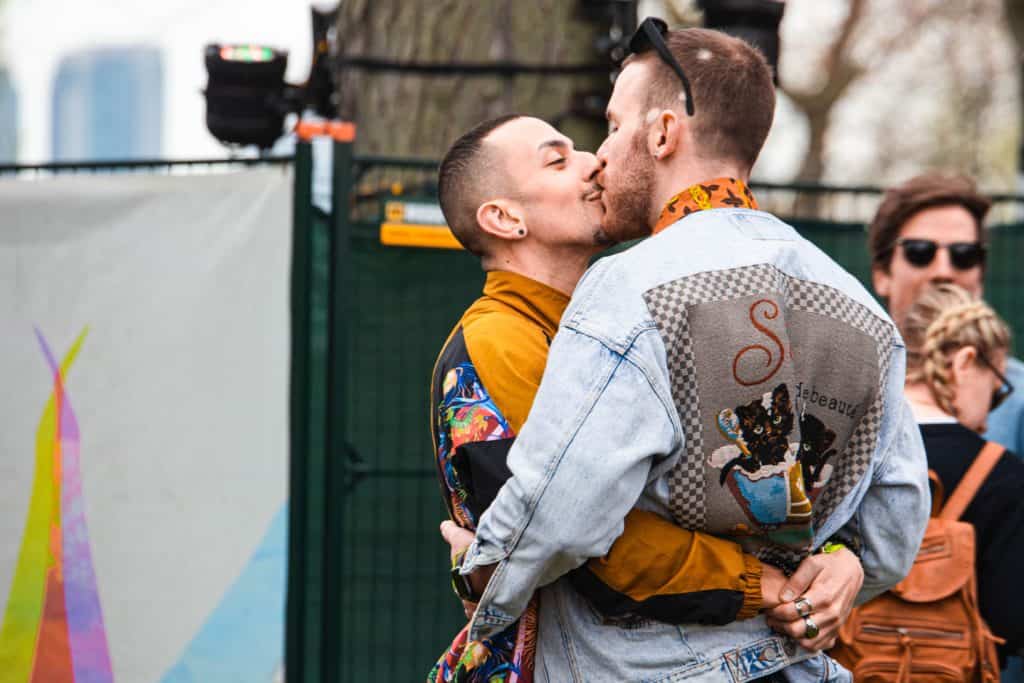 Pride All Over:
Quick tip: Some of the dates listed below are for the actual Pride parades, but LGBTQ+ events fill the calendar in the days and weeks before. These are listed by beginning date and not ranked in order of importance.
Memphis, TN – June 2-5
Milwaukee, WI – June 2-4
Pittsburgh, PA – June 2-5
Kalamazoo, MI – June 3-4
Naples, FL – June 3-5
Philadelphia, PA – June 3-5
Provincetown, MA – June 3-5
Rock Island, IL (Quad Cities) – June 3-4
Salt Lake City, UT – June 3-5
Santa Cruz, CA – June 3-5
West Hollywood, CA – June 3-5
Cedar Rapids, IA – June 4
Cleveland, OH – June 4
Dallas, TX – June 4-5
Dover, DE (Delaware Pride) – June 4
Olympia, WA – June 4
Santa Rosa, CA (Sonoma County) – June 4
Saugatuck-Douglas, MI – June 4
Seattle, WA – June 4
Venice, CA – June 4-5
Asbury Park, NJ – June 5
Buffalo, NY – June 5
Queens (New York City borough) – June 5
Boulder, CO – June 6-12
New Orleans, LA – June 9-12
Des Moines, IA – June 10-12
Kansas City, KS – June 10-12
Albuquerque, NM – June 11
Brooklyn (New York City borough) – June 11
Indianapolis, IN – June 11
Spokane, WA – June 11
Birmingham, AL – June 11-12
Detroit, MI – June 11-12
Mobile, AL – June 11
Mohave County, AZ – June 11-12
Sacramento, CA – June 11-12
Washington, D.C. – June 11-12
Albany, NY – June 12
Aurora, IL – June 12
Boston, MA (There is NO official 2022 Boston Pride celebration, but there is a queer block party) – June 12
Long Island, NY – June 12
Portland, OR – June 12-19
Omaha, NE – June 16
Bisbee, AZ – June 17-19
Columbus, OH – June 17-18
San Antonio, TX – June 17-26
Fayetteville, AR – June 18
Flagstaff, AZ – June 18
Louisville, KY (Kentucky Pride) – June 18
Portland, ME – June 18
Wilton Manors, FL – June 18
Baltimore, MD – June 22-26
Augusta, GA – June 24-25
Norfolk, VA – June 24-26
Oklahoma City, OK – June 24-26
Baton Rouge, LA – June 25
Bend, OR – June 25
Charleston, SC – June 25
Cincinnati, OH – June 25
Denver, CO – June 25-26
El Paso, TX – June 25
Harlem (New York City borough) – June 25
Houston, TX – June 25
Lexington, KY – June 25
Minneapolis, MN – June 25-26
Nashville, TN – June 25-26
Raleigh, NC – June 25
St. Louis, MO – June 25-26
St. Petersburg, FL – June 25
San Francisco, CA – June 25-26
Santa Ana, CA (Orange County) – June 25
Santa Fe, NM – June 25
Syracuse, NY – June 25
Chicago, IL – June 26

Post-June Pride:
You can wave your flags all year long thanks to events sprinkled throughout the calendar. Here are some notable Pride events after June:
Tacoma, WA – July 9
San Diego, CA – July 15-16
Rochester, NY – July 16
Colorado Springs, CO – July 23-24
Reno, NV – July 23
Eugene, OR – August 13
Austin, TX – August 20
Charlotte, NC – August 20-21
Akron, OH – August 27
San Jose, CA (Silicon Valley Pride) – August 27-28
Boise, ID – September 9-11
Oakland, CA – September 10-11
Louisville, KY – September 17
Burlington, VT (Vermont Pride) – September 18
Green Bay, WI – September 23-24
Richmond, VA – September 24
Topeka, KS – September 24
Wichita, KS – September 25
Tucson, AZ – September 30-October 2
Atlanta, GA – October 7-9
Las Vegas, NV – October 7
Orlando, FL – October 15
Phoenix, AZ – October 15-16
Savannah, GA – October 27-29
Palm Springs, CA – November 4-6
RELATED ARTICLES:
7 Life Hacks For Your Best Gay Pride Yet