Today is National Cheesesteak Day and there is no better place to celebrate than in the City of Brotherly Love. In Philadelphia, cheesesteaks are a civic icon, tourist draw and cultural obsession. Often imitated around the world, the cheesesteak is rarely duplicated outside of Philly. Here is a look at the top three known cheesesteak shops in the city: Pat's, Geno's and Jim's.
First, here's the lowdown on what's between the bread and how to properly order one.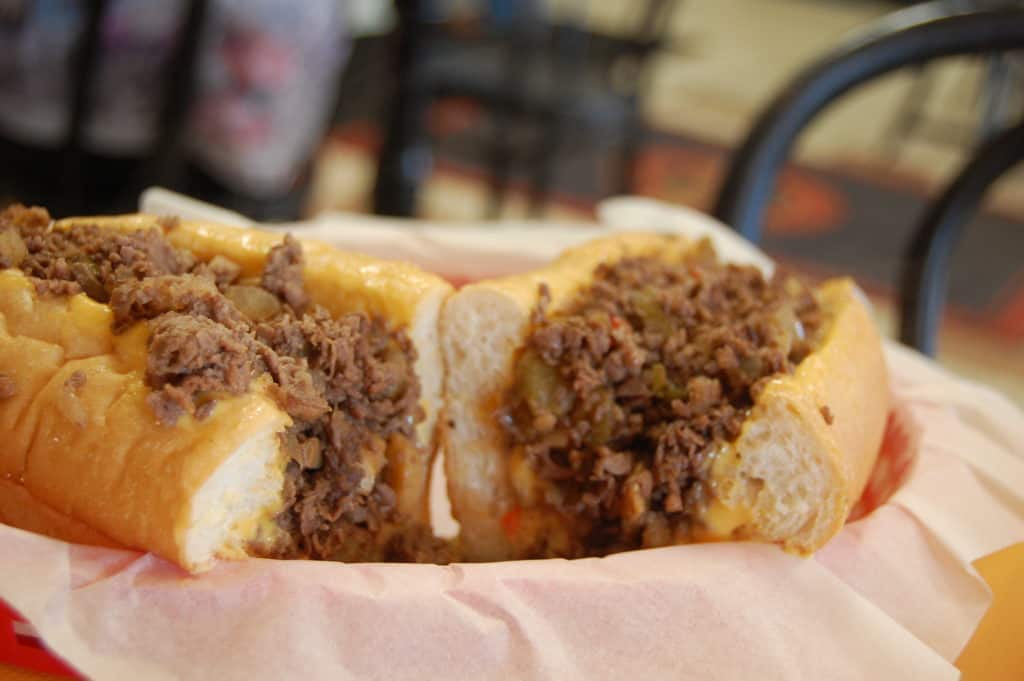 What Is A Cheesesteak
A cheesesteak—always one word!—consists of a long, crusty roll filled with thin-sliced, freshly sautéed ribeye beef and melted cheese. The art of cheesesteak preparation lies in the balance of flavors, textures and what is often referred to as the drip factor. For many fans, the definitive cheese of choice is Cheez Whiz®, but American and provolone are long-established accepted alternatives. Other common toppings include sautéed onions, ketchup and hot or sweet peppers.
How To Order A Cheesesteak
Ordering a cheesesteak is a simple yet specific process. First declaration to make: Cheese. One asks for "Whiz," or "provolone," or "American," just like that. Next up: onions. For yes, the request is "wit." For no, it's "widout." (So, for Cheez Whiz with onions, it's a "Whiz wit.") Additional toppings, if available, go by their regular names. Be forewarned: Lines are long, and patience is tested. It's wise to have your order and money ready to go.
Top 3 (Tourist) Places To Get A Cheesesteak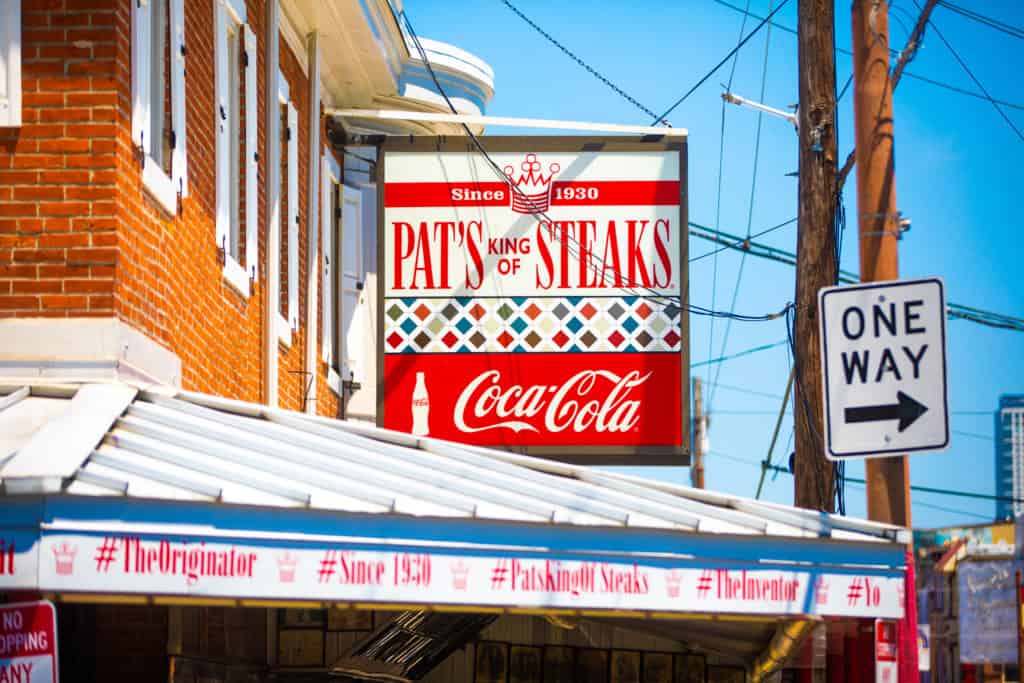 Pat's King of Steaks
The undisputed birthplace and home of the cheesesteak, Pat's King of Steaks is still owned and operated by the Olivieri family.
The cheesesteak: The first impression is something along the lines of "wow, that Whiz looks overwhelming." And you know what? It is. The overflowing cheese makes the sandwich very awkward and messy to eat.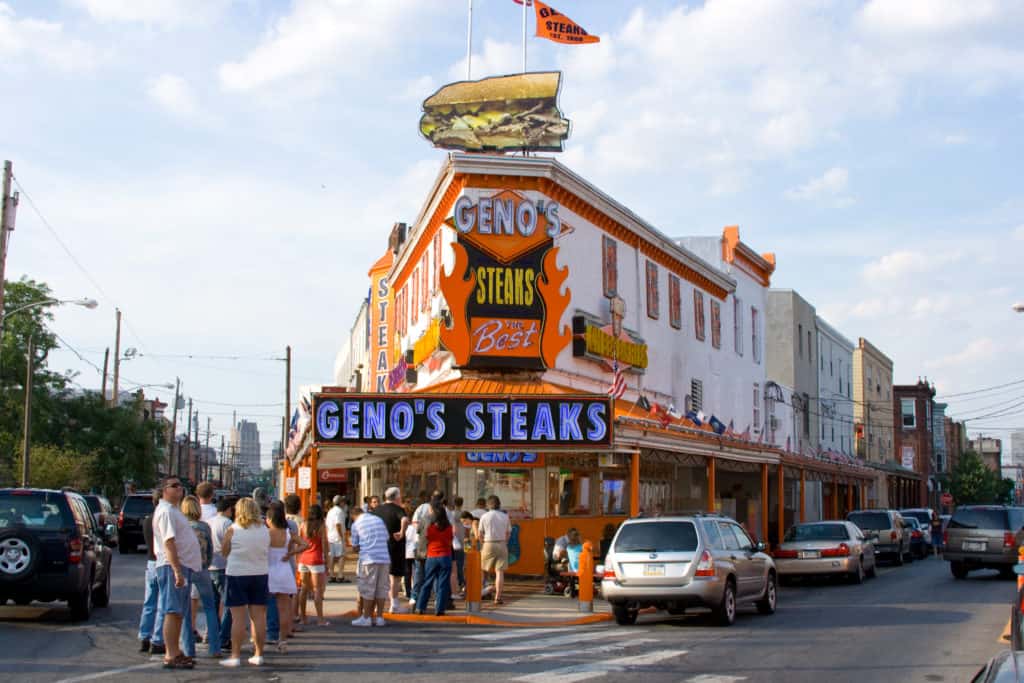 Geno's Steaks
Directly across the street from the oldest cheesesteak joint in town, Geno's is a formidable, fluorescent-lit competitor that's gone roll-for-roll with Pat's for more than a half-century. The owner, Geno, who took over from his father after he died suddenly of a heart attack in 2011, is openly gay.
The cheesesteak: The highest compliment we can pay this sandwich is that the bread is good. The Whiz amount is paltry with not enough steak filling your sandwich.
Photos by Flickr users Thomas Hawk, Chris Richards and Kent Wang used under creative commons