URGE Miami Festival will be back this Thanksgiving weekend, November 25-28, 2022, with thousands of gay men heading to South Beach. Produced by Luis Morera, Billy Kemp and Hilton Wolman, the event will be a massive three-night, four-day spectacular featuring a list of the world's most famous circuit DJs and performers including Alex Lo, Dan Slater, Edu Quintas, Enrico Meloni, Jerac, Joe Gauthreaux, Marvin Ayy, Mauro Mozart, Paulo Fragoso, Suri and Tom Stephan, with more to be announced.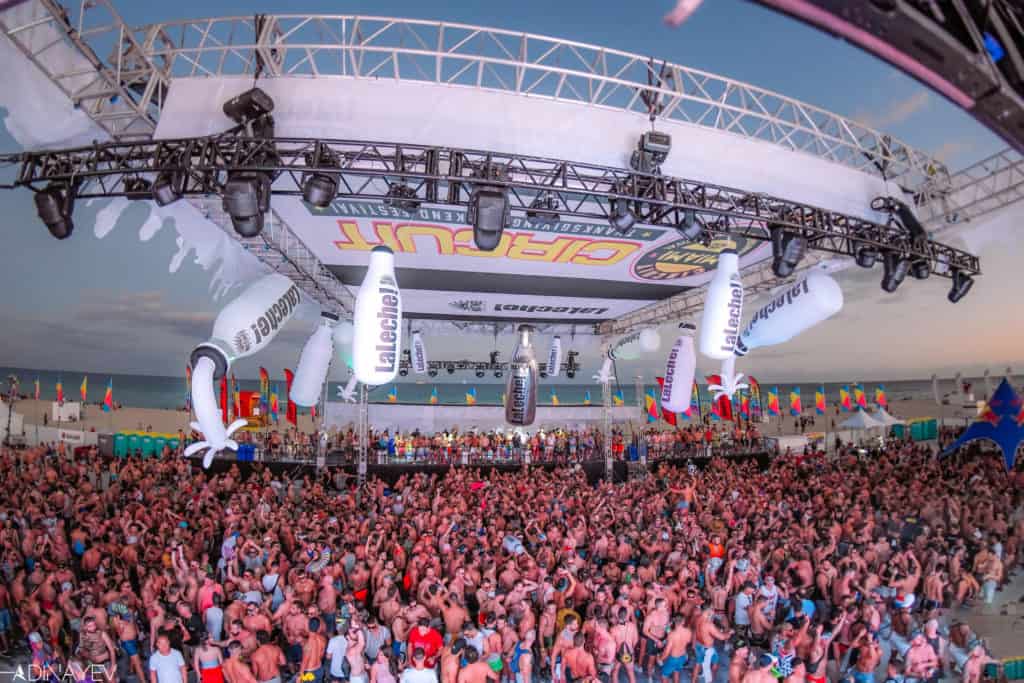 "After the massive success of last year's Thanksgiving festival, we are excited to do it all over again, bigger and better than ever before," says Hilton Wolman. "Circuit fans come from all over the world to experience one of America's biggest LGBTQ beach parties," continues Wolman, "we will not disappoint."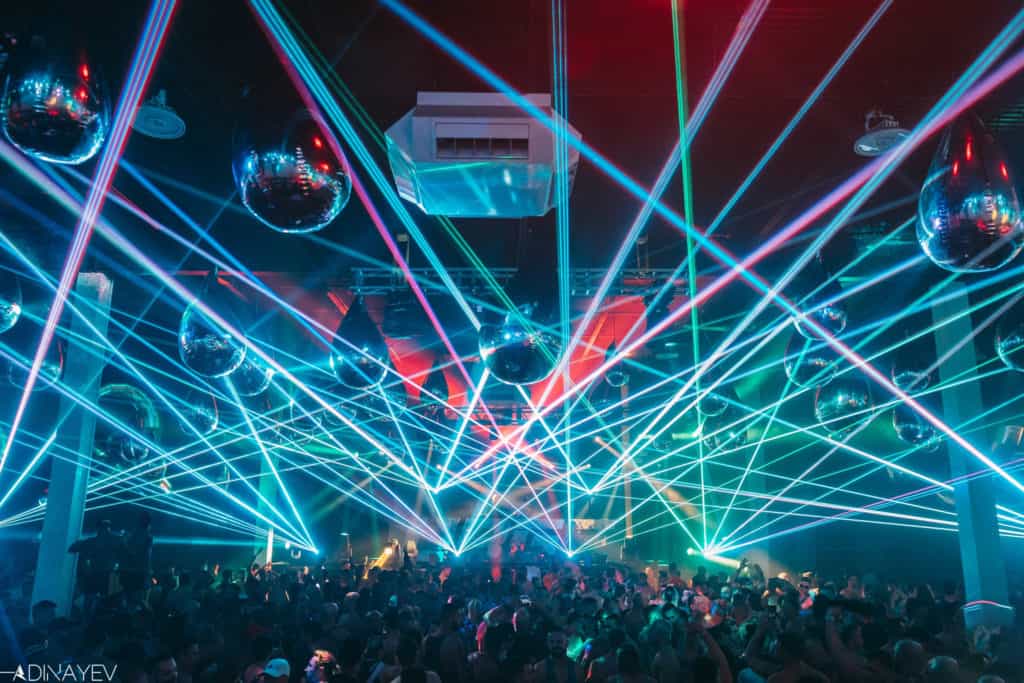 URGE Miami Festival kicks off Friday, November 25 when Barcelona's Matinee Group makes its triumphant return to Miami with Matinee Pervert XXL. DJ's Tom Stephan and Alex Lo will take over the decks at Miami's newest nightclub, M2 Nightclub, for their raunchiest production ever. The historic nightclub (formerly known as Paragon/Glam Slam/Level/Mansion and Icon) has been transformed with $10 million in upgrades to structure, sound and lighting. At 35,000 square feet, it will be the largest party ever thrown by URGE.
On Saturday, the Royal Palm South Beach pool party, presented by Eliad Cohen as part of the Papa World Tour, kicks off at 2pm.  DJs Dan Slater and Paulo Fragoso will raise the temps with their high energy beats, making extensive use of the incredible facilities offered by Royal Palm. Expect plenty of wet and wild, splish and splashy fun and gorgeous men in skimpy bikinis.
Saturday night's main event, URGE Warrior, will take place at one of Miami's premier film studios — home to some of the biggest blockbusters on HBO Max and Netflix. DJs Suri and Mauro Mozart will battle it out with incredible beats in a spectacular production.
On Sunday, the party heads to the beach where the festival takes over a large footprint east of the dunes on 12th Street. The sandblast begins at 2pm with DJ's Enrico Meloni (Italy) and Joe Gauthreaux (USA) dropping beats.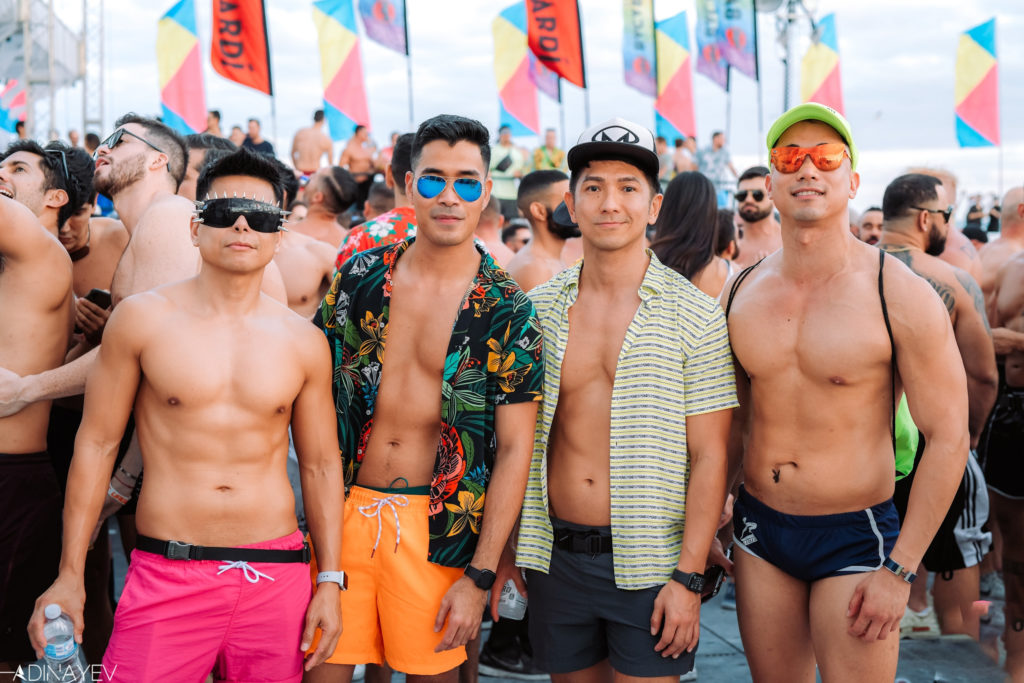 In addition to uniting festivals lovers with their favorite circuit DJs and performers, URGE Miami Festival is committed to supporting the local Miami economy. Producers are working to drive tourists into businesses by offering discounts on all sorts of merchandise from stores, restaurants, and gyms. "It's a beautiful exchange," says Morera. "We want to make sure that URGE Miami Festival is contributing directly to our beautiful city and that we are leaving a good and lasting impression." Additionally, URGE Miami Festival is scheduling a beach clean-up so that they leave the sands as clean as they were before the weekend parties. And as an added bonus: a portion of the proceeds from URGE Miami Festival will benefit Miami Beach Pride, a not-for-profit organization that works to unite members of the LGBTQ community by celebrating the unique spirit and culture of its people. Win-win!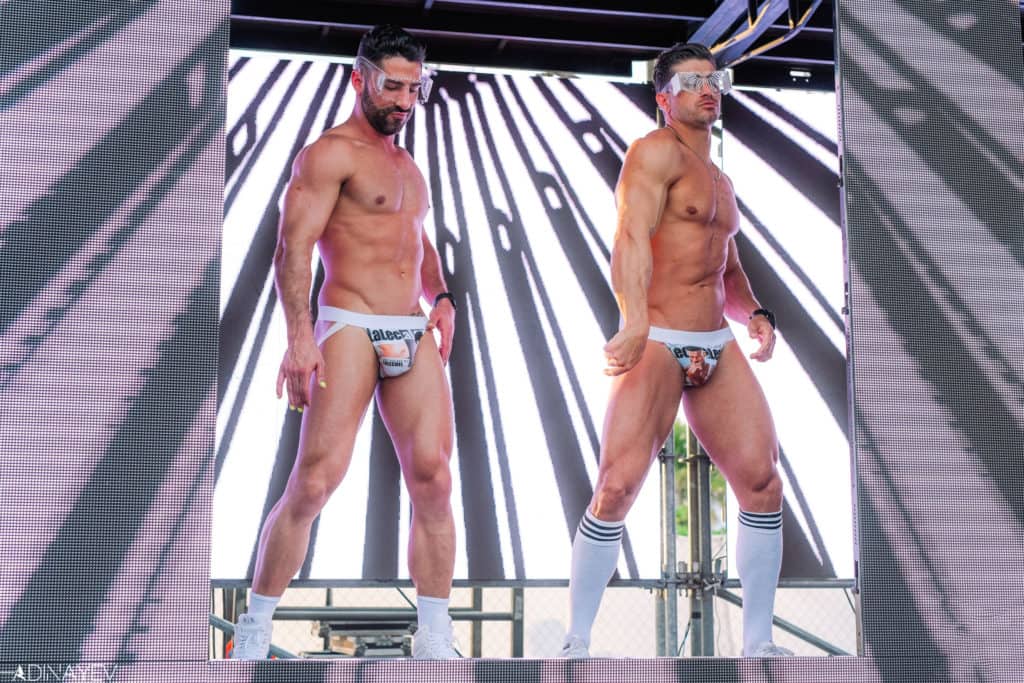 Tickets for URGE Miami Festival are available now on their website. GA and VIP tickets are available, as is the popular 24-hour pass that includes the Sunday Beach Party, Sunday night event and Monday morning after hours event.