If you want to celebrate Valentine's Day with a ring on your left finger, make like Ed Helms' Stu on The Hangover and head to Vegas. Here's your guide on how to elope in Sin City, but if you're looking to pull out a tooth, you're on your own.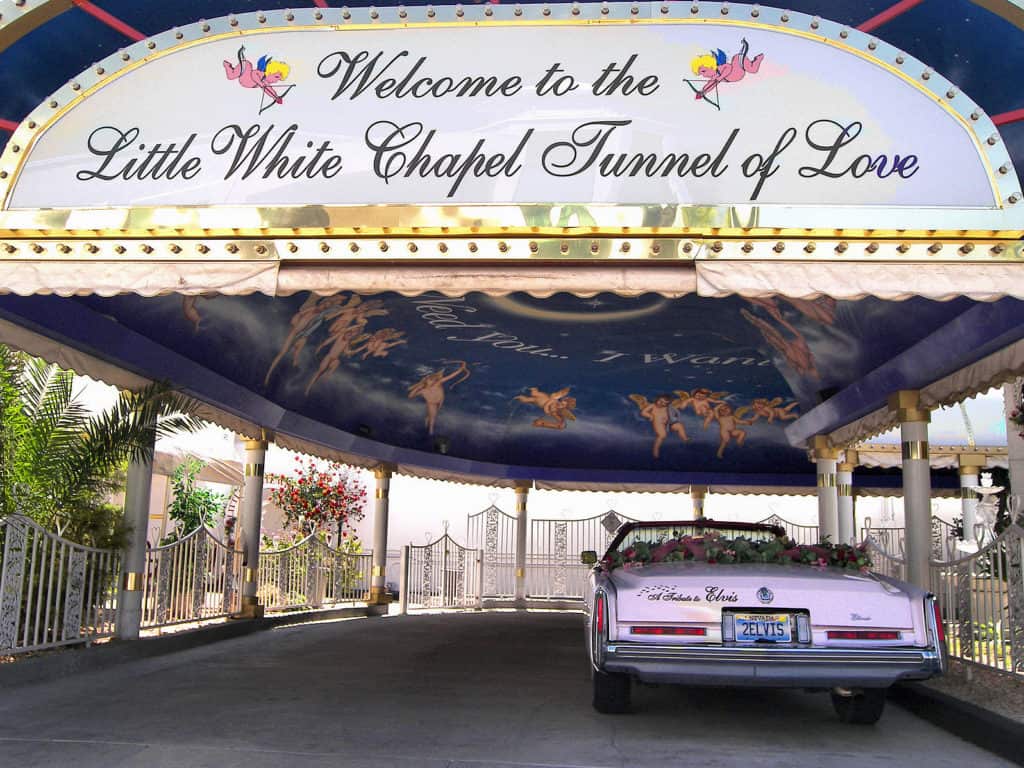 Obviously, Vegas is the capital of quickie weddings, with more than 100,000 couples saying "I do" there each year, according to the Las Vegas Convention & Visitors Authority. And the options are overwhelming.
You could do everything from a wedding-on-the-go at the Little White Wedding Chapel's Tunnel of Love drive-through window for as cheap as $50—though you have to supply your own car—to a slightly more upscale affair at the Wynn, where perks include a wedding consultant, a private limo ride from the airport to the courthouse for the license and use of the private wedding salon. Packages can be as high as $30,000, to ensure you won't be cheated from that overpriced wedding feel.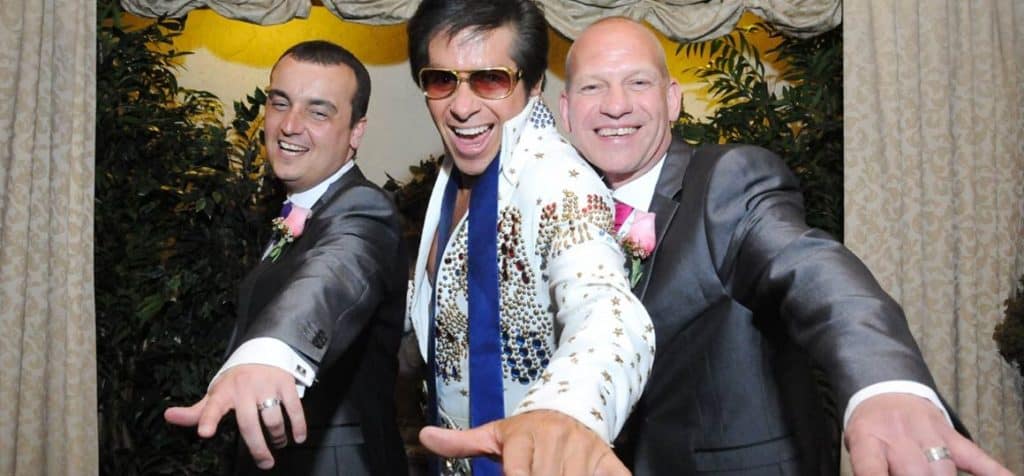 Of course, you could go all out queer and get married at the only gay-owned wedding chapel in Las Vegas, cleverly named the Gay Chapel of Las Vegas. They have been uniting same-sex couples from the day they opened over 15 years ago, but now they do it legally.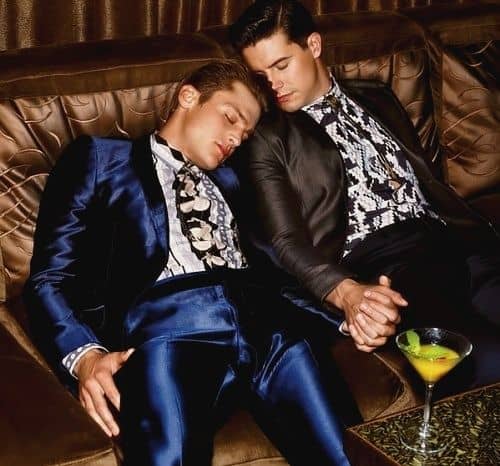 What makes Vegas the perfect place to elope is that to get a marriage license, you don't have to endure a waiting period, blood tests aren't required and you don't even have to be a U.S. resident (though you have to check with your home country to make sure your new marriage is legal over there). All you have to do is show proof that you're 18 or older and pony up the $77 licensing fee. The Clark County Marriage License Bureau accommodates last-minute declarations of love by being open 8 a.m. to midnight daily, including weekends and holidays. So you'll easily be able to get a license for your Valentine's wedding day.
The problem is, Valentine's Day is the most popular day to get hitched, according to the Las Vegas Convention & Visitors Authority. That means that your nuptials may not be so quick and you'll have to wait among the other drunken starry-eyed lovers looking to get married after midnight. If you can, try doing a little planning for your wedding by calling ahead and reserving your spot. Otherwise, there likely will be a wait for the ceremony.
Editor's Note: This post was originally published in January 2020 and has been updated for accuracy and comprehensiveness.