Editors note: COVID-19 is spreading rapidly throughout Utah. Moab and Grand County are currently at the maximum transmission level.
I think we can all agree, we need a break from the house.
Suggestion: A safe and fun winter road trip that doesn't throw caution to the pandemic winds.
The red rock playground known as Moab, Utah — including lush trails, waterways and snowy backdrops — offers great opportunities for responsible recreation. But few know this region's virtues in the quiet months of winter.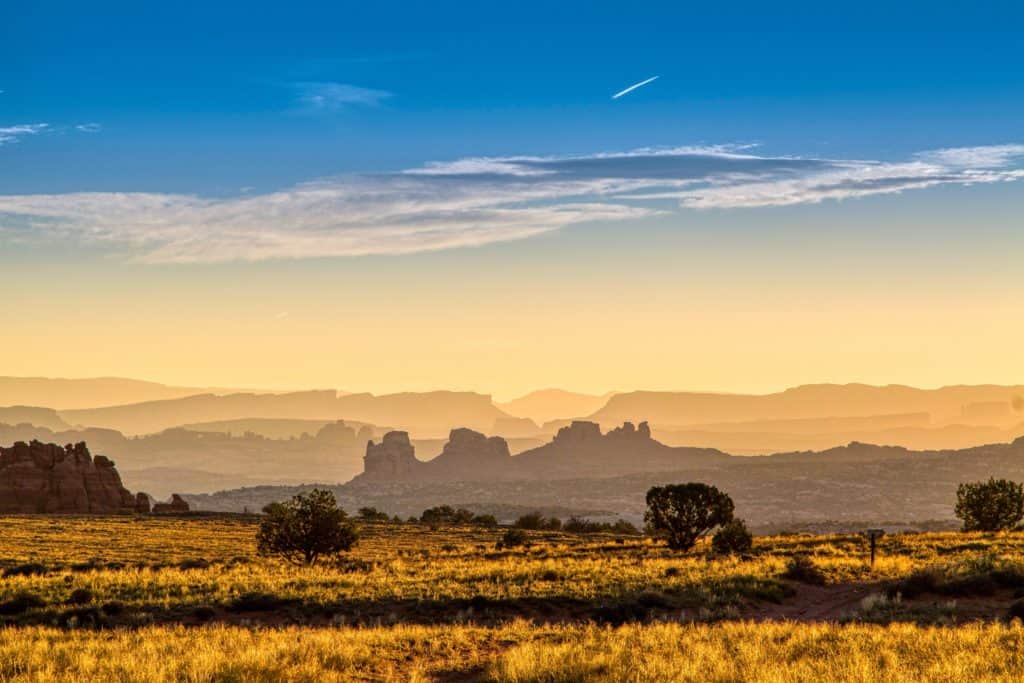 Immerse yourself in red rock by going for a winter hike. One favorite spot to explore is Dead Horse Point State Park where seven miles of trails connect eight overlooks along the rim. There isn't much elevation change along the route, and it provides stunning views of the Colorado River, La Sal Mountains and incredible scenery all around.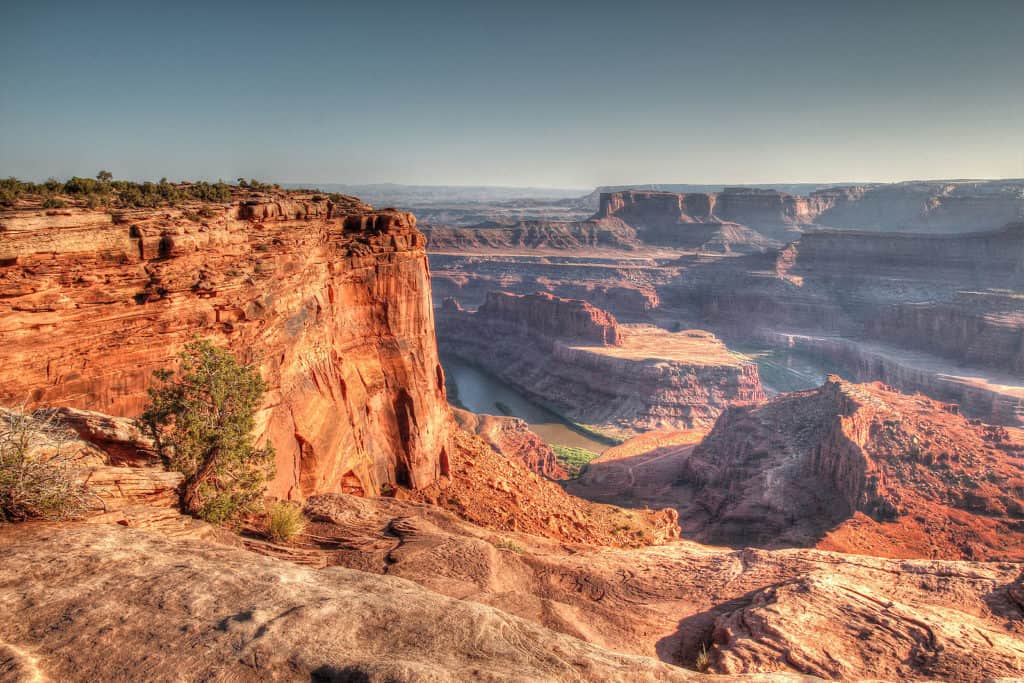 Canyonlands National Park's Island in the Sky district is just 45 minutes from Moab and it offers plenty of hiking opportunities. Take a hike on a relatively easy route along the mesa top or gear up and get ready for a challenging winter hike. With any winter hike, be prepared for winter conditions and consider traction devices for your boots if ice or snow may be present.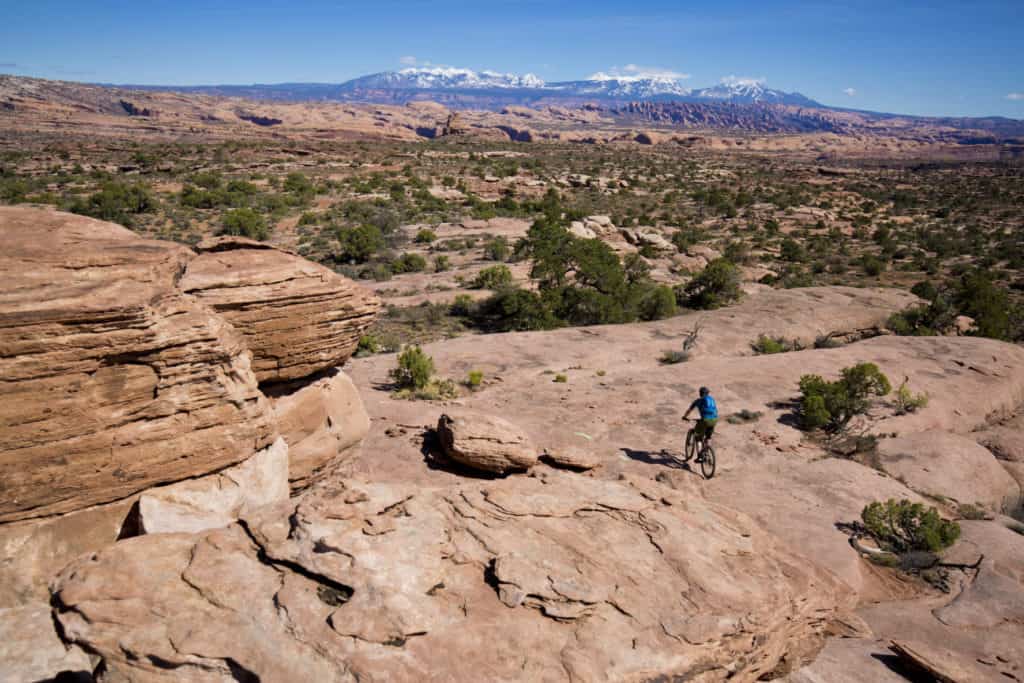 Winter is still mountain biking season in Moab, and the Amasa Back trail network is a fun winter option. Be aware of slippery patches on any winter ride, and make sure your bike is ready for the conditions you'll encounter. Stop by one of the local bike shops for recommendations and to make sure your bike is ready for the adventure ahead.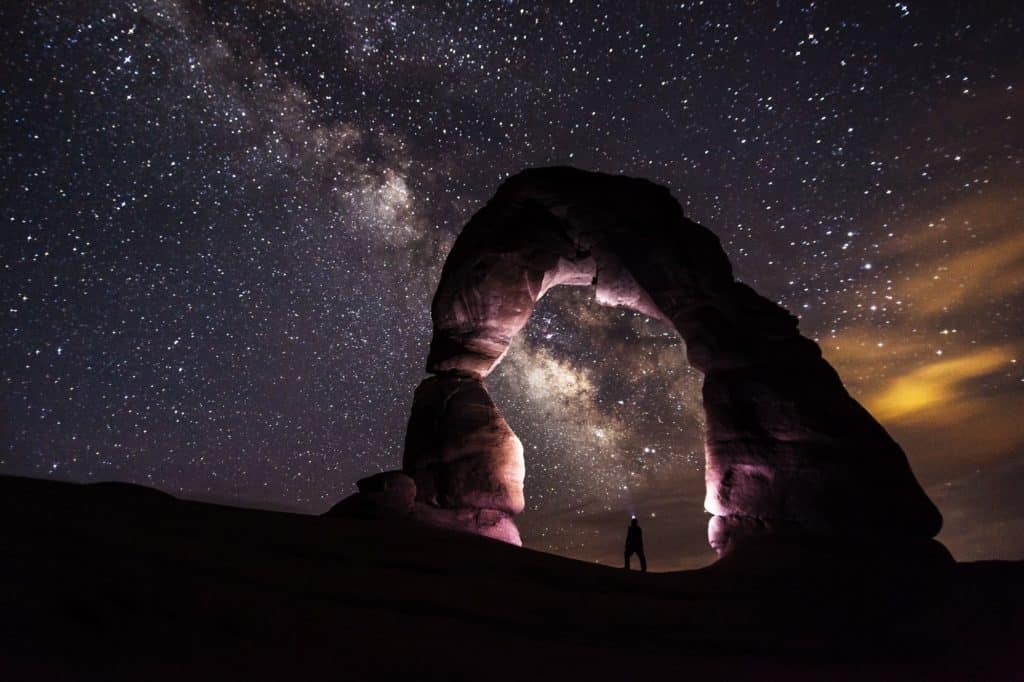 Located just outside city limits, Arches National Park is a must-see destination on any trip to Moab. Go for a scenic drive or hike and revel in fiery red rock arches — sometimes dusted with snow. Spend time hiking a wide variety of trails, from easier paths like the Nature Trail by the visitor center to more challenging routes like Balanced Rock, Double Arch, and beyond. Spend some time snapping stunning images of the park's array of arches and then come out at night for stargazing and celestial views.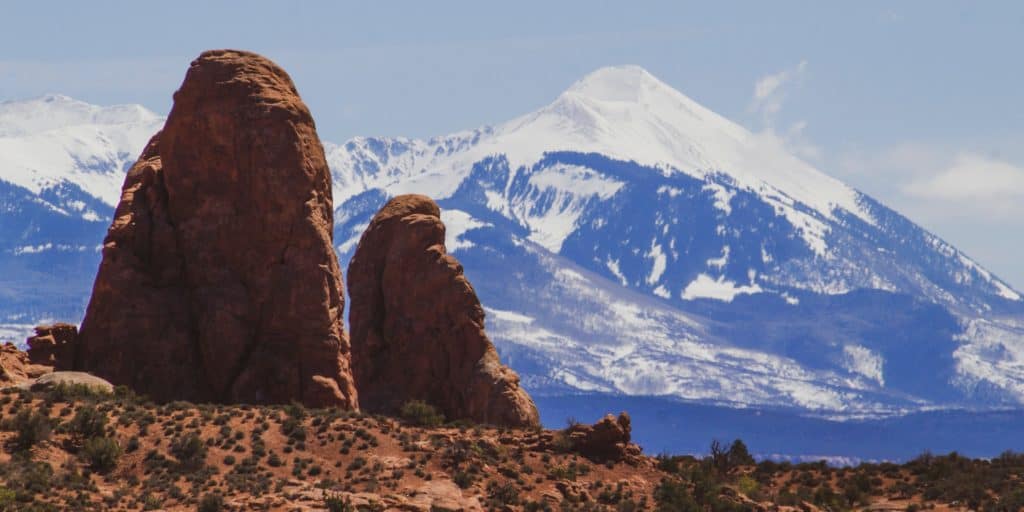 The La Sal Mountains provide Moab with a snowy backdrop and a fantastic winter playground. Plenty of winter adventures await, including cross-country skiing and snowshoeing. Enjoy everything from short part-day adventures to multi-day excursions like skiing between backcountry yurts. Be sure to check weather and road conditions as well as the avalanche forecast and pack everything you need for a winter adventure. Be aware you will need solid route-finding skills, especially if you venture off the main trails. You may need four-wheel drive or chains to reach some trailheads, and always be prepared for winter driving conditions.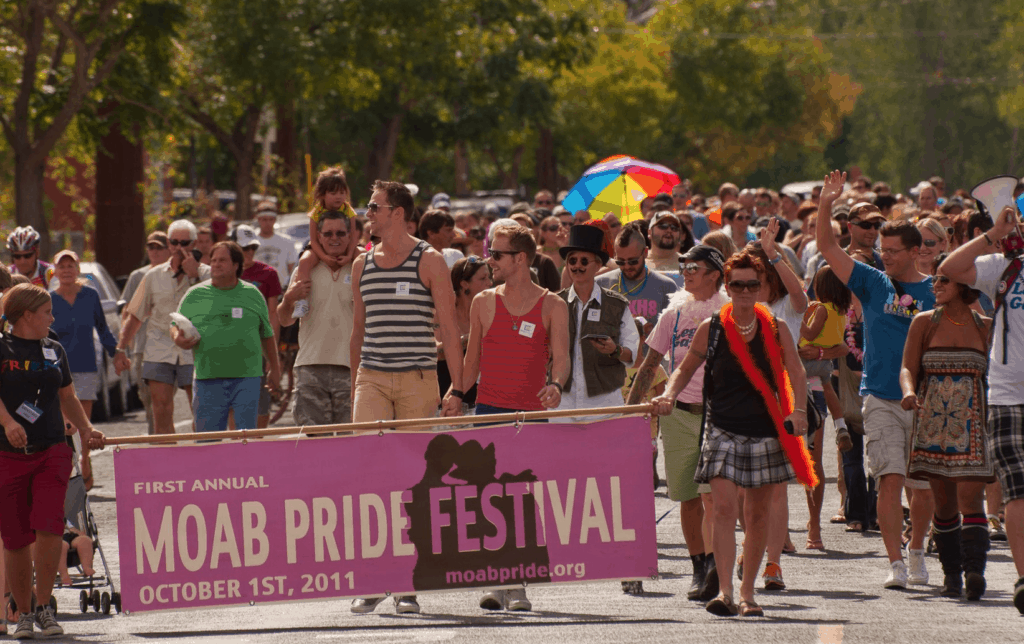 While there is no gay nightlife, the area is pretty gay friendly. And to help solidify Moab's gay bonafides, they do have a Pride festival (takes place in the fall), Gay Adventure Week (for the outdoors types and also in the fall) and there are tour companies that offer packages for LGBT travelers, from backpacking to bike tours.
Please note: Face coverings that completely cover the nose and mouth are now mandatory in Moab. They must be worn in public areas including indoor or outdoor space open to the public where consistent social distancing of at least 6 feet is not possible, reasonable or prudent. Free masks are available at the Moab Information Center, on the corner of Main and Center Streets, and at the national parks.
Pro tip: Check here for real-time road conditions across Utah and here for the latest on COVID-19 impacts on Moab.