Chicago: so nice, you'll think it's hitting on you
For a gay ol' time, follow the rainbow to the Midwest. In this part of the country, Chicago is "the city," but one that largely puts aside those big-city rules. In dating terms, Chi-Town doesn't wait two days to call you back after a date. Friendly and inviting, it's the city that forgot that big cities are supposed to have an attitude.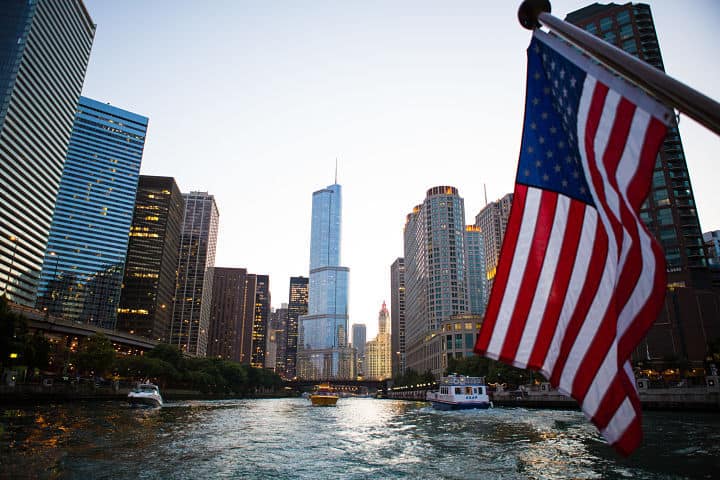 Architecture aficionados and novices keep their eyes facing upwards to take in the grandeur. For closer-to-the-ground fun, do your duty as a tourist and head to Millennium Park. Get out your camera because you're about to meet "The Bean" (which sounds like a horrible come on). Officially, the stunning sculpture is called Cloud Gate, but for reals, it looks like a big shiny bean. Try as they might, no queer can resist a reflective surface. There's lots more to see in and around the park, including the Art Institute of Chicago. Not just for art fags, this is an era-spanning collection that will even impress those who don't like museums.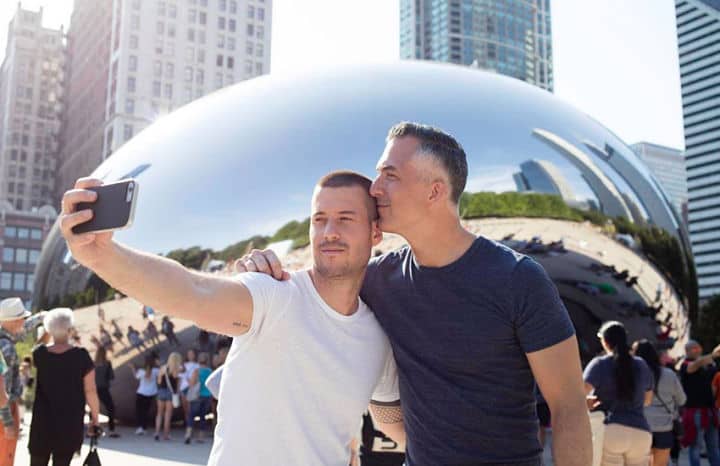 During nice weather, can you really pass up a day at the beach? Though technically landlocked, Lake Michigan does a great ocean impression. An astounding 29 beaches border the deep-blue lake. (29, that age a lot of us are holding onto like a life preserver.) North Avenue Beach is popular and fun, and for gay gay gay, you must hit Hollywood Beach (aka Kathy Osterman Beach). No sun? Walk along Michigan Avenue between the Chicago River and Oak Street. Called the "Magnificent Mile," this stretch is a shopper's dream and is actually more fabulous than magnificent. You're sure to work up an appetite, and luckily tons of great restaurants call Chicago home. Foodies, prepare yourself.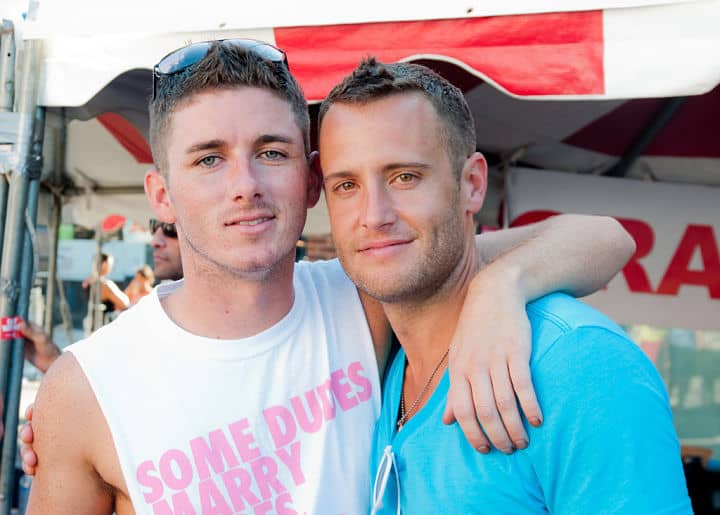 After you dine, it's time to get your gay on. Chicago's laid-back scene means people aren't hung up on style and status. The welcoming atmosphere makes it easy to just have fun. There are two gayborhoods: Boystown (East Lakeview) and Andersonville. You can guess that most of the gays sashay their way to the former. Lesbians have carved out a lovely home in Andersonville, and you'll find the area even more relaxed than Boystown. Most bars and clubs serve liquor until 2:00 a.m., with some serving until 4:00 a.m. (and all an hour later on Saturdays). The vibe is so relaxed—and the boys are so charming—you might find yourself staying out later than you intended.
Summer brings huge parties such as Pride in late June and August's Northalsted Market Days, Chicago's largest street festival. All this homo fun comes largely free of pretension. Attitude is no substitute for character (some of you need to read this again, and you know who you are), and Chicago has character for miles. Though its winters can be bitterly cold, the heart of Chicago always beats with a warmth you'll feel long after you've left.
Photos courtesy of the Illinois Office of Tourism and by Adam Alexander Photography for Choose Chicago and by flickr users Matthew Smith and MV Jantzen used under the Creative Commons Attribution license