Los Angeles: stars and cars, scenes and queens
Nowhere does scenes better than Los Angeles. It's a place so unique that it produces either intense devotion, or overwhelming loathing. In this land of great expectations and even greater tans, everyone is waiting. Waiting in traffic, waiting in line, waiting for their big break. What also awaits is the possibility of something amazing right around the corner. Anything can happen—you just need to be in the right place at the right time.
Dorothy Parker famously said, "Los Angeles is 72 suburbs in search of a city." It's true that the area comprises a bunch of smaller cities that seem to blend into one another. Adding to the confusing is the fact that Los Angeles is a city, a county, and a metropolitan area. Keep in mind that the sprawl of L.A. means you have to drive or be driven around. Your Hollywood Walk of Shame likely will require wheels, and taxis aren't cheap.
No matter where you are, it's really about what's going on there. Let's start with the big girl: West Hollywood. WeHo is gayer than a bareback orgy with a drag-show accompaniment. Straight people have been known to stay too long and lose their heterosexuality all together. During the day, you can shop, eat, or just work on being fierce and fabulous by the pool, and an amazing array of bars and clubs keep nighttime revelers busy. Beautiful people are everywhere, but it can be hard to penetrate the local clichés. In WeHo, it's mostly about being seen, so dress up and apply lots of social lubricant. You'll pop that L.A. cherry.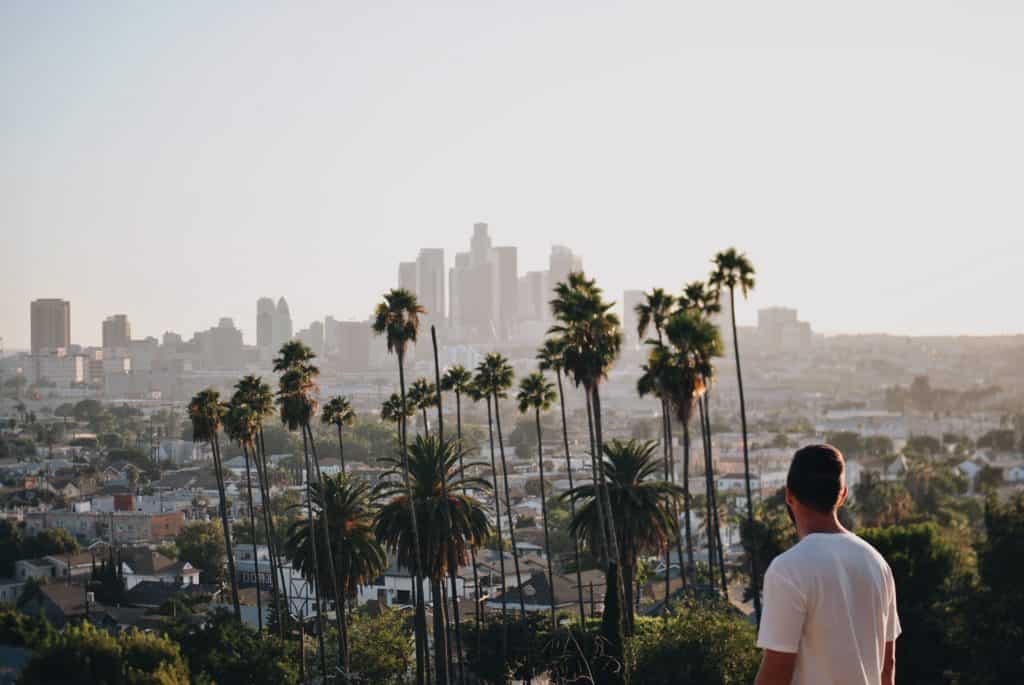 For a more relaxed atmosphere, Silver Lake is more funky and home to artsy gays and lesbians. The restaurants, bars, and clubs here tend to be less "L.A.," and the neighborhood is more popular with Latinos and Latinas. Of course there are gays everywhere. So hit up the other places like Downtown, Hollywood, Beverly Hills, and Westwood as you're doing your sightseeing. Maybe you'll catch one of those in-the-closet movie stars.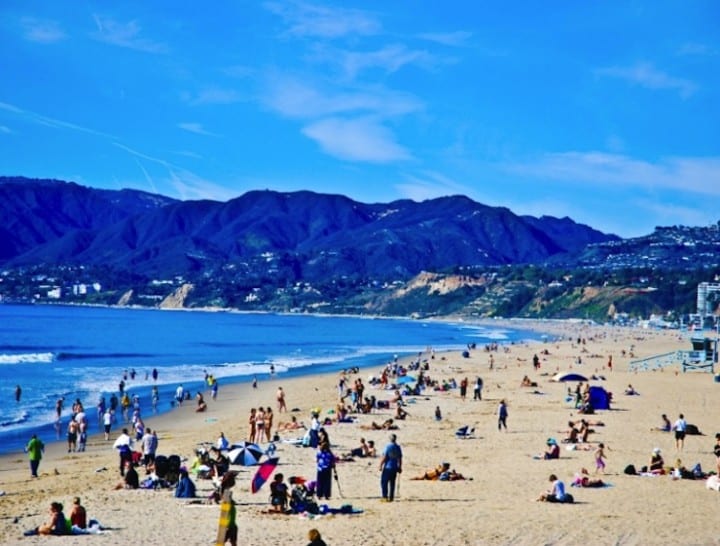 Speaking of cruising, Will Rogers Beach (a.k.a. Ginger Rogers Beach) between Malibu and Santa Monica is the unofficial gay beach and a great place to play volleyball (or better yet, watch others play). Santa Monica has a cute, trendy beach town vibe that may feel a bit more welcoming than other areas. Wherever you are, you'll end up having to drive somewhere else. So stay in a neighborhood that suits you most, and worry about the driving (and traffic) later.
There's never a shortage of things (or people) to do in Los Angeles. When you come, embrace the L.A. lifestyle. Go with the make believe and live the life of the rich and famous as long as your wallet will allow. Who knows—if you play the part well enough, maybe you'll get discovered. Most likely, you'll discover you love L.A.
Photos courtesy of Discover LA and Visit West Hollywood, and Joel Mott on Unsplashed and flickr user Kenny Muz used under the Creative Commons Attribution license