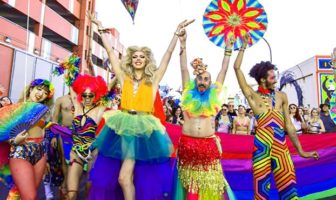 Life Is Beautiful Music & Art Festival is an annual open air music, culinary, art, and learning festival held in Downtown Las Vegas. It is one of the biggest festivals…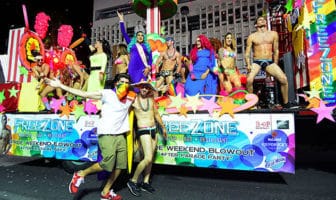 If Las Vegas knows how to do anything, it's putting on a spectacle. Don't worry about the heat; their parade happens at night.
RiSE Festival Las Vegas is the largest lantern release in the world and takes place in the Mojave Desert, about 25 miles outside of Las Vegas. The festival attracts thousands…
Tired of seeing baby pictures from friends of friends on your Facebook wall, then "like" us and get inspiring/interesting/crazy/jealousy-inducing photos, stories and tips to inspire a trip.
Something went wrong with the twitter. Please check your credentials and twitter username in the twitter settings.
If you can't wait to get our next update, make sure you follow us on Twitter for the latest tips, news and deals to make your vacation as gay as you are. And let's be honest, that's pretty darn gay.