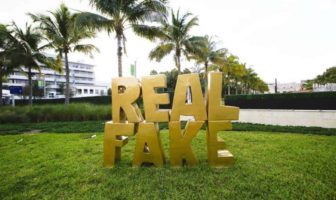 Like pretty much everything else in the city, Art Basel Miami Beach is loud, proud, overpriced and decked out in white. Still, it's one of the top parties on the…
Tired of seeing baby pictures from friends of friends on your Facebook wall, then "like" us and get inspiring/interesting/crazy/jealousy-inducing photos, stories and tips to inspire a trip.
@Rickyismsss
: On this
#WorldAIDSDay
remember: stop using words like "clean" and "dirty" when referring to someone's HIV status as it perpetuates the stigma that people living with HIV are somehow inherently lesser, impure, and immoral. Break the stigma. Undetectable = Untransmittable. Act up!
@fagabond
If you can't wait to get our next update, make sure you follow us on Twitter for the latest tips, news and deals to make your vacation as gay as you are. And let's be honest, that's pretty darn gay.