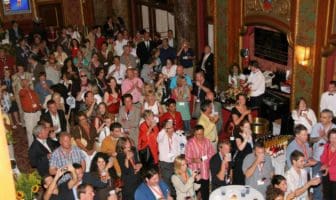 In its 23rd year, the Providence LGBTQ Film Festival brings filmgoers a diverse sampling of over 40 international and domestic films made by and for members of the LGBTQ community….
Tired of seeing baby pictures from friends of friends on your Facebook wall, then "like" us and get inspiring/interesting/crazy/jealousy-inducing photos, stories and tips to inspire a trip.
If you can't wait to get our next update, make sure you follow us on Twitter for the latest tips, news and deals to make your vacation as gay as you are. And let's be honest, that's pretty darn gay.