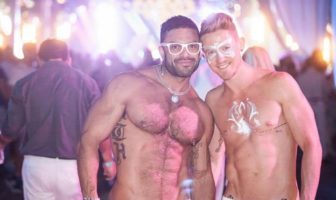 With the passing of Labor Day comes the end of the official wearing-of-white months. Traditionally, the white pants season lasts from the unofficial start of summer, Memorial Day Weekend, when the gays take...
Ohh girl, we do love to travel. Make sure to follow us on Instagram to check out our latest jaunt. And be sure to tag #fagabond on your own instagram-worthy pics.

Tired of seeing baby pictures from friends of friends on your Facebook wall, then "like" us and get inspiring/interesting/crazy/jealousy-inducing photos, stories and tips to inspire a trip.
If you can't wait to get our next update, make sure you follow us on Twitter for the latest tips, news and deals to make your vacation as gay as you are. And let's be honest, that's pretty darn gay.