New Orleans' biggest LGBT event of the year takes over Labor Day Weekend, August 29 through September 2. This year marks 48th annual celebration with a delicious theme: "Fruit Salad: Come Toss A Good Time." The official "colors" are polka dots and pinstripes and the city, state and its loyal visitors will do what they do best: celebrate.
Here are 10 things to know and do for Southern Decadence 2019 in New Orleans.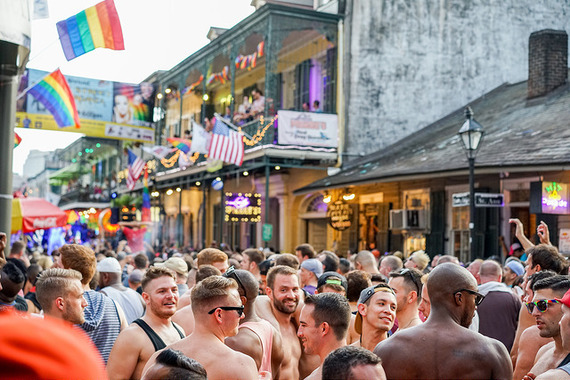 Bourbon Street Scene (photo by Paul Broussard)
1.
Come one, come all.
Southern Decadence is known for welcoming leather lovers and bears, but they aren't the only types of people you'll see. All ages, genders, races and orientations come to party.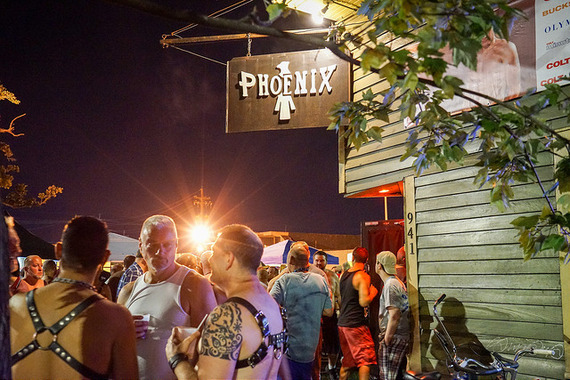 Phoenix Block Party (photo by Paul Broussard)
2. Play inside and out at the Phoenix. Get your fill of food and beer at the Phoenix Block Party, and then head inside for the leather shop and maze adventure.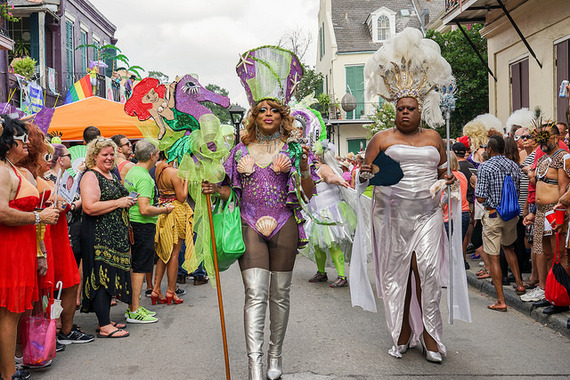 Southern Decadence Parade (photo by Paul Broussard)
3. Get your parade on. The signature Sunday street party weaves through the French Quarter and features colorful and fantastical costumes, entertaining drag queens, lots of leather and, yes, beads.
4. There's no place like Oz. If you're in the mood for huge parties, hot DJs, entertainment and many, many bodies then head to Oz, in the heart of the French Quarter.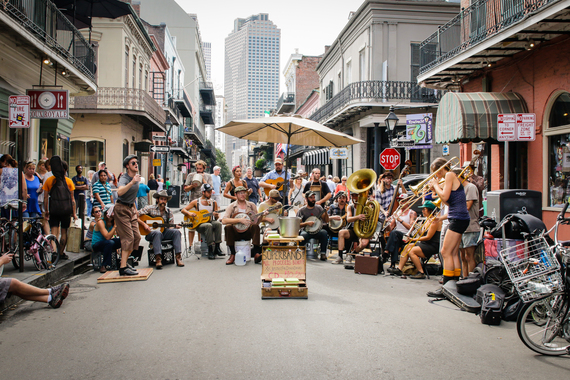 Street Musicians (photo by Rebecca Ratliff)
5. Head outside for the Bourbon Street Extravaganza. Take in the talent on the stage — Well Strung, Zoe Badwi, Jeanie Tracy and Rowetta — and on the street.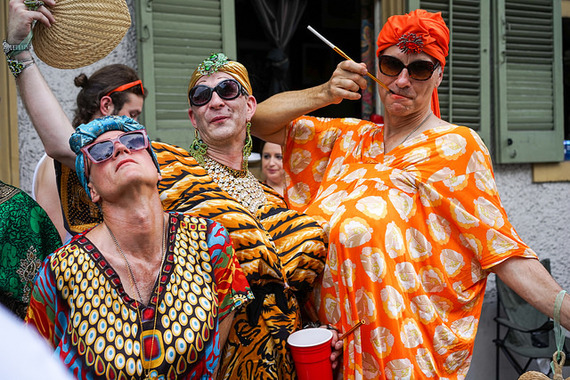 Drinking in the French Quarter (photo by Paul Broussard)
6. Enjoy your open containers. Unlike most American cities, drinking in public is legal. So none of that "let me finish this drink and then we'll go" business.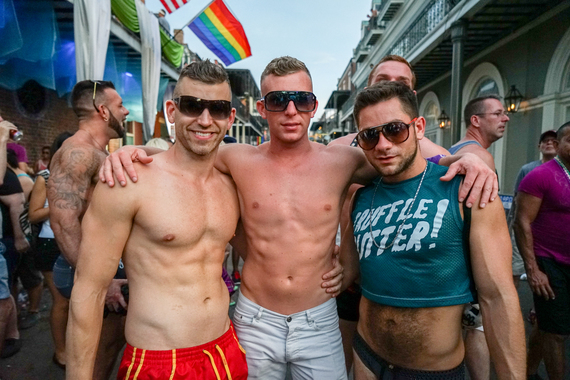 Bourbon Street (photo by Paul Broussard)
7. Shirts are optional. For everyone.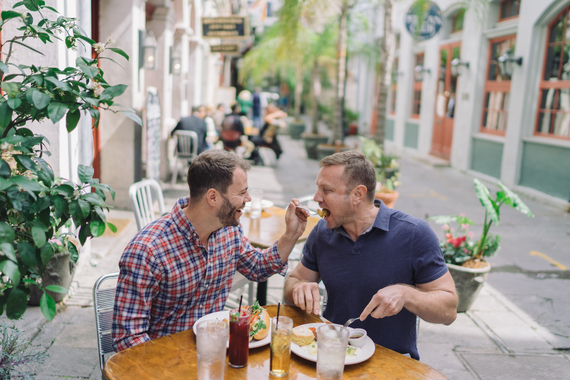 Sunday Brunch (photo by Paul Broussard)
8. Do brunch. Southern cooking + brunch = #yaaasss. There's no shortage of spots to try: Sylvain for tempting food and cocktails right in the Quarter, Willa Jean for hearty dishes and coffee cocktails, Compère Lapin for $30 bottomless Pimms Cups, your pick of vendors at Instagram-worthy St. Roch Market and Café Du Monde, of course.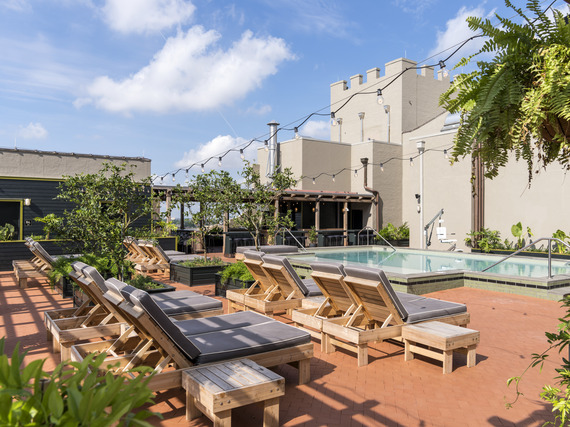 Ace Hotel Rooftop Pool (photo by Fran Parente)
9. Make it a vacation. Southern Decadence takes place over the long Labor Day weekend. Take a few extra days to make it a real vacation. Check out the official hotel for Decadence, Bourbon Orleans Hotel or the sleek yet intimate jewel in the French Quarter, Hotel Le Marais.

Brass Band (photo by Rebecca Ratliff)
10. Laissez les bons temps rouler. "Let the good times roll."