New Orleans doesn't just have personality, it IS a personality. It's like that friend we all have who is always the life of the party, constantly throwing surprises your way and keeping you on your toes! And this weekend that friend is going to get Wicked, Wild, and Wet for Southern Decadence — New Orleans' biggest LGBTQ event of the year.
Recently, we wrote "10 Things You Have to Do During Southern Decadence in New Orleans." However, there are certain things you must keep in mind while visiting the Big Easy. These are the things that most travel guides don't tell you about, but you end up learning them the hard way. So, here are seven things that you shouldn't do while visiting New Orleans for Southern Decadence.
Don't disrespect the locals' way of life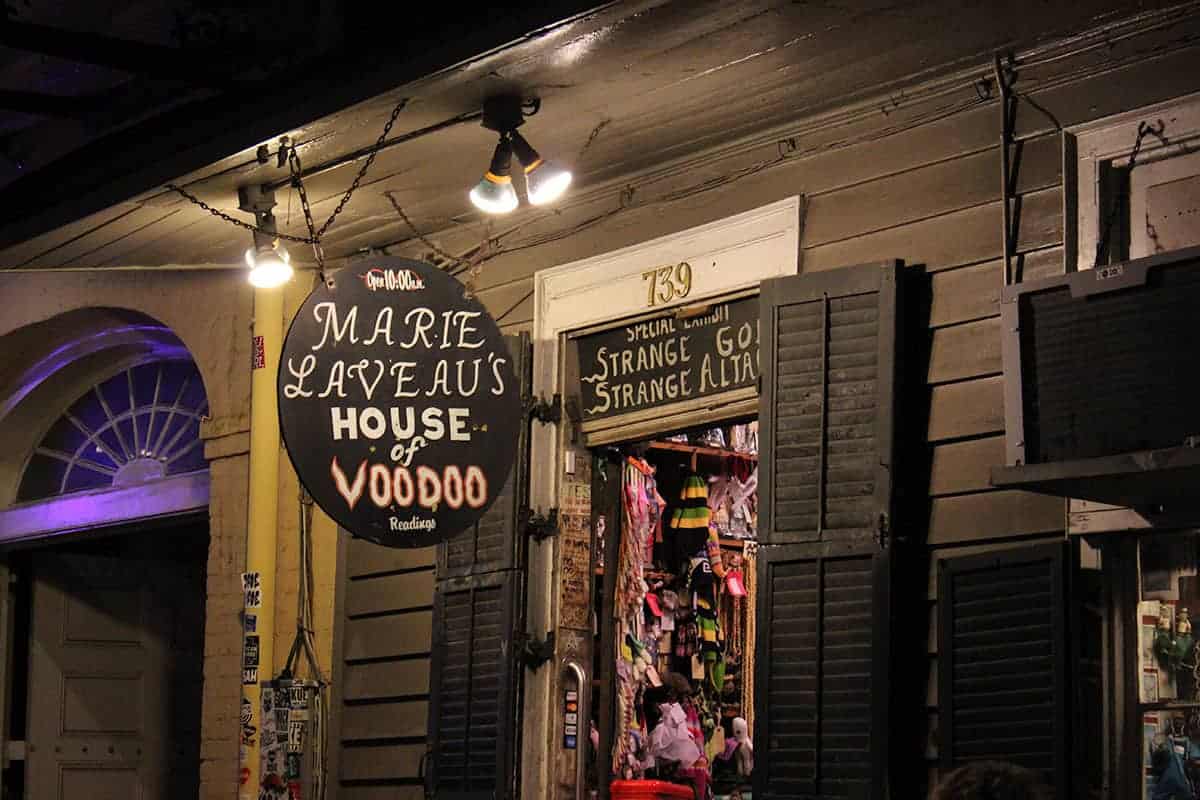 New Orleans has a rich history, traditions, and customs. As you roam around the city, you will come across a diverse mix of people who are proud of their heritage. As a visitor, it's essential to respect their customs and not make fun of them. Like, for example, you gotta be sensitive about the whole voodoo thing. It's a legit religion, and it's important to the community. The same goes for fortune tellers, palm readers, and other spiritual practices that might seem a little unfamiliar to you. You don't have to believe in these things, but you should respect the fact that they hold meaning for the people who live there. And speaking of fortune tellers, don't forget to tip them. You know what they say, karma is a b*tch!
Don't confuse open-container laws with chaos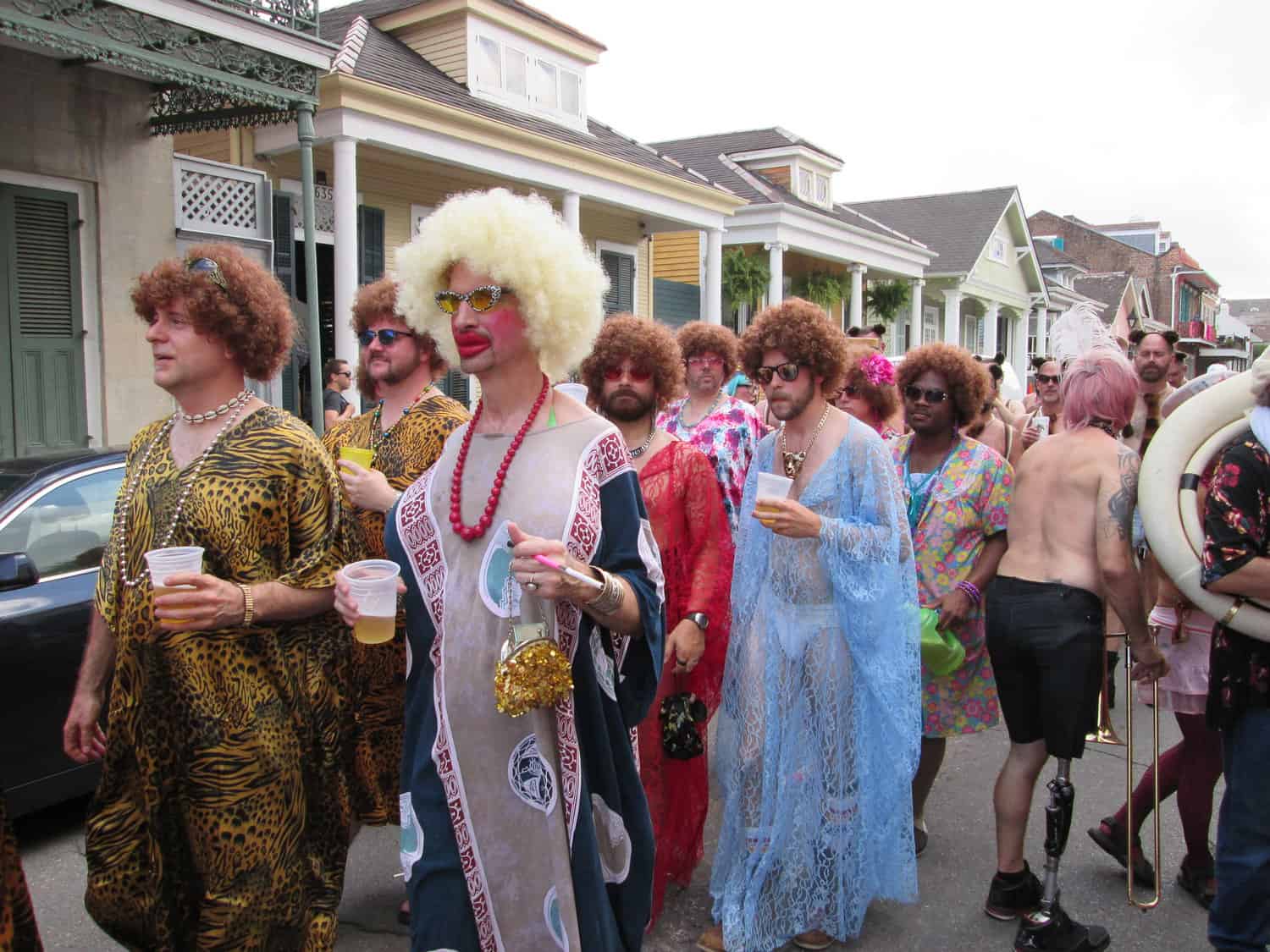 In New Orleans, you can drink all the time, and just about anywhere in the French Quarter so long as your beverage is not in a glass container. That said, enjoy your drinks like an adult. Don't drop them and don't leave them on the side of the street. Trust me, no one wants to step in your spilled vodka soda (aka gay water) or see you stumbling around like a drunk demon twink. So let's cheers to that, and remember to always drink responsibly — don't drink and drive!
Don't keep your wallet in your back pocket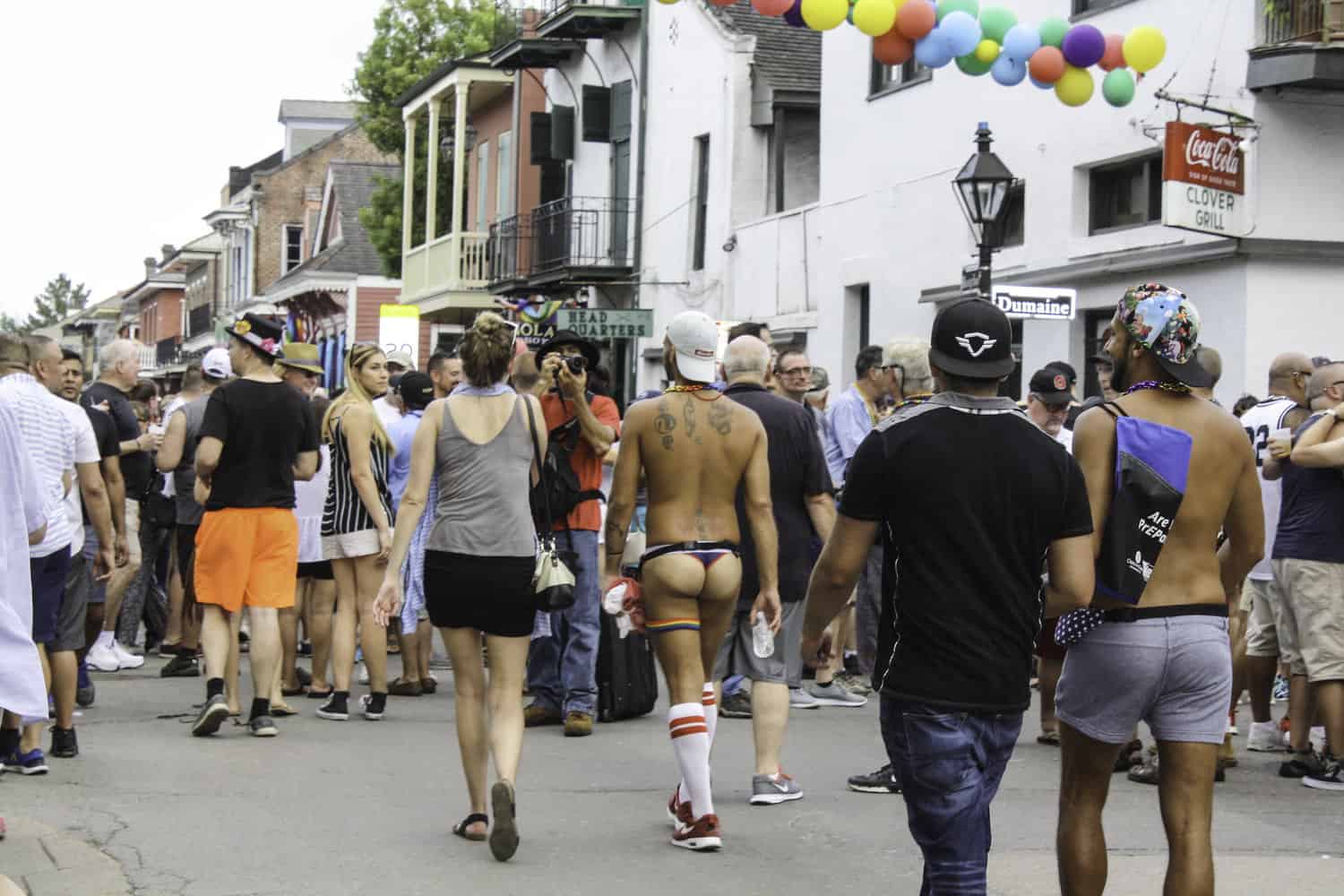 New Orleans, a town known for its love of booze, has its fair share of pickpockets. Opportunistic crime tends to thrive in such places, and pickpockets just love tipsy tourists who aren't paying attention. So, when visiting New Orleans, avoid becoming their next target, make sure you keep your wallet secure. Your front pocket will serve you better. But, let's be honest, you're going to be parading around in a jockstrap 90% of the time. So, put your goods in a chest bag and you'll be fine.
Don't twerk in front of the street brass bands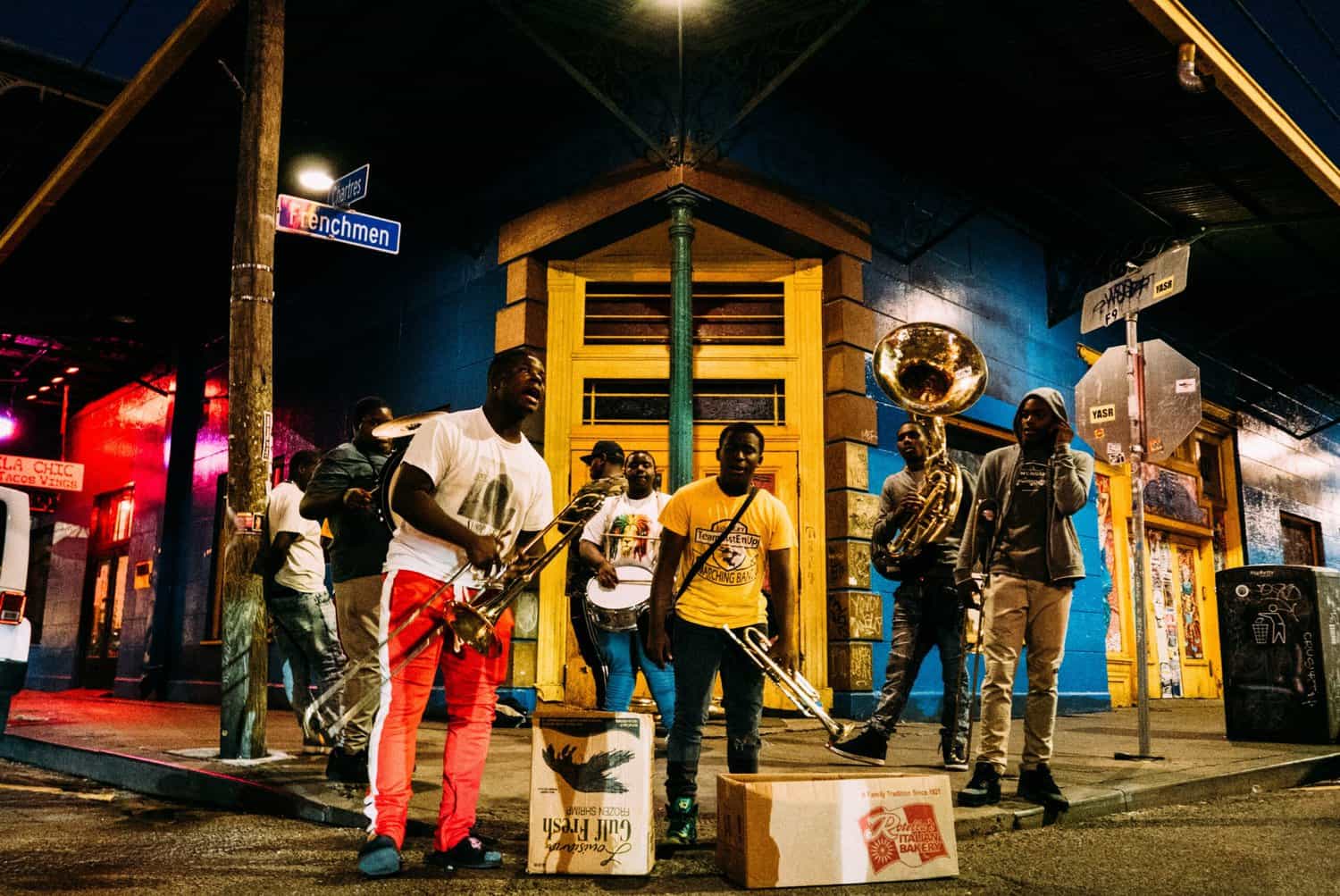 Brass bands in New Orleans are iconic. They can get the whole crowd grooving — and hey, you should totally join in and dance too. But, White queers, listen up: Don't twerk for laughs on TikTok. Twerk history is complicated, with Afro-descendant origins. As Lizzo said in a TED talk, "Black women carried these dances through the transatlantic slave trade." Twerking's origins are in the DNA, blood, and bones of black people. Respect the city's complex racial makeup. And don't disrespect the hardworking street musicians by turning it into a joke. And you simply aren't very good at it.
Don't engage the zealots on Bourbon Street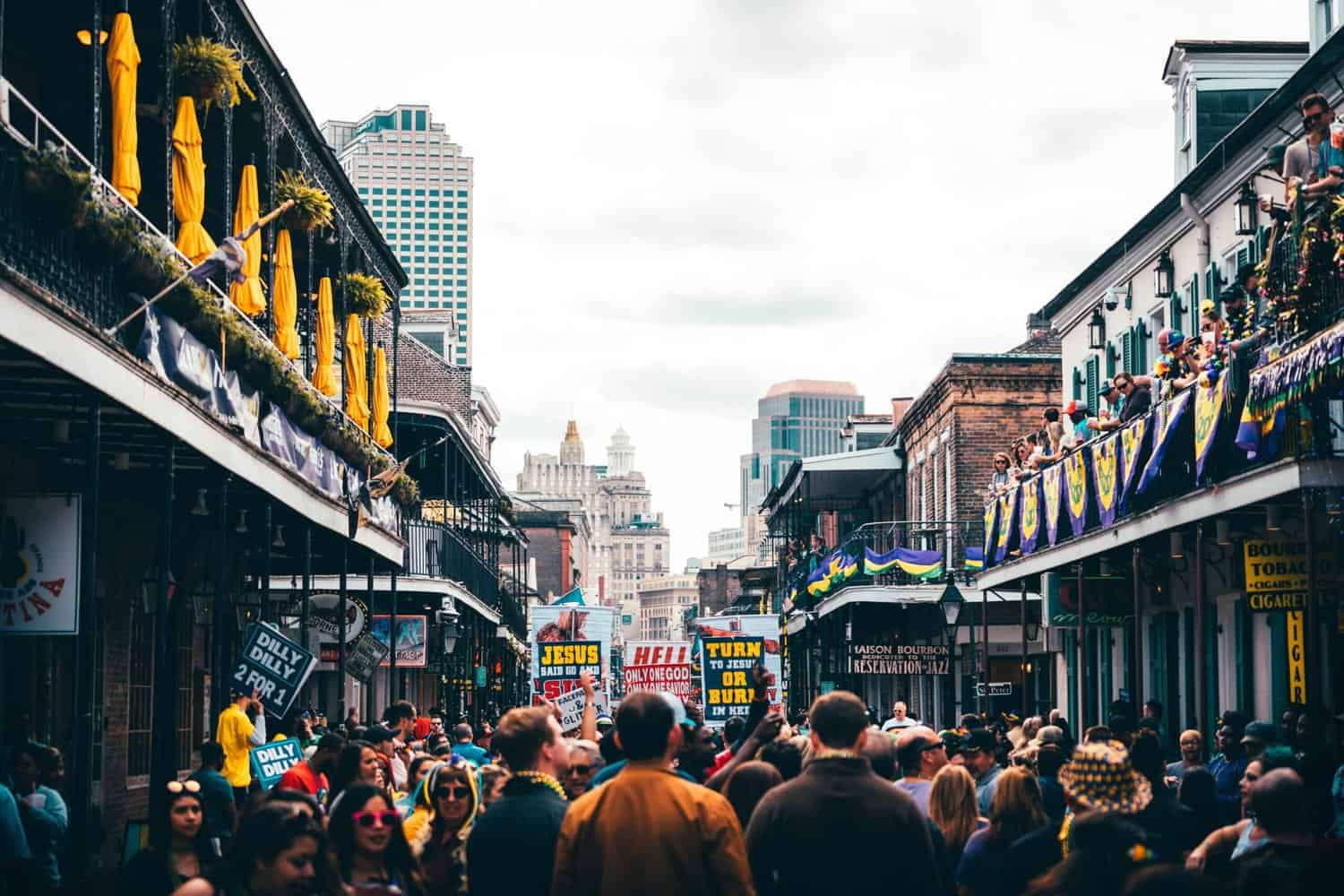 Preachers show up at Southern Decadence every year to denounce homosexuality, warning passers-by of eternal hellfire. And sadly, former President Trump's loyalists, who still cling to conspiracy theories, are there sporting Trump paraphenial and shouting into the sky. Offended listeners often take the bait and get into heated discussions. But both should be deprived of the attention they seek. Don't look at 'em, don't photo 'em, don't argue with 'em. As former First Lady Michelle Obama said, "When they go low, we go to Oz!" — or something like that, I'm paraphrasing. Just remember, you're there for an uninhibited romp through The Big Easy. Don't let the haters spoil your fun.
Don't forget to put something else in your mouth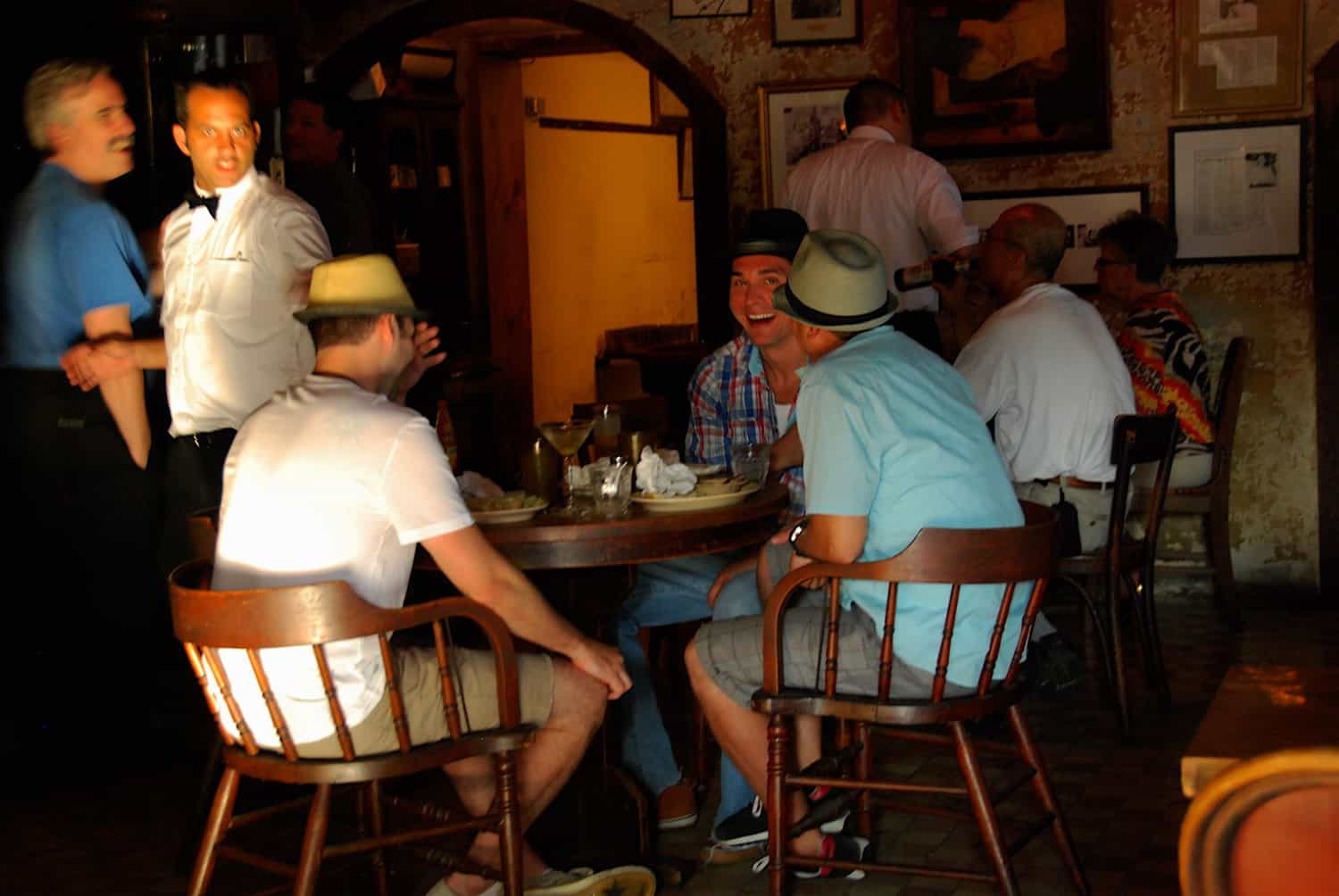 BOTTOM'S STOP STARVING YOURSELVES! New Orleans has a rich culinary scene that's a must-try when you visit. From gumbo, po'boys, and beignets, the food is mouth-watering. It's not just the taste, but the culture that's embedded in each dish that makes it so special. For once, skip the "bottom's diet" — a plate of ice cubes — and indulge in the local flavors. Don't worry, you'll find plenty of low-fat proteins and fiber-rich foods whether you dine at a fancy restaurant or grab a snack from a street vendor.
Don't get stuck in the French Quarter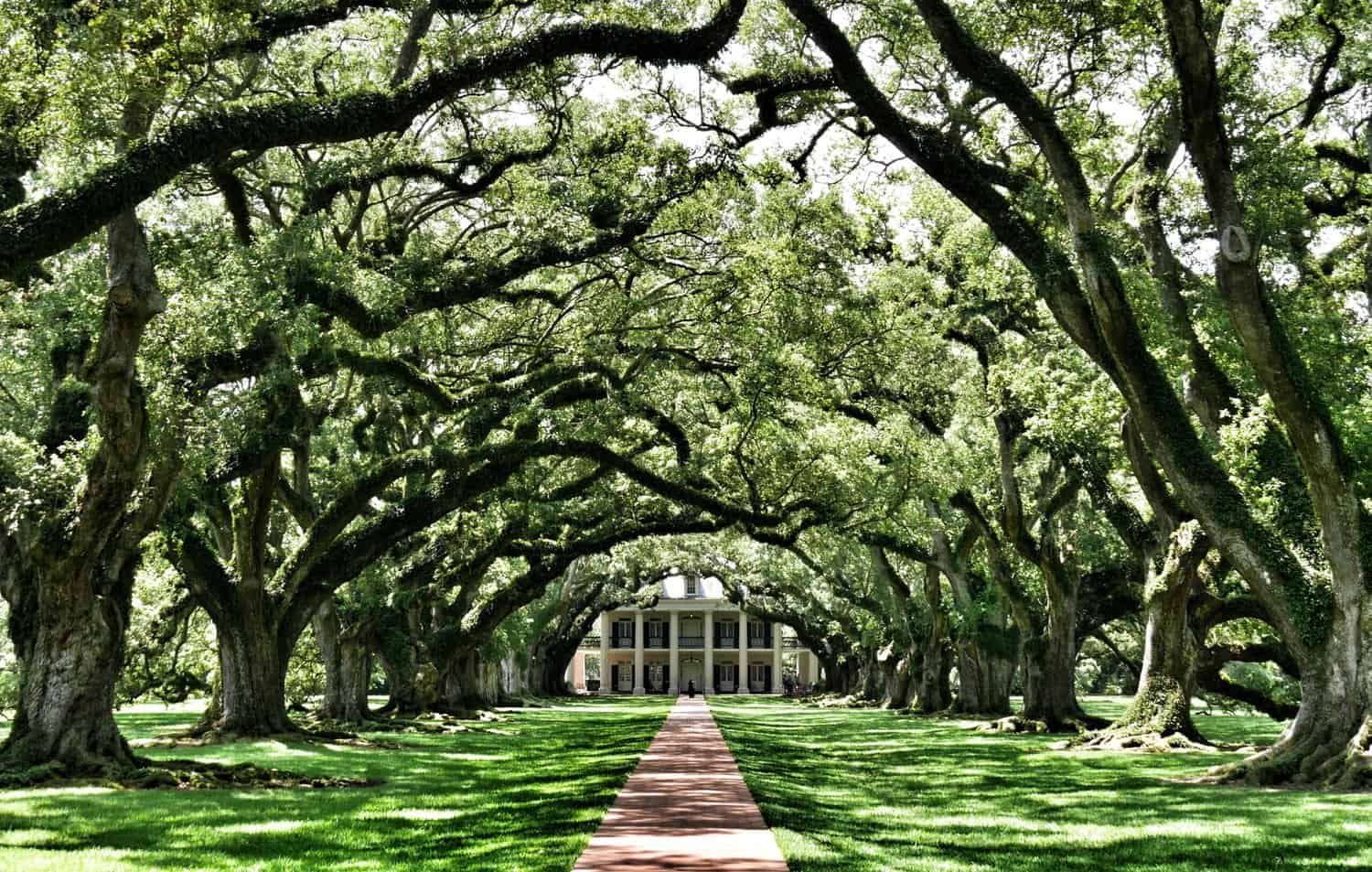 While it's tempting to stay around Bourbon Street or the French Quarter, it's essential to venture out into other areas of the city. You wouldn't just stick to Times Square when in New York, would you? Trust me, this city is bursting with awesome food, music, and venues. You've got to explore beyond the touristy spots. From the stunning architecture of the Garden District to the funky vibe of the Marigny, explore the neighborhoods.
And to Wrap it All Up…
Visiting New Orleans is like diving into a jambalaya of culture, music, food, and fun! Remember, your experience in The Big Easy should be as rich and varied as a bowl of gumbo. Don't let the haters bring you down, treat your taste buds to something other than ice cubes, and give the French Quarter a break — there's a whole city waiting for you! So, lace up your walking shoes, keep an open mind, and get ready to explore everything NOLA has to offer. Go on now, and let the good times roll!
RELATED LINKS:
10 Things You Have to Do During Southern Decadence in New Orleans