Welcome to a world where fantasy meets reality in the most captivating way imaginable. Barbie Land, from Greta Gerwig's Barbie, doesn't exist in our world. But if it did, it would be Key West. Well, according to astrophysicist Neil deGrasse Tyson it would be. On Facebook, Tyson did the math to figure out that's approximately where Barbie Land might actually be.

In the enchanting realm of Barbie Land and the sun-soaked paradise of Key West, a remarkable connection comes to life, creating a tapestry of vibrant colors, boundless adventures, and an undeniable sense of wonder. Join us on a journey that bridges the gap between animation and actuality, and discover how the tropical paradise of Key West mirrors the whimsical charm of the pink-filled Barbie Land in ways that will truly ignite your imagination.
Here's where you can experience a real-life version of the joyful and colorful world depicted in Barbie in Key West:
22&Co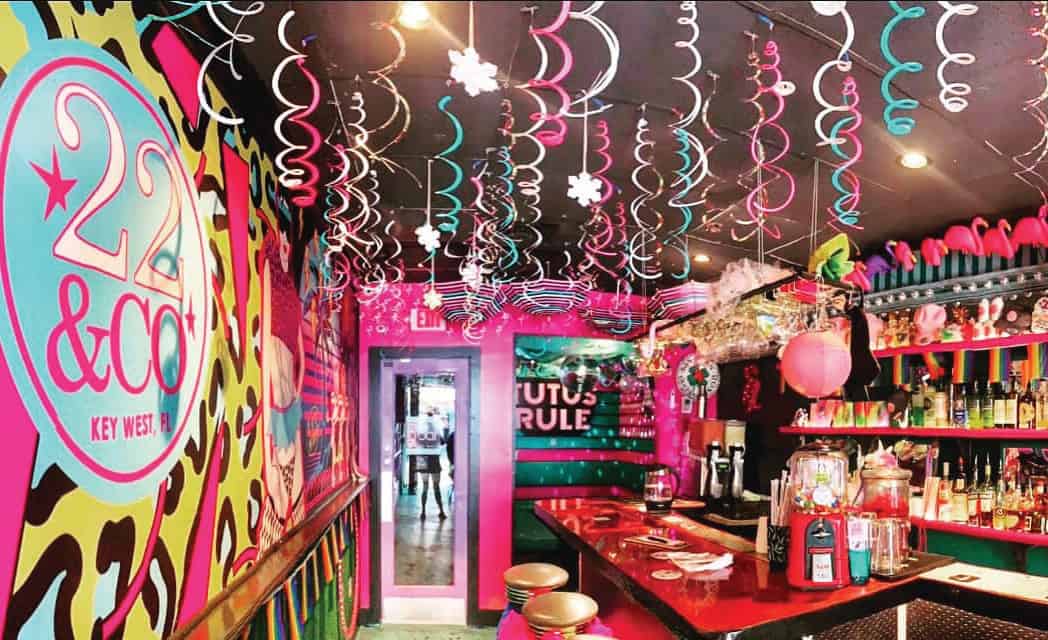 It would be easy to mistake 22&Co (pronounced tutu) as a bar straight out of Barbie Land thanks to the pink, sparkle, and glitter covering every inch of this space. This is one of Key West's most inclusive (and most glitter-filled) bars. With Barbie inspired decor and glittered martinis to match, you're sure to have a fun night. Just be sure to sport a pink tutu when you go.
Pink Sunset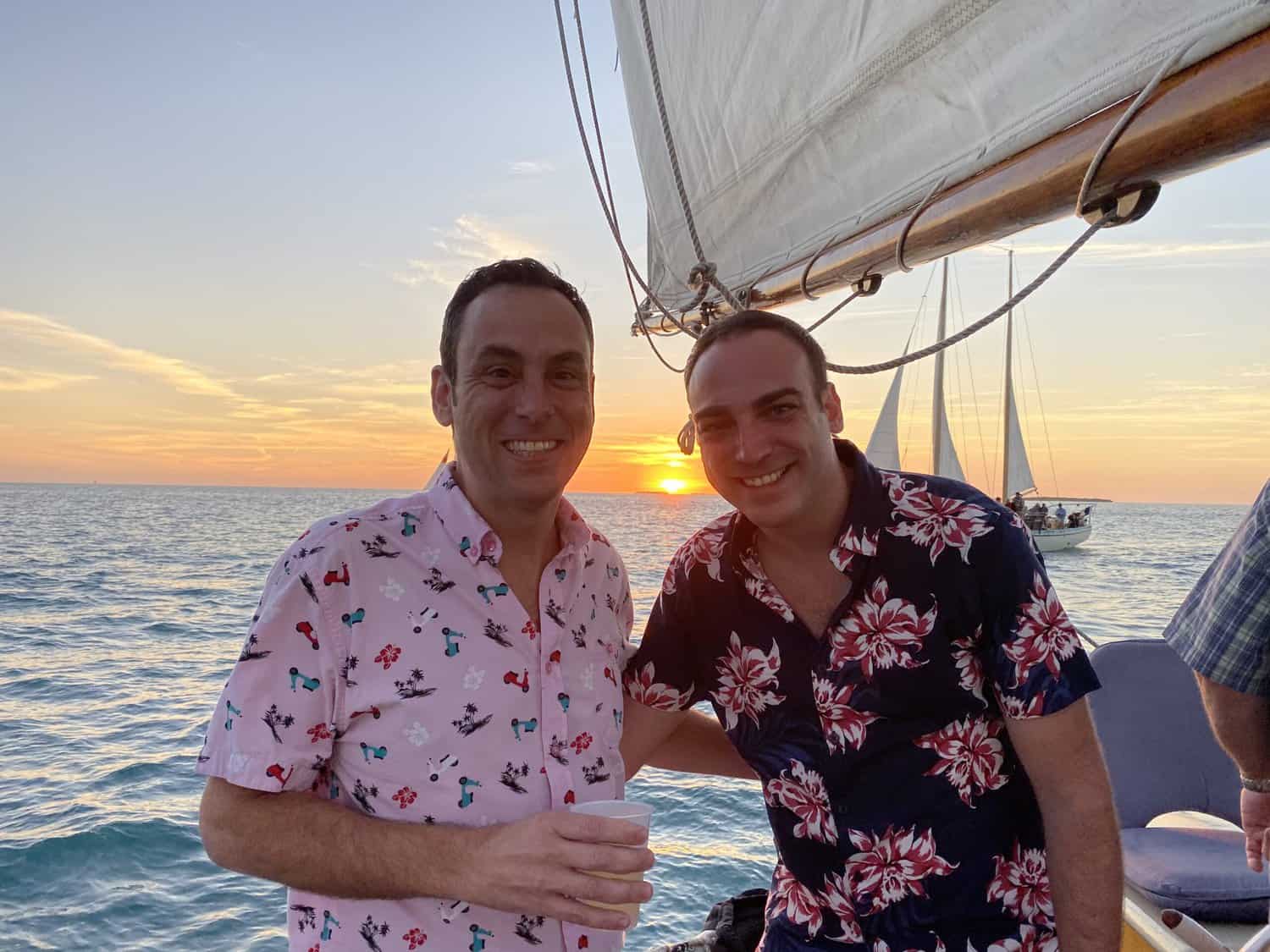 Sunset is a big deal in Key West, and everybody seems to know exactly what time it happens. Follow the crowd to Mallory Square to snap that inspiring and jealousy-generating Instagram travel photo. If you want to avoid the crowds, head out on the water with Danger Charters wind and wine sail. Don't worry, you will look amazing in the light of glowing pink and red sun sinking into the Gulf of Mexico.
Harpoon Harry's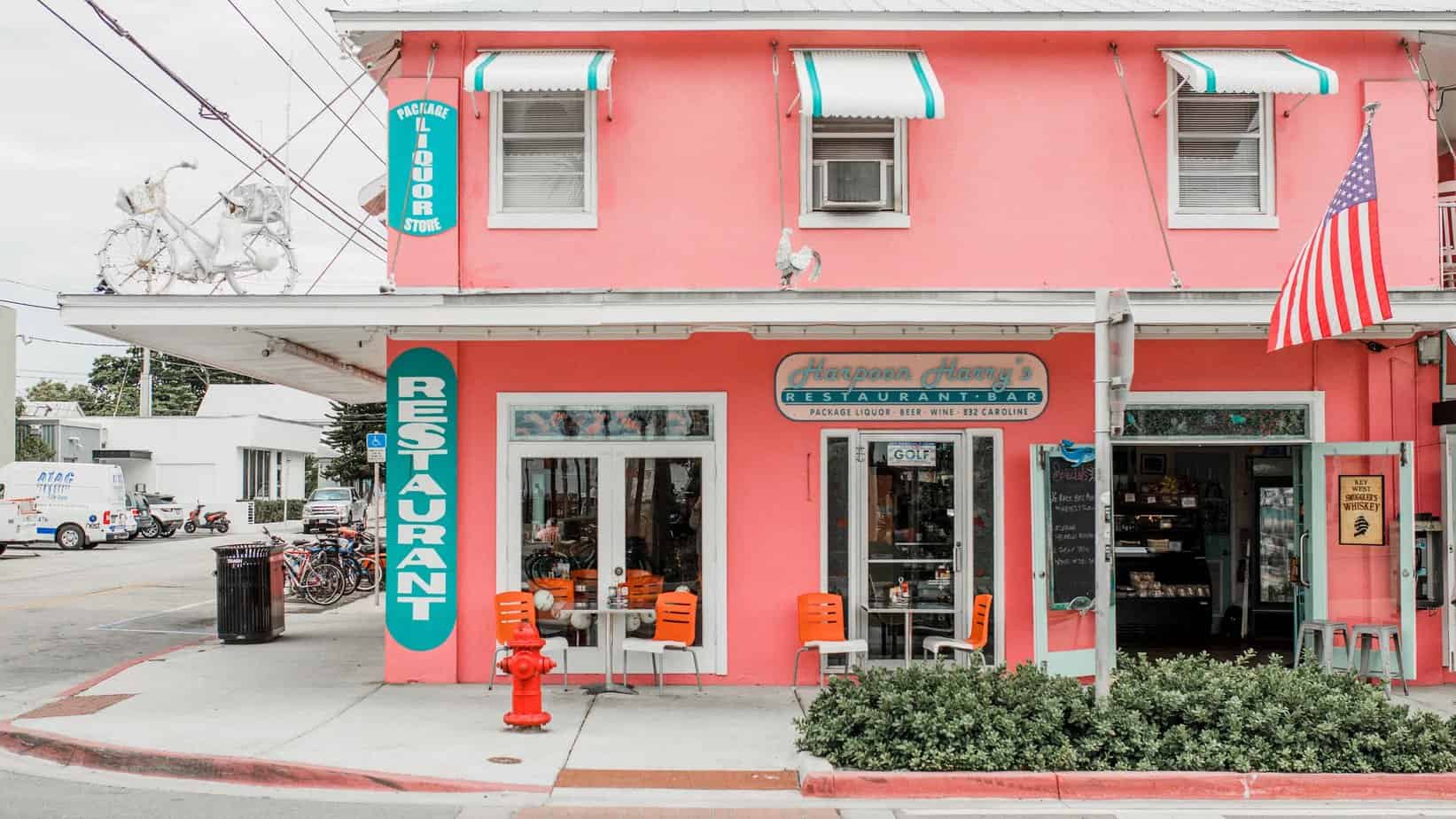 Start the day off right with a hearty breakfast at the cotton candy–colored Harpoon Harry's. You'll probably need to soak up the residual beverages floating around in your system from the previous night. The food is basic yet delicious. Think alfresco greasy spoon. You'll be back for more before the end of your stay.
Aquaplex Drag Shows
Barbie has directly inspired some of the most famous drag queens in America — with Trixie Mattel, Drag Race All Stars season 3 winner, as one of the most prominent examples. Embrace your inner Barbie at the Aquaplex Drag Shows. The twice-nightly drag shows end up being different every time the ladies take the stage, so consider hitting it up a few times while you're on the island.
Fort Zachary Taylor Historic State Park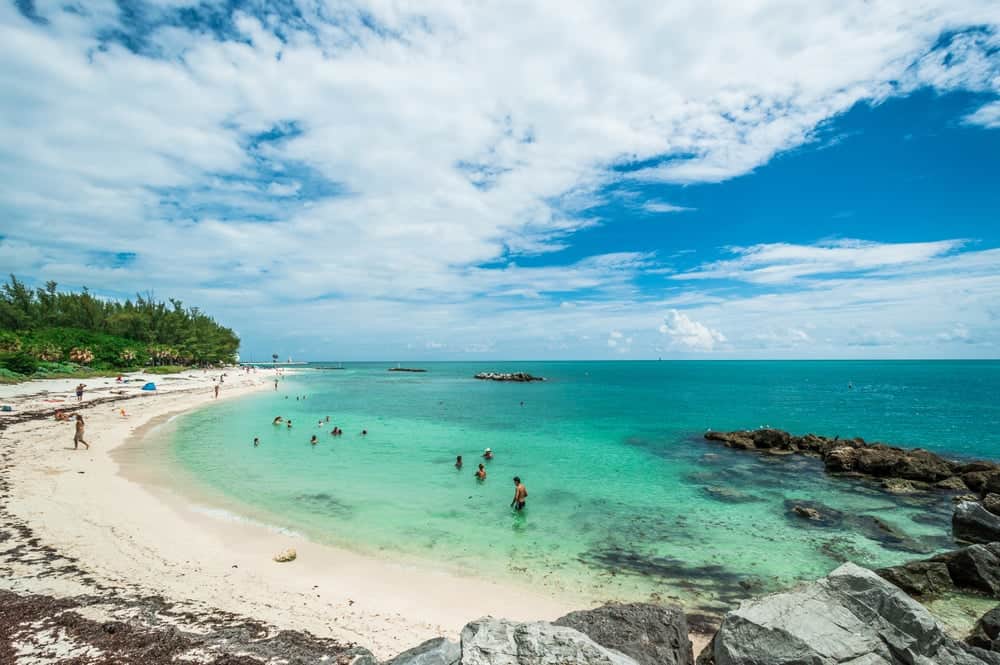 Bring out your inner Ken, who's job is just beach, and head to the sandy shores at historic Fort Zachary Taylor Historic State Park. Also known as Elizabeth Taylor beach, cause it's so gay. It'll cost you, but it is arguably the best beach in Key West if you don't mind rocks.
The Southernmost Mansion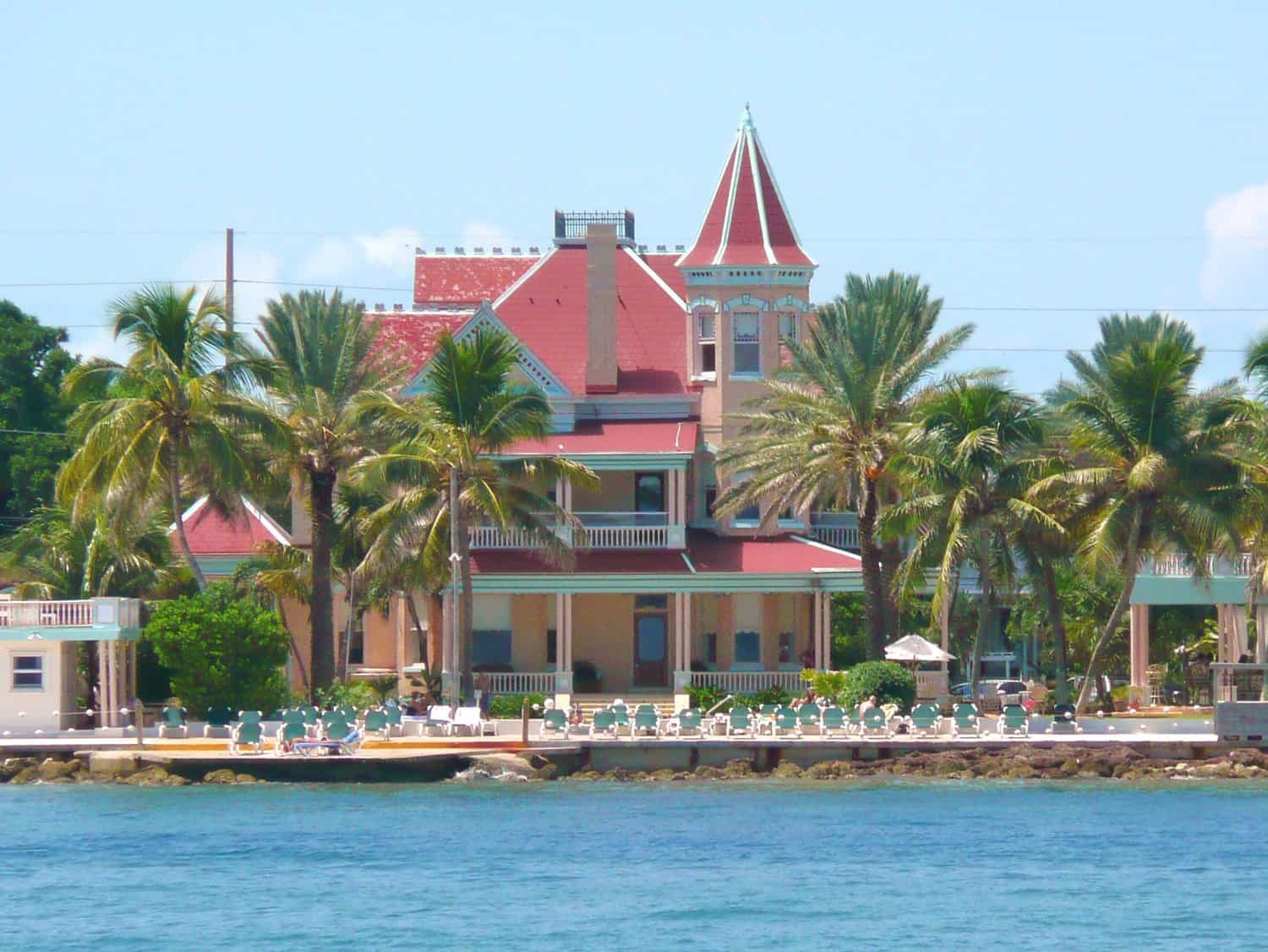 An aristocrat's former pastel beach house looks like a real-world version of Barbie's Dreamhouse. Overlooking the Atlantic Ocean, The Southernmost House is a Key West icon. And you know, if Barbie lived in Key West she would have an oceanfront mansion. As the name suggests, it is the southernmost public residence in the United States, and now functions as an adults-only bed and breakfast.
Rainbow Crosswalks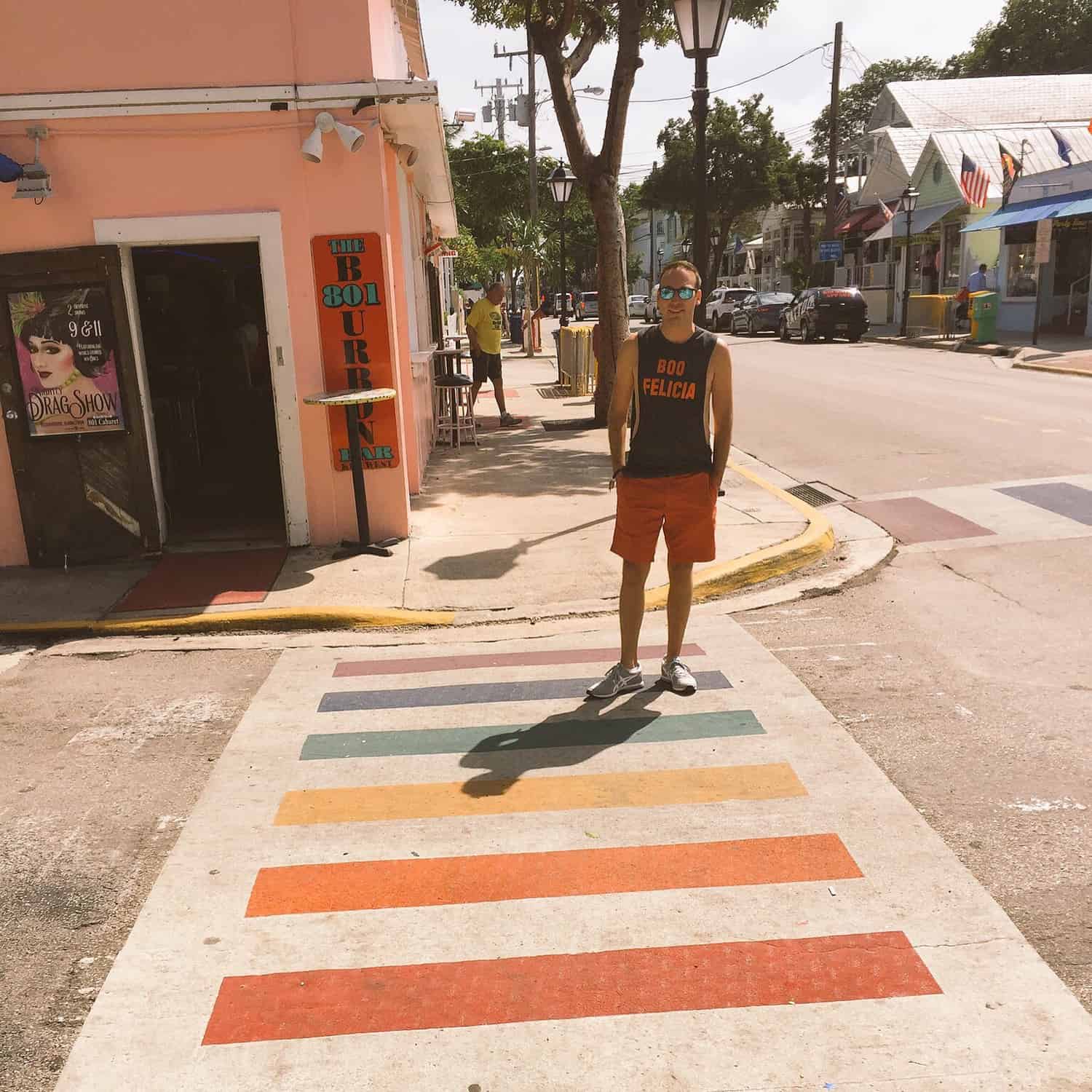 Greta Gerwig's Barbie is gay. Maybe not gay enough, according to some. Maybe too gay, according to others. The fact is, Barbie is an ally. In 2017, Barbie posed on Instagram wearing a "Love Wins" T-shirt. And in 2022, Mattel made the first openly trans Barbie doll modeled after Laverne Cox. You just know if Barbie visited everyone's favorite archipelago, she'd get a pic on the rainbow crosswalks. Spanning all four corners at the intersection of Duval and Petronia streets in the heart of the LGBTQ entertainment district are long bands of the six colors of the rainbow flag.
Water Adventures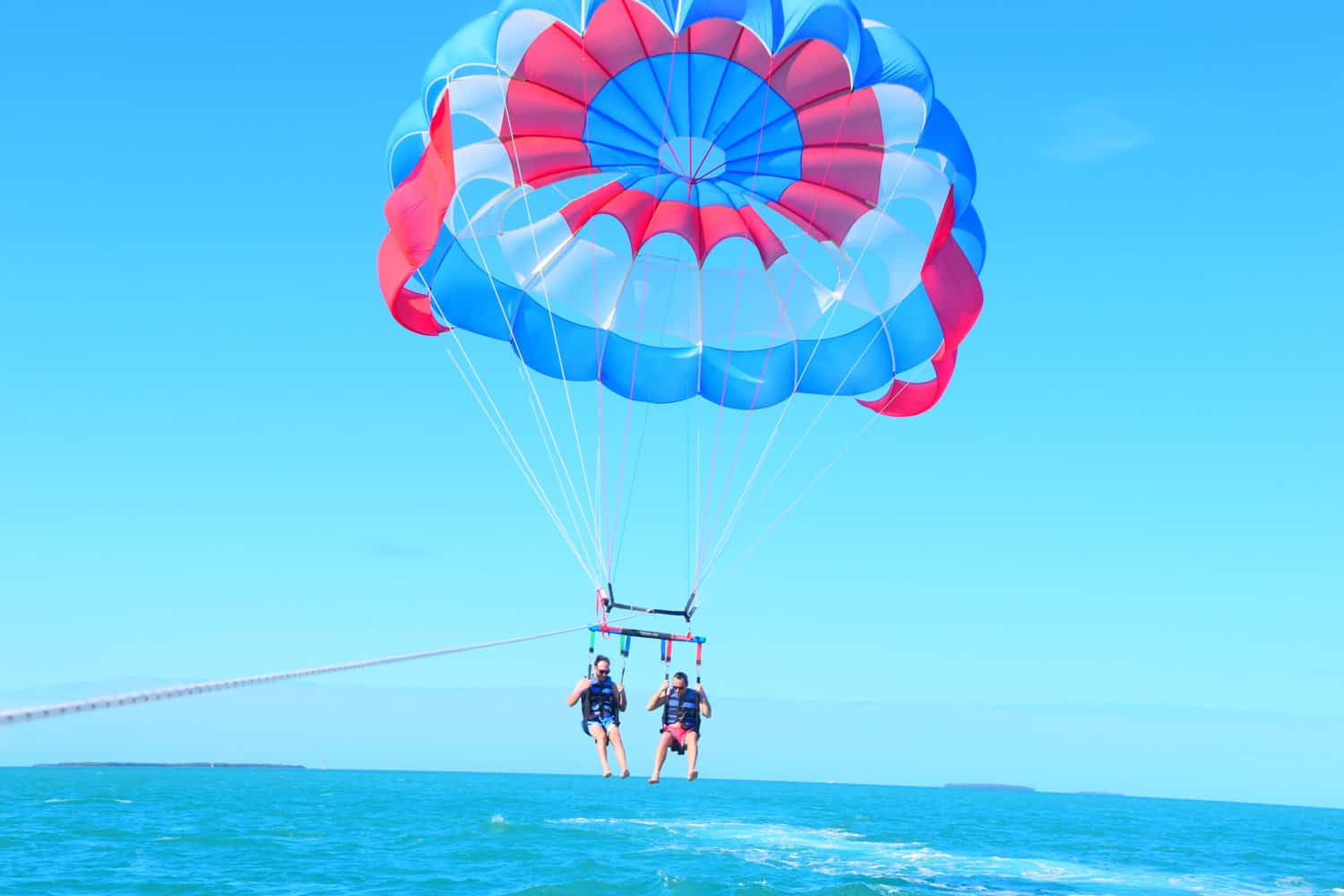 In Barbie, Mattel's CEO, played by Will Ferrell, acknowledges Skipper (Barbie's younger sister) escaped from Barbie Land once, and managed to get into a family's home in Key West. There she tried to teach the family's toddler how to surf. But in real life, there really isn't surfing in Key West. That's because a barrier reef protects the Keys and prevents large waves from moving toward the shore. But that shouldn't stop you from getting out on the water with some high-adrenaline activities and sports — and we're not talking about that kind of watersports. Join Fury Water Adventures for one of their popular excursions including parasailing, jet skiing, kayaking, or snorkeling.
Mojo Dojo Casa (Island) House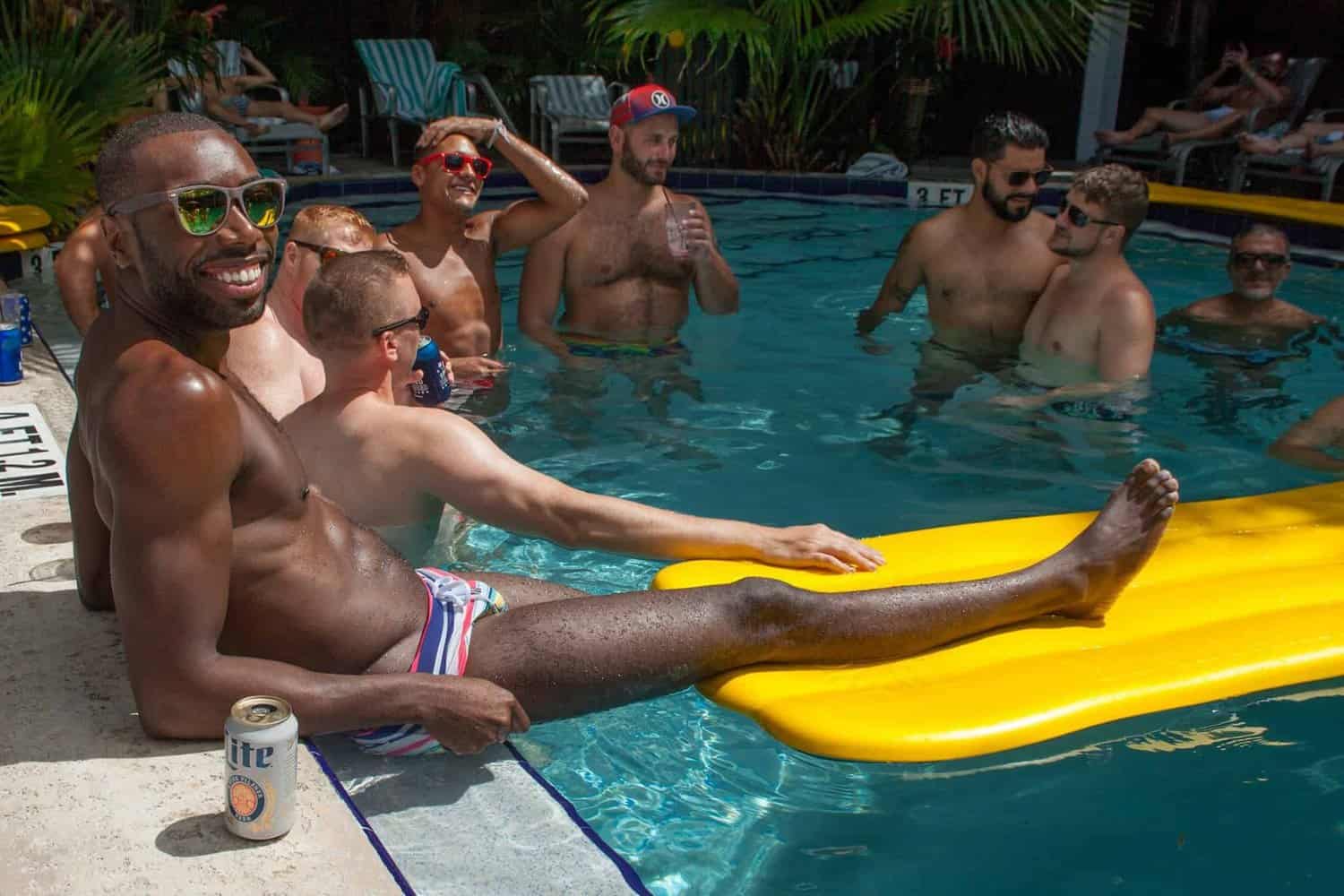 Take a few extra days off and make your trip a real vacation at the Island House. The good thing is you won't find the stereotypically "bro-y" things you'd find in Ken's Mojo Dojo Casa House. Instead, you'll be treated to recently renovated rooms facing a swimming pool with a disco ball (like it came right out of Barbie Land), a full-service bar, a special "video room" open all night, and a surprisingly good restaurant. You'll also find many gay, bi, queer, and trans brothers of all shapes, colors, and nationalities staying there. Who knows, maybe you'll spot your own Ken or Allan. Pro tip: leave Ken's faux fur jacket at home — this is a carefree clothing-optional resort.
Cruise in Style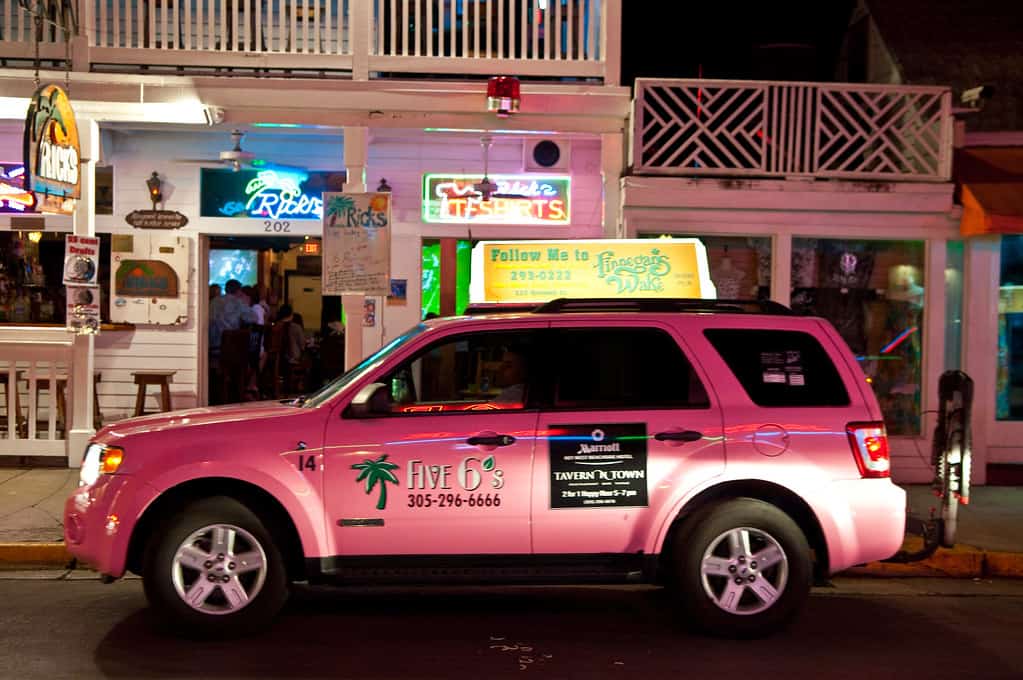 Ridesharing apps like Uber and Lyft have transformed the way we travel. The apps are easy to use, often cheaper, safer (although far from perfect), and most times more convenient than taxis. However, if you want to ride around Key West like a Barbie girl in your pink Barbie world, then you have to use Five Sixes Taxi. The company is popular for their easy-to-remember phone number (305-296-6666) and drivers who are as colorful as their bright pink cabs.