Barbie has become the film of the summer — topping $1 billion at the global box office this past weekend. To celebrate, we're adding more pink into our lives with travel-related products that makes us feel just like Barbie.
If you've ever admired Barbie's iconic style and dreamed of embodying her elegance and flair during your adventures, or just want to embrace the pink fantasy that Greta Gerwig created for Barbie and Ken, then this article is your passport to a world of chic and functional travel essentials. From stylish luggage and fashion-forward clothes to travel-friendly beauty products and gadgets, we've curated a collection that will make you feel like a real-life Barbie on your journeys.
So, let's bring a bit of Barbie pink magic to your next trip with these travel products:
Béis x Barbie Collaboration ($52-$378)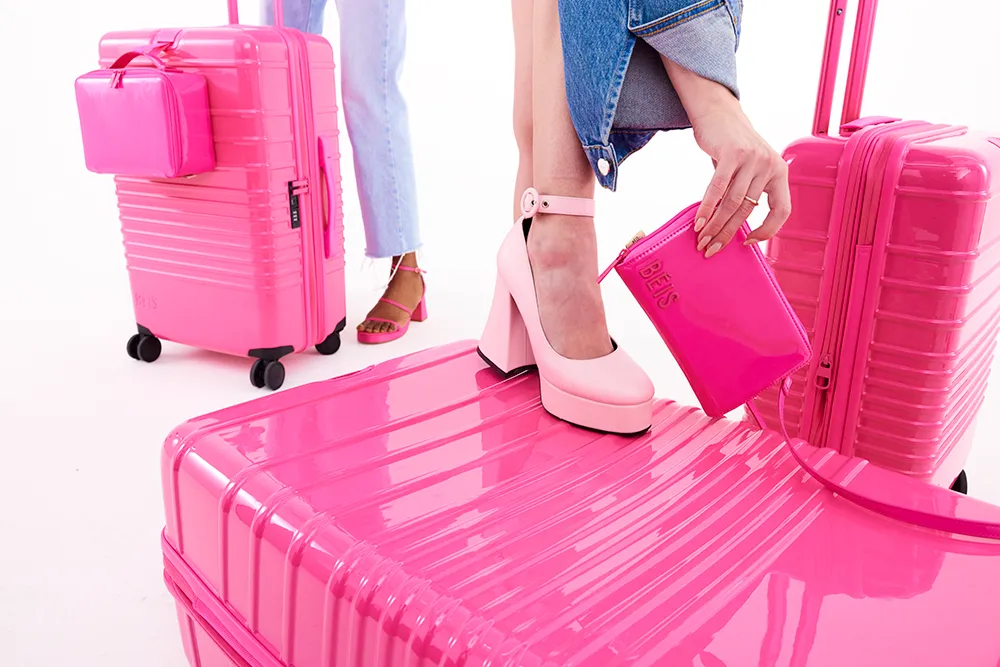 The Barbie-inspired Béis collection comprises the travel goods brand's signature essentials in bright Barbie pink, including carry-on and check-in Rollers, the Mini Weekender bag, the Cosmetic Case, the Travel Wallet and the Passport & Luggage Tag Set. And if that wasn't enough to leave you tickled pink, the brand created a special Barbie-inspired floral lining for the Rollers, complete with laundry bags featuring Barbie one-liners.
Andrew Christian Barbie Inspired Collection (starting at $11.95)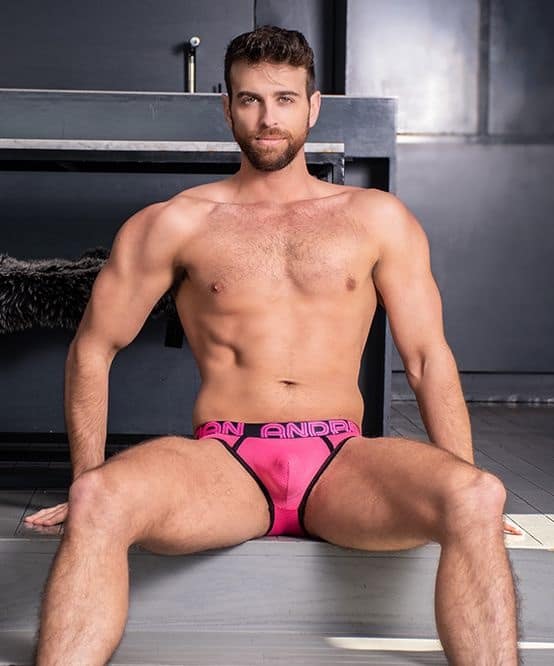 Are you looking to wear pink everything? Then Andrew Christian has the answer with his Andrew Christian Barbie Inspired Collection. Though not an official collection (likely due to copyright issues), instead it's a roundup of some of Andrew Christian's best and brightest pink briefs, jocks, swimsuits, shorts, hoodies and tanks. We may not all look like Ken, but we can feel sexy about everything we've got going on under our clothes thanks to Andrew Christian.
Homesick Barbie™ Dreamhouse™ Candle ($44)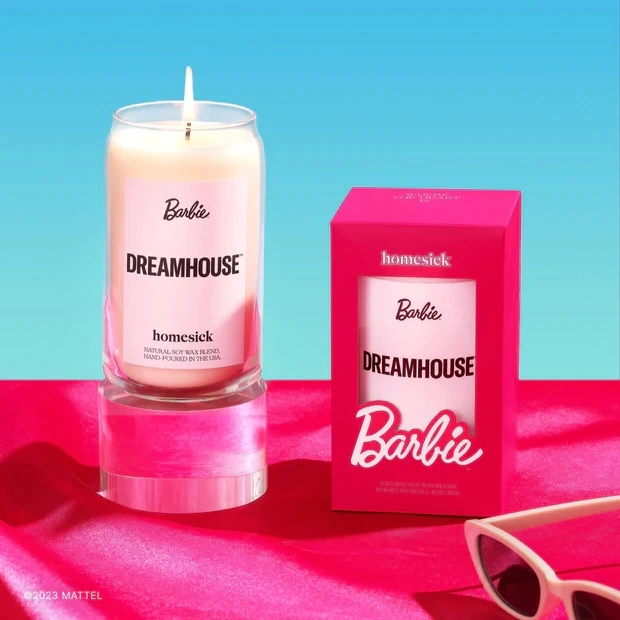 If you missed booking your stay at Barbie's Malibu DreamHouse on Airbnb, here's another way to experience Barbie's world. A candle from Homesick with a scent inspired by the original empowerment icon and her unforgettable abode. Rose and jasmine accent three floors of dreamy Barbie décor. A pristine pink couch overlooks the Malibu sunset as uplifting notes of lemon and sandalwood welcome you home. Note: As of this published date the candle is sold out but will be back in stock. So, check their site to be notified when it's back.
OPI Nail Polish ($11.49)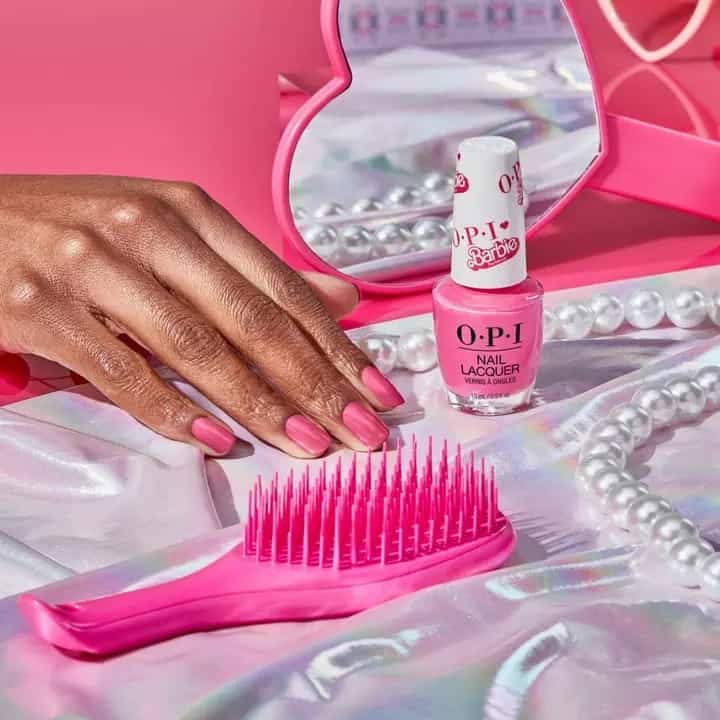 Say goodbye to old stereotypes about boys wearing Polish because the nail game is evolving. Now, it's all about style, not labels.
And if you're like me, or any one of the 1 million Tiktok users with the hashtag #guyswithnailpolish, then you're down for a manicure/pedicure. Especially as you're getting ready for vacation. And after one look, it's safe to say the OPI nail polish collection will likely have your go-to shades for the summer in Rehoboth Beach or PTown. Each color is Barbie-themed and inspired by the movie including "Hi Barbie," "Bon Voyage to Reality!," and "Welcome to Barbie Land."
Barbie The Movie Official "I Am Kenough" Unisex Hoodie ($60)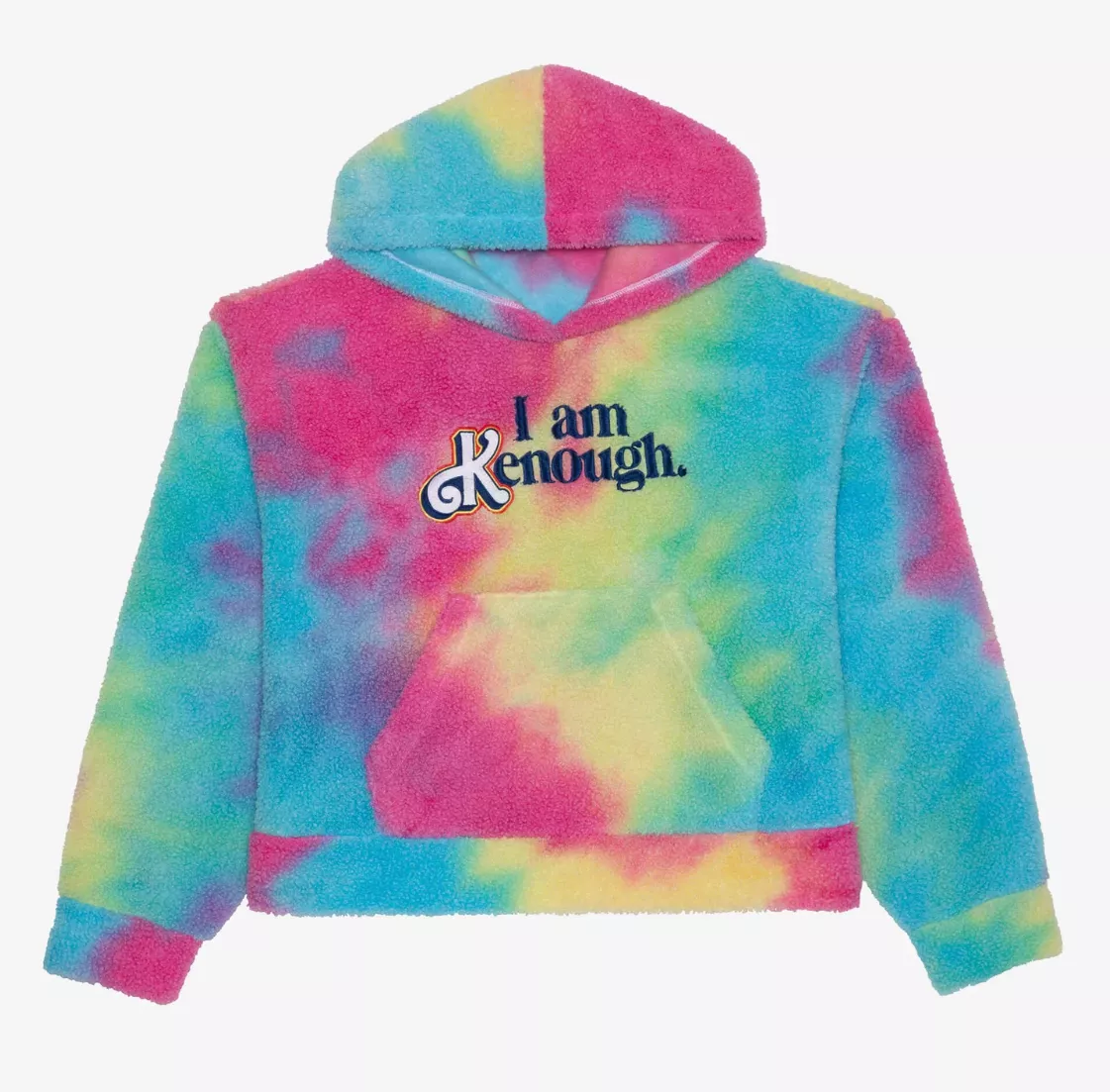 Embroidered with the traditional 'K' monogram, this unisex fleece hoodie from Mattel would be perfect to wear on your next flight, campfire, or dare I say, Folsom Street Fair. Please note, the hoodie is currently sold out, but more are coming soon! Sign up for more information on their website for when it's back in stock.
UNO Barbie Movie ($10)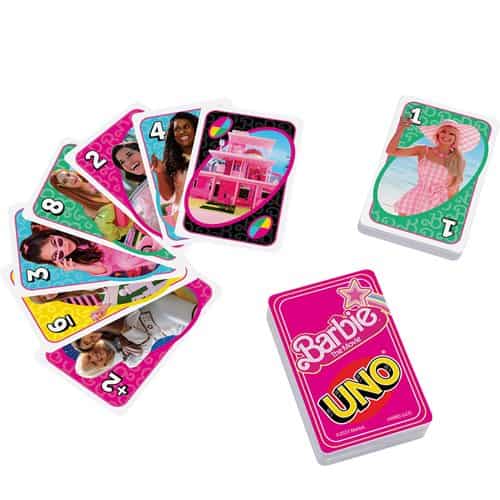 The internet would have you believe that pickleball is the game of the summer. However, there's another pastime that's getting a lot of action lately: Uno. It's a trend that has celebs from Beyoncé to Taylor Swift drawing four.
Pick up a pack and throw them into your weekender bag. And if it rains while you're at your Fire Island share, and God forbid you're stuck inside, then you'll be prepared for a good old-fashioned game night with the boys. Who knows … maybe you'll invent strip Uno.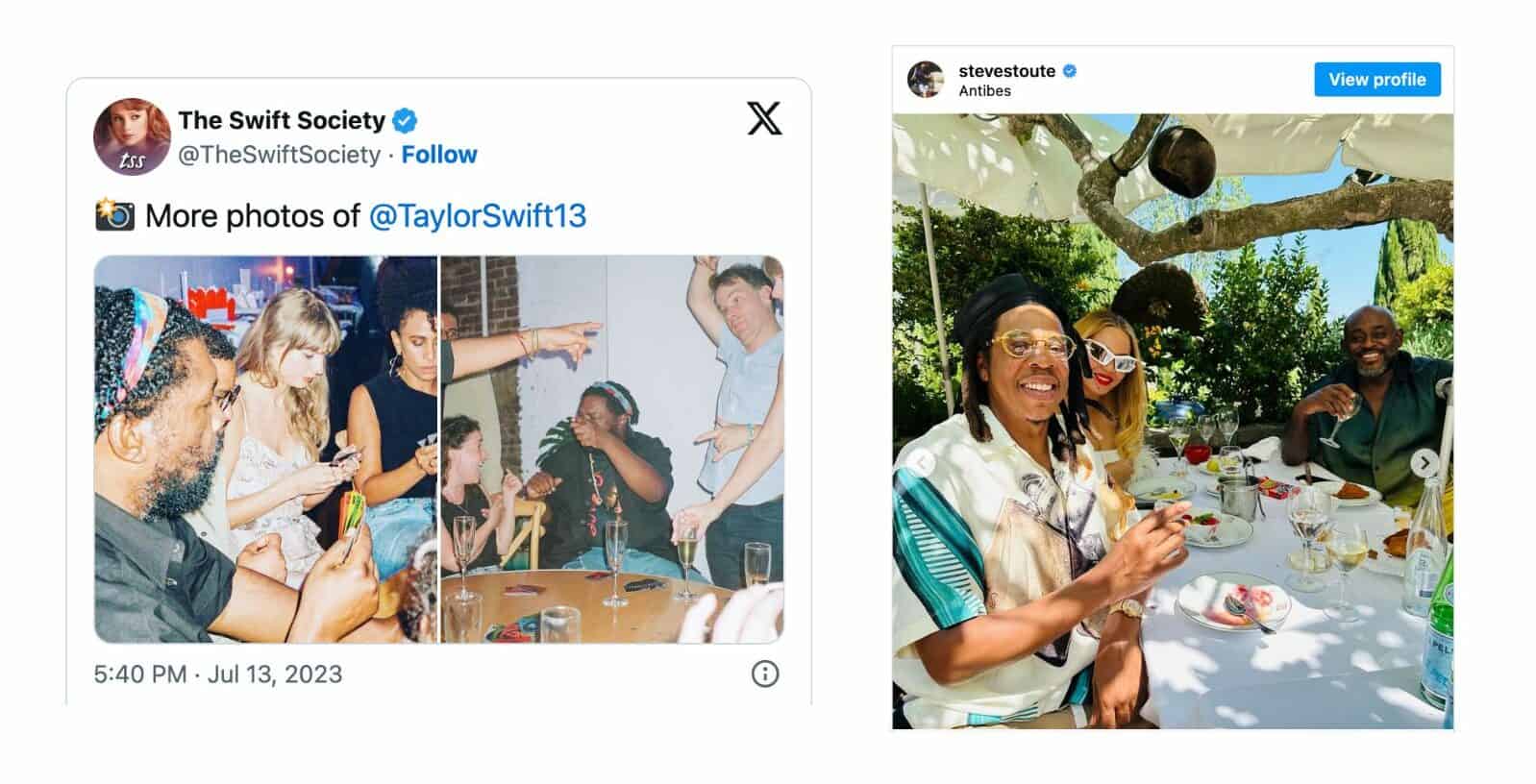 Barbie the Album ($9.99)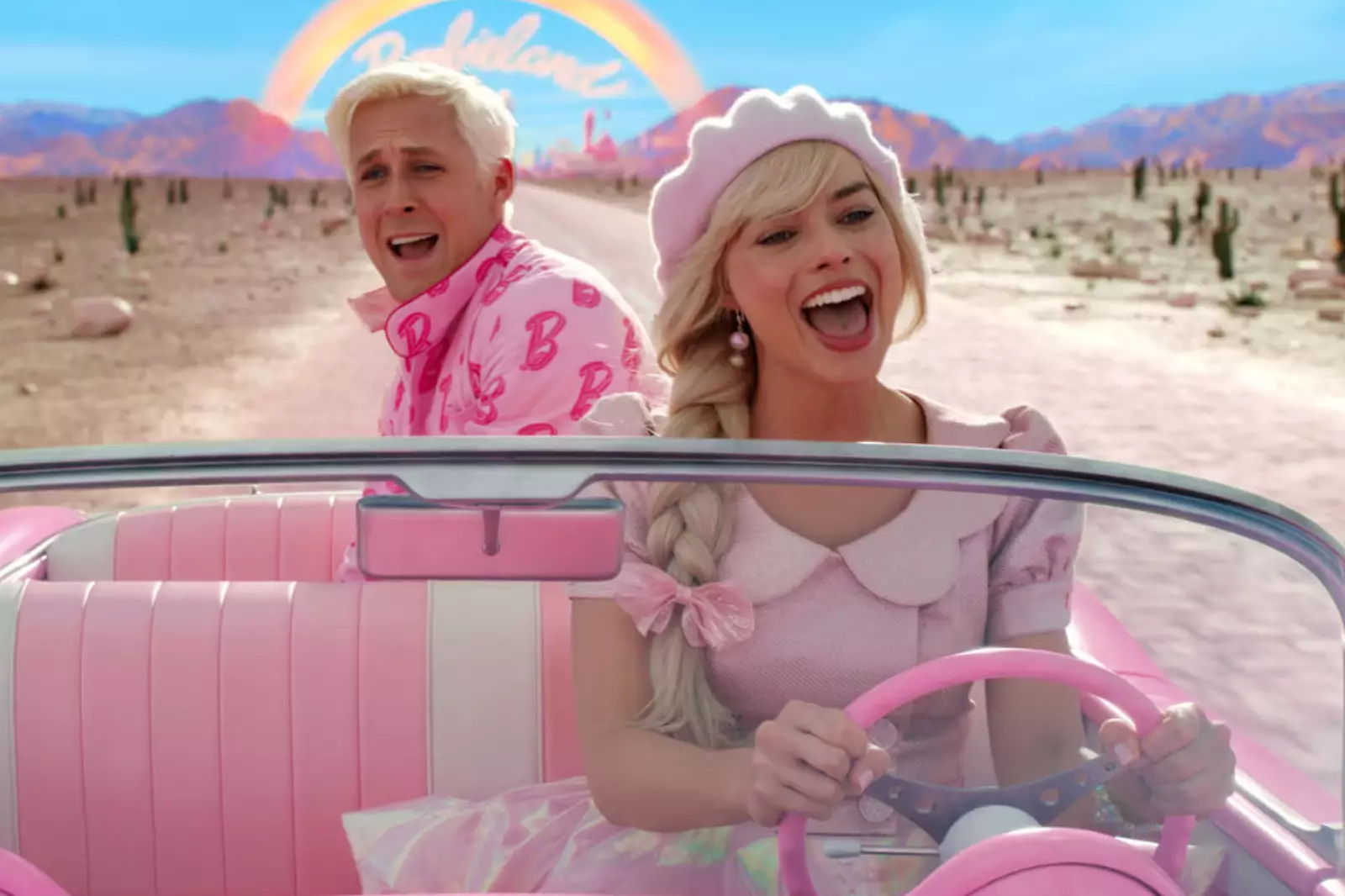 A big road trip with your besties calls for the ultimate playlist. And the Mark Ronson produced Barbie movie soundtrack is poised to be almost as iconic as the movie itself. From danceable pop hits to ballads, the soundtrack is full of songs for a variety of Barbies and Kens.
It's a list of front-to-back superstars, including: Ava Max, Charli XCX, Dominic Fike, Dua Lipa, HAIM, GAYLE, Ice Spice, Fifty Fifty, Kali, Karol G, Khalid, Lizzo, Nicki Minaj, PinkPantheress, Tame Impala, The Kid Laroi, and even Ken himself, Ryan Gosling.
Unfortunately, Aqua's classic song "Barbie Girl" isn't on the soundtrack. But there are plenty of other bops that make Greta Gerwig's Barbie come to life. Surely, you will be singing along as you roll your windows down.