Pride month is usually celebrated in June to celebrate our freedom and promote equality in this great country thanks to the June 1969 Stonewall rioters. But, June can get pretty hot in some cities, so they save the celebrations for autumn when the temperatures cool down. That means you can wave your flags all year round with events sprinkled throughout the fall calendar. How awesome is that?
And let me tell you, it's more important than ever to shine a spotlight on and celebrate the LGBTQ+ community — every day, all year long. This year, there's been a surge in legislation targeting LGBTQ+ adults and youth in areas like healthcare, education, public places, and even drag performances. But you know what? We may get bruised, but we always come out stronger. So let's show it at these fall Pride events!
Quick tip: Some of the dates listed below are for the actual Pride parades, but LGBTQ+ events fill the calendar in the days and weeks before.
Fall Pride Highlights: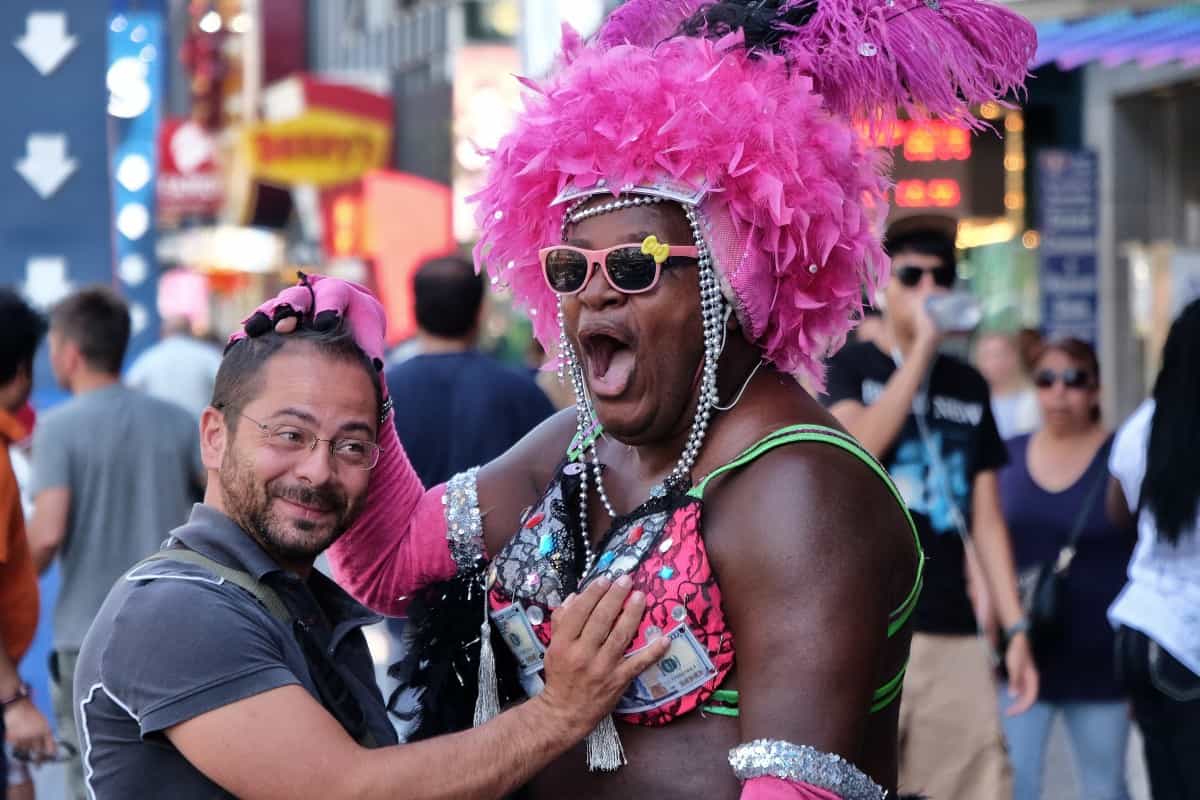 Las Vegas PRIDE
October 6-7, 2023
If Las Vegas knows how to do anything, it's putting on a spectacle. Las Vegas PRIDE is a flamboyant show that embraces individuality and love. It's a citywide extravaganza with parades, parties, and lots of positivity. Expect dazzling floats, entertaining performers, and an accepting and joyful atmosphere. There are family-focused events, drag shows, and an enchanting PRIDE festival. And don't worry about the desert heat; their parade happens at night.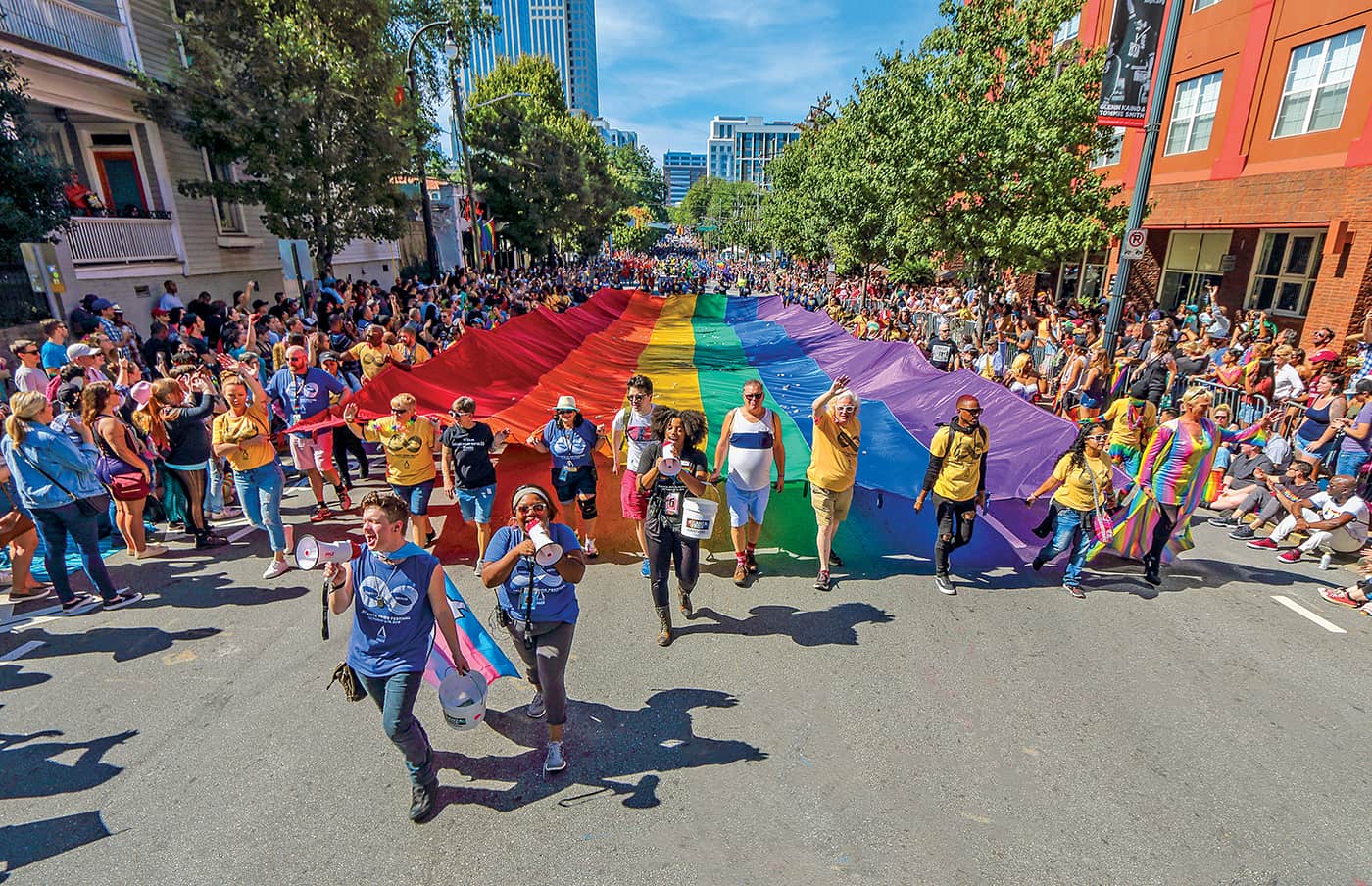 Atlanta Pride Festival
October 13-15, 2023
The biggest Pride in the southeast goes down in Hot-lanta right after National Coming Out Day. Join 200,000 of your friends and soon-to-be friends for the city's largest parade on Sunday. Before the main event, you can practice your routine at the Trans March, the Bi and Pan March or the Dyke March, which strut their fabulous stuff on Saturday. The Pride Kick-Off Party on October 13th, at the Georgia Aquarium, is a see-and-be-seen event attended by the city's gayest celebrities and glitterati. The Atlanta Pride Festival spans both Saturday and Sunday in Piedmont Park with an amazing line-up of entertainers.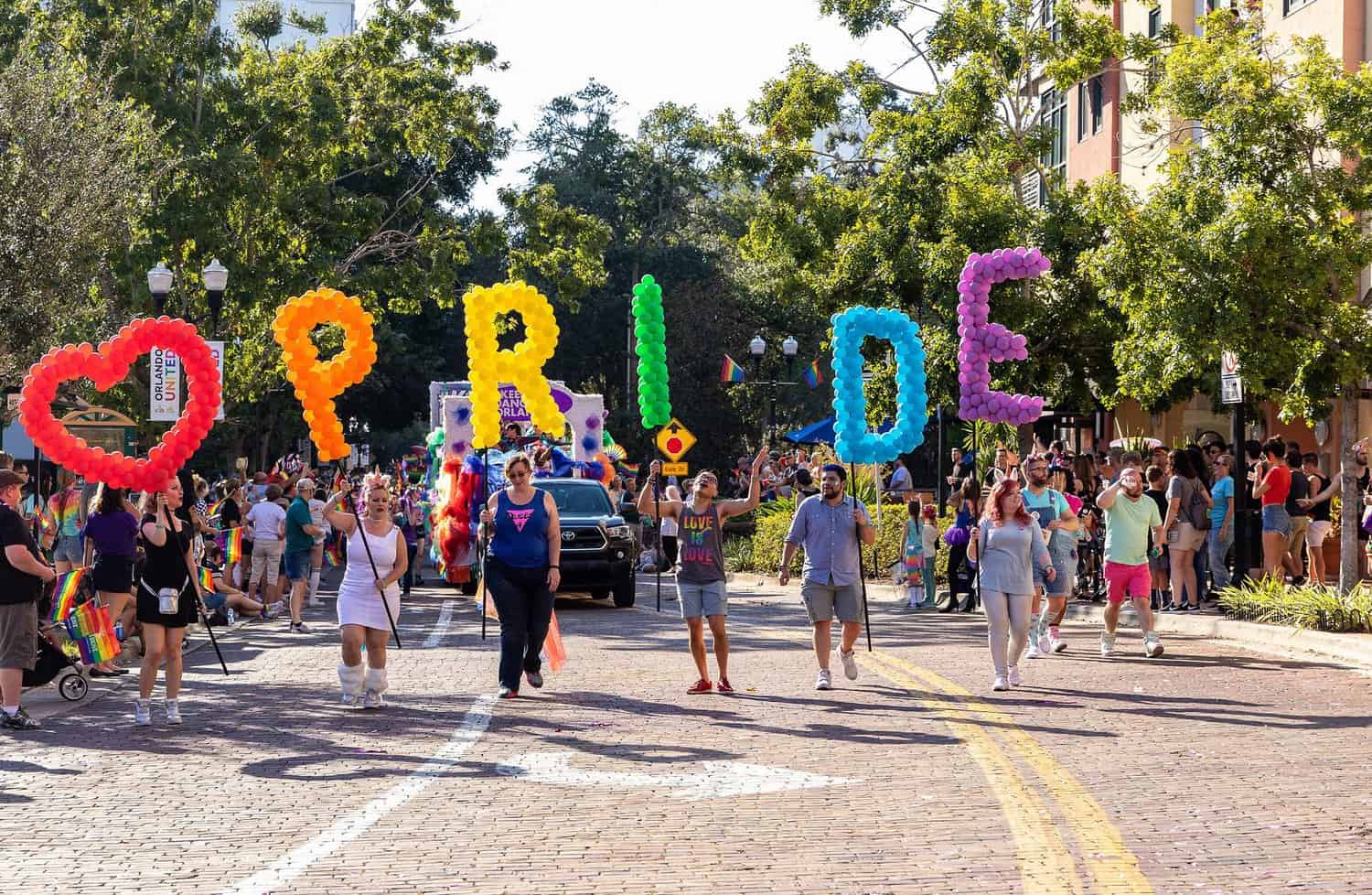 Come Out With Pride Orlando
October 21, 2023
Even though there are travel advisories that warn about the risks of visiting Florida due to its overtly homophobic Governor, Ron DeSantis, and the listless vessel of a legislature passing laws that impact LGBTQ+ communities, Orlando refuses to back down and is still planning to throw an epic Pride celebration this year! Talk about resilience and resolve — the true spirit of Stonewall! And thank goodness they are because Come Out With Pride Orlando is more than just a celebration; it's a testament to the city's warmth, inclusivity, and indomitable spirit. They host some of the largest gay events in the world, with Gay Days and Red Shirt Days at Disney World attracting hundreds of thousands of visitors to the city every June. So, Pride should be no different. Pack your sunblock, your most colorful outfit, and your positive vibes, and join in the fun!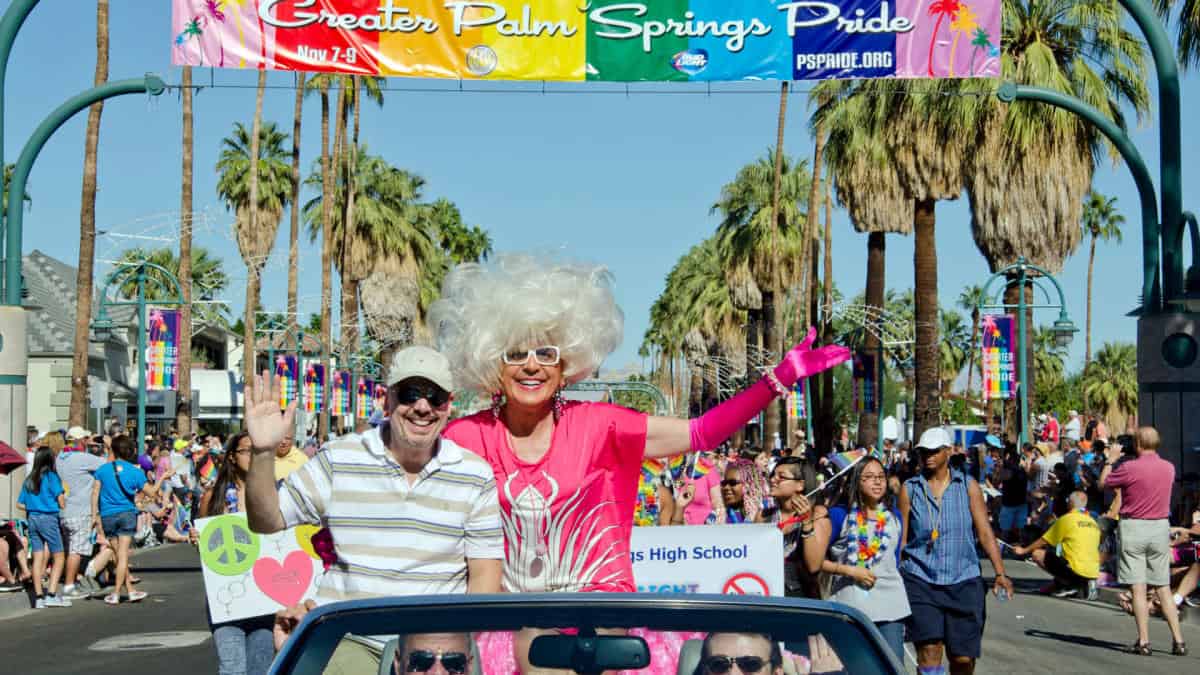 Palm Springs Pride
November 3-5, 2023
Palm Springs has dried out and cleaned up after Tropical Storm Hilary. And now this Californian desert oasis is ready to turn into an absolute rainbow explosion during Greater Palm Springs Pride. The streets of downtown Palm Springs will be magical, bursting with rainbow lights, flags, and balloons — even the giant Marilyn Monroe statue rocks a colorful dress. And let's not forget about the Pride Parade on Sunday, which is like the glitter-covered cherry on top of the Pride Sundae. But guess what? This year, you're in for a major dose of gay-goodness on Saturday because Broadway star Idina Menzel is headlining the Pride festival.
Fall Pride Events All Over:
Durham, North Carolina Pride – September 23, 2023
Richmond, Virginia Pride – September 23, 2023
Space Coast Pride (Melbourne, FL) – September 23, 2023
Tower Grove Park (St. Louis, MO) – September 23-24, 2023
River City Pride (Jacksonville, FL) – September 28-October 8, 2023
Tucson, Arizona Pride – September 29-30, 2023
Blue Ridge Pride (Asheville, NC) – September 30, 2023
Myrtle Beach, South Carolina Pride – September 30, 2023
Knoxville, Tennessee Pride – September 30, 2023
South Florida Black Pride (Fort Lauderdale, FL) – October 7, 2023
Spencer, Indiana Pride – October 7, 2023
Honolulu, Hawaii Pride – October 20-22, 2023
Nashville, Tennessee Black Pride – October 20-22, 2023
Savannah, Georgia Pride – October 20-21, 2023
Central Arkansas Pride (Little Rock, AR) – October 21, 2023
Woodlands Pride (Houston, TX) – October 21, 2023
Phoenix, Arizona Pride – October 21-22, 2023
Rainbow Day (San Gabriel Valley, CA) – October 22, 2023
Ozark Pridefest (Springfield, MO) – October 28, 2023
Out in Eureka (Eureka Springs, AR) – November 3-6, 2023
Ocala, Florida Pride – November 11, 2023
RELATED ARTICLES:
7 Life Hacks For Your Best Gay Pride Yet