You may know and love her from her appearances on RuPaul's Drag Race season 7 and RuPaul's Drag Race All Stars seasons 2 and 6. Now, Ginger Minj is busy working on her newest show showcasing our four favorite Miami women — The Golden Gals Live!
We recently had an opportunity to sit down with the drag superstar before her appearance at this weekend's Golden-Con in Chicago to discuss the making of Golden Gals Live!, the Golden Girls fandom, where she finds her inspiration, how to push back on anti-drag legislation, and more.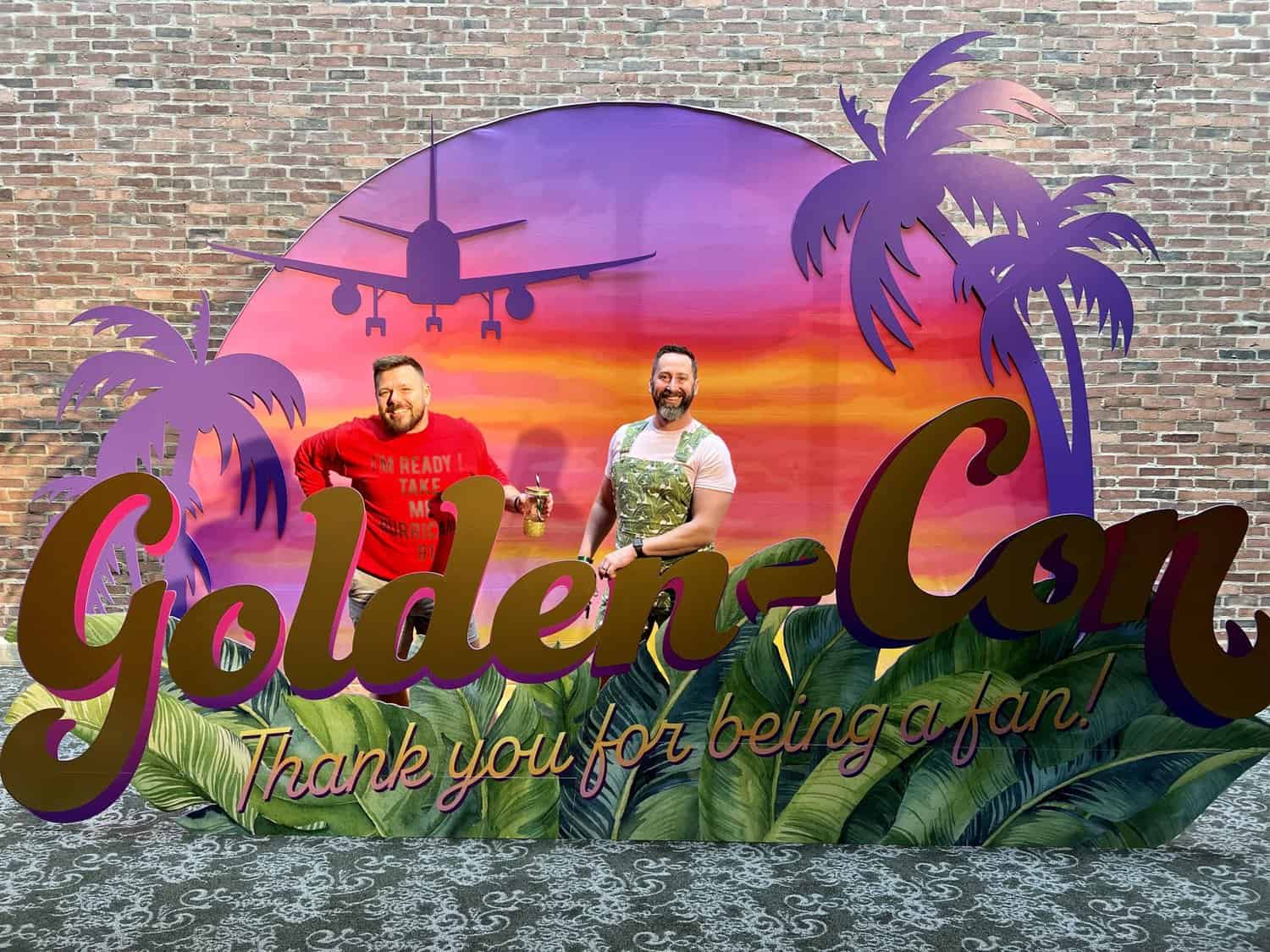 Fagabond: This is your first time at Golden-Con, what are you most excited about?
Ginger Minj: I'm so excited to be in a building full of like-minded nerds and people that will get my silly references. The four of us [Gidget Galore, MR MS Adrien, and Divine Grace] have been doing Golden Girls so long, that we know every single reference there is to know. So, we're excited to do this brand-new show in front of a room of people that are going to get it. The new script I've written has so many references that true fans truly get.
Fagabond: Talk to us about The Golden Gals Live! — how would you describe the show?
Ginger Minj: Every time I write a script, the first sentence I put in there is: "We are not making fun of these women, we are celebrating them." And that is what we try to do. A lot of our humor comes from the truth of the characters, we want to ground them in authenticity so it can be hysterical because it's so absurd — like how Blanche has to stop and think about how many children she actually has. It's fun for us AND the audience.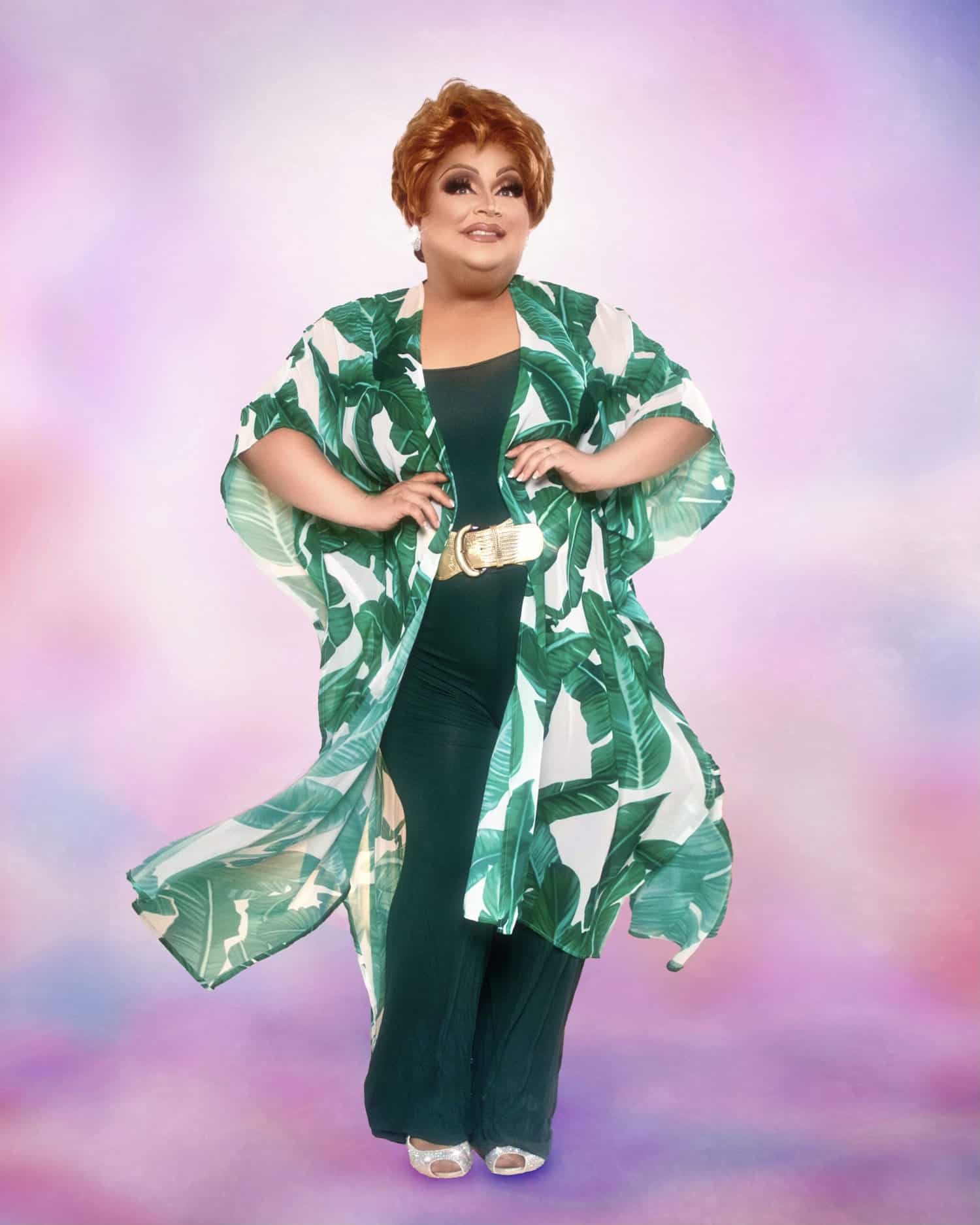 Fagabond: Who is Ginger Minj's inspiration?
Ginger Minj: My mother, first and foremost. She is one of the greatest people I have ever known and I strive to be the woman that she was when I was growing up. Then I always say Lucille Ball and Carol Burnette. because they are these beautiful and glamorous red-heads who aren't afraid to be funny. They'll fall down the staircase, and get a pie in their face while dressed up in diamond earrings and full up-do. I always try to be beautiful and glamorous, but not afraid to get dirty either.
Fagabond: In Golden Gals Live!, you play Blanche. Is this the character you identify most with?
Ginger Minj: Yes! A lot of people have mentioned that I channel Rue McClanahan a lot during this and my nuances are very present. To which I respond that I love Rue as Blanche, but I am channeling my mother. My mother was the epitome of Blanche Devereaux down to the haircut and bamboo hoop earrings. She still talks like she is living in her own Tennessee Williams Play. Always been that type of woman, so I really understand the character of Blanche more than Dorothy, Rose or Sophia.
Fagabond: The show is brilliant, well-written, and funny but what makes it special?
Ginger Minj: The four of us! [Gidget Galore as Rose, MR MS Adrien as Sophia, and Divine Grace as Dorothy] And as much as we love each other, we are so blessed to have my husband, CeeJay, as our producer; Michael, our stage manager; and Bob, who designs our set and brings the visuals to life. They work their asses off to make sure we look as good as we do.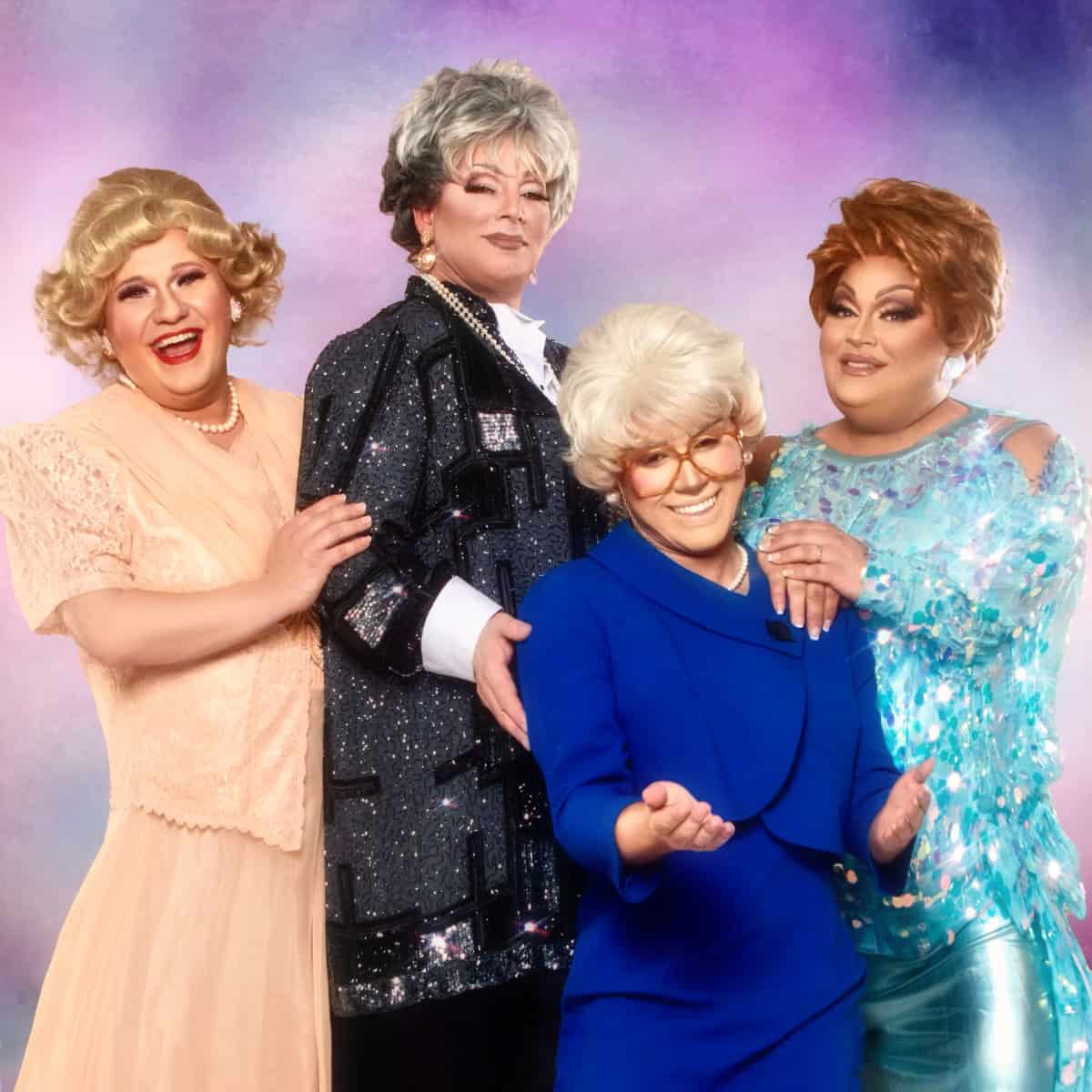 Fagabond: What are some non-negotiables for The Golden Gals Live! storyline?
Ginger Minj: I will not write a single line that I could not picture those four women actually saying. There are certainly different references now and if the show was now, it would be racier. I write the show scene-by-scene and then the cast gets together to read and decide what rings true and what doesn't. Even if it gets a big laugh, I have no problem cutting it if it's not authentic.
Fagabond: Why do you think The Golden Girls stands the test of time?
Ginger Minj: One of the reasons is that The Golden Girls were able to tackle really taboo issues, particularly for the time, in such an earnest way. I think it was because it was these older women, who had been through it, did it all, seen it all, and really understood. That's why it still rings true and why, we as a cast, never want to make fun of these women, because they really did make our lives a little more bearable and we love celebrating that.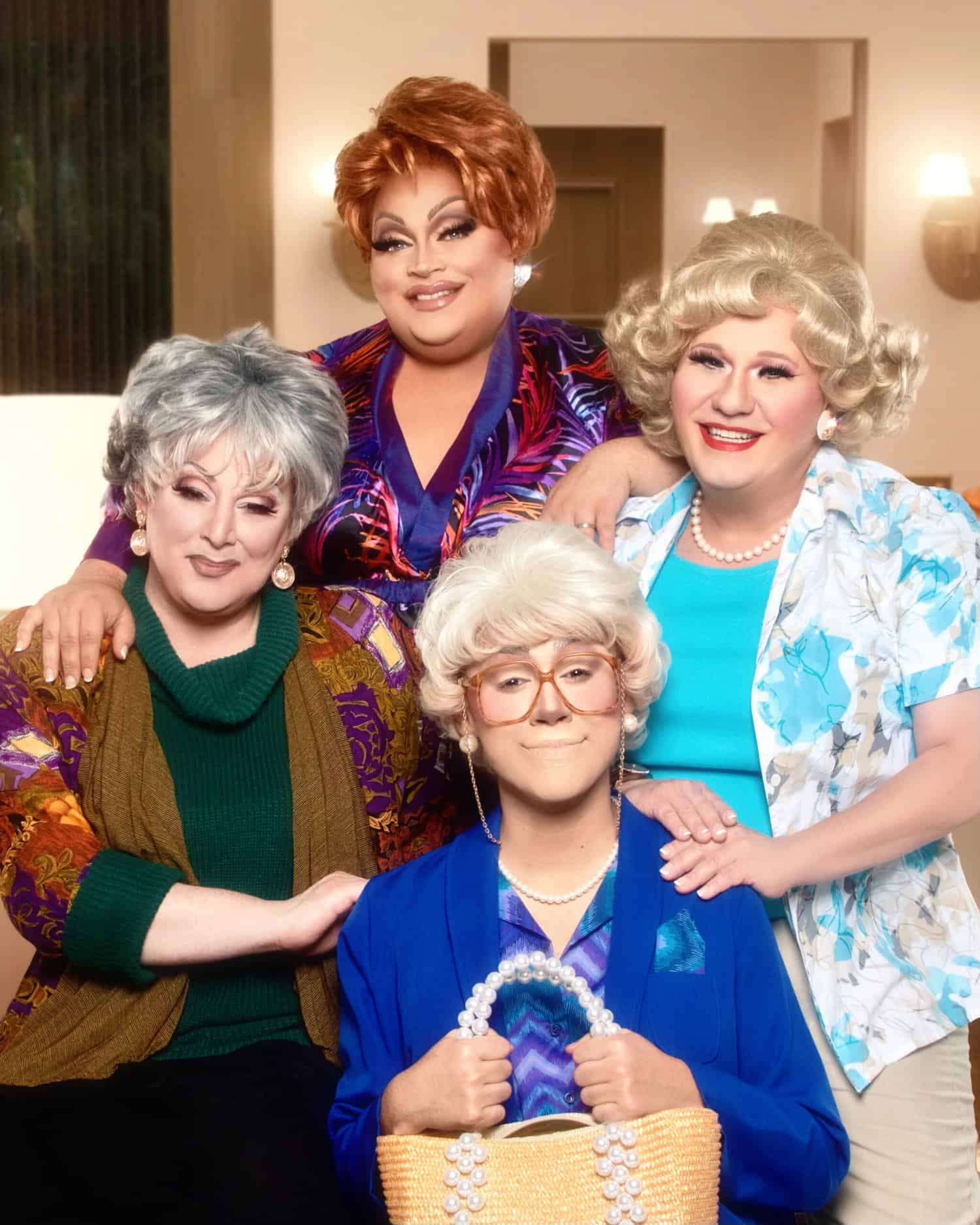 Fagabond: You will be premiering a new episode of The Golden Gals Live! at Golden-Con on Friday night and Sunday evening, what can you tell us about this new show?
Ginger Minj: This is my favorite. It's the closest to the perfect blend of just enough obscure references to more modern-day laughs. We can't wait to show you all! Wait until you see the costumes!
Fagabond: You have a connection to Chicago headlining Market Days last year, the premier of The Golden Gals Live! this past winter and now Golden-Con, how has the Windy City shaped this Southern Belle?
Ginger Minj: I have to say, I really love it! I have never felt more welcomed into a community than I do in Chicago. I did the Continental Pageantry System, which started my professional drag career, then worked at Roscoe's every few months after my first season on Drag Race, then I played Albin in La Cage aux Folles for three months [at North Shore Center for the Performing Arts], then the Hocus Pocus tour. Every time I come back, I feel like I am going home, not to visit.
Fagabond: Chicago would be lucky to have you showing up in more places, more frequently, but the weather is so much better in Central Florida? [Ginger Minj is originally from Central Florida]
Fagabond: Do you want to say anything about the wave legislation against drag shows and appearances?
Ginger Minj: We have gotten to where we are as the LGBTQIA+ community from not being beaten down when people don't like us — it's nothing new. It's just dressed up in a different way. So, we have to continue to fight the way we have always fought. Now, it's time for everyone to step up. Those straight women and men that come to support, who consider themselves allies, it takes more than tipping at our shows. It's time to help us keep our spaces safe. We need our allies to bridge the gap and be more vocal to legislators that might listen to them over us.
Fagabond: Ok, let's talk about something lighter — pageants! If you could do a Little Miss contest, what would your song be?
Ginger Minj: "I am What I am," from La Cage aux Folles.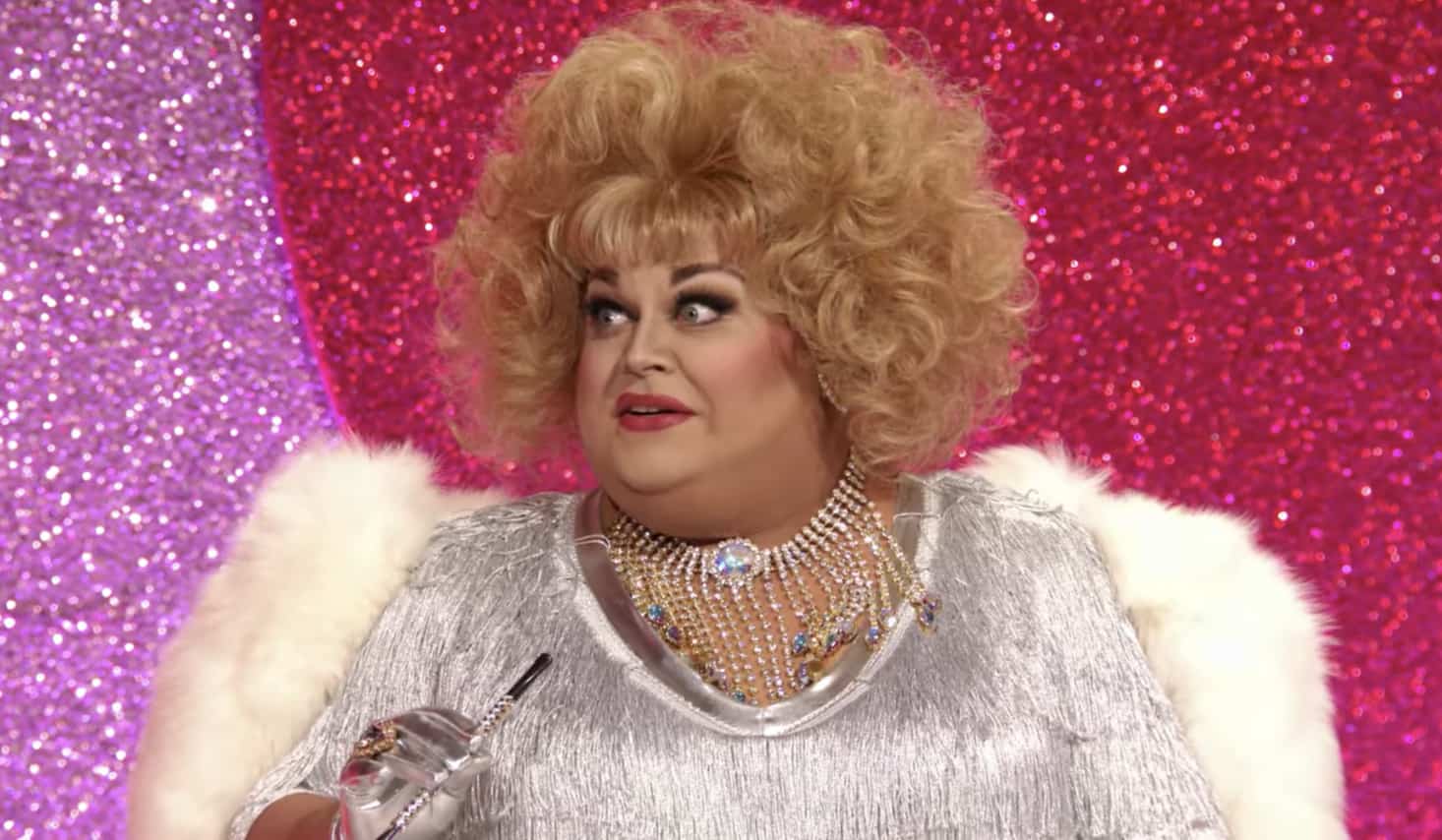 Fagabond: From all of the ladies you did on Snatch Game, who would make for the perfect Golden Girls special guest?
Ginger Minj: Phyllis Diller — 100%! She could have moved into the house and been the fifth roommate. Maybe instead of buying Golden Palace, why not bring in Phyllis Diller!
Fagabond: What should we be looking for from Ginger?
Ginger Minj: My book, Southern Fried Sass, is coming out later this year. It's part memoir, part tell-all, part cookbook, all wrapped up into one! And it's the perfect reading for some Governors making stupid laws.