So Earth Day is coming up, and unless you have a standing appointment with Smokey the Bear or other woodland creatures you're going to need something to do. Hanging out at the local park or picking up some trash is a start. But, there's a lot more action going on across the country.
At our National Parks, where every day is Earth Day, they've got a lot going on. And if you're lucky enough to find yourself in California, there are  nine diverse and beautiful national parks waiting for you. So, pack some granola and your trendy reusable water bottle and get hiking. Here's an insider's guide to California's National Parks: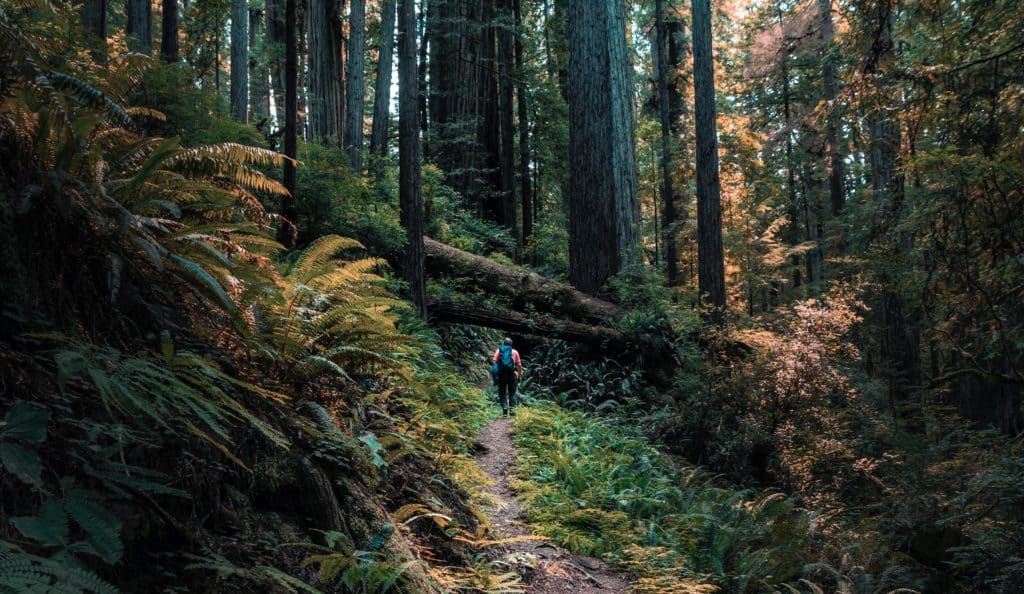 Redwood National Park

Redwood National Park in Northern California delivers splendor year-round, but especially attracts shutterbugs and nature enthusiasts during the mistier months. Travelers are often drawn to the old growth groves near the road, such as Prairie Creek and Lady Bird Johnson, but the opportunities for exploring are endless. For an amazing experience among some of the park's most impressive redwoods, the Tall Trees Trail leads to a group of giants whose discovery led to the creation of the park over 50 years ago.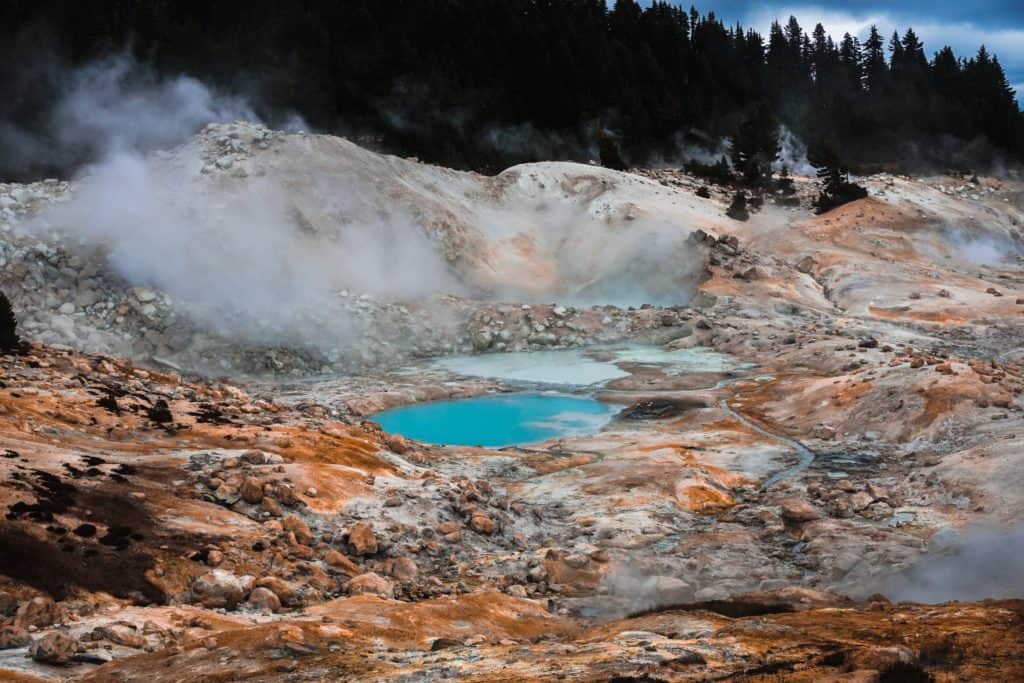 Lassen Volcanic National Park
Tucked in California's Shasta Cascade region is Lassen Volcanic National Park, housing four different types of volcanos, including the park's signature volcano: Lassen Peak. Visitors can hike up the legendary mountain or opt for a more refreshing excursion to the park's Mill Creek Falls. For those who are curious about the park's many geological sites, Bumpass Hell trail allows explorers to hear the hissing of steam vents and smell the pungent waft of naturally occurring gases at this site.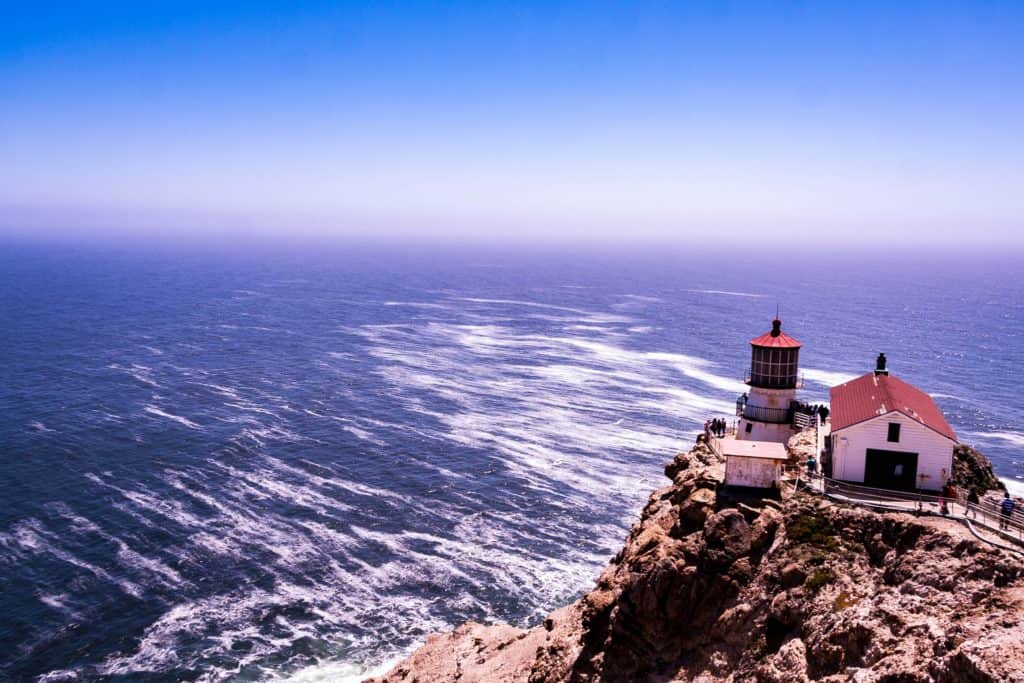 Point Reyes National Seashore
For travelers hoping to catch a glimpse of migrating California grey whales, Point Reyes National Seashore in Marin County is the perfect place. Whales can be seen during their migration season spanning from mid-January to mid-April. This coastal preserve protects more than 1,500 animals, including Elephant Seals and Tule Elk. Those up for a workout can take the hundreds of steps down to the Point Reyes Lighthouse that has been perched on this sea cliff for over 140 years!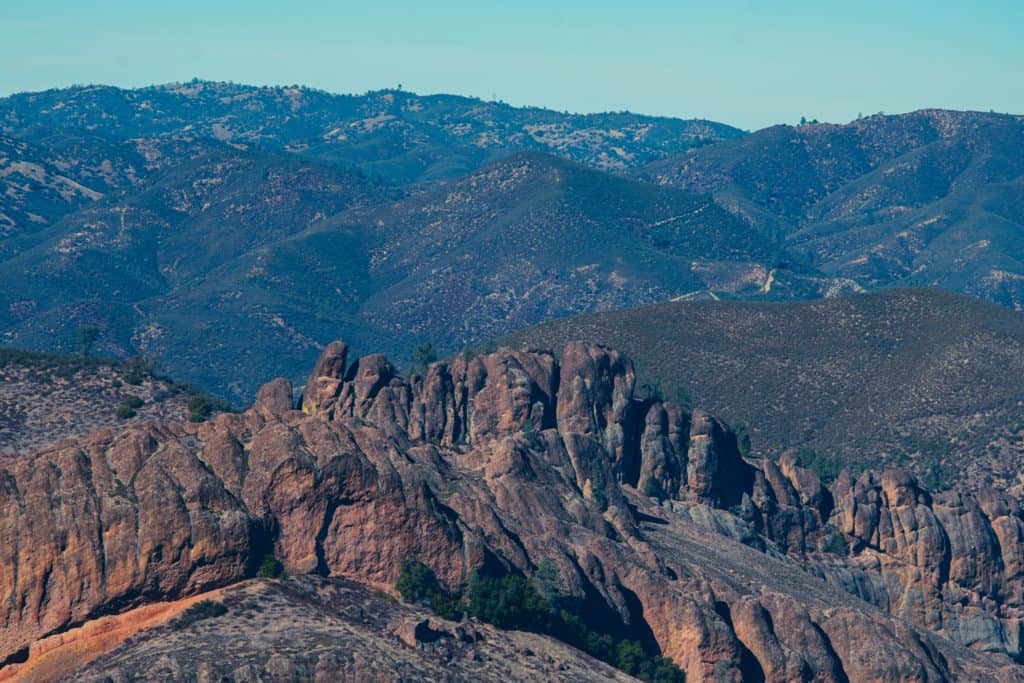 Pinnacles National Park
For fantastic rock formations and intriguing caves, Pinnacles National Park can't be beaten. The 26,000-acre playground is home to an array of wildlife and diverse landscapes with hiking trails winding through chaparral, oak woodlands and canyon bottoms. Rock climbing, bird watching and cave exploration are also popular activities. Hoping to see a condor? Hike the High Peaks in the early morning or early evening. In fall and early spring, explore the Bear Gulch Cave, which provides a home to Townsend's big-eared bats.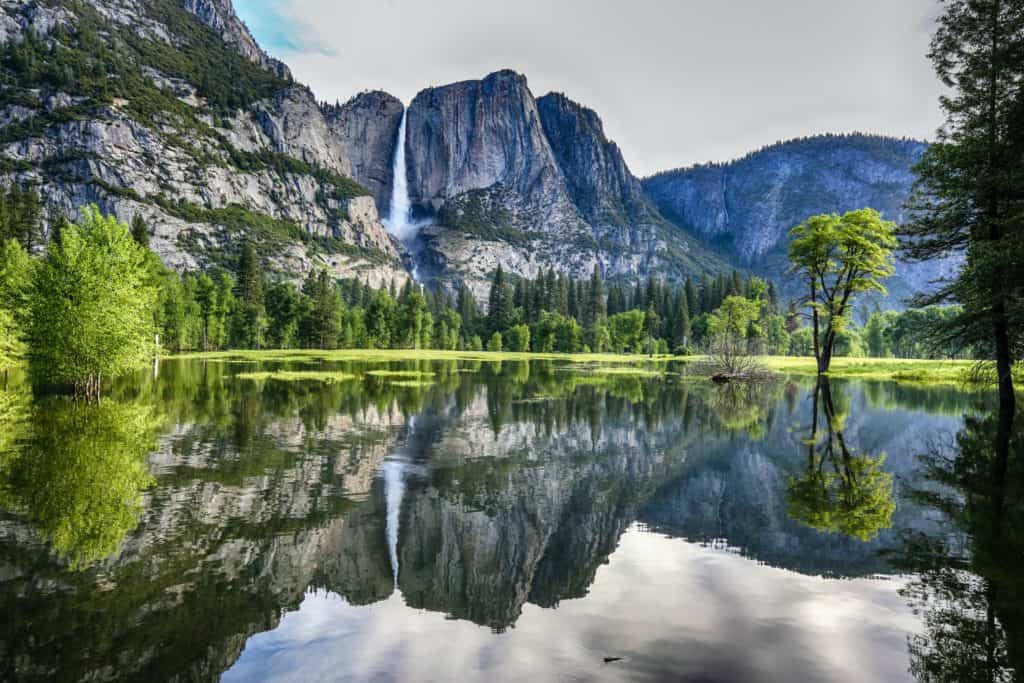 Yosemite National Park
Yosemite National Park is known for its soaring granite slabs and breathtaking giant waterfalls, making this park a top destination for travelers. When visiting the legendary park make sure to also hike nearby Hetch Hetchy Reservoir and marvel at the impressive dam, Wapama Falls, and Rancheria Falls. Travel in the off-peak season, fall and spring, which offer an abundance of breathtaking sights with foliage and spring wildflowers.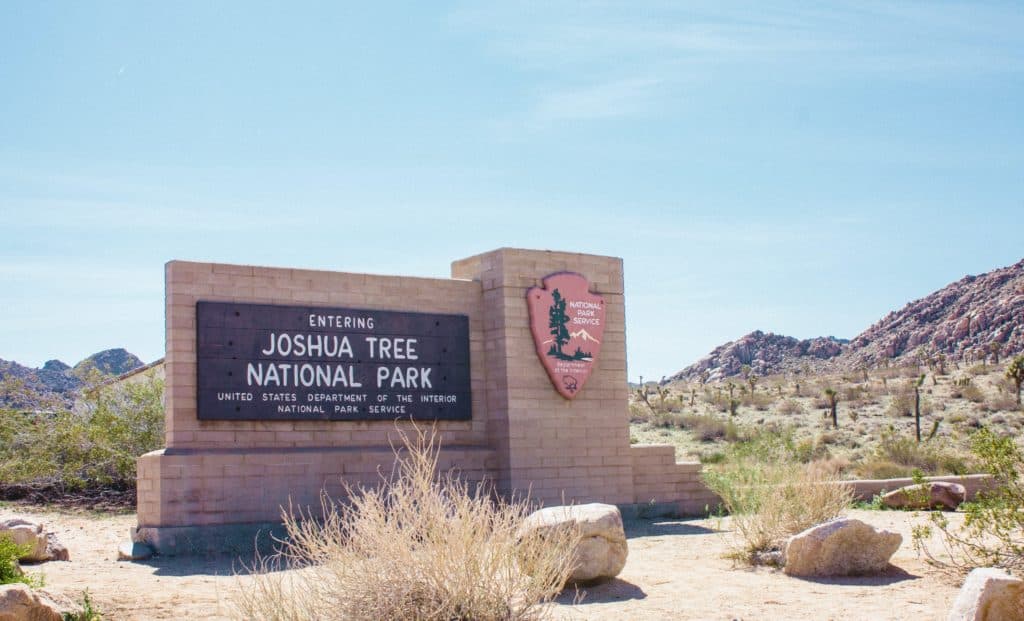 Joshua Tree National Park
At Joshua Tree National Park, two deserts meet: the Mojave and Colorado Deserts. Not far from Palm Springs, travelers can marvel at the many unique Joshua Trees, including the park's tallest – standing at 40 feet high, located near the Queen Valley Forest area. Hiking in the park is a must, as Joshua Tree offers an array of easy, moderate and challenging hikes.
Channel Island National Park
Dubbed the "Galapagos of North America," Channel Islands National Park includes five exceptional islands right off the California coast. Visitors can venture to the islands by boat with Island Packers, Ventura County's official concessionaire to the Channel Islands National Park that departs out of Ventura Harbor and the nearby Channel Islands Harbor in Oxnard.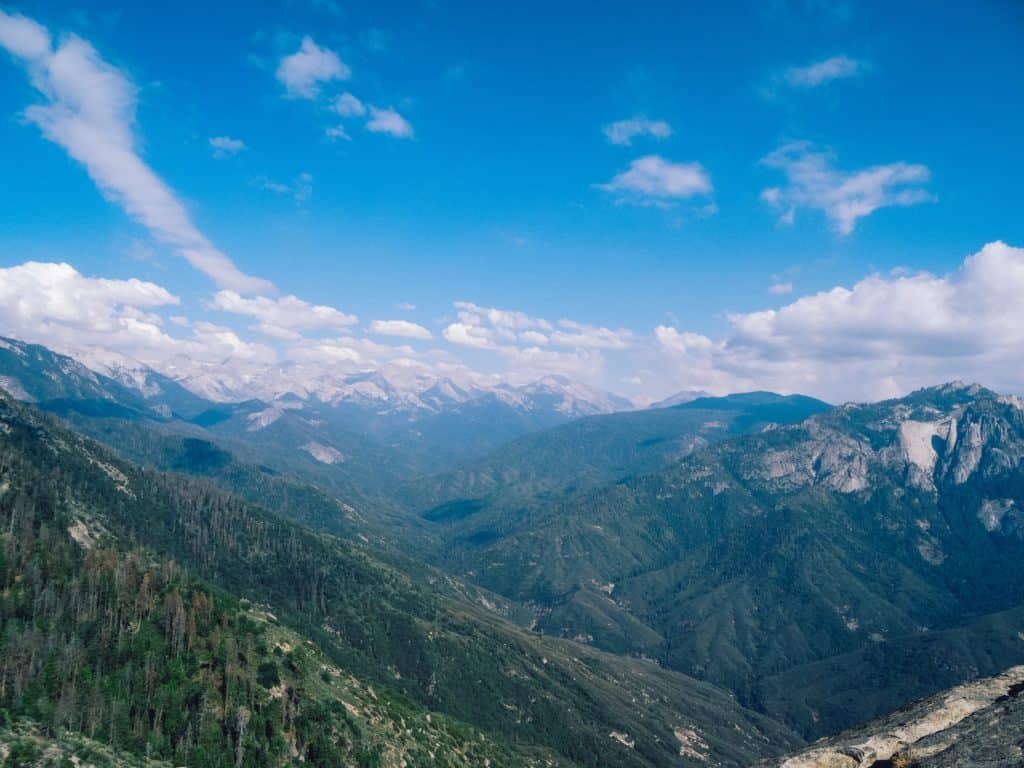 Sequoia & Kings Canyon National Park
Sequoia & Kings Canyon National Parks are known for their colossal sequoias and huge mountains. These parks feature the world's largest trees and the tallest peak in California – Mount Whitney – standing at 14,505 feet. Visitors can hike, camp, backpack and explore the many sequoia groves the parks have to offer. Campgrounds reservations are available starting December of each year.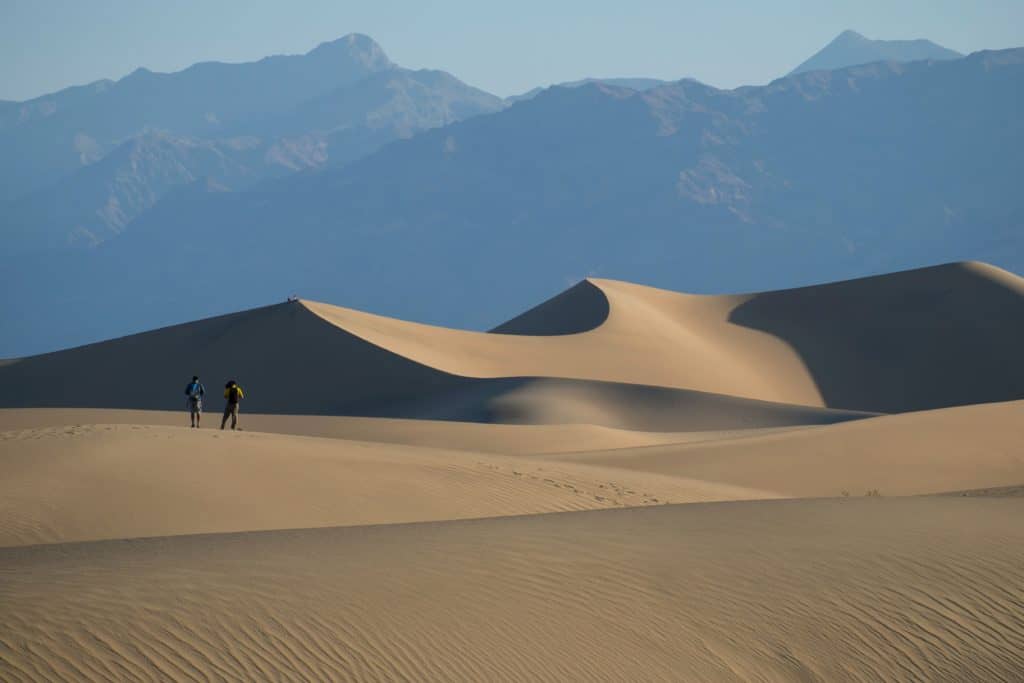 Death Valley National Park
Death Valley National Park is the largest National Park in California, encompassing 3.3 million acres. This vast space provides visitors with many exploring options including massive salt flats, colorful canyons and colossal sand dunes. Popular attractions include the Badwater Basin, a large salt flat sitting at the lowest elevation point in North America, and Mesquite Flat Dunes, one of the largest sand dune sites in the park.