We're just about two weeks out from the start of the Coachella Valley Music and Arts Festival in Indio, outside of Palm Springs, California.
At this point, if you haven't bought passes and booked airfare/hotel/rideshare/campsite/etc, it's not going to be easy or cheap to figure out your weekend … or weekends. However, if you're all set, here are some insider festival tips: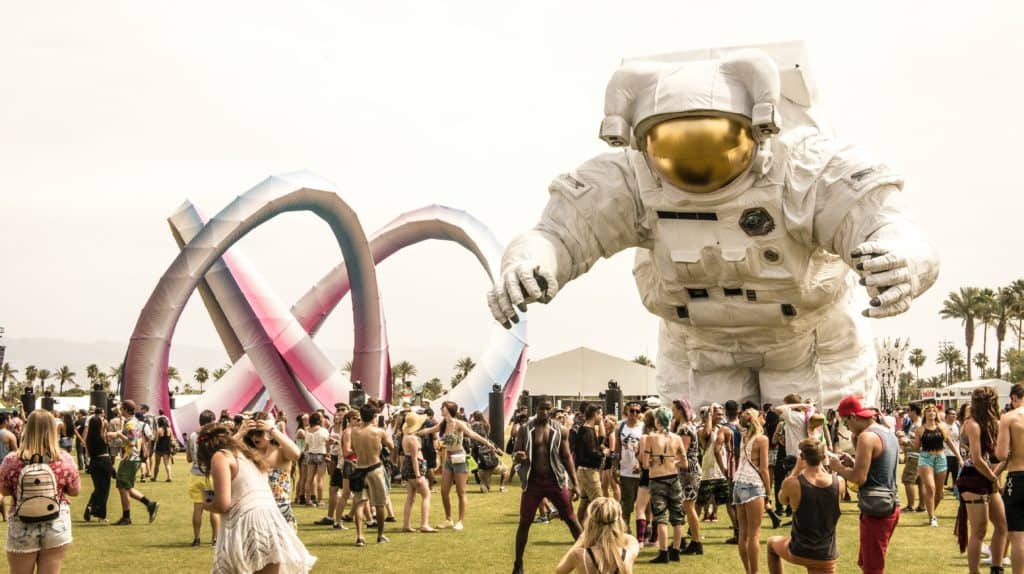 Expect traffic. If you're not camping onsite, catch a shuttle or, by all means, carpool.
Stay hydrated. The desert heat is exhausting and potentially dangerous, so bring an empty water bottle (no glass or metal) in your Coachella kit and fill it up for free at a hydration station.
Make a plan. With spotty cell service and more than 100,000 daily attendees, it's easy to lose your crew. Set a time and place to meet up before you arrive so you can regroup at some point during the day.
Bring a portable cell charger. You're going to need juice for photos, communication, and recording those surprising concert moments.
Rent a locker. Need somewhere to stash your sweatshirt/hat/extra pair of insoles? Reserve a locker in advance and skip schlepping a full bag around all day.
Consider your outfit. Coachella is a marathon run in the middle of the desert. Make sure your Instagram-ready attire is equally equipped for long hours in 100-degree heat.
Editor's Note: This post was originally published in April 2022 and has been updated for accuracy and comprehensiveness.