We heard it over and over: Why in the world would you head to the middle of the Southern California desert when there are all those beach resorts out there? The answer is pretty simple: escape.
The weather in Palm Springs ranges from beautifully warm to a bit too hot. Let's face it, we visited Palm Spring in July—it was HOT! But, as they say, it's a dry heat. (And with minimal humidity, you really never have a bad hair day. Score!)
During The Golden Age, Palm Springs was where the Hollywood elite went to get away. Now, the gays go there—in force.
This is truly a desert paradise, and a playground all the same. In the summer, many people go there simply to spend their days lounging by pools and looking up at the sky. With perhaps the most clothing-optional resorts in the world (more than 20 of them gay), accordingly, people end up checking out their neighbors as much as anything in the distance. (Pro tip: bring plenty of sunscreen, as sunburned private areas will ruin your vacation.)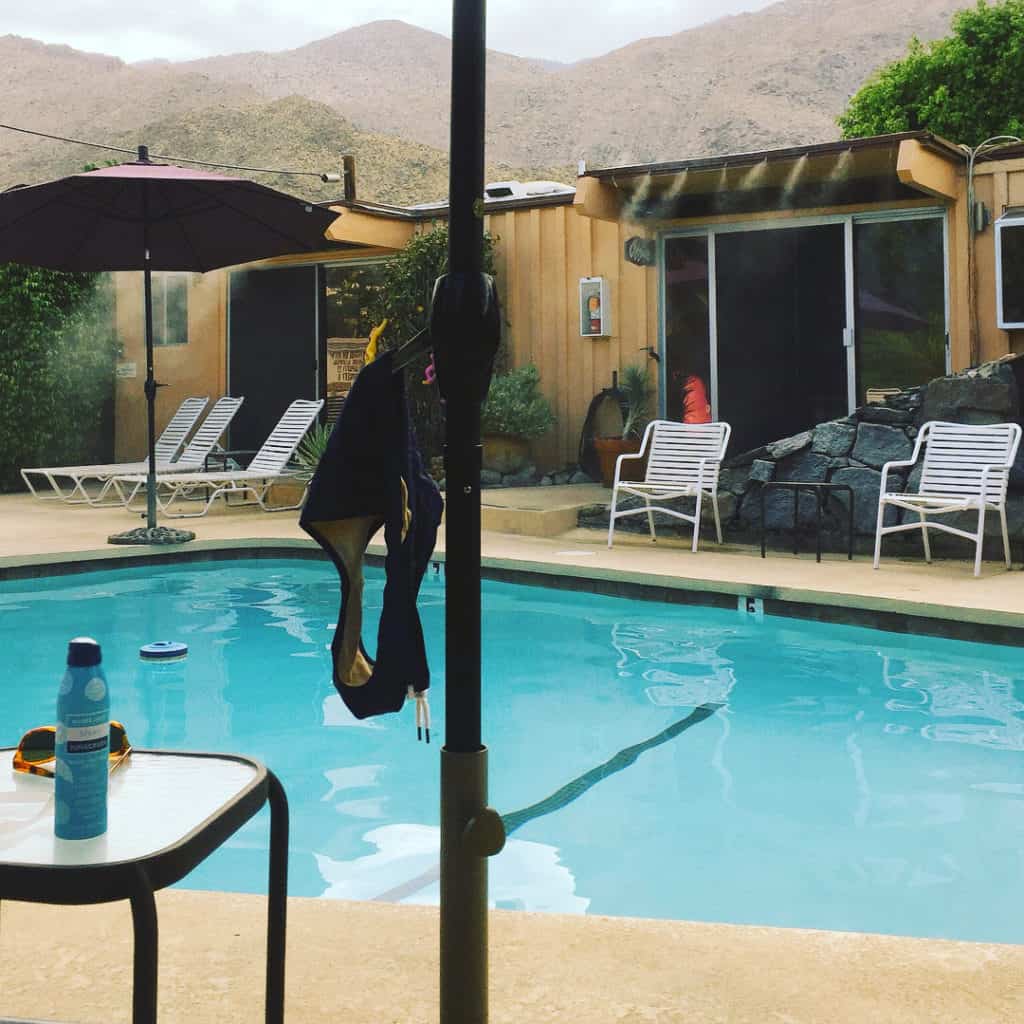 On this trip, we stayed at the Triangle Inn. The Inn houses 8 suites, each fully equipped with comfortable furniture and fully-equipped kitchens or kitchenettes. The private compound is clothing optional throughout and includes lush gardens, two sundecks, a swimming pool, in-ground Jacuzzi, outdoor shower and an outdoor misting system. And get this, your stay includes a continental breakfast patio-side. Be careful or you may never make it off the resort.
For more adventurous activities—at least ones that don't require a safe word—Palm Springs boasts a wide selection of things to do in and around the area.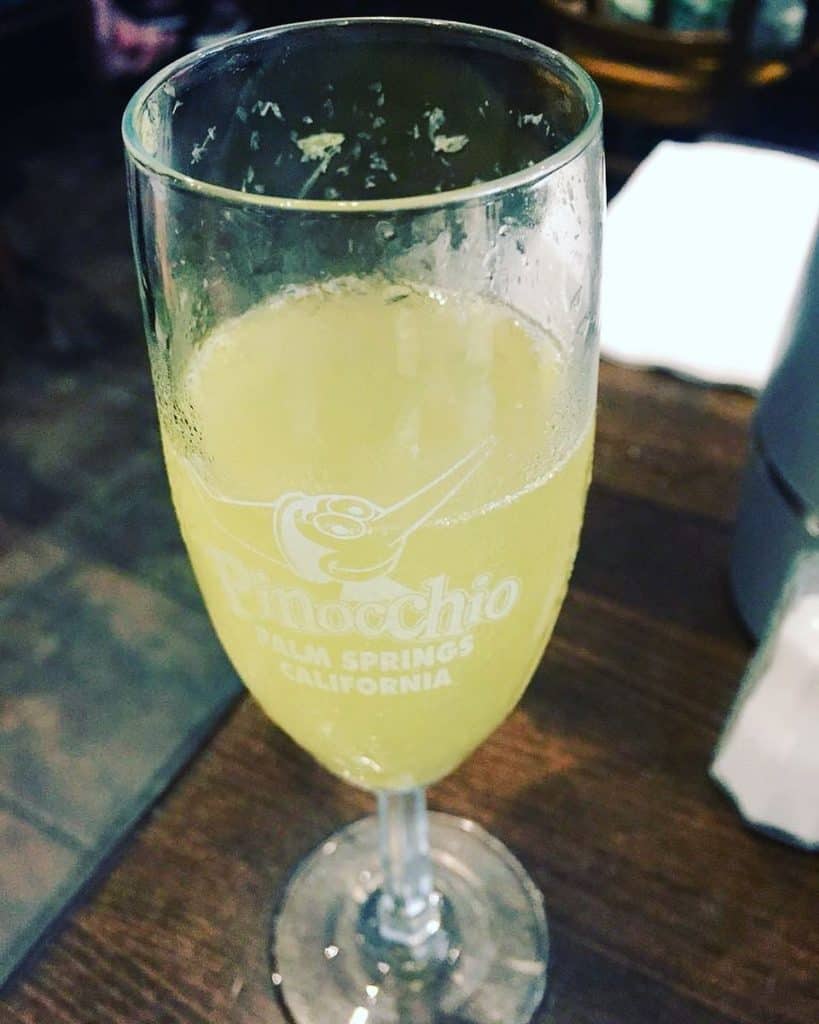 Your first and last stop in Palm Springs should be Pinocchio in the Desert. Two words: bottomless champagne. You see, Pinocchio's is one of the institutions where suntanned locals and the newly arrived pasty fleshed bond over a nonstop parade of waitresses bringing out bottles of champagne. By the time you've finished the greasy meal and a bottle or three of champers (only $7.95 per person), you'll hit the proper Palm Springs relaxation level.
When you're done guzzling the all-you-can-drink champagne, the next thing to do is take in the sights. There's no shortage of vistas in this desert valley surrounded by mountains and blue skies, and we confess that our favorite thing to do in Palm Springs is actually just leisurely cruising around. PSA: After all that booze let someone else do the driving.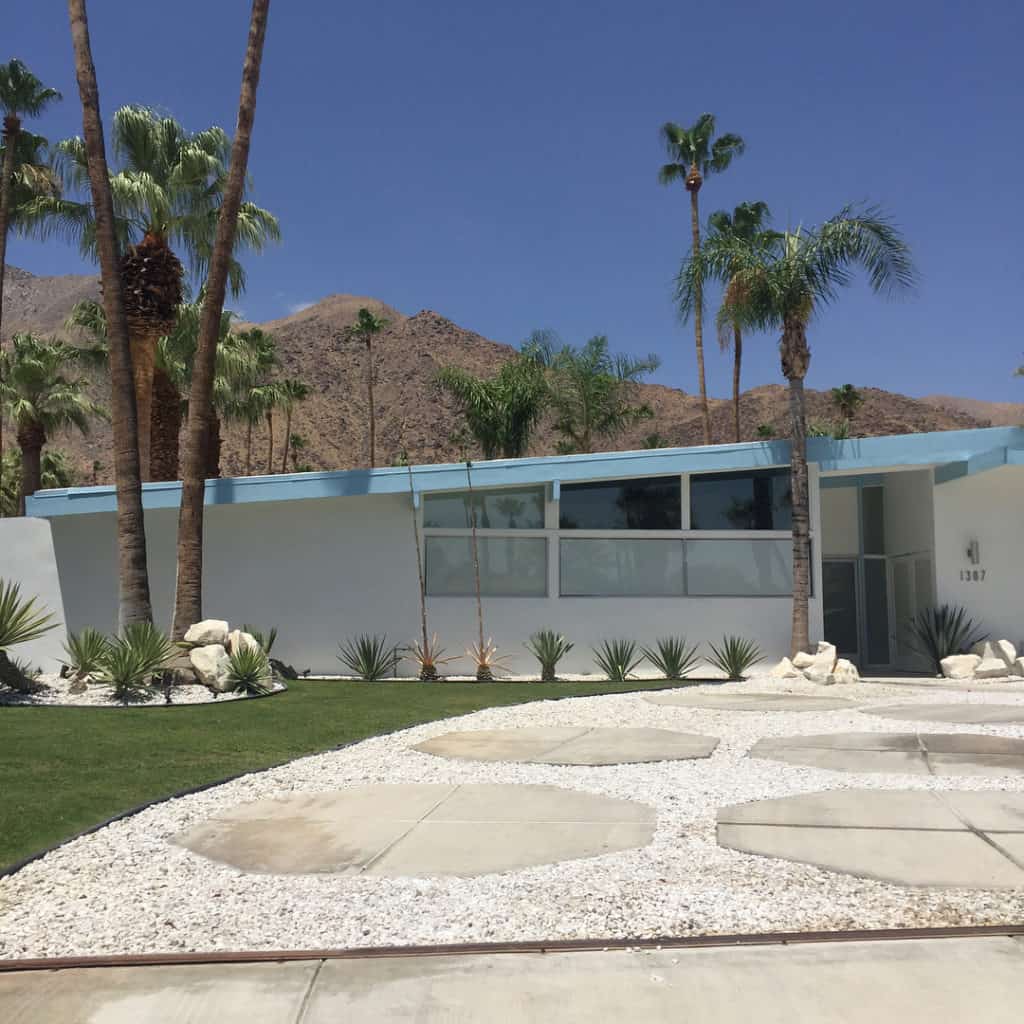 If you're into that midcentury modern look, you're in luck because it's something in which Palm Springs specializes. Check out the Palm Springs Mod Squad Tour with super-friendly host Kurt Cyr who will help you navigate your way around the flat roofs, angular details, and asymmetrical designs. For about 90 minutes, you're treated to a brief lesson on the local architects that designed and built the city. Highlights include William Cody, Albert Frey, Hugh Kaptur, William Krisel, E. Stewart Williams and Donald Wexler, who designed Dinah Shore's house.
If touring museums, which typically keep the air conditioning pumping at full blast, is your thing, The Palm Springs Art Museum is a must-see. Take some time to stand in awe of the contemporary work, Western and Native American art and sculpture exhibits, as well as the chilled air.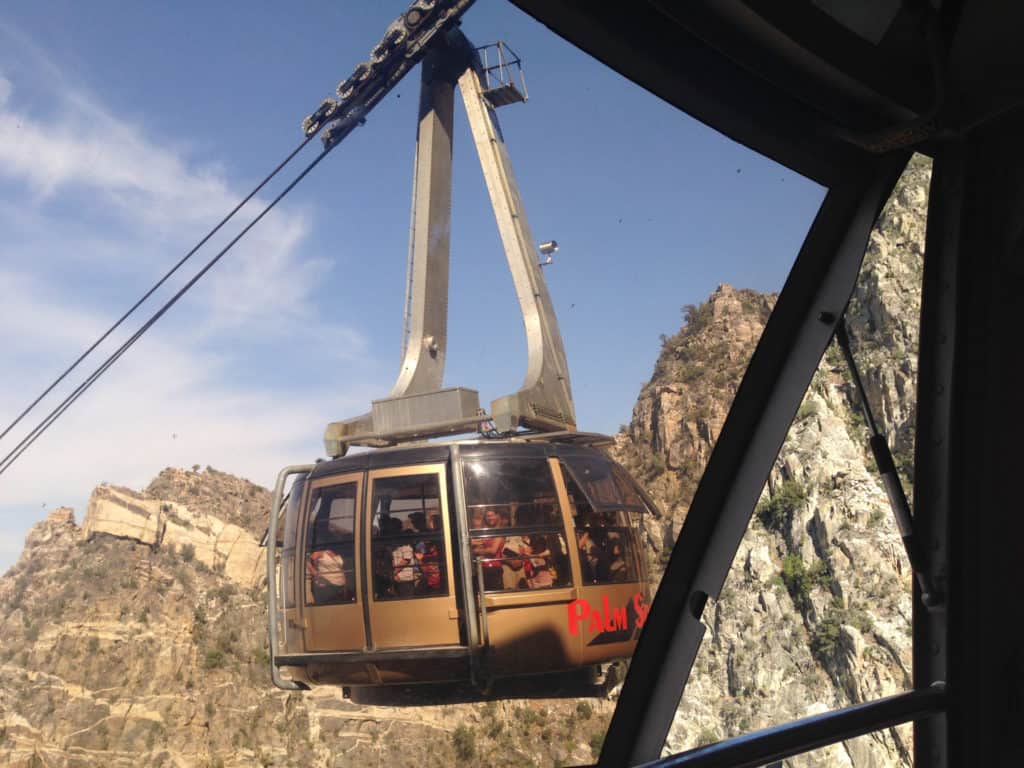 Up for a hike? You can take the Palm Springs Aerial Tramway to San Jacinto Peak for hiking or a romantic (albeit chilly) picnic. As an added bonus for those who do not suffer from acrophobia, the tramcars actually rotate so guests can stand in one place to get a view of both the lush mountain and the valley's wide expanse during the 10-minute journey.
If you need a break from the sun or touring, there are plenty of shops and dining options. Or if you're looking to get lucky you can try the Agua Caliente Casino.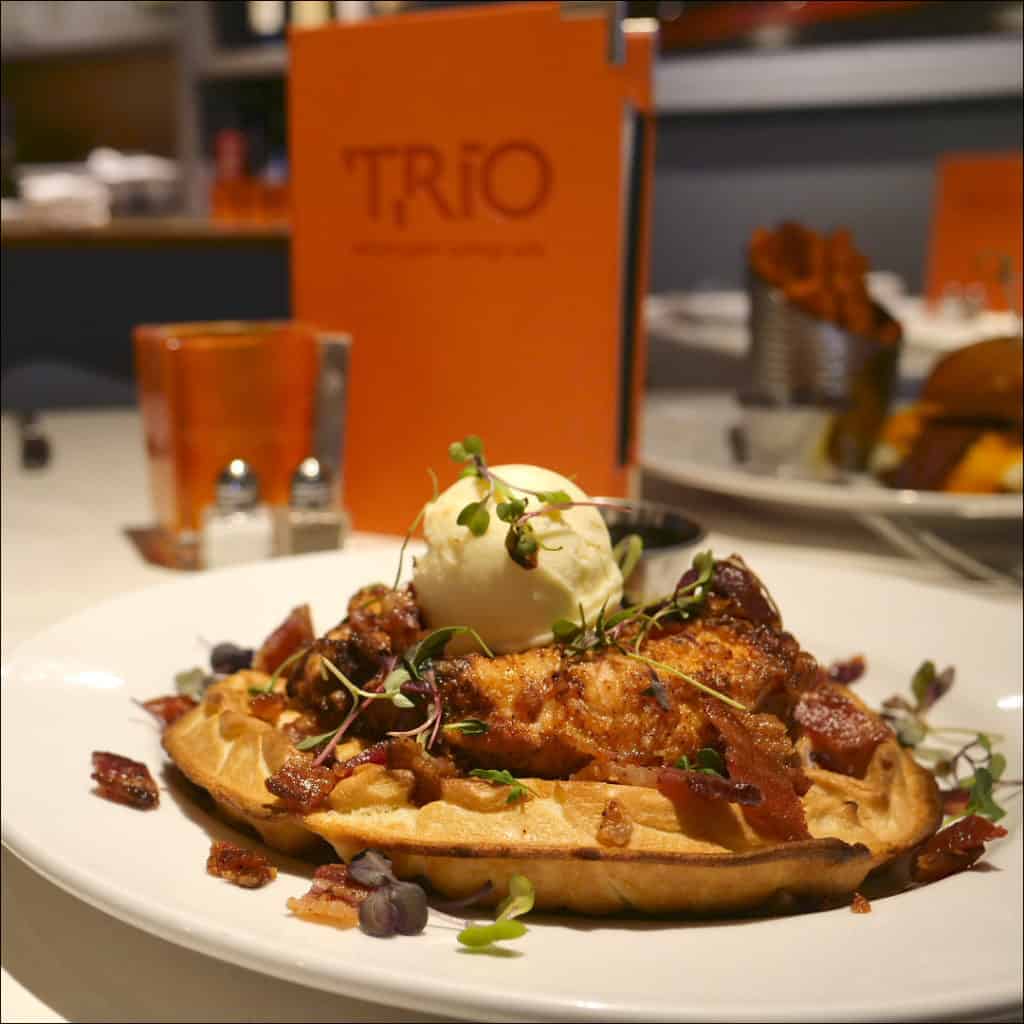 Speaking of the Agua Caliente Casino, their Steakhouse this is a good place to start your night. They offer perfectly aged prime cuts; fresh seafood cooked to perfection and perfectly crafted martinis.
If steak isn't your thing, head over to Trio located in the heart of Palm Springs. The prix fixe menu features Midwest comfort food with a California edge. Or try Eight4Nine, one of Palm Springs' most popular gay-friendly gatherings, with a menu of classic dinner favorites. You must end the meal with the flourless triple chocolate cake. Or try the new concept Marlin Bar at Tommy Bahama's. Its tropical décor and vibrant crowd exemplify the best of classic Palm Springs.
After all that eating, head over to East Arenas Road, for a dose of gay culture and dancing. This tiny street downtown is bumping with two new hotspots and classics that pack the gays in. Chill bar, the areas newest gay club, is popular with the 20- and 30-something crowd. While Blackbook offers the city its first taste of a gastropub. Of course, you can't leave without trying Hunters, which draws in the younger crowd and their older admirers. Or Quadz, which spins an extensive show tunes collection.
The moral of this lengthy piece: Go here. For the sun, the laid-back lifestyle, the views, the bare skin. This hot little gay hideaway is the perfect escape. Check out the Palm Springs Bureau of Tourism for the latest happenings.
Note: Our stay in Palm Springs was sponsored by the Triangle Inn and some activities and meals were partially covered by the Palm Springs Bureau of Tourism. Rest assured the views and opinions expressed in this post are 100% our own and we would never sacrifice our integrity for a sponsorship.