After the weather we've just had, the FOMO of watching all of your Facebook friends head to warmer climates is settling in and you're probably searching for some cheap fare or hotel deals to 'get out of Dodge'. While there is no shortage of locations that are a few hours from the Polar Vortex, we've compiled a list of destinations that you can trade your snow-boots for sandals and shovel for pool raft.
If you're anything like us, 60+ degree temps will suit you just fine and recharge the body in time for Puxatawny Phil's early Spring prediction. Secretly, we've never wanted a groundhog to be so right as much as we do now. So, try these places to cure that fear of missing out:
San Francisco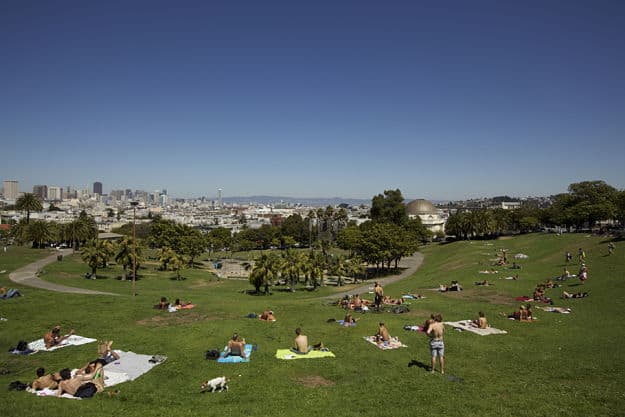 Moderate temps abound in San Francisco Bay area with some sunny days and cool nights, so here's your opportunity to explore this queer mecca on the west coast. During the day, we'd recommend a trip out of town to Carmel to enjoy the waterfront with its delightful cafes and shopping. Once back in the city, hang out with the community in the Castro and don't forget to hit up some Sunday Funday since it's a thing in this city. Tourist tip: Catch a cable car, their fun and cheap way to get around the city like a local.
Fort Lauderdale
Fort Lauderdale is always a good idea and we all know that good ideas lead to memories. More specifically, Wilton Manors is the place to be. Besides embracing their LGBTQI community by painting one of their police cars in the colors of the rainbow, this village is one of the best to let your hair down after a day on the beach. Restaurants and cafes are on the radar, but the temps start to rise when the sun goes down with a vibrant nightlight of nightclubs and bars. Locals might be bundling up, but feel free to slip into your t-shirts since it'll feel warm to you. Traveler tip: Don't eschew the culture, since the World AIDS Museum and the Stonewall Archives claim this city as their home.
Phoenix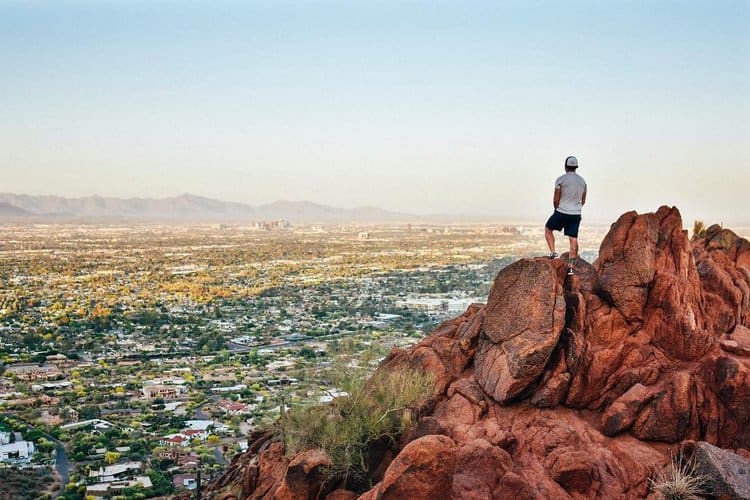 Head into the desert of Arizona to soak up some mid-winter sun and warmth but focus your attention to Phoenix and surrounding cities. If you're sticking with Phoenix proper, head on over to Melrose District for some queer-friendly shopping and dining. If you need a change of scenery, make your way to Scottsdale's hood and enjoy a lively meal at AZ/88 and then a night out of dancing and laughing at BS West. With the city celebrating Pride on April 6 and 7, this might be one of the earliest parades of the season and will save us the scorching Summer temps. Traveler tip: Spring Training runs around the same time, so it might be easier to spy some baseball players in tight pants.
Austin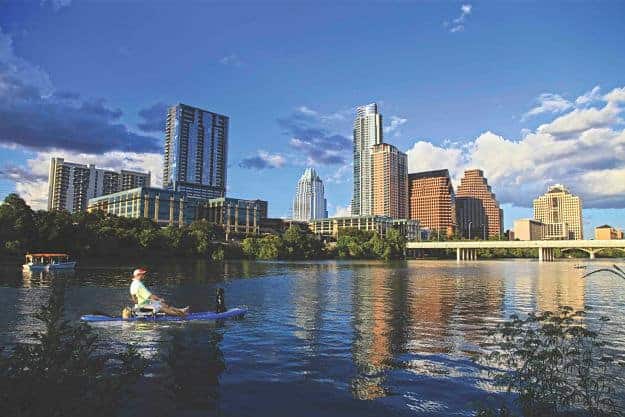 Steinbeck was once quoted by saying, "Texas is a state of mind" and we couldn't agree more when it comes to escaping gross weather. The state is experiencing some nice weather, so a trip to Dallas, Austin, Houston or San Antonia would score you some warmer days, but we'd be remiss if we didn't draw your attention to the capital, Austin. A vibrant, diverse city that is boasts a wealth of live music venues, BBQ joints and dive bars to blend in with the crowd. During the day, we'd recommend checking out the capitol as it's pretty impressive in its own right. Traveler tip: if you're fine with a keto diet, try as much BBQ as you can since they're all slightly different.
Now that you got some inspiration, you have to do the rest of the work. Just head up the upper left-hand corner and click Book Now to get started with your warmer-weather itinerary.