Sightings of Barbie, Ken, Lego's, and some G.I. Joe's can mean only one thing — Provincetown's Carnival Week extravaganza is upon us. This year's theme "Land of Toys" will have everyone adding the Barbie: The Album to their vacation playlists.
Carnival Week, August 12–29, 2023 in Provincetown — the first and longest running festival of its kind in New England. Here are a handful of events to hit up that are packed with variety, humor and the outrageous.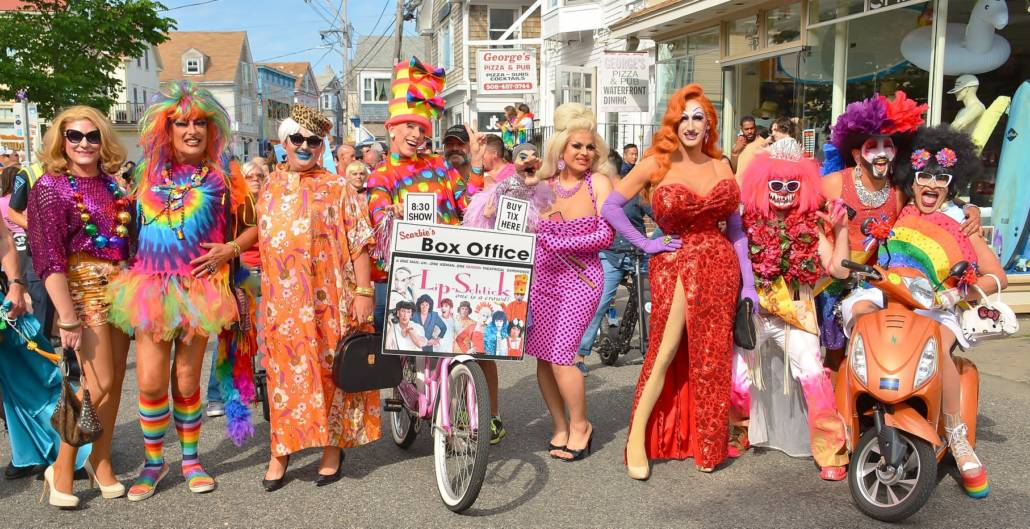 August 13 – Start Carnival week off on the right foot with Feet Over Front Street 5K Run / Walk. At night, head to Toy Chest: Official Carnival Opening Party at the Crown & Anchor. Wear your best Toy look and you can win a cash prize.
August 14 – Things begin to heat up around 1pm as clothes drop off for the Malibu pool party at the Brass Key Guesthouse. At night, head to Dollz World – a style, glam, and dance party hosted by Amanda Lepore at the Red Room.
August 15 – Join friends, new and old, at 3pm at the Watership Inn for one of the original Carnival parties with Miss Richfield. Then dance the night away at a nautical-themed party, 10:00 pm at the Atlantic House.
August 16 – Alyssa Edwards, a RuPaul's Drag Race fan favorite, makes her PTown debut for one night only at Provincetown Town Hall. Enjoy a night of comedy, storytelling, glamour, and gag-worthy looks.
August 17 – The crown jewel of Carnival week is the annual Provincetown Carnival Parade! The always outrageous march kicks off at 3 pm, traveling down historic Commercial Street to the delight of costumed revelers. Parade-goers always alert to the parade's final float, which traditionally unveils next year's Carnival theme.
August 18 – Don't miss the official closing party as VJ Tom Yaz rocks the house starting at at the 9:00 pm at the Crown & Anchor.