Have you ever considered a trip for Thanksgiving instead of going home to see family? I know how it sounds but not everyone feels the same way about the holidays and there are often reasons why going home to celebrate is either inconvenient or out of the question. There is also the fact that Thanksgiving is a fun time to travel and many cities embrace this holiday instead of closing everything down. Let's take a look at some of the best destinations to consider:
3 Destinations to Consider for Thanksgiving

Key West – Swap Your Winter Wear for Shorts and T-Shirt
Few places offer the kind of welcome that you will find in Key West which is widely known as a gay mecca. It is this sense of acceptance and "One Human Family" tagline that makes it a first choice for the LGBT community. You can also expect balmy weather in Key West which makes a nice change and means you can swap your winter coat and jeans for shorts and t-shirt.
Key West has an incredible lineup of hotels and waterfront resorts that feature sundecks, jacuzzis, pools and bars. Some resorts even cater specifically to gay men (Equator Resort and Island House) which points to the reputation the island has as a LGBT-friendly hotspot. Liz Taylor Beach is a fine stretch of white powder sands and the ideal place to sunbathe or snorkel in crystal blue waters. It's then onto Mallory Square at sunset for breathtaking views, homemade crafts, street performers and a feel-good atmosphere that seems to go hand-in-hand with Key West.
But what about the food? This is the best bit.
While a host of gourmet restaurants are dotted around the island, there's one place you won't want to miss. Located on Caroline Street, Pepe's Cafe and Steakhouse might not look like much from the outside but this famous eatery serves the best turkey feast in town. In fact, they serve a Thanksgiving dinner every Thursday and the festive atmosphere at Pepe's is sure to leave you feeling warm and fuzzy. Moral of the story: Key West is where it's at!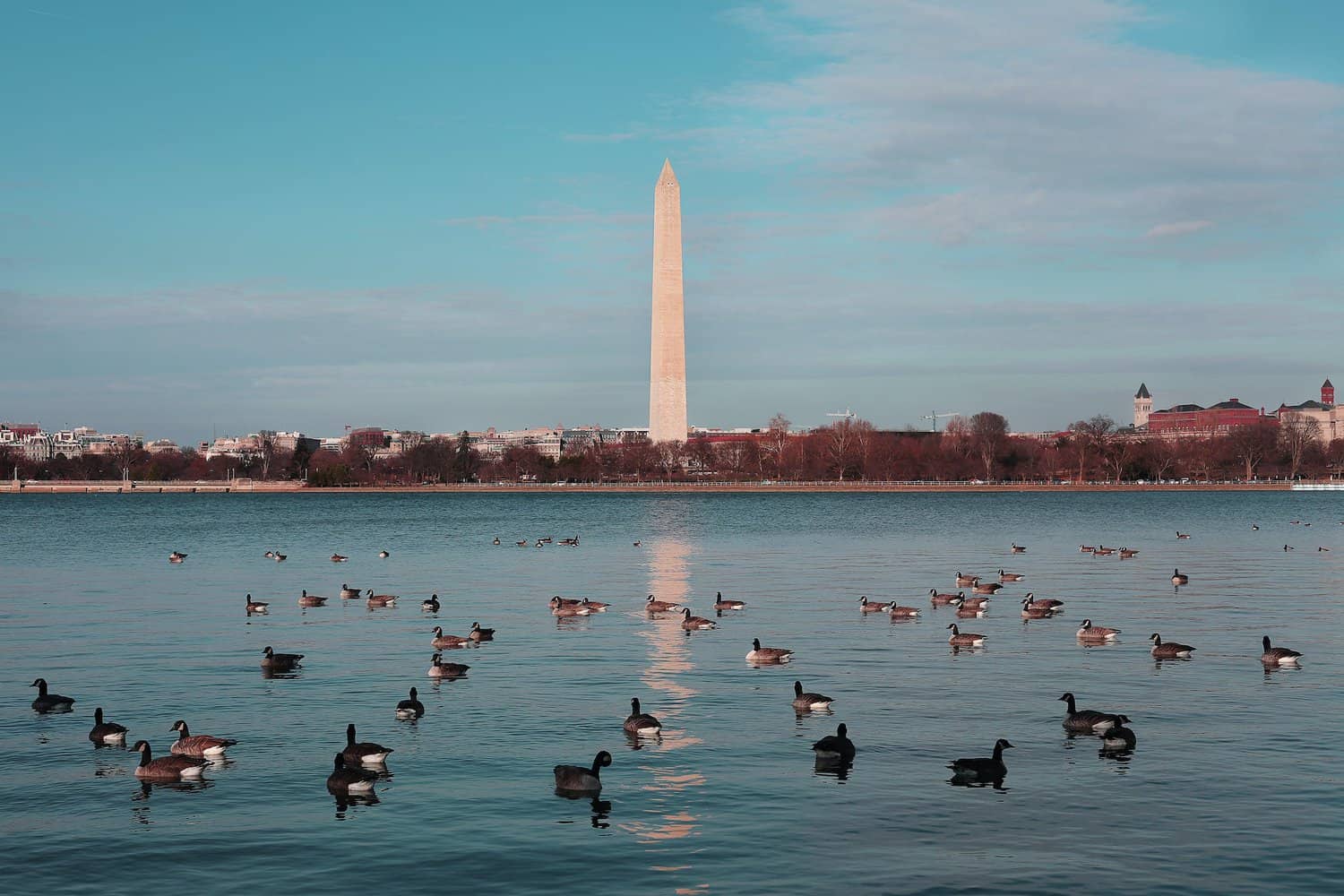 Washington D.C. – Celebrate Thanksgiving in the Home of the First Family
Washington D.C. is filled with iconic landmarks and monuments which make this a very appealing and stimulating city to explore. You can even take a "Moonlight Tour" which visits a series of evocatively lit landmarks including the memorials for Abraham Lincoln and Martin Luther King. The food and nightlife is also fantastic and many of the best things to do are completely free!
For example, 17 of the 21 Smithsonian museums are located in Washington and every one of them is free to enter. Both the National Gallery and Library of Congress are free to explore and you can even check out legendary works by Picasso, Da Vinci and Van Gogh at the National Art Gallery. What's more, the Millennium Stage puts on free outdoor performances every week and both Rock Creek Park and the National Arboretum are great places to relax.
You can find more free things to do here.
The restaurant scene in Washington D.C is very diverse with many options for Mediterranean, Middle Eastern, Latin American and other international cuisine. There is even a designated Michelin Guide for DC which should tell you something about the options available. You can also expect things to get lively after dark and it's all happening in the Columbia District. More specifically, Dupont Circle has a decent gay scene with many bars and clubs but most of the action has moved to Logan Circle in recent times. One more reason to visit…You'll be celebrating Thanksgiving where the first family lives!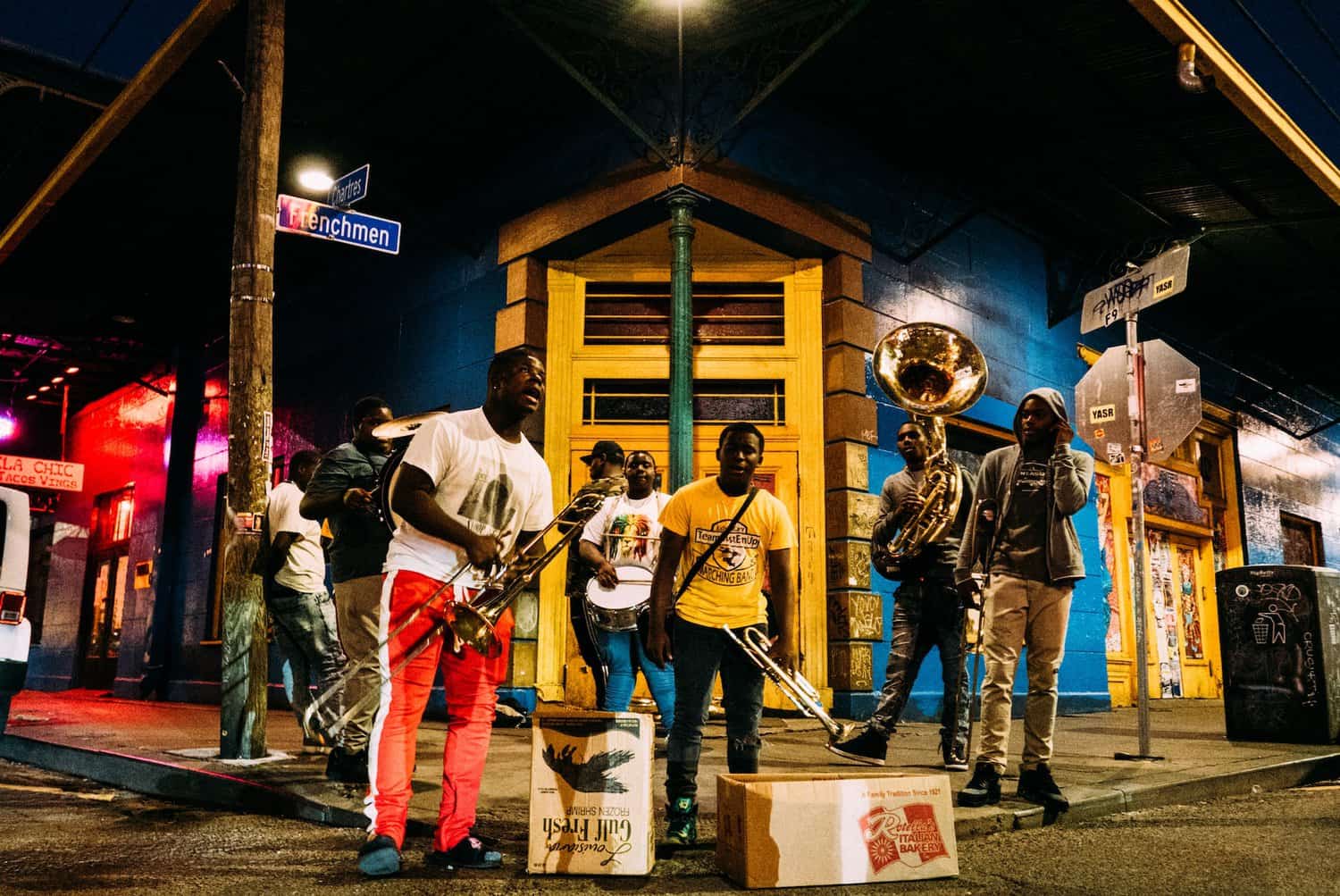 New Orleans – Go Where Everything is Alive and Open on Thanksgiving
New Orleans is one of the most exciting cities to spend Thanksgiving. City Park holds a Turkey Race on the day itself and many locals head to the horse racing at the Fair Grounds. This events might not be for everyone but they show how everything is business as usual at Thanksgiving in New Orleans.
It's true, there's always something going on and it sometimes feels like everything revolves around partying. People love to dress up, dance, sing and drink so you best be prepared for a lively time. Most of this action is centered around the French Quarter which is definitely one of the gayer parts of town but things quieten down a little in nearby neighborhoods like Faubourg Marigny which means you can easily avoid the crowds if that's what you want to do.
New Orleans is also very pleasing on the eye and a great place to explore on foot. From the colorful facades on Royal Street to the charming Bywater District and leafy green confines of Jackson Square, something different awaits at every turn. Many neighnorhoods including the French Quarter and Magazine Street are littered with small boutiques, cafe's and independent stores and without the big retail stores that often take away from the character.
Many of the restaurants downtown are open during holidays and New Orleans is the birthplace of "Turducken" which is basically a chicken stuffed inside a duck which is then stuffed inside a turkey. I don't know about you but eating some Turducken for the first time sounds like an interesting way to spend any evening, not to mention your first Thanksgiving away from home.
About The Author
Derek Cullen is a travel writer and adventure tour leader from Dublin, Ireland. On his blog No Hanging Around he shares his adventures, including across the United States. Derek may be best known for his solo bicycle ride across the African continent in 2014. Depending on the time of year he is either leading overland tours through Africa or traveling around the world in on search of new experiences.